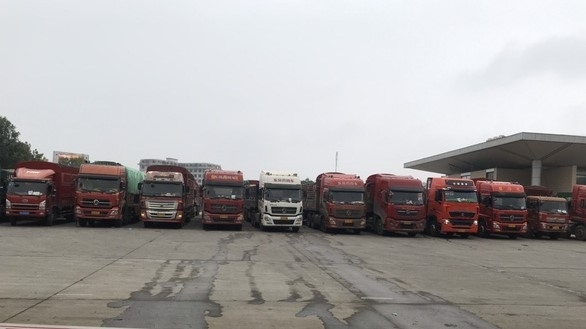 The cargo congestion at Kim Thanh border gate in Lao Cai province. Photo: Nhan Dan
The epidemic's status is still complex, so management agencies from both sides have maintained strict prevention and control measures in terms of entry and exit activities and regarding the import and export of goods.
This has led to the customs clearance capacity at the border gates often under pressure, difficult to meet the high volume of goods during the harvest times of agricultural products and fresh fruits. On the other hand, the Chinese market's demand for agricultural and aquatic products has also declined after economic fluctuations and the impact of the Covid-19 epidemic.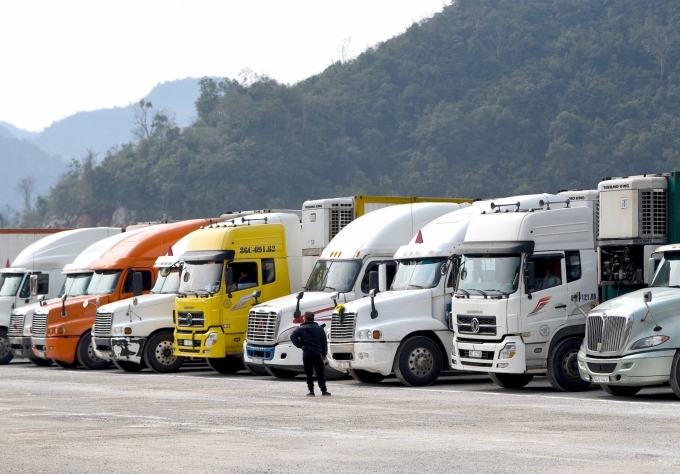 Photo: Báo Nông nghiệp Việt Nam
Meanwhile, Vietnamese traders have had communication difficulties with their Chinese partners, affecting temporary customs clearance capacity and causing congestion at the border gates, creating significant pressure on management. Although the Ministry of Industry and Trade and the People's Committees of border provinces have continuously enhanced communication on this issue, the situation has not improved significantly.
To improve the customs clearance capacity of goods to the Chinese market, the MoIT will continue to closely coordinate with other ministries, agencies and northern border localities to exchange with and mobilize the Chinese side in order to speed up the completion of legal and technical procedures and open markets for the agricultural and aquatic products such as durian, grapefruit, passion fruit, avocado, swallow's nest, purple sweet potatoes, aquatic products, fresh seafood and all kinds of dairy products.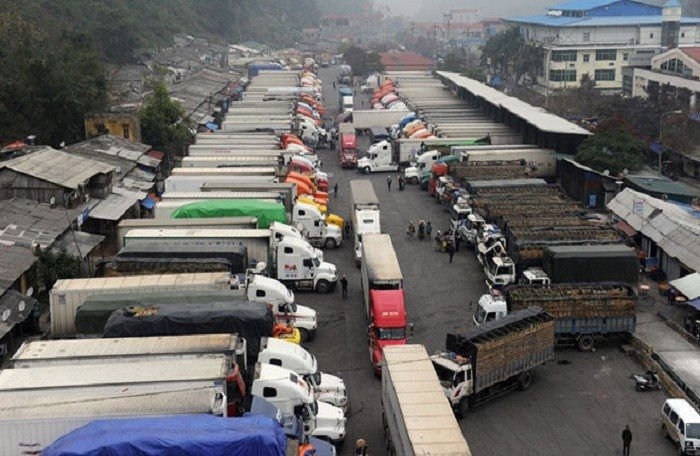 The Import and Export Department (Ministry of Industry and Trade) said that the volume of vehicles and goods exported from provinces and cities to the northern border gate area was increasing, leading to congestion. Photo: Báo Thế Giới Tiếp Thị
In addition, Vietnamese agencies will propose China soon consider more additional border gates that are allowed to import fresh fruit, especially via rail transport routes, a mode of transport the two countries agree to promote development in over the coming time. The Vietnamese authorities will closely and actively coordinate with the Chinese side to propagate, disseminate and orient businesses from the two countries to take advantage of incentives arising from the ASEAN-China Free Trade Agreement; use e-commerce to promote their exports; and change business practices towards the more proactive signing of economic contracts, strictly complying with current requirements on imports of the two countries in order to limit trade risks.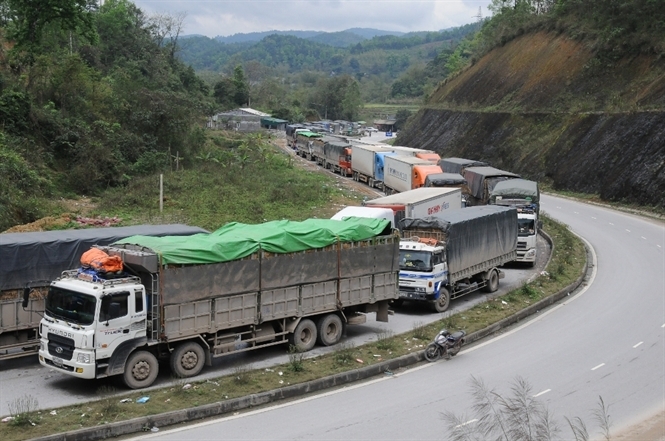 By the end of March 19, there are about 1,141 vehicles stuck in the northern borders, of which Lang Son province alone accounts for 1,068 vehicles, mainly carrying dragon fruit, watermelon, banana, mango, and jackfruit. Photo: Báo Nông nghiệp Việt Nam
Experts also suggest it is necessary to continue to comprehensively renovate trade promotion towards increasing the proportion of long-term activities such as skills training; reducing the proportion of activities with only temporary effects such as fairs and exhibitions; focusing on mid-term and long-term trade promotion programs, targeting one product until specific results are achieved; and enhancing online promotion and trade connections.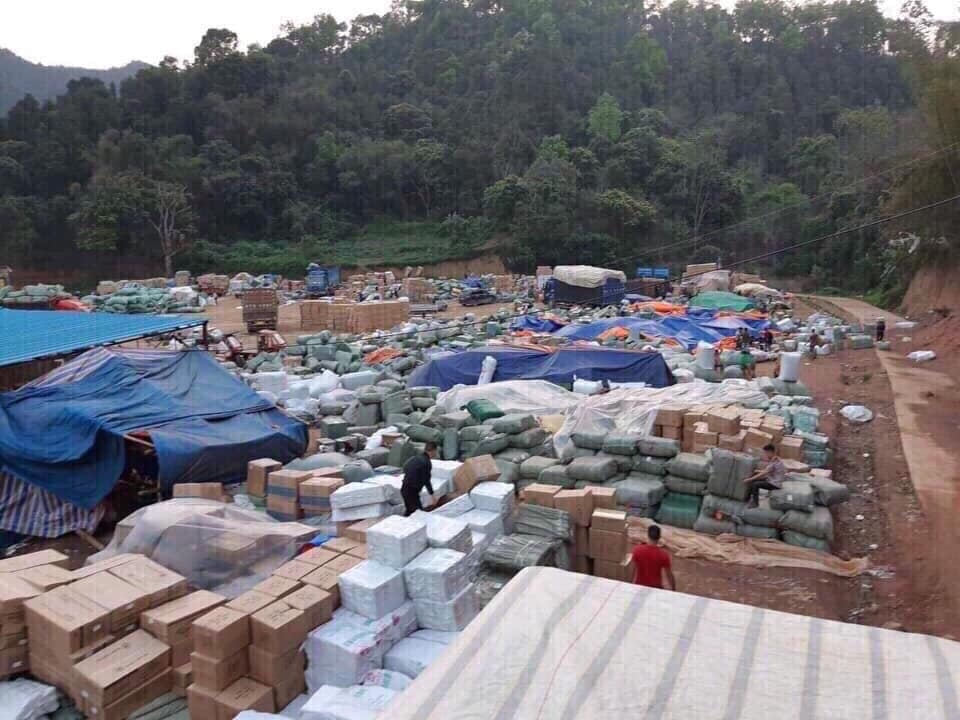 Goods are piled up due to congestion. Photo: Nguồn Hàng 247
In addition, in order to ensure the effective implementation of the "dual" goal of preventing and combating the Covid-19 epidemic while developing the economy and facilitating the import, export, purchase, sale and exchange of goods, the MoIT has asked the northern border provinces to direct their functional authorities and forces to continue updating and giving regular information on the progress of goods delivery and receipt and related issues at the border gate area, especially as the Chinese government has issued unexpected policies that affect Vietnam's freight forwarding, customs clearance, import and export activities.
In addition, it is crucial to continue to strictly comply with the guidance of the Ministry of Health on medical quarantine to prevent and combat the Covid-19 infection for vehicles and drivers at road, rail, water and air border gates. Anti-epidemic measures should be enhanced if the number of people and vehicles becomes more crowded at the border areas.
Liz