Vinamilk exports large shipments of seed, condensed milk to China
Vietnamese dairy giant Vinamilk successfully exported large shipments of seed and condensed milk to China during the opening weeks of the year.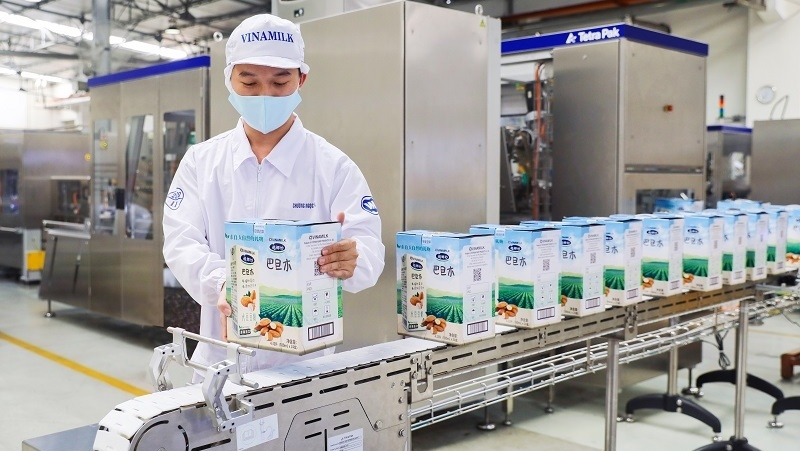 A Vinamilk milk production line. Photo: Nhan dan (People) newspaper
Vietnamese dairy giant Vinamilk successfully exported large shipments of seed and condensed milk to China during the opening weeks of the year, opening up bright export prospects ahead for local businesses and the national dairy industry.
The local enterprise shipped a total of 10 containers of high-quality dairy products to China, including almond soybean and red bean milk in early January, which have since arrived in the northern neighbour and can already be found on the shelves of convenience stores in the world's largest market, VOV reported.
To meet the demands of the Chinese market, Vinamilk has invested in creating new packaging designs for its products, to be used as gifts ahead of the upcoming traditional Lunar New Year festival in China.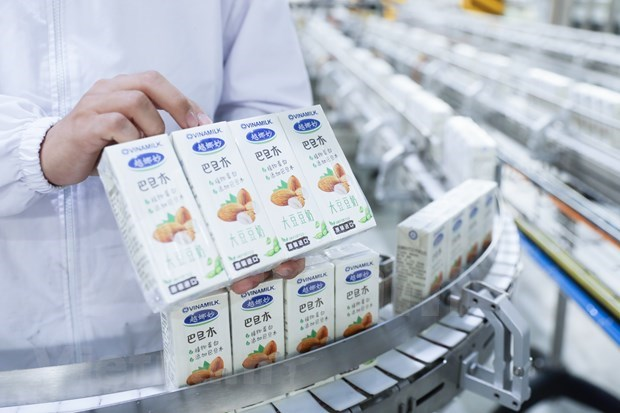 Vinamilk exports ten containers of plant-based milk to China in the early days of 2021. Photo: VNA
The company has also accelerated its production of a batch of five containers of sweetened condensed milk, an item which is anticipated to be shipped abroad before New Year's Eve.
This comes after Vinamilk exported the first batch of Ong Tho condensed milk to China in April 2020, with the product proving favourite with Chinese consumers.
Last week, the Ministry of Industry and Trade announced that Truong Tho Dairy Factory, a member of Vinamilk, was granted with codes for exporting to China sterilized milk, modified milk, sweetened condensed milk and other condensed milk products. It is the third factories of the firm licensed to do so to date.
The move has thereby contributed to expanding business opportunities for Vinamilk's high-end products in the Chinese market.
At present, Vinamilk is selling a variety of products, such as yogurt, condensed milk, seed milk, and soft drinks in the Chinese market.
Vo Trung Hieu, international business director of Vinamilk, said that by the end of 2020 the firm had exported seed milk to the Chinese market to explore local consumers' taste.
"After surveying the market, we received a lot of positive feedback from local consumers and quickly received our first order. China is a large, but also very competitive market, so the company will take prudent steps to ensure we can tap into its potential," he was cited by Nhan dan (People) newspaper as saying.
A diary production line of Vietnam's largest dairy company Vinamilk. Photo: VNA
Last year, despite challenges caused by the novel coronavirus (COVID-19) epidemic, Vinamilk successfully signed a contract to export baby powdered milk worth US$20 million to markets in the Middle East.
Moreover, it also became the first Vietnamese dairy firm to be licensed to export milk to countries in the Eurasian Economic Union (EAEU), in addition to recording positive signals on exports to markets such as the Republic of Korea, China, Singapore, and several countries throughout Southeast Asia.
Vinamilk's international revenue last year reached over US$240 million, representing an increase of over 8 percent compared to 2019.
Currently, the company has successfully exported its dairy products to 56 countries and territories globally, enjoying a total turnover of more than US$2.4 billion./.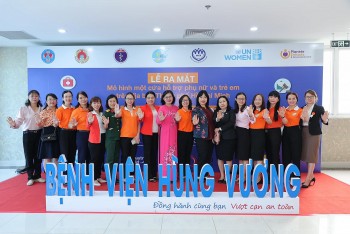 Viet's Home
What is the one-stop centre for women and children experiencing violence?