Embassy Holds Meeting with Business Representatives in Russia
Vietnam will soon find convenient payment and transport methods with Russia, helping businesses avoid risks.
The Vietnamese Embassy in Russia held a meeting with representatives of Vietnamese businesses in Russia to discuss and respond to the Western sanctions imposed on the economy on March 2.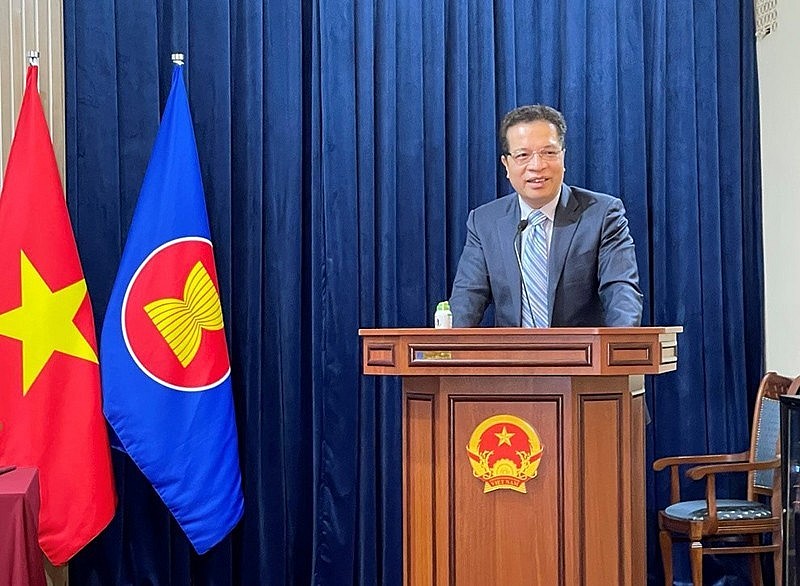 Ambassador Dang Minh Khoi. Photo: BaoQuocTe
Attending the meeting were Ambassador Dang Minh Khoi, Chairman of the Vietnam Business Association in Russia, Le Truong Son, Chairman of the Vietnamese Association in Russia Do Xuan Hoang, and representatives of many Vietnamese businesses as well as the community doing business in many different fields in Russia.
Speaking at the event, Vietnamese Trade Counselor in Russia Duong Hoang Minh said that the trade cooperation relationship between Vietnam and Russia in 2021 would still grow well despite the impact of the pandemic.
For the first time in history, bilateral trade turnover between the two countries reached 7.2 billion USD, of which Vietnam's export turnover to Russia has reached 4.9 billion USD, up 25.9% over 2020.
Vietnam's products exported to Russia are diversified and many items have grown well.
Head of Economic - Science - Education Department, Vietnamese Embassy in Russia Le Thi Huyen Minh said that after the Russian President announced a 'special military campaign' in Ukraine, Western countries had continuously applied and imposed unprecedented sanctions that would have far-reaching effects on the Russian economy.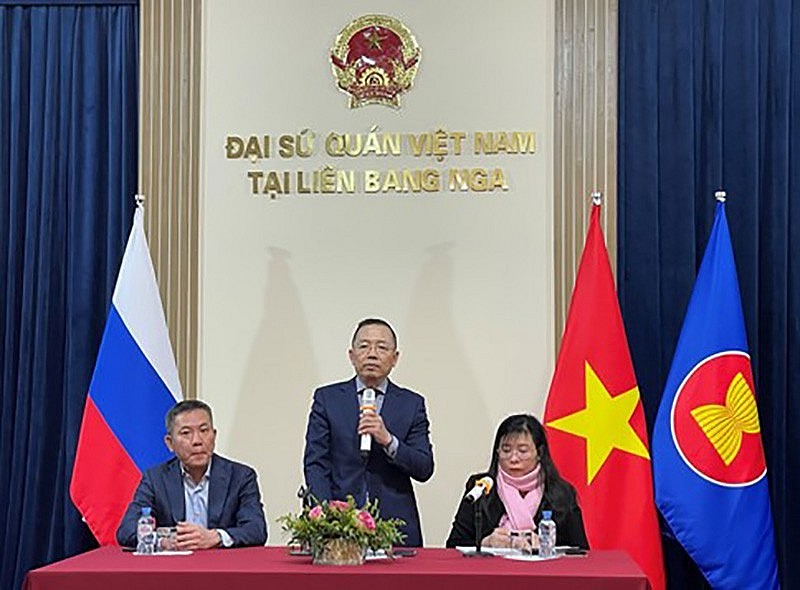 Chairman of the Vietnam Business Association in Russia Le Truong Son delivered a speech. Photo: BaoQuocTe
Chairman of the Vietnam Business Association in Russia Le Truong Son said that in the immediate future, it was necessary to remove payment difficulties because Russian banks are disconnected from the SWIFT international payment system.
Shipping lines with a large market share in Russia have stopped exploiting shipping routes to this country, so logistics activities will be disrupted, strongly affecting businesses importing goods and materials for production.
However, Le Truong Son said that during the crisis, there are still opportunities for Vietnamese businesses when foreign businesses leave, leaving accessible market shares behind.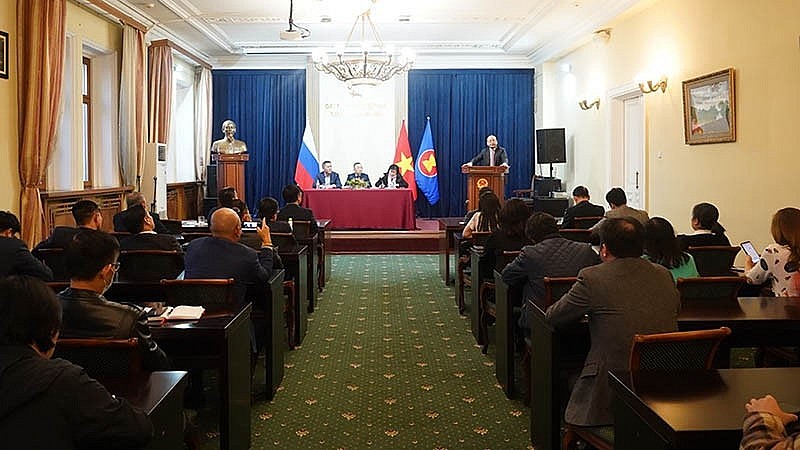 The meeting aimed to discuss and discuss measures to deal with Western sanctions imposed on Russia's economy and finance due to its 'special military operation' in Ukraine. Photo: BaoQuocTe
Speaking at the conference, the participants all mentioned difficulties and damages in their business fields due to the impact of sanctions and made suggestions and recommendations to limit losses.
Notably, in the immediate period, businesses need to preserve capital and observe the situation to come up with a reasonable method of handling issues.
Another opinion proposed was doing business in local rubles, limiting the use of foreign currencies to avoid exchange rate fluctuations, applying clearing methods in rubles, or applying barter with Russia to limit money transfers through the bank.
Many people believe that the Vietnamese Government should soon find convenient payment and freight methods with Russia so that businesses can avoid risks and continue to do business stably in Russia.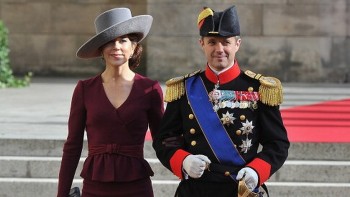 Friendship
Denmark's Crown Prince and Crown Princess will visit Vietnam to celebrate 50 years of diplomatic relations and promote green solutions.