Embassy of Vietnam Plants Bamboo in Ukraine
The Embassy of Vietnam in Ukraine planted 50 bamboo roots at the "Vietnamese Cultural and Natural Garden"
50 bamboo roots have been planted at a one-hectare space featuring Vietnamese nature and culture will be built within the Ukraine National Botanical Garden (NBG).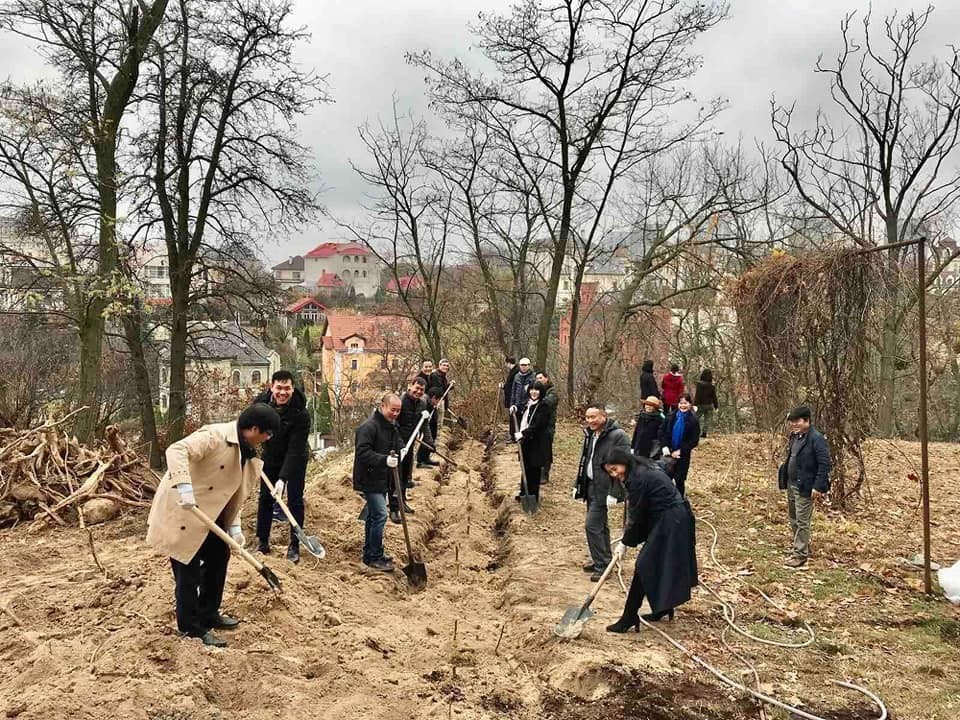 Officers of the embassy and Vietnamese community planting bamboo trees. Source: Vietnamese embassy in Ukraine
Implementing the project building a Vietnamese natural and cultural garden within the Ukraine National Botanical Garden (NBG), after being handed over the land, on Nov. 5, the Vietnamese Embassy in Ukraine has organized a 50 bamboo planting gather here.
Attending the tree planting ceremony, were Ambassador of Vietnam in Ukraine Nguyen Hong Thach, his spouse and all officers of the embassy. On the side of the Vietnamese community, there are representatives of the Vietnamese Associations in the cities of Kyiv, Odessa and Kharkiv.
On the allocated land plot, the embassy has planted more than 50 bamboo stumps. This is a type of bamboo that can withstand cold to minus 18 degrees Celsius, when mature can reach a height of about 15-20m and a trunk diameter of about 8-10cm, purchased and transported by sponsored businesses from Sochi city, Russia.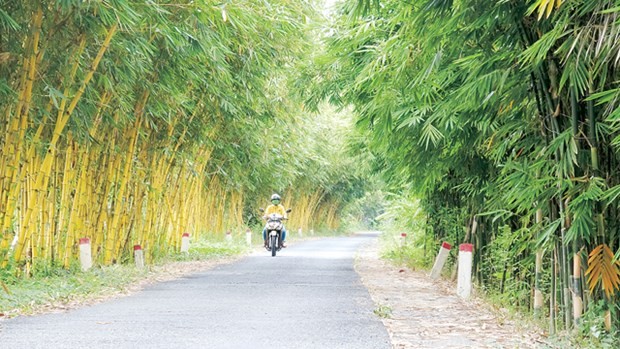 A road flanked by bamboos in the Gao Giong eco-tourism site in Dong Thap province. Photo: baodongthap.com.vn
Bamboo groves have long been an emblem of the Vietnamese countryside being closely associated with Vietnamese people's life. In Vietnamese culture, bamboo trees symbolize the vitality, which can resist against strong wind and storm.
During the war, Vietnamese people sharpened bamboo trees to make weapons to fight against foreign invaders.
Now, years later, bamboo trees are used as materials to build houses, make furniture and other useful everyday items. Bamboo handicraft products have become more popular in and even beyond Vietnam and they have helped many villages escape poverty.
The Vietnamese natural and cultural garden will introduce typical plants and architecture styles of Vietnam, and is to sit beside the gardens of countries such as Indonesia, Iran, India, Japan and the Republic of Korea.
It will be a lively form of cultural exchange while creating a landscape for visitors to relax and learn about Vietnamese culture.
Although not a completely tropical bamboo species, this bamboo type is similar in appearance to Vietnamese bamboo. The embassy hopes that in the future, the bamboo groves planted will help visitors think of the typical bamboo ramparts of Vietnamese villages - a symbol of heroism, industriousness and overcoming difficulties of the Vietnamese nation, known and admired all over the world.
With many items being actively implemented, the "Vietnamese natural and cultural garden" project aims to inaugurate the first constructions in early spring and organize the opening ceremony for sightseeing activities in the summer.
After an overall design of the garden is approved by the NBG's scientific council, the Vietnamese Embassy will begin the construction work, including planting bamboo trees, creating a bronze drum model, and building a traditional northern Vietnamese communal house.
They are scheduled to be inaugurated on the Hung Kings Commemoration Day next year.
Speaking at the agreement signing ceremony inked by NBG Director Zaimenko and Ambassador Nguyen Hong Thach on Nov. 3, the two sides affirmed that the project, which coincides with the 30th anniversary of bilateral ties, will help strengthen the time-honored friendship and cooperation between the two countries.
Source: Vietnamese embassy in Ukraine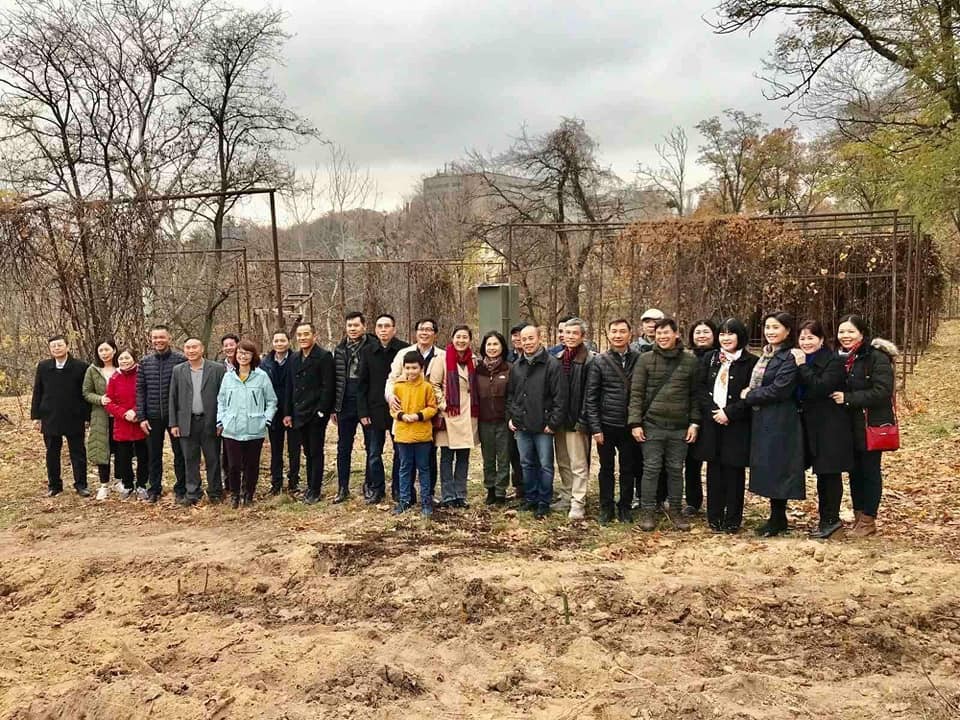 Source: Vietnamese embassy in Ukraine
NBG Director Zaimenko and Vietnamese Ambassador to Ukraine Nguyen Hong Thach signed the agreement on November 3. Source: NDO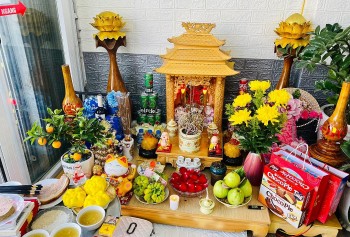 Handbook
Learn more about an ancient Vietnamese tradition that may bring you good fortune!