Embassy spotlights Vietnam's export offerings in exhibition
An exhibition room showcasing export products from Vietnam was inaugurated on March 23 at the Embassy of Vietnam in Riyadh.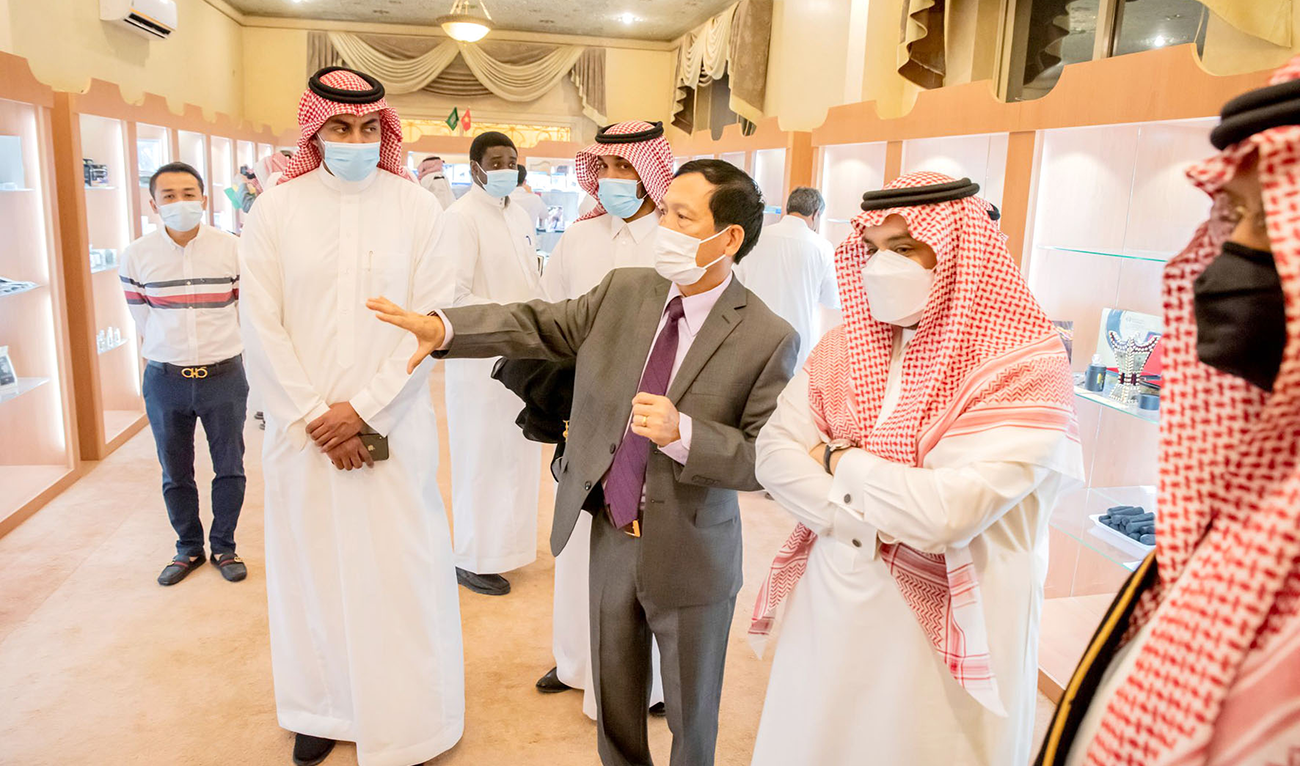 Ambassador Vu Viet Dung and Deputy Minister Bandar Alkhamies tour the exhibition.
Attending the opening ceremony were Deputy Minister for International Economic Affairs, Ministry of Economy and Planning Bandar Alkhamies, Council of Saudi Chambers Secretary-General Khalid Alyahya, and a representative from the Ministry of Foreign Affairs. While a number of Saudi businessmen and women could make in-person attendance, their Vietnamese counterparts were attending online.
In his opening remarks,Ambassador of Vietnam to the Kingdom Vu Viet Dung said that even though there are COVID-19 travel restrictions, the Embassy wanted to virtually connect interested Vietnamese companies and enterprises to their Saudi counterparts, for mutual benefit.
Deputy minister Alkhamies expressed appreciation for the efforts connecting business to business. "We, at the Ministry of Economy and Planning, are also proud to lead the Saudi-Vietnam Joint Committee with the goal of strengthening relations and increasing collaboration between both public and private sectors," he said.
The Saudi business people and guests were led to tour the exhibits while their Vietnamese prospective counterparts were able to view it live. A business-to-business video counteractive session concluded the first day of the event.
A wide range of products is on display. The largest section of the exhibition is dedicated to agricultural and processed foodstuff, including a variety of rice and noodles, coffee, tea, herbs, fresh fruits and spices. Another section showcases garments and fashion wear, including kids' fashion. Next is a section displaying building and construction products, with samples of ceramic floor tiles, plywood, aluminum panels, water filter machines and LED bulbs. Also on display are other types of products, such as oud incense, handicraft, medical/health supplies, and others. According to the Embassy, these products come from more than 60 Vietnamese enterprises and companies that are new to the Saudi market.
A tropical country in Southeast Asia, Vietnam has abundant agricultural products as well as competitive labor costs that can help to boost trade with the Kingdom.
The exhibition room was open to the public until Thursday. After that, it will be open upon request. Business people and visitors can make prior appointments to tour the exhibition.
www.arabnews.com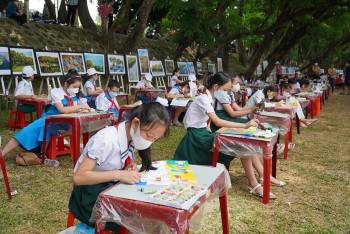 Viet's Home
Child labor exists in more and more sophisticated and unpredictable forms nowadays. In particular, the strong development of the technological revolution is increasing the risk of exploitation and abuse for children.