German cooperation joins disaster risk reduction partnership in Vietnam
On the occasion of the International Disaster Risk Reduction Day, a Memorandum of Understanding (MoU) on Disaster Risk Reduction Partnership (DRRP) was signed between the German development agency Deutsche Gesellschaft für Internationale Zusammenarbeit (GIZ)(as an implementing agency for German Cooperation) and Ministry of Agriculture and Rural Development (MARD) of Vietnam.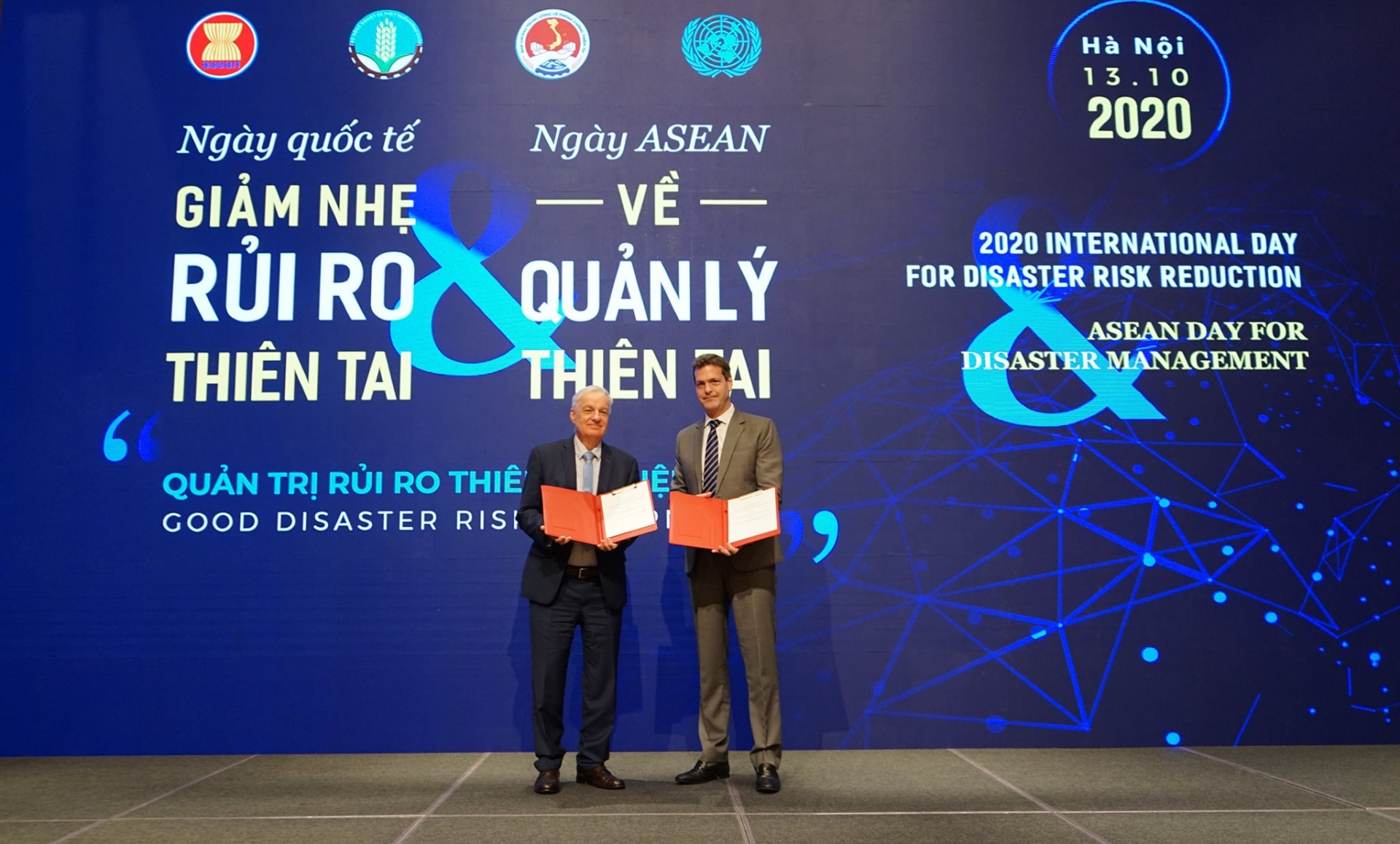 Michael Krakowski – Deputy Country Director of GIZ in Viet Nam – receiving the MoU from Andrew Jeffries – Country Director of ADB in Viet Nam/ Co-chair of the DRRP. Source: GIZ in Vietnam
The DRRP provides a forum to effectively enhance cooperation and coordination between the Vietnamese Government, donors and development partner community, non-governmental organizations and private sector entities in a concerted effort for disaster risk reduction.
Becoming the 25th member of the DRRP marks an important development of German Cooperation taking part in multi-lateral initiatives as well as of bilateral cooperation between Vietnam and Germany in the field of disaster risk reduction.
By joining DRRP, German Cooperation expressed their willingness to support its shared objective. It is expected that the DRRP will facilitate the strategic cooperation between German Cooperation, MARD and Vietnam Disaster Management Authority (VNDMA) in disaster risk reduction, disaster risk management and climate resilience in Vietnam in general and the Mekong Delta in particular.
The Mekong Delta Climate Resilience Programme (MCRP) will represent GIZ in coordinating with MARD and DRRP members during the implementation of this MOU.
MCRP is funded by the German and Vietnamese Governments. Its objective is to support the Vietnamese authorities on their path for sustainable development of the Mekong Delta through the climate-resilient management of natural resources along the coast.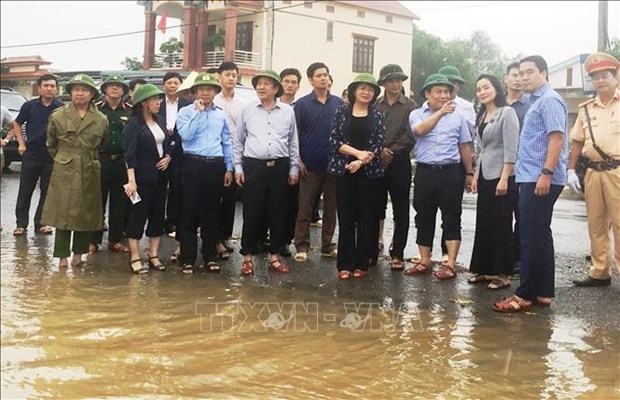 Vice President Dang Thi Ngoc Thinh on October 13 visited residents in Le Thuy and Quang Ninh districts, the central province of Quang Binh, which were hard hit by severe floods in recent days. Photo: VNA
Recent severe flooding and landslides triggered by torrential rains in the central region have claimed 36 lives and left 22 injured and 12 others missing, according to Standing Office of the Central Steering Committee for Natural Disaster Prevention and Control.
In addition, heavy rainfall destroyed 541 houses, submerged more than 160,784 others, and 4,000 hectares of crops, and damaged several roads and bridges, the committee said.
Local authorities have evacuated thousands of people from affected areas and flood-hit provinces like Quang Binh, Quang Tri, Thua Thien-Hue and Quang Nam.
Landslides also occurred at Rao Trang 3 hydropower plant in the central province of Thua Thien-Hue. Initial reports said eight managed to escaped, but 13 are still missing, including 11 army officers and two local leaders.
Besides, 17 workers at the power plant are also missing. The power plant is now isolated as roads leading to the plant are blocked after flooding has triggered many landslides.
Vietnam is prone to destructive storms that trigger floods and landslides, with central coast areas most vulnerable.
Since the beginning of this year, Vietnam has been hit by 248 thunderstorms, whirlwinds and torrential rains; five tropical storms on the East Sea; 13 flash floods and 68 earthquakes, not to mention serious saline intrusion and erosion along river banks and sea dykes in the Mekong Delta.
Accordingly, economic losses caused by natural disasters in Vietnam this year to September 27 had amounted to 5 trillion VND (over 215 million USD)./.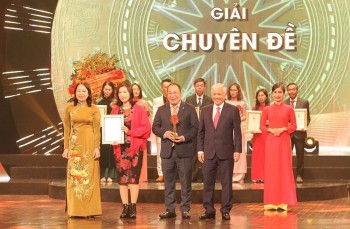 Overseas Vietnamese
VietnamTimes (Viet Nam Union of Friendship Organizations) is a reliable address for overseas Vietnamese to quickly and objectively update political, economic, cultural, and social news. The agency has created a helpful forum and connection between expatriates and the motherland.