Embrace the Green Scenery of Pu Luong
The road to Pu Luong is a gateway to a green, jungle paradise.
The Pu Luong nature reserve, which is situated in the districts of Ba Thuoc and Quan Hoa and is about 95 kilometers northwest of the Tho Xuan airport (in Thanh Hoa province), will not disappoint visitors.
With ancient forests, terraced fields surrounded by hills and mountains, and a mild, pleasant atmosphere all year round, the landscape here leaves a lasting impact.
Pu Luong terraced fields in August days. Photo: Tuoi Tre
The beautiful scenery in Pu Luong has been referred to as a "phenomenon" of tourism in Thanh Hoa province in recent years. The mountain system encompasses the Don, Leo, and Hieu mountain hamlets and villages in addition to ancient forests, waterfalls, caves, terraced fields, and thick clouds encircling the mountainside.
The Tai Dam and Muong ethnic groups reside here as well. You can unwind while also savoring local delicacies like bamboo rice, ancient duck, bitter bamboo, and grilled stream fish while participating in local ethnic activities.
The season of water pouring is the beginning of a new crop, so the terraced fields are all green in color at the end of May and the middle of June.
And the end of September to mid-October is the season that can be said to be the most beautiful of the year in Pu Luong, the terraced fields put on a brilliant yellow shirt, a sign of prosperity and abundance.
Come to Pu Luong to have fun and forget the way back
Don and Leo hamlets can be said to be the two central villages when you visit Pu Luong. Here there are resorts with beautiful scenery from the table, a "genuine" view with green terraces, and in the distance is Pu Luong peak - the highest mountain here.
Beautiful scenery on the way to Pu Luong, the mountains are full of green eyes. Photo: Tuoi Tre
From the property, you can borrow bicycles or motorbikes for a walk around Don and Leo villages. You remember to charge your phone battery and clear up the memory drive because there are too many places for you to enjoy and take photos.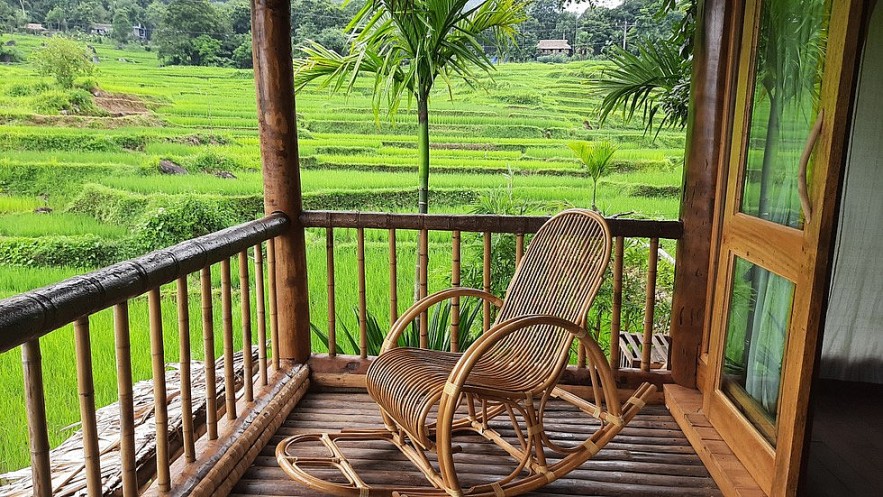 Pu Luong Resort - Luna is carefully cared for by the owners, every corner of the house, branches and grasses. Photo: Tuoi Tre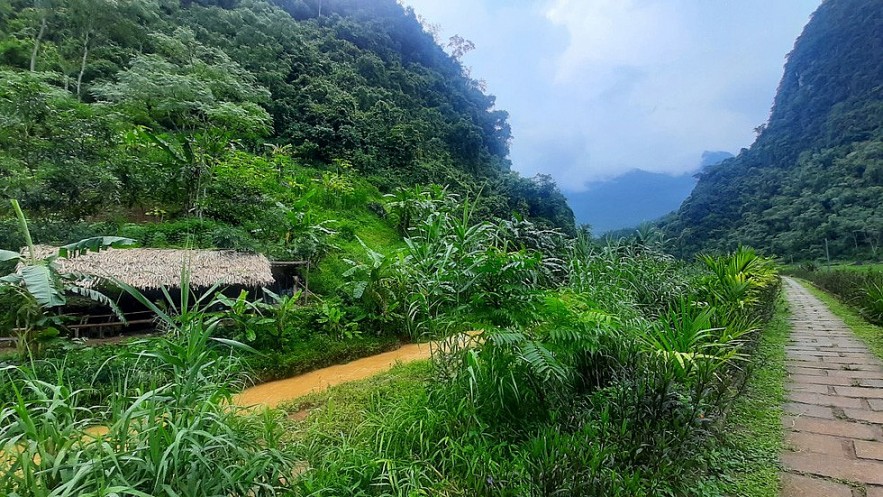 Kho Muong Cave (Bat Cave) is located in Pu Luong Nature Reserve (Thanh Hoa) - a destination not to be missed when coming to Pu Luong, evoking the feeling of a peaceful, majestic and mysterious land waiting for you to discover. Photo: Tuoi Tre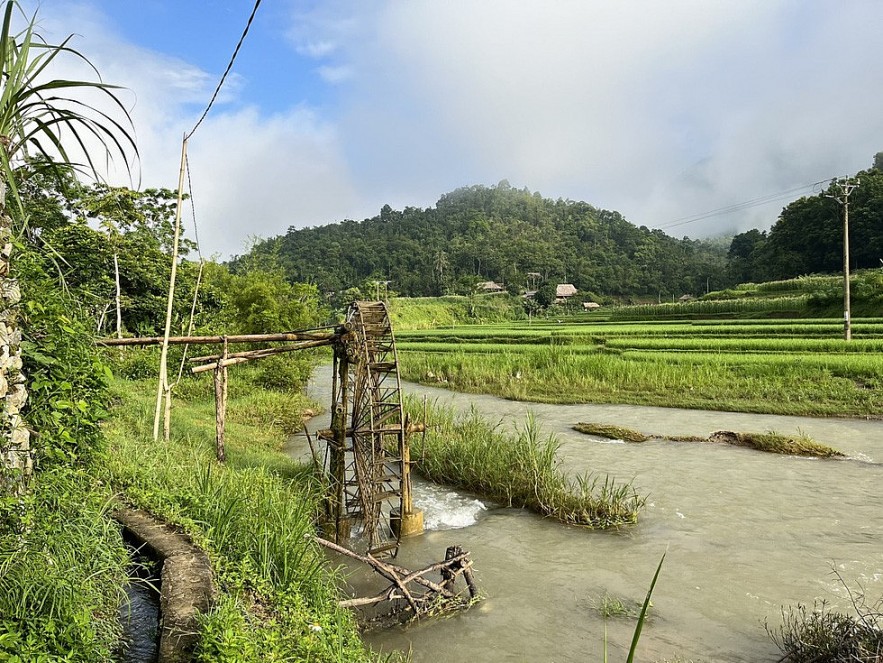 Beautiful nature around Hieu waterfall (Lung Co commune, Ba Thuoc district). Photo: Tuoi Tre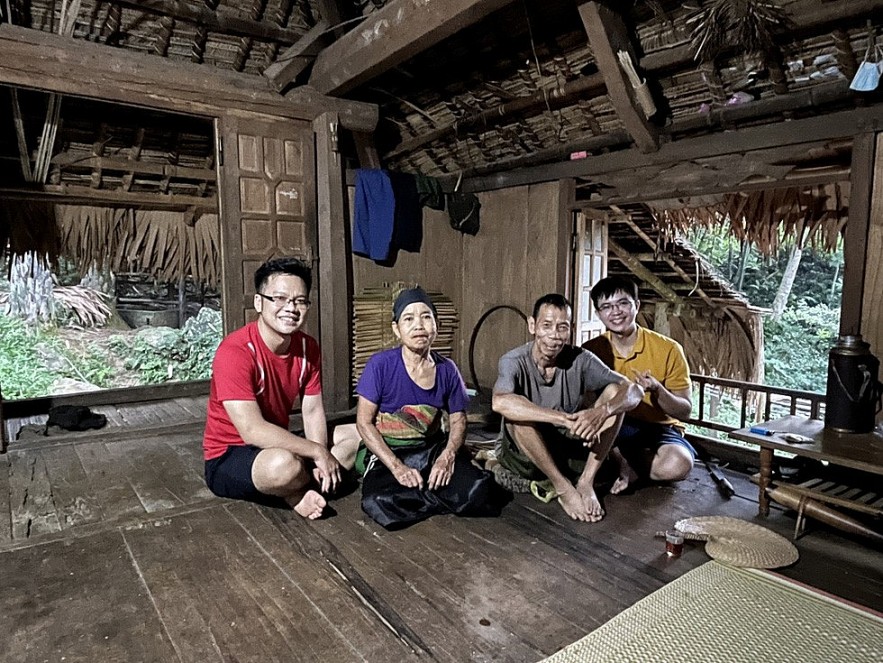 Visiting and enjoying green tea at the 60-year-old Tai Dam house on stilts in Leo village. Photo: Tuoi Tre
Pu Luong still retains its own scenery and identity. It is considered to be clean in Pu Luong since trash and waste are non-existence on the side of the village roads. Pu Luong's own and original identity should be maintained wholeheartedly.
Leaving Pu Luong, you would feel like you are fully charged with positive energy, and you would definitely want to plan your revisit soon. If you are looking for a place to recharge after a lot of work and stuffiness in the city, then Pu Luong is the place you should go!
Visiting the ancient citadel of Lam Kinh - more proud of Vietnamese history
An ancient well with water all year round provides water for Lam Kinh power. Photo: Tuoi Tre
From Tho Xuan airport (Thanh Hoa province) to Pu Luong, you remember to visit the special historical site Lam Kinh (Tho Xuan district) located on the road, nearly 30km from Tho Xuan airport.
Lam Kinh relic site covers an area of ​​about 200 hectares, with many architectural works that have existed for hundreds of years from the Later Le Dynasty (the birthplace of the national hero Le Loi who raised the flag of rebellion against the famous Ming invaders in 15th-century exploits).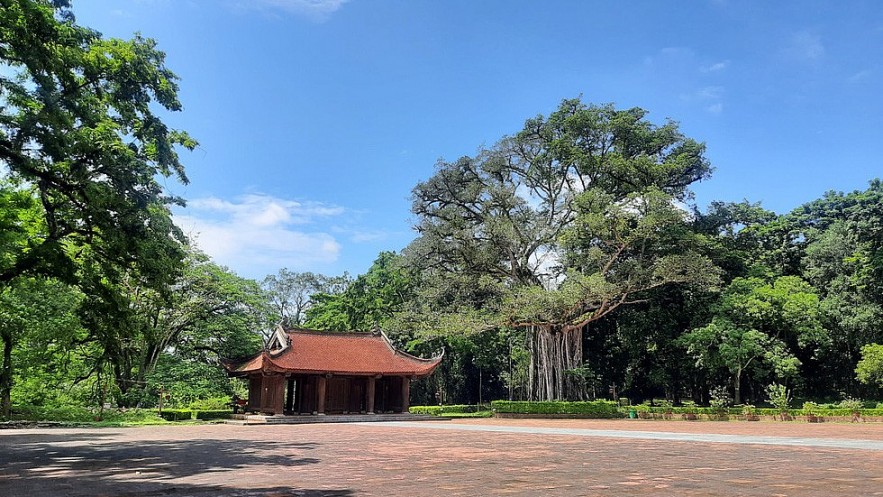 To the right of the dragon yard, there is a hundred-year-old banyan tree, tens of people hugging. Photo: Tuoi Tre
If you want to participate in the Lam Kinh festival, you can visit on the 21st (Le Lai's death anniversary) and 22nd (Le Loi's death anniversary) of the eighth lunar month every year, together with people in the region hold ceremonies to commemorate the merits of the ancestors.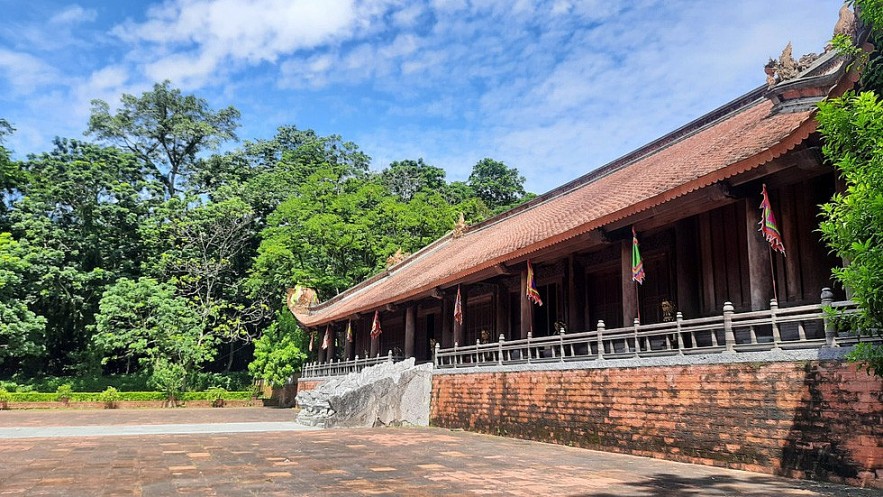 The ancient citadel of Lam Kinh. Photo: Tuoi Tre
Du Lich Around: Pu Luong at Midsummer

Last month, staff writer Glen MacDonald found himself celebrating a Finnish holiday in the jungles of northern Vietnam; a surprisingly beautiful combination.
Tuổi Trẻ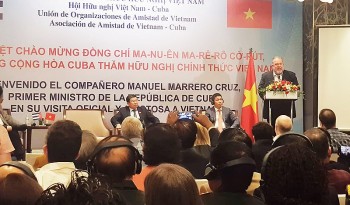 Friendship
Cuban Prime Minister Manuel Marrero Cruz met representatives from the Vietnam-Cuba Friendship Association in Hanoi on September 30, as part of his visit to Vietnam from September 28 to October 2.