Three Experiences to Escape the Summer Sun in Pu Luong
Pu Luong (Thanh Hoa) is a suitable destination for tourists who want to rest, relax and escape the summer heat.
Pu Luong is located about 130 km northwest of Thanh Hoa city. For tourists in the North, this is a familiar stop for any short trips.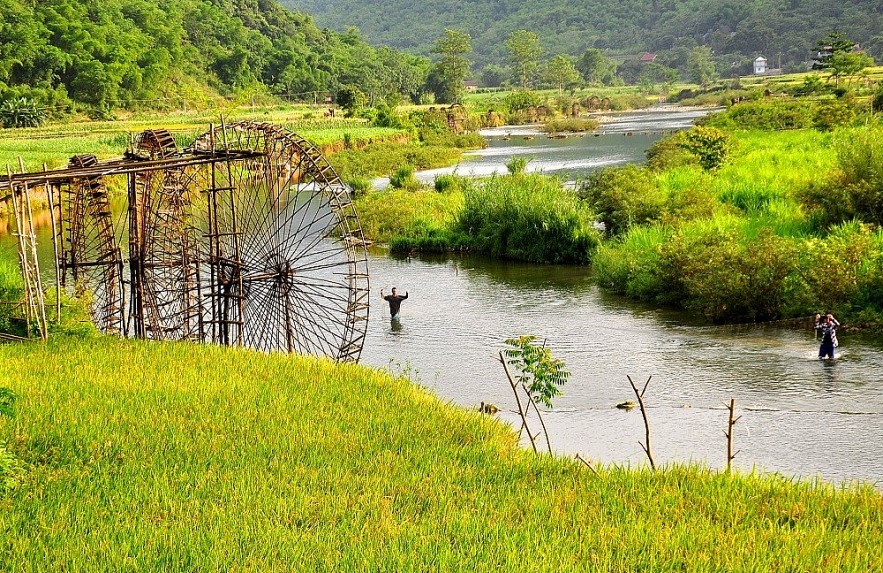 Photo: vivutravel
Usually at the end of summer, if tourists are looking for a place to rest, relax and hide from the sun, they can go to Pu Luong to enjoy the fresh air here.
Relaxing amongst the mountains
For tourists who are tired of the hot weather and cramped spaces in the city, they can live leisurely and enjoy the green atmosphere surrounded by mountains in Pu Luong. This place has many types of accommodation, depending on the needs and personal preferences of tourists, they can choose to rent a homestay to rest and relax or stay at famous resorts.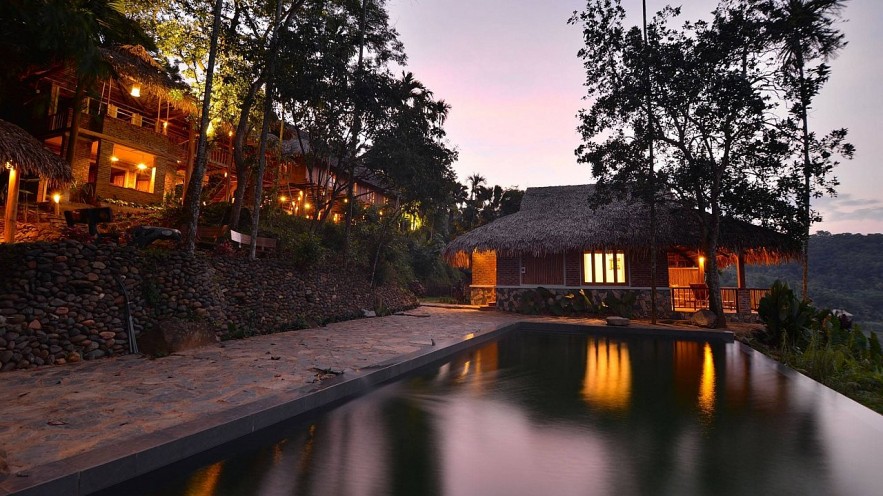 Photo: 24htour
Most of the resorts here have swimming pools with rice field views, bungalows on stilts, and check-in miniatures such as nets, swings, and bird's nest chairs. Some popular places to stay in Pu Luong can be mentioned as Puluong Retreat, Pu Luong Eco Garden, Pu Luong Natura Bungalows, and Ban Huu Garden Lodge with prices from 55,57 USD/room/night.
Waterfall bathing
Hieu waterfall belongs to Hieu village, Co Lung commune (Ba Thuoc) located in the central area of Pu Luong nature reserve. The waterfall has a length of about 800 m, and the water is clear and cool, flowing in many layers, often attracting tourists to cool off.
At the foot of Hieu waterfall are natural "bath pools", transparent water, cool in summer and warm in winter. The depth here is quite ideal because it's very safe, just over a meter.
When visitors come here, they can freely wade and cool off at the lake. Following the gentle slopes at the foot of the mountain to reach Hieu waterfall, they can also immerse themselves in nature.
With both majestic and poetic scenery, Hieu waterfall is also one of the check-in points not to be missed when visitors come to Pu Luong. In addition to waterfall bathing, visitors can also walk around Hieu village to learn about the lives of the locals as well as see traditional stilt houses and terraced fields.
In addition, they can also enjoy the fresh and cool natural air when visiting the palm hills and primeval forests near the Hieu waterfall area.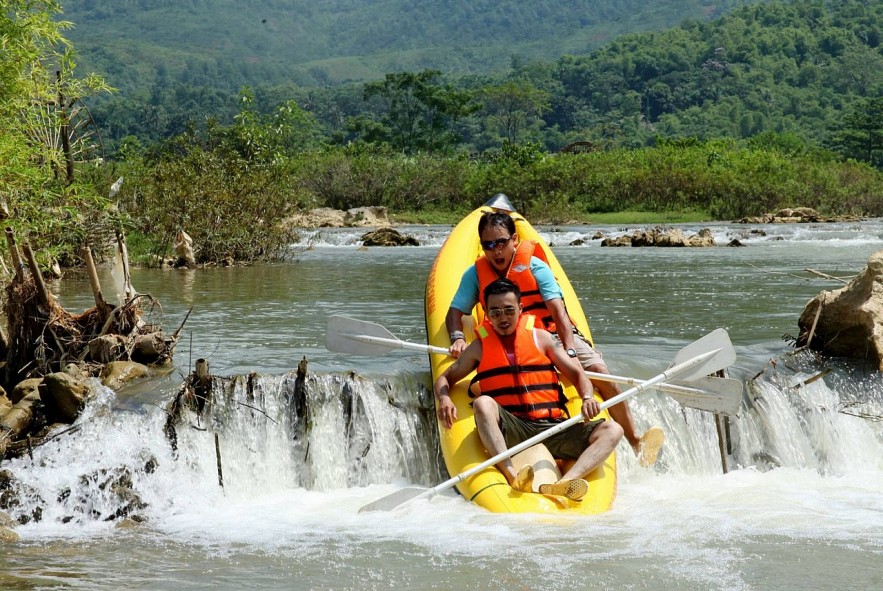 Photo: 24htour
Trekking through Pu Luong
In Pu Luong, trekking is always an activity that attracts tourists who love to experience and explore nature. The fresh, cool air and the roads connecting the villages are one of the special features when you participate in this activity here. Not only seeing the wild and majestic natural scenery, but visitors also have the opportunity to learn about new and unique cultural features.
Trekking through Pu Luong, starting from Kho Muong village, visitors will have to walk through the villages of Pon, Thanh Cong, Cao Hoong, and Kit to discover the culture and peaceful life here. Another option visitors can refer to is trekking to explore the Pu Luong forest. This route will be simpler and more suitable even for those who have never trekked before.
Not only does it have diverse flora and fauna, but Pu Luong also has many beautiful caves, streams, and waterfalls for visitors to explore. Pu Luong peak 1,700 m high is also a destination they cannot miss when trekking here. This is definitely an experience that lovers of nature and outdoor activities should not miss.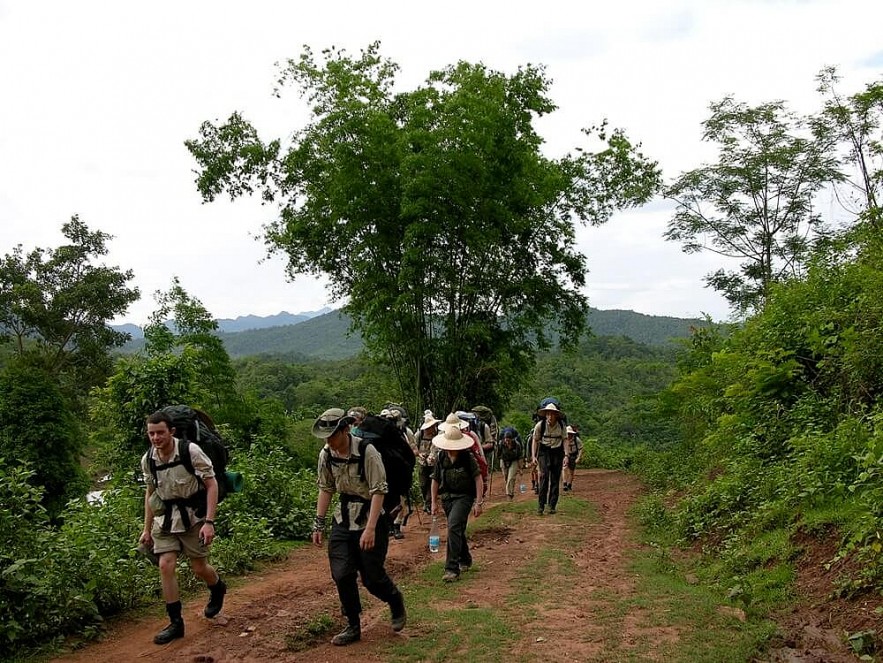 Photo: excursionvietnam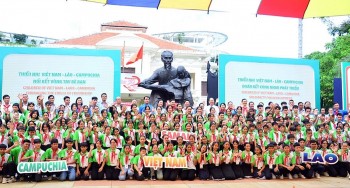 Friendship
Children from Vietnam, Laos and Cambodia gathered at a cultural exchange in Ho Chi Minh City on August 10, which is hosted by the Central Committee of Ho Chi Minh Communist Youth Union (HCMYU).