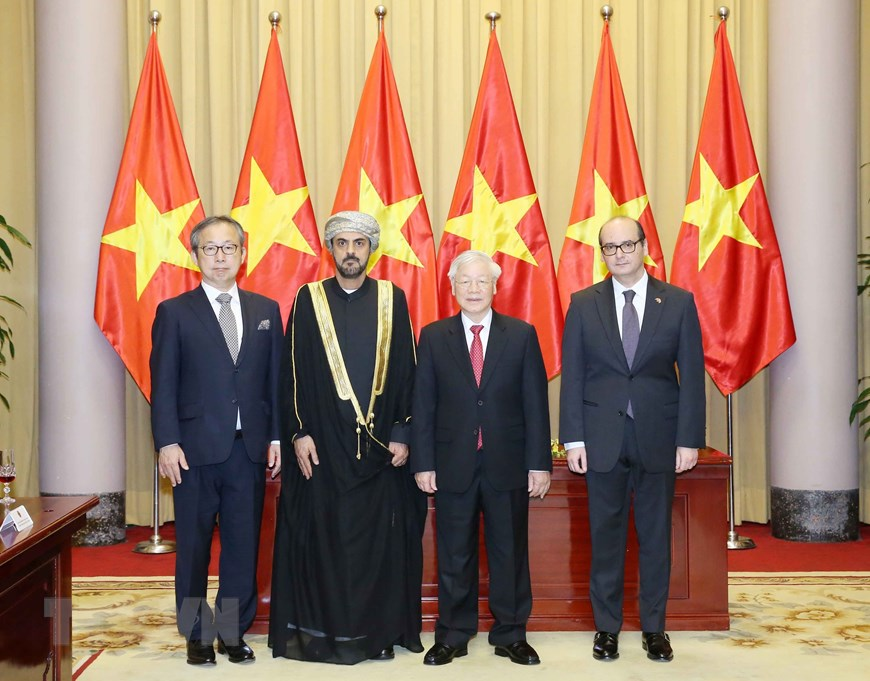 At a reception for the newly-accredited Ambassadors, Party General Secretary and State President Trong warmly welcomed the diplomats to Viet Nam. (Photo: VNA)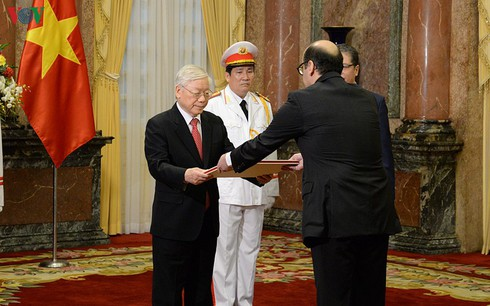 Turkish ambassador Saleh Mohamed Ahmed Al Saqri (R) presents his credentials to Party General Secretary and State President Nguyen Phu Trong (Photo: VOV)
At a reception for the newly-accredited Ambassadors Yamada Takio of Japan, Saleh Mohamed Ahmed Al Saqri of Oman, and Haldun Tekneci of Turkey, Party General Secretary and State President Trong warmly welcomed the diplomats to Viet Nam and made the statement at a reception given for the ambassadors in Hanoi on May 15.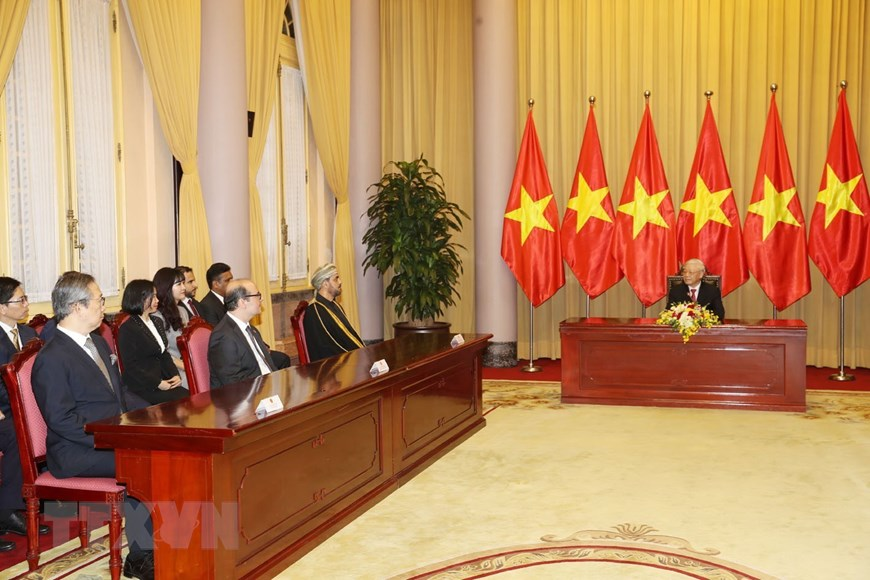 State President Nguyen Phu Trong hosts a reception for the envoys. Photo: VNA
Vietnam wishes to further strengthen cooperative relations with Japan, Oman and Turkey for mutual benefit, and for peace, cooperation, development in the region and the world, Party General Secretary and State President Nguyen Phu Trong has said.
The top Vietnamese leader took the occasion to extend greetings and best wishes to leaders of the aforesaid countries for sending their envoys to the Southeast Asian nation.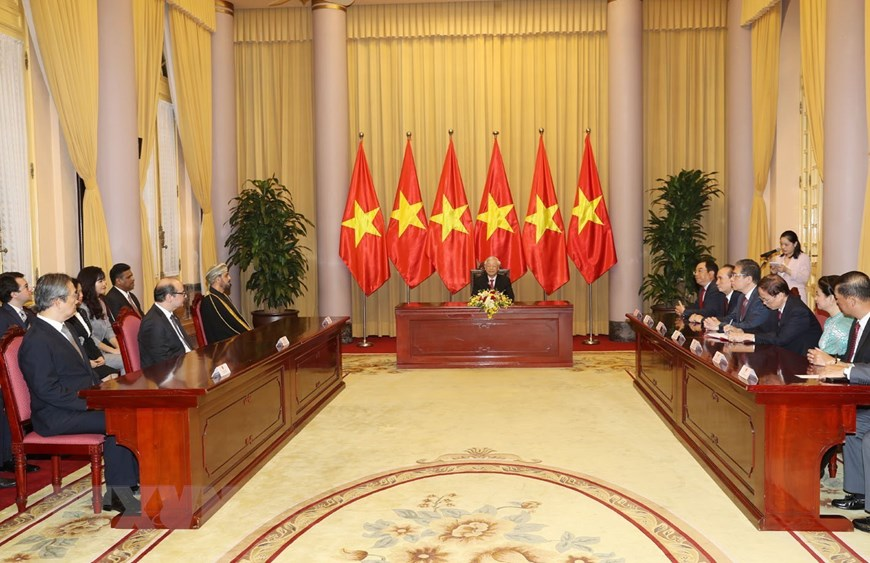 Photo: VNA
He expressed his hope that the Ambassadors would serve as bridges to lift the relations with Viet Nam to new heights, reaffirming Viet Nam's consistent policy of further enhancing cooperation with countries around the world.
The State leader noted that the ambassadors assumed their role in Vietnam as the country has been making every effort to contain the novel coronavirus epidemic and kick-starting the economy in the post-epidemic period.
Vietnam wants to promote relations with all countries in the world, Mr Trong stressed, adding that Vietnam is willing to create favourable conditions for the newly accredited ambassadors to fulfil their mission in the country.
Tarah Nguyen