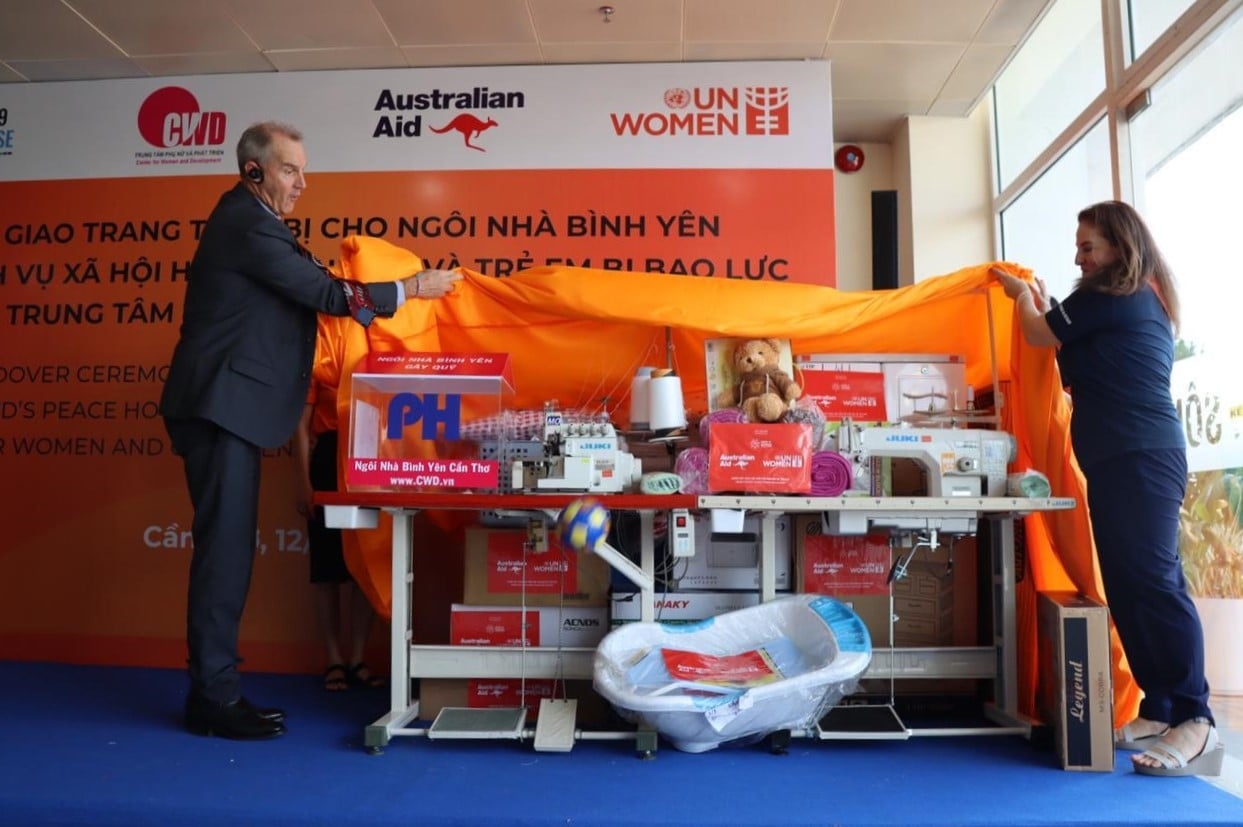 The handover ceremony of essential equipment and facilities to upgrade the hotlines and facilities of related social services of the Peace House Shelter in the Mekong River Delta region took place March 12, 2021.
This assistance is under the joint project of Supporting Interventions to Eliminate Violence against Women and Children in Vietnam under COVID-19 Emergency Context, financially sponsored by the Australian Government with technical support of UN Women, UN Sexual and Reproductive Health agency (UNFPA) and UN Children's Fund (UNICEF).
The ceremony was facilitated by Duong Ngoc Linh, Member of the Central Presidium of the Vietnam Women's Union - Director of The Center for Women and Development, Andrew Barnes, Deputy Head of Mission, Australian Embassy in Vietnam and Elisa Fernandez Saenz, Country Representative of UN Women Viet Nam.
The study, whose results were launched in March 2021, shows that nearly two in three married women (almost 63 per cent) have experienced one or more forms of physical, sexual, emotional and economic violence and controlling behaviours by their husbands in their lifetime. A pre-existing crisis of violence against women and girls has been exacerbated in the context of COVID-19.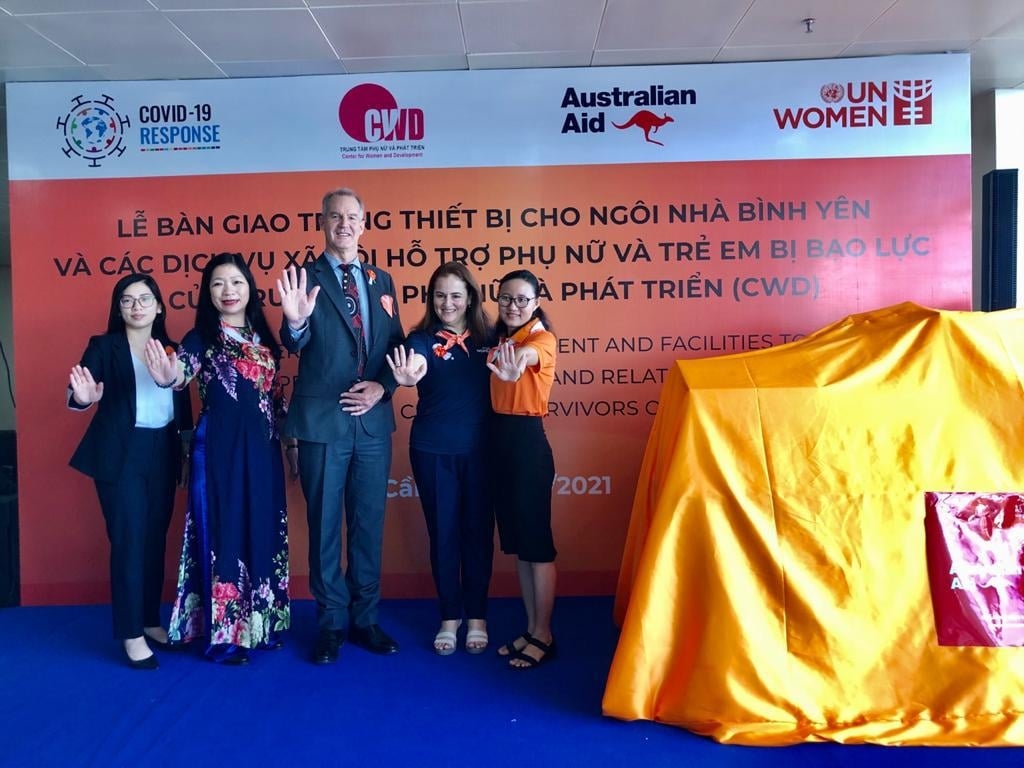 The assistance is financially sponsored by the Australian Government with technical support of UN Women, UNFPA and UNICEF.
Peace House Shelter Project recovering, empowering and reintegrating survivors of Human Trafficking
After three years, the Project has ever since provided assistance to 35 survivors of Human Trafficking, and more than 170 cases have been handled and referred by its counseling room.
The comprehensive needs-based support package includes safe accommodation, medical and psychological care, legal aid, education, entertainment activities, life skills training, vocational training, job placement, and reintegration support.
The approach in place ensures that appropriate assistance is provided and that the re-victimization of victims is prevented by empowering them through life and vocational skills to be their own agents of change. For that purpose, the Peace House Shelter offers an empathetic non-judgmental and confidential environment to facilitate successful recovery and reintegration of women and children victims./.
Hannah Nguyen