With an aim to promote this contest, Vietnam Times Magazine had an interview with Associate Professor Dr. Nguyen Thanh Chuong - Secretary of the Party Committee, Vice-Rector of the University of Transport and Communications for more information.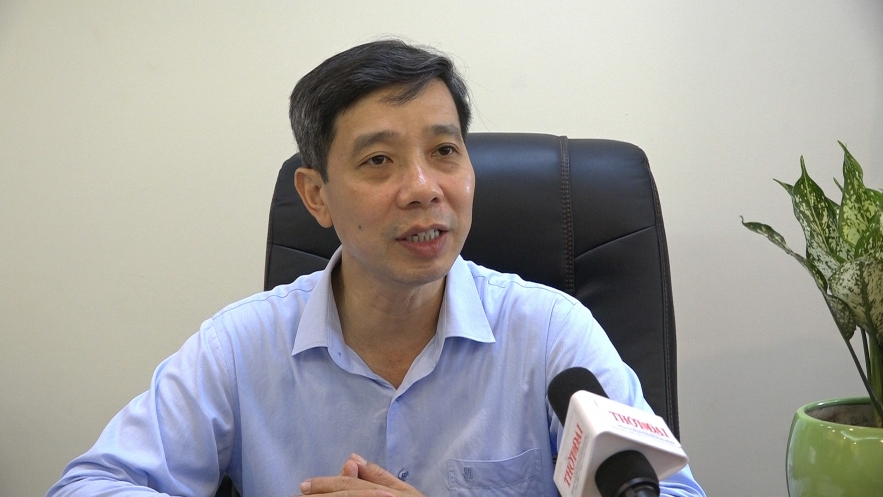 Associate Professor Dr. Nguyen Thanh Chuong - The Party Committee's Secretary, Vice Rector of the University of Transport and Communications.
- Would you please share the reasons to launch the contest "Design Safe- Smart- Friendly bus shelter model"?
After surveying current infrastructure and bus shelters in Hanoi, we realize that there are still some shortcomings in the public transport system. The survey conducted in 80 bus stops and shelters shown the quality of these items is just at medium level. Several bus stops and shelters have been degraded, damaged with the shelter space being encroached leading to the inconvenience and unsafety.
Our university is one the most specialized education facilities, taking the lead in public transportation, supporting cities across Vietnam in this field in recent years. Concurrently, we are also accompanied by Plan International Vietnam to launch some projects namely "Safe and friendly city for girls"; "Workshop on Development of public passenger transport system in urban areas" and "The set of criteria for evaluating the quality of bus stops and bus shelters ".
We want to find solutions to handle the unsafety of public transport.
- How do you evaluate the significance of this contest in the current context?
First, in terms of the situation, as I had mentioned, the system is so poor that it needs improved.
Second, we defined to launch the contest on a large scale nationwide for students to seek proper solutions, design ideas to build up safe, smart and friendly bus shelter for commuters, especially for the underprivileged, women and girls.
The contest has also drawn the attention of management agencies as well as the whole society to issues relating to safety in bus stops and bus shelters. The effect of this contest will deeply influence the commuters who circulate in the city by public transport.
It is also a playground for creativeness, sharing, and studying among students from different universities as well as an opportunity for students to change the stereotype that that young people do not take attention or are not eligible to participate in building and managing the city.
Besides, all local students, foreign students studying in Vietnam, Vietnamese students abroad are also expected to join in this contest.
We really want to open doors, integrate and exchange with other countries.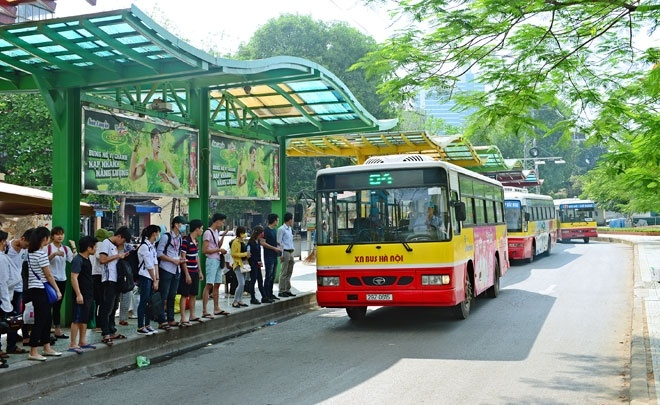 Students and bus shelters in Hanoi. (Photo: Kinhtedothi)
- What are your expectations for this contest?
Until now, as many as 12 teams from 10 universities nationwide have registered the competition. We hope students from the major universities of technology in Hanoi, Ho Chi Minh City, and many provinces and cities will participate in this contest. In particular, foreign students studying in Vietnam, Vietnamese students abroad can also join us in this activity. It is expected that many of the students' creative ideas from this contest will be put into practice so that people can enjoy smart, friendly, and safe shelters in the near future.
The competition is only a precedent to urge young people, especially students who are socially responsible, to respond and show the role of citizenship for the development of urban areas in particular and the country in general. We hope that each student will improve his / her own capacity, promote the general development of Vietnamese cities including public transportation. The competition is expected to attract citizens of Industry 4.0 era to echo the contest that is the first signal to enhance the development of public transportation in urban areas in Vietnam.
VNT