EU ambassador with love for Vietnamese cuisine
The first episode of the series "90 seconds with EU Ambassadors" is now on air, featuring EU Ambassador Giorgio Aliberti and his love for Vietnamese cuisine.
This year, on the occasion of the 71st birthday of the European Union (May 9), a short video series "90 seconds with EU Ambassadors!" will reveal the interesting stories of EU Ambassadors in Vietnam.
On May 9, the Member States of the European Union celebrated Europe Day. This date was chosen to mark the anniversary of the Schuman Declaration, considered to be the founding act of the European Union and one of the most important symbols of Europe.
2021 also marks the 31st anniversary of the establishment of bilateral diplomatic relations beween the EU and Vietnam.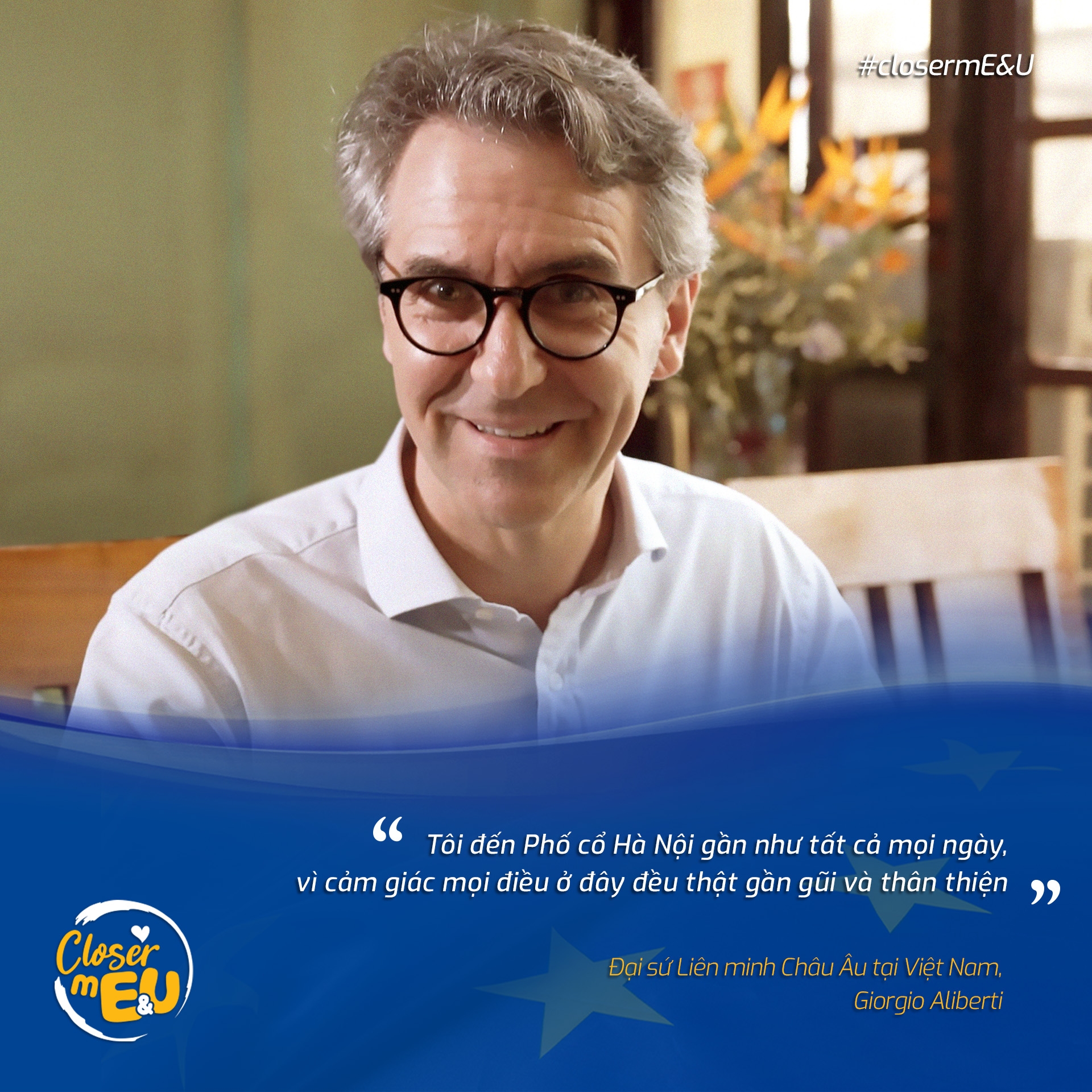 The first episode of the series has been released, featuring Ambassador Giorgio Aliberti, Head of the EU Delegation to Vietnam and his love for Vietnamese cuisine. Source: EU in Vietnam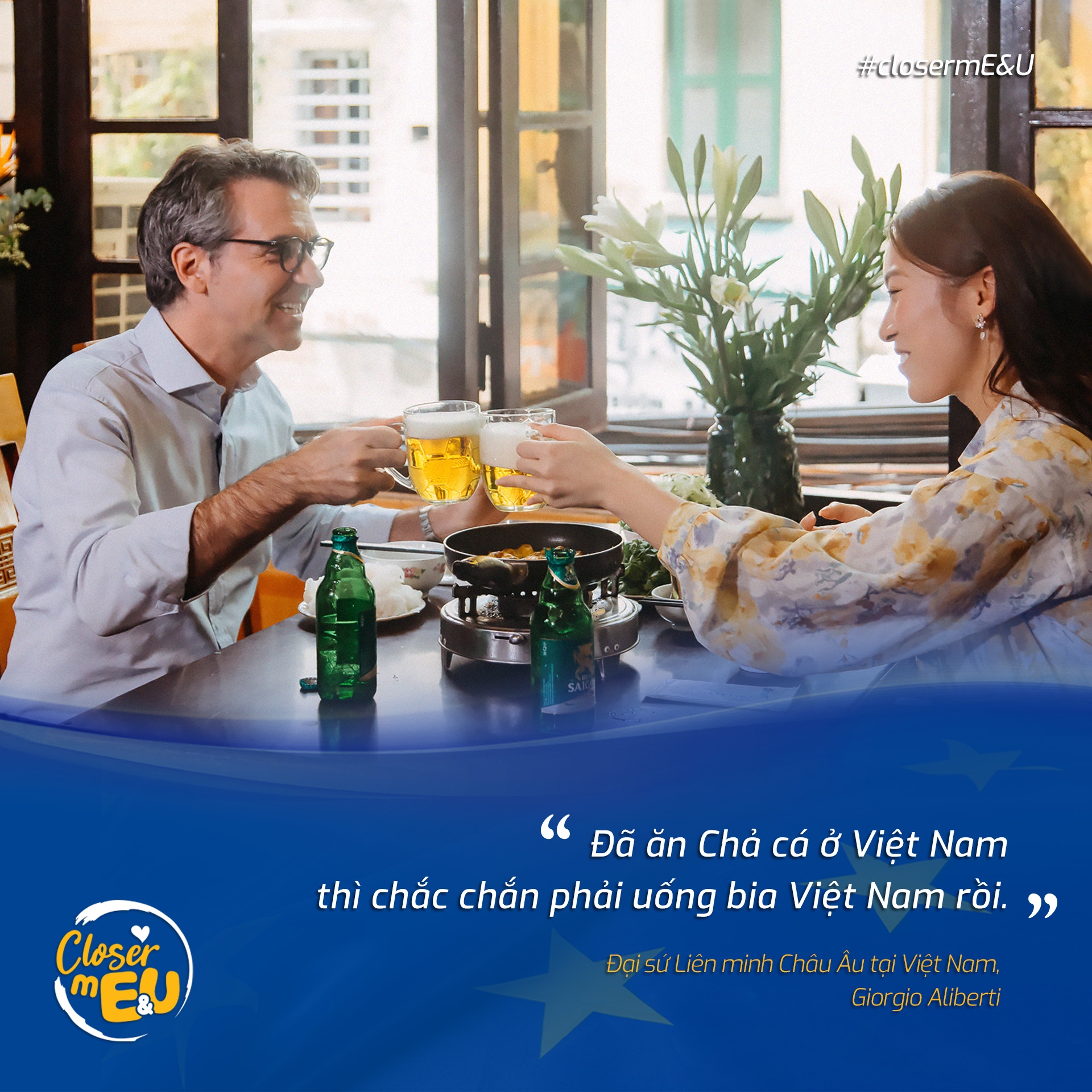 EU Ambassador has fallen in love with Vietnamese cuisines since he came here...and he likes Vietnamese beer too. Source: EU in Vietnam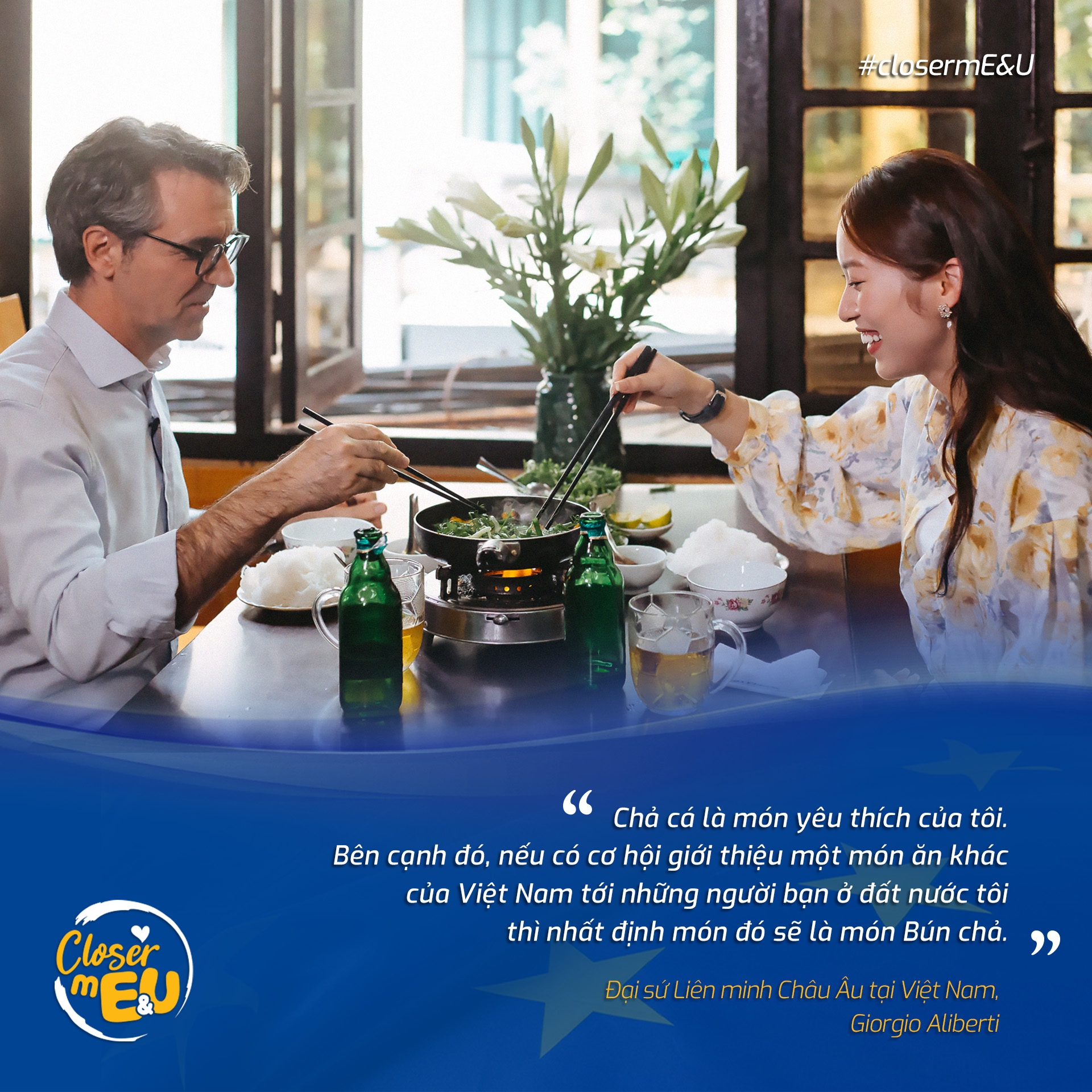 A lunch with 'cha ca' (Vietnamese turmeric fish with Bun vermicelli), shrimp paste, and beer. Source: EU in Vietnam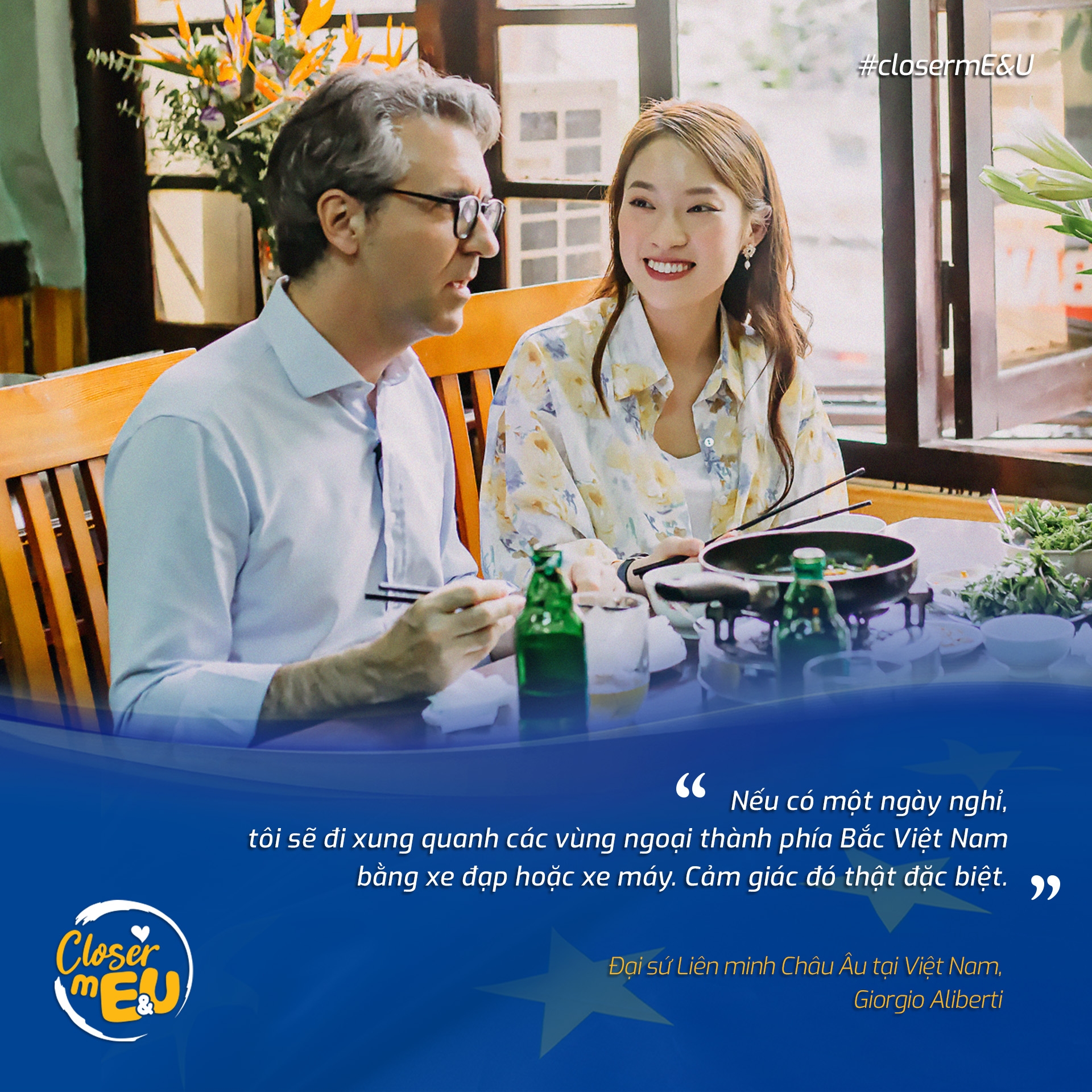 Aliberti has started his official four-year term of office in Vietnam since 2019. He revealed his favourite food - Vietnamese cha ca. A Vietnamese dish he would not hesitate to introduce to his friends is Bun cha (Vietnamese grilled pork meatballs with vermicelli). Source: EU in Vietnam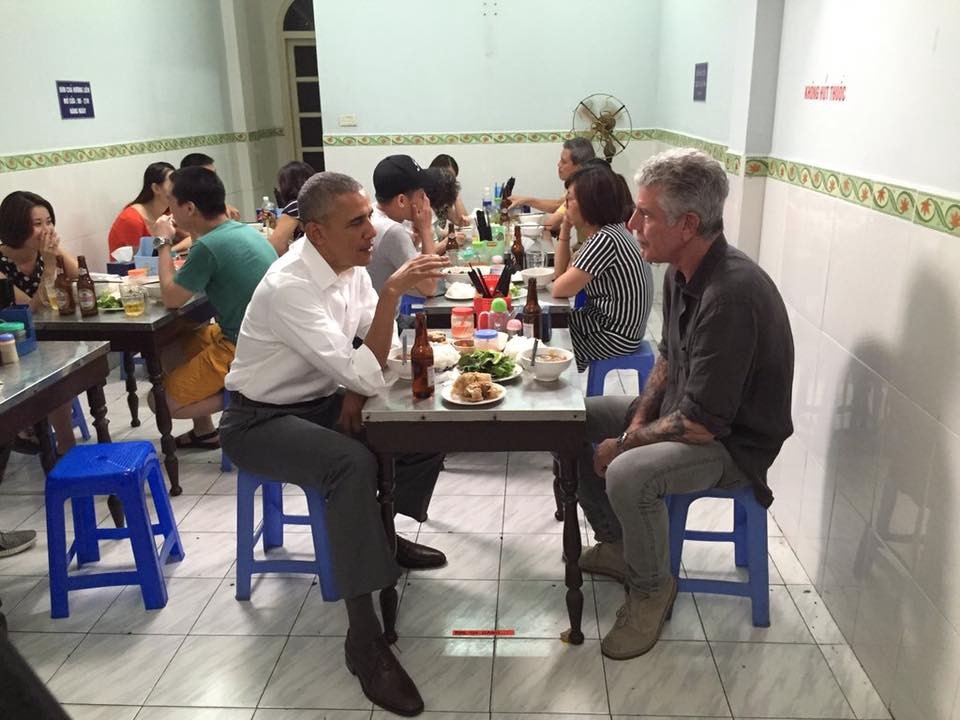 Former US President Obama tried Bun Cha in a restaurant in Hanoi Old Quarter with beer and fell in love with it. In the photo the then president Obama shared the USD 6 lunch with the late renowned American chef Anthony Bourdain at a Hanoi restaurant in Vietnam in 2016. File photo
Vietnamese style duck vermicelli

When imagining Vietnamese cuisine, great noodle soups often spring to mind. This is an amazing combination of grilled-duck, raw herbs and dipping sauce.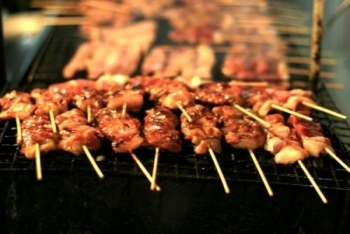 Handbook
What is Da Lat City's night market famous for? It is definitely food. With only VND200,000 (USD8.7), visitors can enjoy a variety of dishes at the Da Lat's food paradise.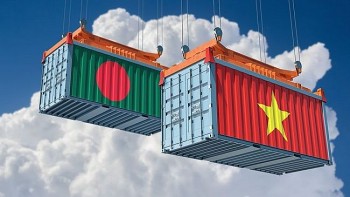 Economy
At a recent discussion in one of Bangladesh's city held virtually, economists, business leaders and others set Vietnam's economic success story as an example for Bangladesh to emulate.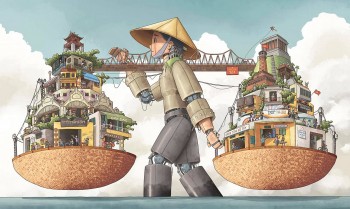 Multimedia
The winning artworks of "Hanoi is…" Illustration Contest announced.