European Businesses More Positive about Investing in Vietnam
Research conducted by EuroCham showed great confidence of European businesses in Vietnam's investment environment in the year 2022, stated by the website Fibre2Fashion.com.
The website cited the business climate index (BCI) from the European Chamber of Commerce in Vietnam (EuroCham) conducted by YouGov. It is known that the BCI is a regular barometer of European business leaders and investors. This research was first conducted in 2013 and has been carried out by YouGov since 2020. Accordingly, for the first quarter of the year 2022, the index climbed to 73 points, once again reaching its highest point after the fourth wave of the pandemic in the country, reported Vietnam News Agency.
In a press release, EuroCham said that there is a 12-point increase compared to the fourth quarter of 2021, in addition to nearly 58 points of growth compared to the third quarter. This is due to business leaders now more upbeat after the relaxation of Vietnam's pandemic-related restrictions and the continued acceleration of its economic development.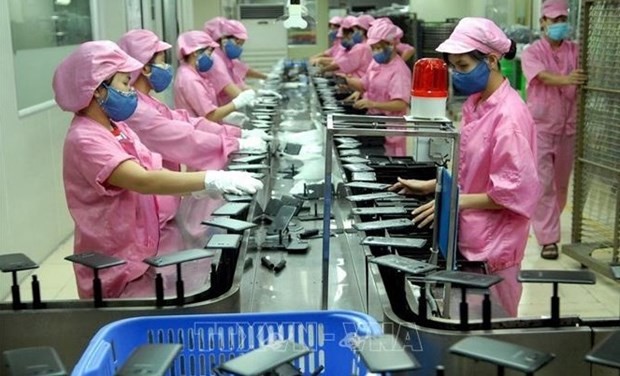 Manufacturing Chain in Vietnam. Source: VNA
European business stakeholders also indicated ambitious second quarter projections for their companies, especially when compared to projections made for the first quarter. Nearly 66 per cent of respondents are expecting increased revenue for the second quarter of the year, compared to 52 percent three months earlier. Likewise, more than 46 percent of respondents are forecasting headcount increases for next quarter. According to VNA, European business leaders are generally showing increasingly improving attitudes towards the prospective growth of Vietnam's economy as well. More than two-thirds of respondents now believe that the Vietnamese economy is more likely to stabilize and improve in the second quarter of 2022, compared to 58 percent who held this view in the fourth quarter of 2021.
According to the Ministry of Industry and Trade, the research by EuroCham also shows that many businesses believe that the Free Trade Agreement between Vietnam and the EU (EVFTA) has a positive impact on their business activities.
Notably, the report also shows that 72% of European business leaders in Vietnam have specific understanding of the commitments and impacts of the EVFTA and nearly half believe that the Agreement is relevant to the business activities of their enterprises. More importantly, around 6% of European business leaders in Vietnam believe that the EVFTA has brought obvious benefits to their business. In addition, the EVFTA is also expected to promote trade and investment of both sides and help Vietnam's economy integrate more deeply into the global economy, reported by the Ministry of Industry and Trade.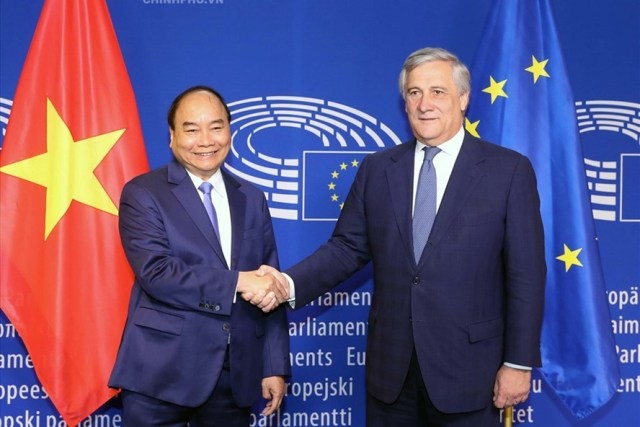 Prime Minister Nguyen Xuan Phuc at a meeting with President of the European Parliament (EP) Antonio Tajani to promote EVFTA during his visit to Europe in October 2018. Source: VGP.
EVFTA is a new generation FTA with high standards, comprehensive, deep and wide commitment but at the same time ensuring a balance of benefits for both sides. The Agreement is considered to have a very important role in promoting economic and trade relations between Vietnam and the EU.
Accordingly, EVFTA will eliminate almost all tariffs between the two sides. 65% of the value of EU exports to Vietnam will be eliminated by the time the FTA comes into force, with the remaining tariffs to be phased out over the next decade. Meanwhile, 71% of EU goods imported from Vietnam are duty free and this figure will increase to more than 99% within 7 years from the date this agreement brought into effect.
In the context of the Covid-19 epidemic causing negative effects on global production and import and export, the implementation of the EVFTA Agreement is expected to be important to help offset the decline of our country's economy. From the business side, the EVFTA Agreement is also affirmed as the ultimate solution to bring more diverse market opportunities for businesses, helping businesses regain momentum during this difficult period. Specifically, Vietnamese businesses will have the opportunity to access new supply chains to replace the old supply chains that have been disrupted or stalled in traditional markets due to the Covid-19 epidemic recently. This is an important premise for businesses to recover and promote production and business after the epidemic stage. In addition, the export market of Vietnamese businesses also has the opportunity to expand and diversify, reducing dependence on a certain market group./.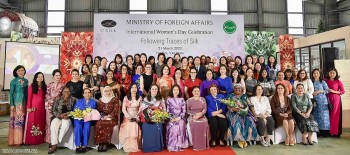 Friendship
Female ambassadors, representatives from diplomatic corps and international organizations, along with spouses of diplomats in Vietnam gathered together to find about more about silk weaving and silk products in Vietnam.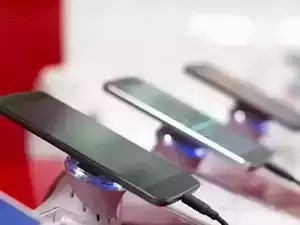 Economy
In the first two months of 2023, India's mobile phone exports exceeded $2 billion, equivalent to over Rs16,500 crore, due to increased production and shipments from manufacturers, particularly Apple and Samsung. This surge in exports brings the total export value to over $9 billion since April 2022.
March 22, 2023 | 15:00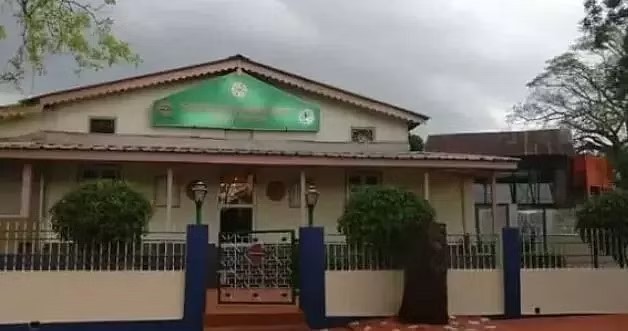 Economy
Guwahati Refinery (GR) on Tuesday declared its entire three townships Zero Waste Townships.
March 22, 2023 | 09:00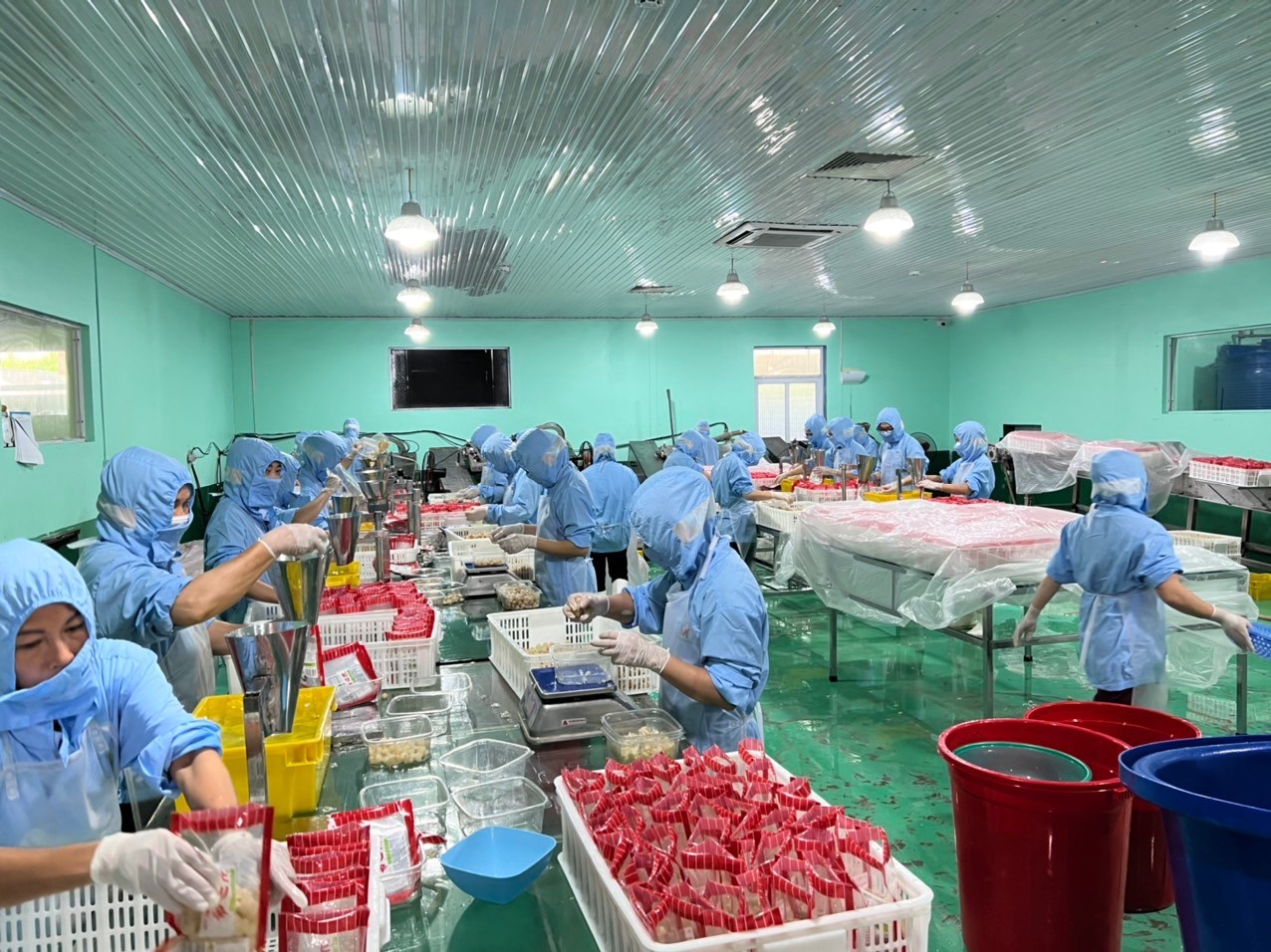 Focus
Not only agricultural products, traditional dishes of Vietnam also penetrate into difficult markets, bringing great revenue to businesses and people.
March 21, 2023 | 20:42