Event to protect children from violence held in Dien Bien Province
A forum held in Muong Cha, a rural district of the northern border province of Dien Bien, addresses practical solutions to end physical violence against children at home and school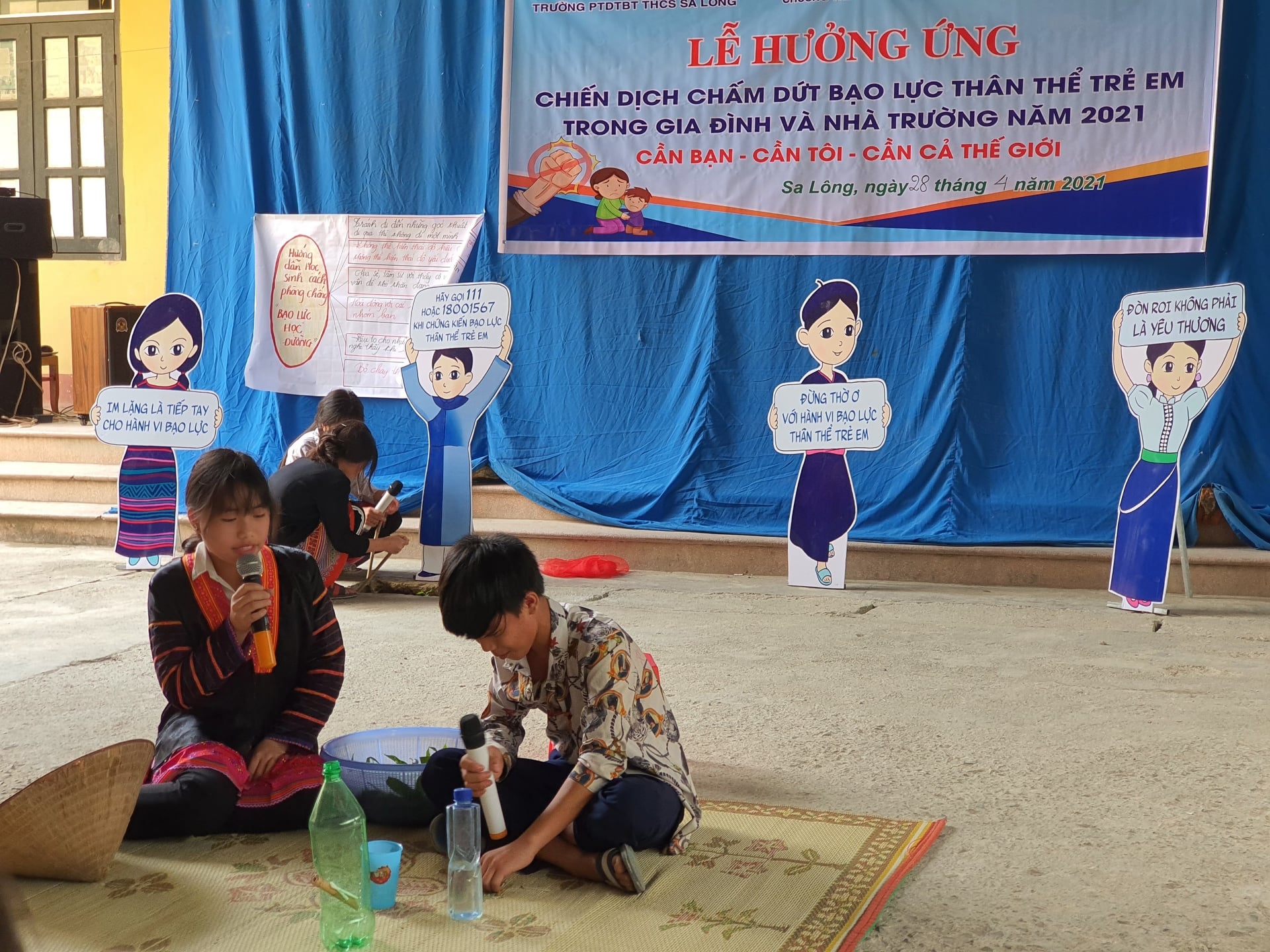 A small play performs by students to portray a situation of physical violence in local family. Source: World Vision Vietnam
In response to the "It takes a World to End Violence against Children at Home and School" campaign, World Vision Vietnam recently joined hands with Muong Cha Department of Education and Training to organize an event at six primary and secondary schools in Huoi Leng, Sa Long and Hua Ngai communes of Dien Bien Province.
A total of 1,643 children and 232 adults attended the event, including local government representatives, parents and teachers.
Through a variety of performances such as role-play, presentations and video, the event created an opportunity for children and delegates to discuss physical violence, including different forms of violence, its consequences on children's lives, and the responsibility of various parties to end such cruelty.
A total of 184 local leaders, parents and teachers signed a pledge of action to end physical violence against children, at the end of the event.
This activity was part of the five-year campaign on "Ending Physical Violence against Children at Home and School" as launched by World Vision Vietnam, the Ministry of Labour, Invalids and Social Affairs, and the Ministry of Education and Training in 2017.
The campaign aims to raise awareness and calls on all members of society to contribute to a healthy, safe and secure living environment for children, especially those most vulnerable.
Vietnam has witnessed a significant change in people's awareness and been part of active search for advanced child-friendly teaching methods. However, this change is not yet pervasive across all groups of society.
Ideas expressed in idioms such as "spare the rod, spoil the child" are still used by a number of parents and teachers in disciplining children across Vietnam.