Expats In Ho Chi Minh City Adapt To Life Changes Amid Social Distancing
The social distancing period applied in Ho Chi Minh city from May 31 has changed life for many people including expats. A lot have taken the free time to do indoor exercises, relax or learn something new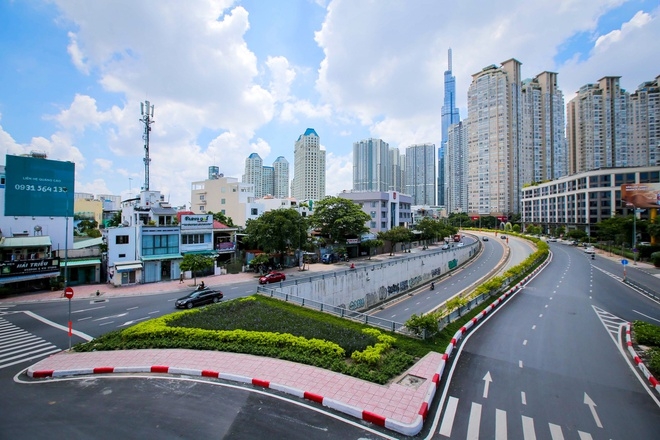 A deserted street in Ho Chi Minh City during social distancing. Photo Zing News
Arief Gunawan, an Indonesian expat living in Ho Chi Minh city for three years, has recently stayed indoors most of the time at the hotel he is managing in Thu Duc district.
"Luckily my hotel is still open during this time in spite of significantly declining revenues," he told Zing News.
"I miss the days when I could sit at a coffee shop, look out to the street and sip a cup of iced milk coffee. I feel really sad seeing the familiar shops being closed quietly for nearly a month now."
"I do not face many difficulties in my life thanks to experience from the previous social distancing periods. The only problem is that I miss my family. My wife and child returned to Bali last April in the first social distancing period of Vietnam."
Before the restrictions, he often traveled to other regions across Vietnam.
"Many localities ask people coming from Ho Chi Minh City to quarantine so I have to stay in the city," he said.
"Before the large crow gathering was banned, I tried stand-up paddle boarding along the Sai Gon river as an outdoor activity. Now I spent most of the time staying at my hotel next to the river."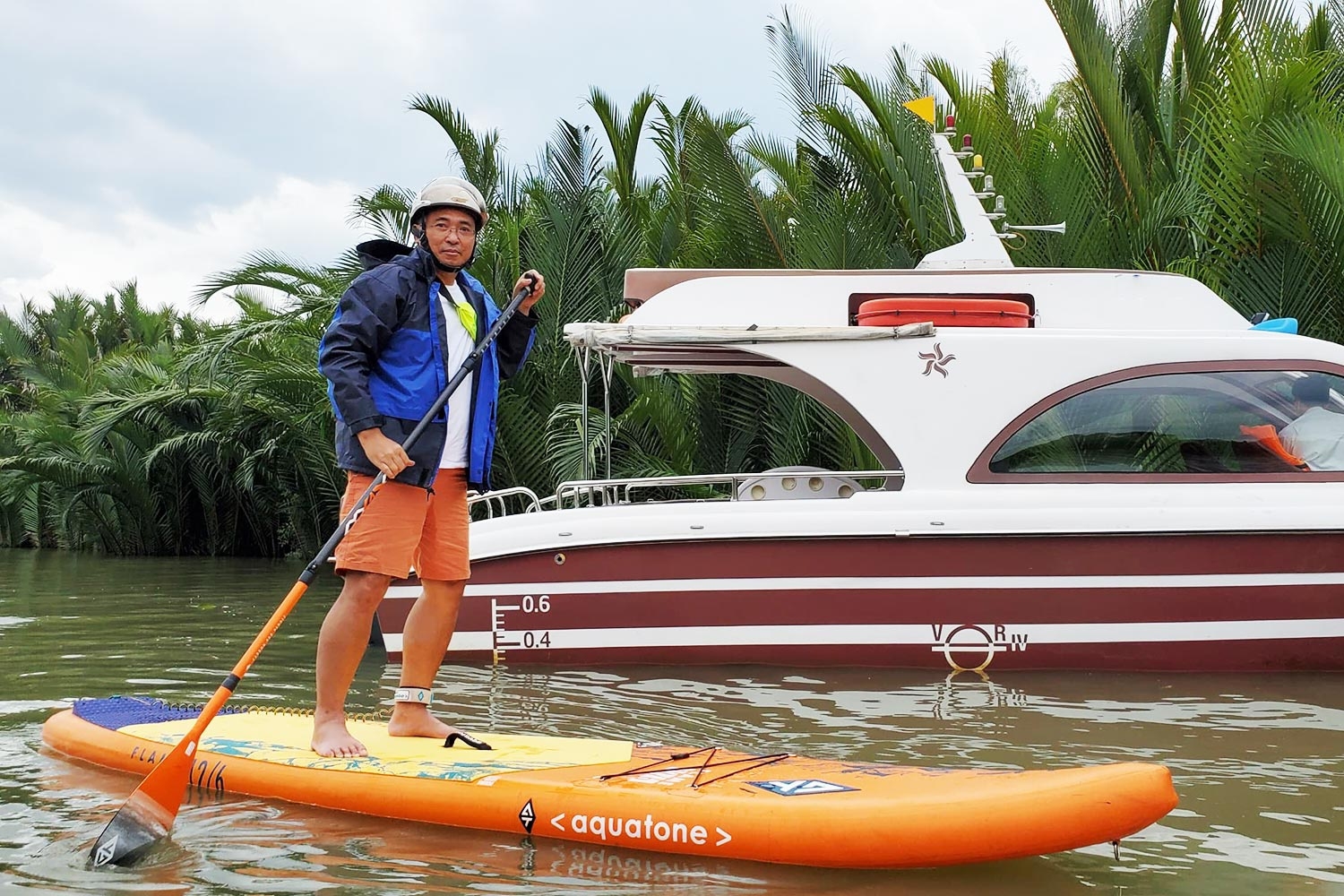 Arief Gunawan chooses stand-up paddle boarding along Sai Gon river as an outdoor activity. Photo courtesy of Arief Gunawan
Gunawan said he and the hotel staff donated masks and food to some lockdown areas in the city.
Like many other expats, Lazlo Ratcliffe from the UK really wants to go out to have a cup of coffee, enjoy meals at restaurants or drink cocktail at pubs at night like he did before.
The 32-year-old teacher who has lived in Ho Chi Minh City for eight years has switched to online teaching, which helps him earn income in the pandemic. He is also managing a hotel in the city.
"Luckily, football fans like me can watch European Championship matches during the social distancing. I watch football at night. In the day time, I spend two hours doing exercise indoors at my house in Binh Thanh district," he said.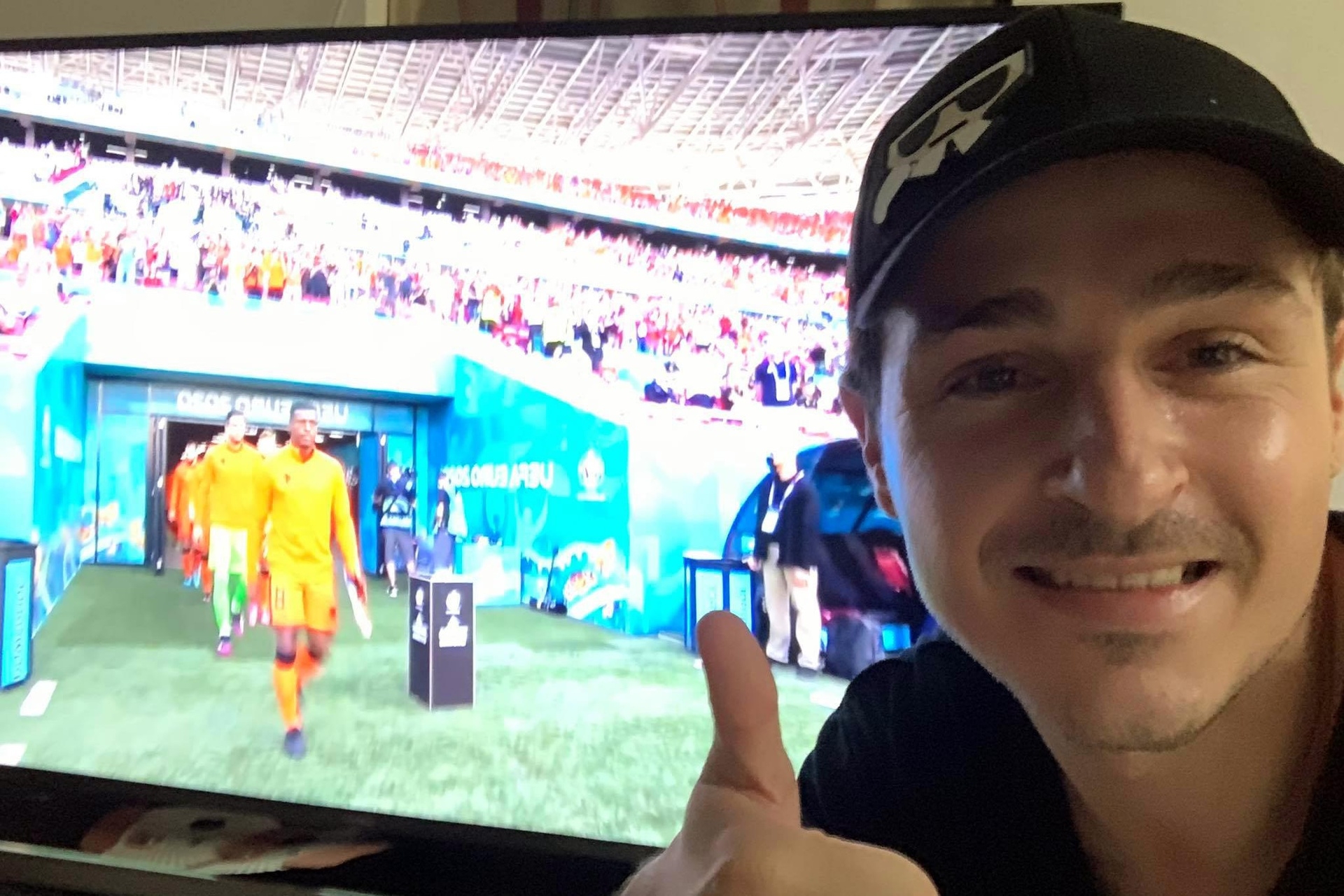 Lazlo Ratcliffe watches almost every Euro 2020 match. Watching football is his favorite pastime during social distancing. Photo courtesy of Lazlo Ratcliffe
"Since the pandemic broke out, my mother in the Netherlands cannot travel to Vietnam. I spend my free time calling family members including those who I have not talked to in a long time."
With a surge of Covid-19 cases every day, Ho Chi Minh City's social distancing rules were applied from May 31 to June 29. As of July 4, the economic hub has logged more than 5,600 cases since the fourth wave resurgence.
Learning Vietnamese and gardening to feel less stressed
Alexis Odiowei, 34, from the UK, a director of commercial video production, makes use of the free time to learn Vietnamese.
"I have been learning Vietnamese for nearly two years. Before the social distancing period, I learned with a Vietnamese teacher. It was easier to absorb the knowledge," he said.
"Now I feel more difficult as I have to learn by myself on the website. I will try because I plan to stay in Vietnam for a long time."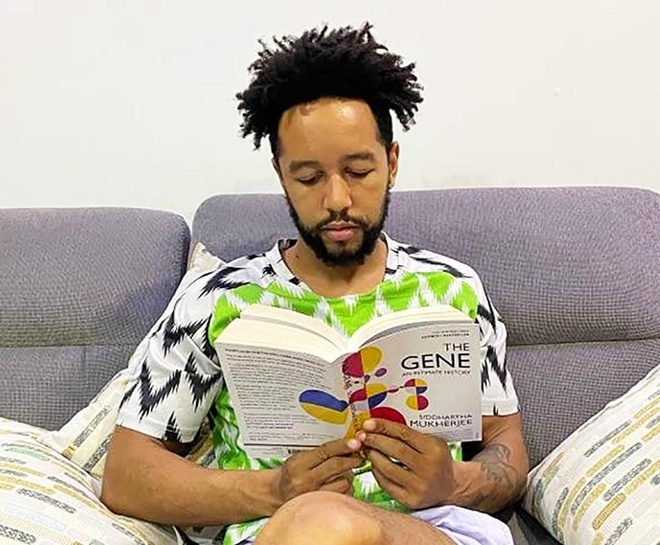 Alexis Odiowei reads more books and spends time learning Vietnamese language. Photo courtesy of Alexis Odiowei
Alexis Odiowei is living in district 1 - the most bustling district of Ho Chi Minh City - so the streets are still busy. The only difference is that there are fewer vehicles on the street; more people ride bicycles for exercise.
Instead of going out for physical exercises, he said he opted for Muay Thai and Yoga at home.
Mathieu Dufourg, 42, who does multiple jobs in Ho Chi Minh City, does gardening to reduce stress.
Mathieu Dufourg in his garden. Photo courtesy of Mathieu Dufourg
The area where he lives has turned quiet.
"Restaurants and shops which that opened day and night are now closed. There are no longer children running on the street or adults sitting on the pavement talking," he said.
"I feel like I am living in a different world and do not think I am living in a city with population of 12 million people."
Mathieu Dufourg moved to Ho Chi Minh City in 2019 and has been working as a teacher, a graphic designer, a bartender and an event and exhibition organizer at the same time. His incomes have been cut due to the pandemic so he had to tighten spending.
"Anyway hearing the situation in Europe, I feel safe when living in Vietnam this time," he said.
Meanwhile, Vasyl Vandych, 33, a Ukrainian website developer living in District 7, has not had his income reduced because he can work online.
However, he cannot meet his daughter who is staying in Nha Trang and cannot travel to Ho Chi Minh.
"Since the restrictions, I have used my phone more. I came up with the idea to record short videos that capture everyday moments and send them to my loved ones, and create my TikTok channel with funny and playful content."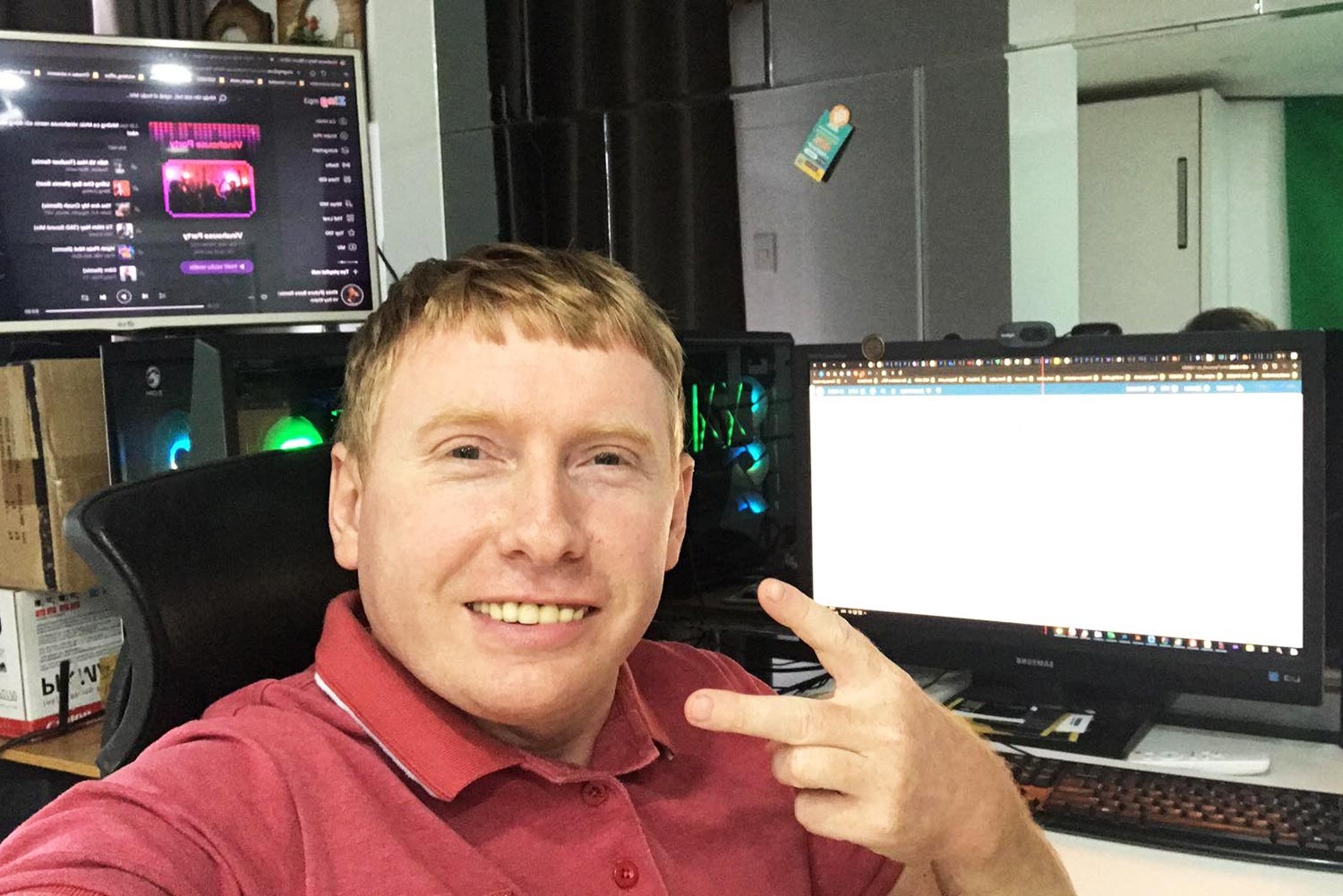 Vasyl Vandych make videos featuring his daily life during the social distancing period. Photo courtesy of Vasyl Vandych
"We need to not only accept life changes but also have to get used to the doubtful eyes of many Vietnamese people. Because they still think that foreigners are the source of the virus and we are definitely infected with Covid-19, they stay away from us. I always want to do something to change this mindset," he said.
According to Ho Chi Minh City police's immigration management division, as of December 2020, the number of foreigners living in the city has reduced by half compared to previous years. This figure continues to decrease.
Economy
In the first two months of 2023, India's mobile phone exports exceeded $2 billion, equivalent to over Rs16,500 crore, due to increased production and shipments from manufacturers, particularly Apple and Samsung. This surge in exports brings the total export value to over $9 billion since April 2022.