Experience Horse Riding in Hanoi
Horseback riding is an aristocratic sport originating from Europe, introduced to Vietnam over the past ten years. This sport is loved by both young people and foreigners.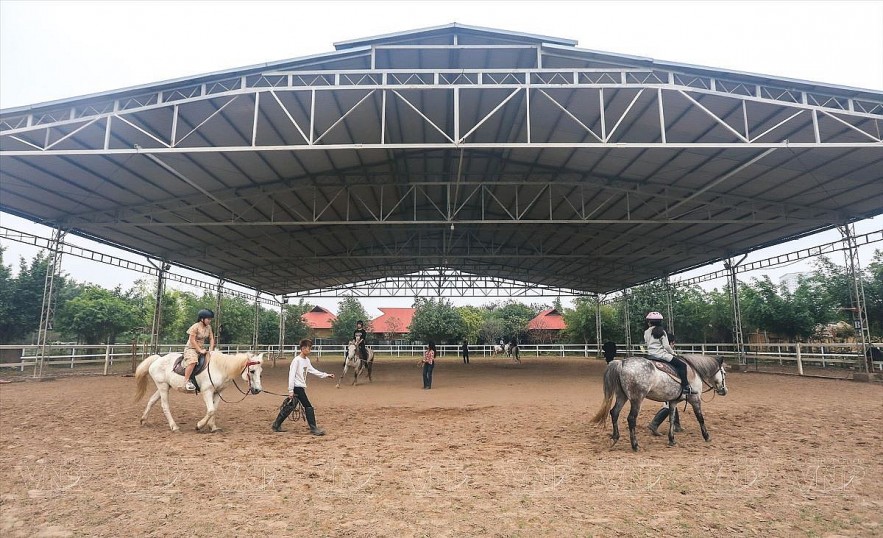 Photo: Vietnam.Vnanet.vn
Currently, Hanoi Horse Riding Club is a very methodical and professional horse-riding school. This place is attracting many horse enthusiasts to participate and practice on a daily basis.
Nguyen Thi Hoa Hop, chairwoman of the Hanoi Horse Riding Club, said that she knew about horseback riding many years ago. In 2011, she and her husband opened a horse riding club both to relax and to serve foreign guests. At first, most of the visitors to the club were foreigners, but after a period of operation, this sport became known to many Vietnamese people.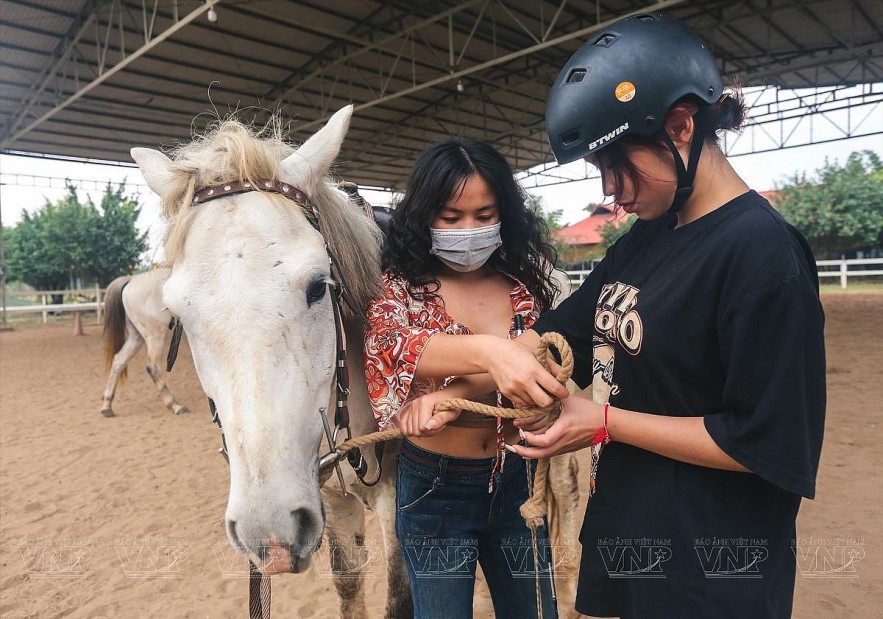 Photo: Vietnam.Vnanet.vn
Hanoi Horse Riding Club is currently offering two types of services, one is horse rental for riding and the other is a meeting place for members who own their own horses. The club currently has about thirty horses of different breeds, most of which are imported from Europe. The food of these horses must also be imported. If these horses eat normal grass or bran for a while, they will die.
To learn how to ride a horse, people have to spend about VND 600,000 (USD 25,306) /per forty-minute session. They will be trained by the trainer on how to feed the horse, brush the horse's coat, and learn about the horse's personality. After that, they will be taught professional and methodical horse riding techniques according to European standards.
Photo: Vietnam.Vnanet.vn
At first, the members often get acquainted with the Kabadin horses because they have solid bodies and are easy to balance. Once familiar with horseback, players will switch to purebred racehorses.
Horse riding is a sport that requires the rider to interact a lot with the animal. Intimacy will help the rider better control the situation. In particular, when there is mutual understanding and trust between the rider and the animal, it is possible to control the horse just by command and the reins.
Contrary to the imagination of many people, horseback riding requires the rider to know how to control the horse to move with precise and flexible movements at his disposal. When running, they must be in sync with the horse, the shape of the arms, the body, and the eyes must all be focused like true European aristocrats.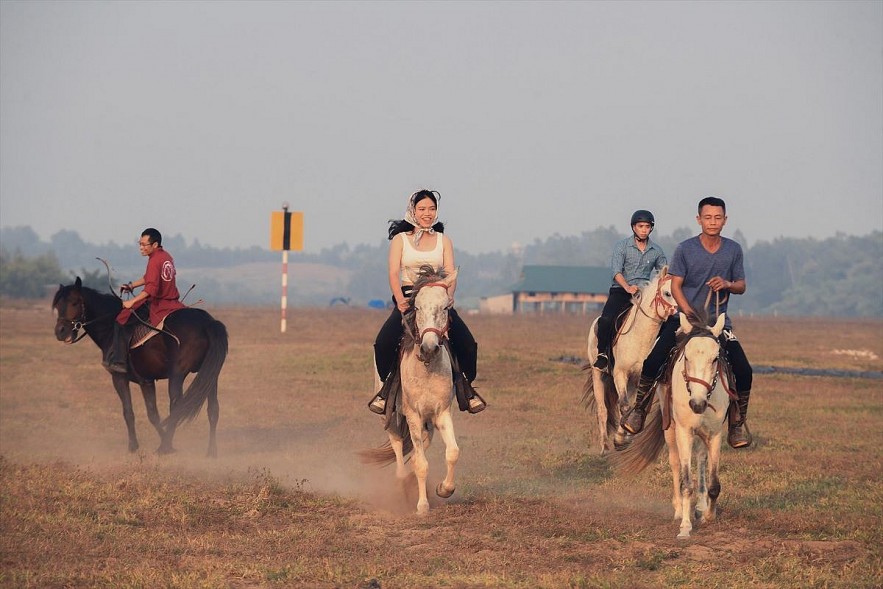 Photo: Vietnam.Vnanet.vn
The ability to learn to ride a horse will depend on each person, some people take one course but some people take up to three courses to know how to ride a horse. The price of each horse riding course is VND 6.000.000 (USD 253,058) /per person.
Hop said that the special feature of this sport is that there are many benefits to the development of children with psychological problems and signs of autism. Riding a horse will deeply improve their confidence, social skills, and sense of self.