Expert: Vietnam-EU Trade Reaches Record High After 3 Years of EVFTA Implementation
Dr. Daniel Müller, ASEAN Regional Director of the German Business Association in Asia-Pacific, said that, despite the restrictions due to the COVID-19 pandemic, Vietnam's trade volume with the European Union (EU) and Germany still increased significantly and reached a record high.
According to Dr. Müller, the implementation of the EVFTA over the past three years has brought about positive results overall. According to data released by the German Federal Statistics Office this August, in 2022, Vietnam's total trade volume with the European Union (EU) reached 64.3 billion EUR, with Germany reaching 18.1 billion EUR. In 2022, Vietnam's trade surplus with the EU was 38.9 billion EUR and with Germany was 11.3 billion EUR.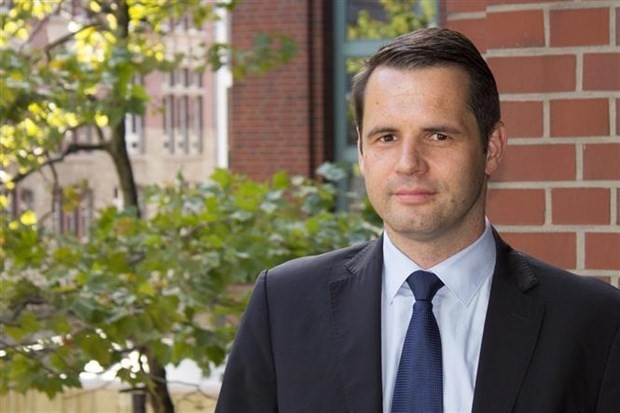 According to Dr. Müller, basically, the EVFTA brings positive results, especially for Vietnam when exports increase markedly, while the EU and Germany also benefit from the import of goods from Vietnam (Photo: VNA).
Among the direct and positive effects of the EVFTA on this increase in trade volumes, Vietnam's overall economic attractiveness - as well as in the reorganization of global supply chains or Special demand goods during the COVID-19 crisis play an important role. Meanwhile, trade in services also increased, bringing a surplus to the EU.
For German companies, the EVFTA is considered an important "plus point" in establishing new economic exchange relations or expanding existing commitments with Vietnam. The companies can further exploit the tariff lift from this Agreement over the next few years.
Regarding access to individual commercial sectors in the Vietnamese market, when the EVFTA came into effect, these access rights were regulated in a more binding and reliable way, said the German expert.
On the other hand, the competitive advantages of Vietnam when joining the EVFTA have also made other ASEAN countries such as Thailand and Indonesia more interested in a similar agreement with the EU.
The implementation of the EVFTA brings many opportunities that companies need to actively seize and exploit more effectively, so it is necessary to conduct information campaigns towards the target groups combined with consulting services for interested Vietnamese companies.
This can be done as through industry associations, said Muller. To make it easier to visualize the necessary processes and potential benefits, big businesses can be listed so that small and medium enterprises can follow.
In addition, the overall export capacity of Vietnamese enterprises should continue to be systematically promoted (Photo: VNA).
To create a driving force to further promote cooperation, the two countries' officials are advised to conduct more extensive exchanges on political, economic and development policies. In principle, the Government of Vietnam needs to continue to fulfill its commitments, above all to improve the legal framework for foreign enterprises, including the protection of intellectual property rights.
Meanwhile, Vietnam and EU need to carefully observe the Supply Chain Act, which has now taken effect from Germany and a similar law coming from the EU, as it will have an impact on the supply chain from Vietnam.
Dr. Müller also highlighted the advantages of bilateral cooperation where the economies and businesses of the two sides can greatly complement each other. For example, the two sides can benefit from the fact that German companies, with their technology and experience, can contribute to the automation and digitization of production processes in Vietnamese companies as well as increase the capacity of productivity in Vietnam. The two sides can also consider jointly building and developing a network of suppliers for the demanding industrial production of German companies in Vietnam.
Similarly, the two sides must work together on developing a well-trained workforce. German businesses can specifically check to see if Vietnamese companies have any interesting advances and solutions that they can apply. Also, German companies should systematically support their partners in Vietnam to help them meet the strict standards of importing into the EU and also to increase their ability for supply chain recovery.
Germany and Vietnam still have many untapped opportunities for cooperation. However, companies need to carefully learn about the characteristics and business cultures of the two sides to avoid unnecessary surprises, even disappointments. Regular exchange and contact between businesses of the two countries can solve this problem, said Muller.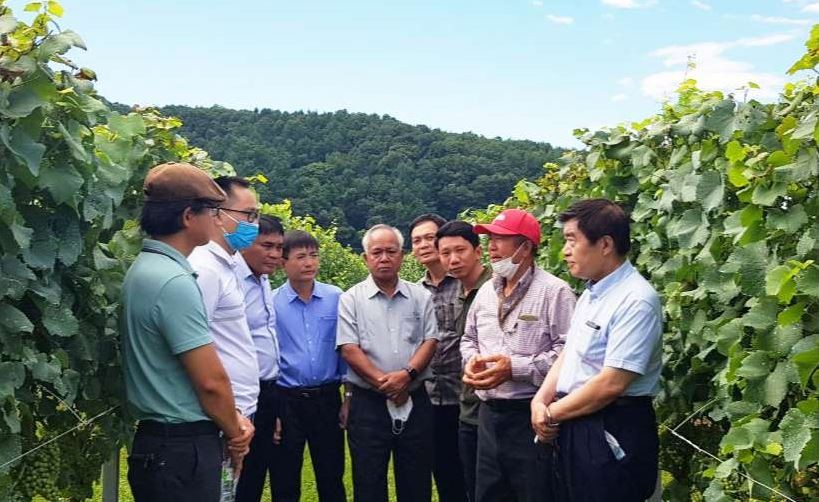 Economy
The 13th National Congress of the Communist Party of Vietnam determined to "build economic diplomacy to serve development, with people, localities, and businesses as the center." To realize the Party's policy, Kom Tum Party's Committee and People's Committee have issued a plan to promote economic diplomacy for sustainable development.
November 29, 2023 | 14:27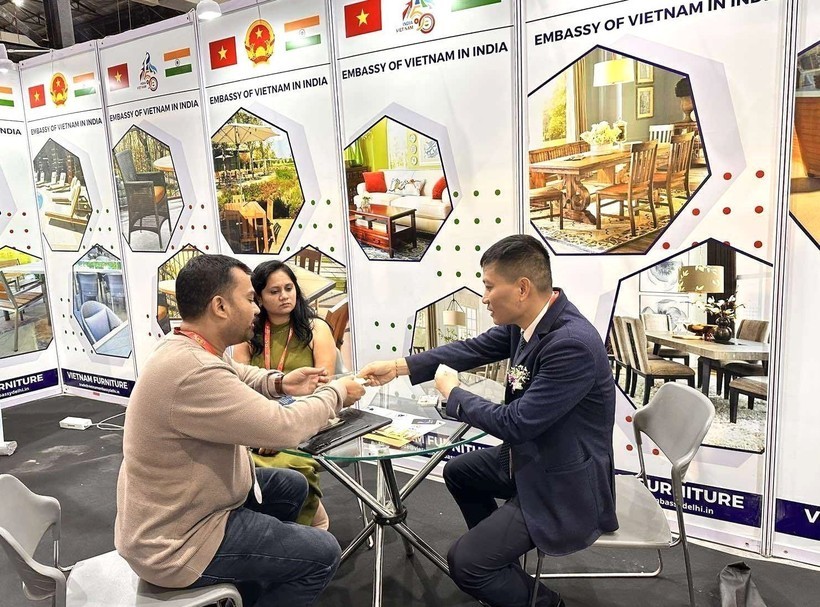 Economy
India is identified as one of the potential markets for Vietnam's wooden furniture and interior exports, with the transaction value of this item growing quite rapidly recently.
November 29, 2023 | 14:05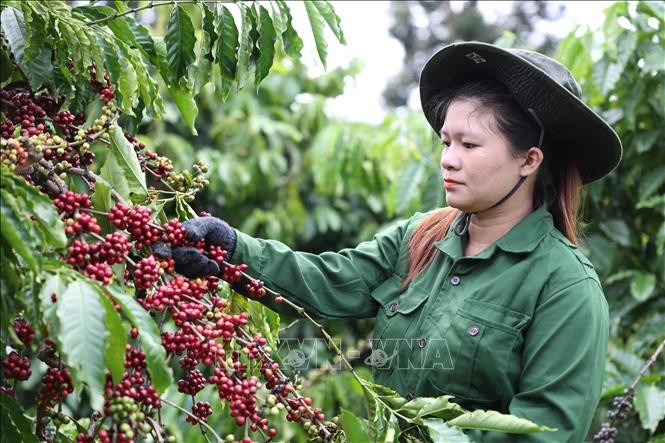 Economy
From January to October 2023, Vietnam's coffee exports to Algeria reached 52,174 tons, with a turnover of US $116 million, an increase of 52% in volume and 67% in value compared to the same period in 2022. It is estimated that by the end of 2023, the turnover could reach US $125 million, an increase of 47% compared to 2022.
November 29, 2023 | 11:13