Explore The Free Destinations In Hue
In Hue, there are interesting traveling spots that are totally free for tourists to take the most beautiful Instagram check-in photos.
Thua Thien - Hue province in general and Hue city, in particular, are favored by nature with diverse terrain. Besides, this land still retains the architectural works from the Nguyen Dynasty to the French colonial period.
Aside from the popular destinations such as the Imperial Citadel of Hue, and the mausoleums of the kings, Hue City also has countless other tourist attractions that are open for free for visitors to visit, take pictures, and explore every corner with their friends and families.
Thien Mu Pagoda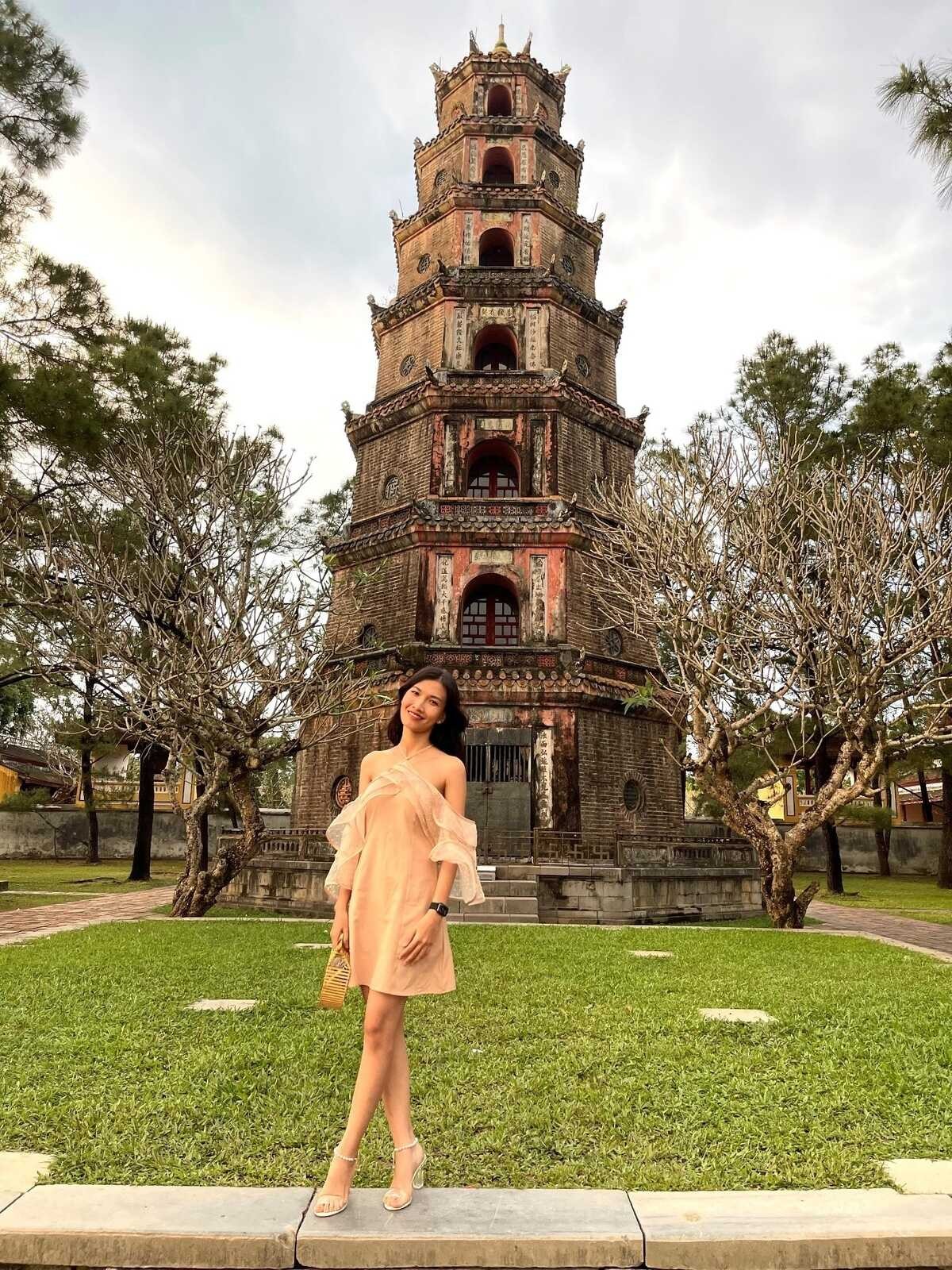 Photo: My Ngoan
Thien Mu Pagoda is an ancient temple located on Ha Khe Hill, right by the Perfume River. It is about 5 km west of the city center. Lord Nguyen Hoang built this temple in 1601.
To get to Thien Mu Pagoda, visitors can travel by motorbike or car. After the tour, people are advised to try out the ginger tofu dish sold around the temple for VND 10.000 (US$0.43)/ glass.
Visitors can also enjoy other activities here such as boat excursions or SUP rowing. Excursions by boat will cost about VND50,000-100,000 (US$2.13 – US$4.25)/person while renting a SUP boat ranges from VND50,000-80,000 (US$2.13 – US$3.40) for 30 minutes.
Quoc Hoc - Hue High School For The Gifted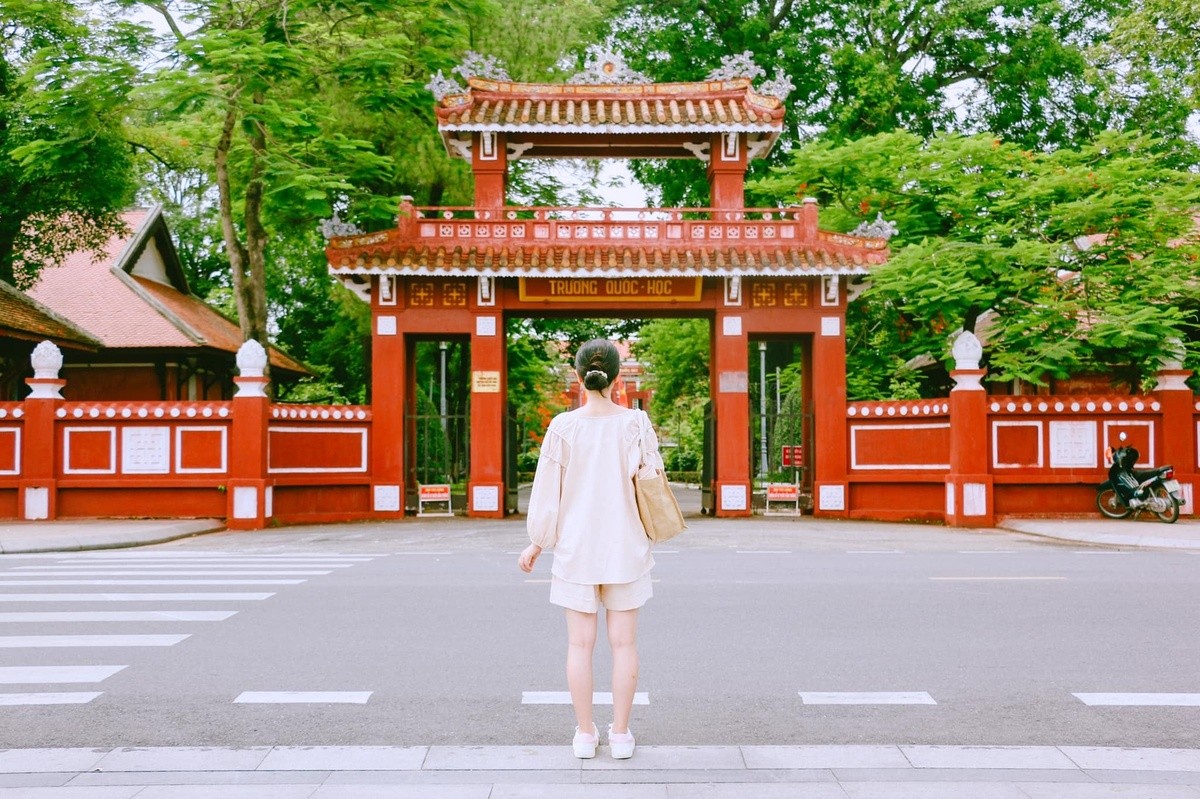 Photo: Trang Con
Quoc Hoc Hue is a famous school in Hue City that is still retaining teaching activities.
The school's architecture is inspired by the French style of the early 20th century. The school buildings have wide eaves and glass windows. The first impression of many tourists when visiting is the dark red paint that is popular in Asian countries. Inside the school, there are many green trees planted for a fresh atmosphere.
When visiting Quoc Hoc Hue, visitors need to note a few things. The school is still active, so it is only open in the afternoons on weekdays, and open all day on Sundays. Visitors are also required to dress politely in accordance with the pedagogical environment.
Ho Thuy Tien Park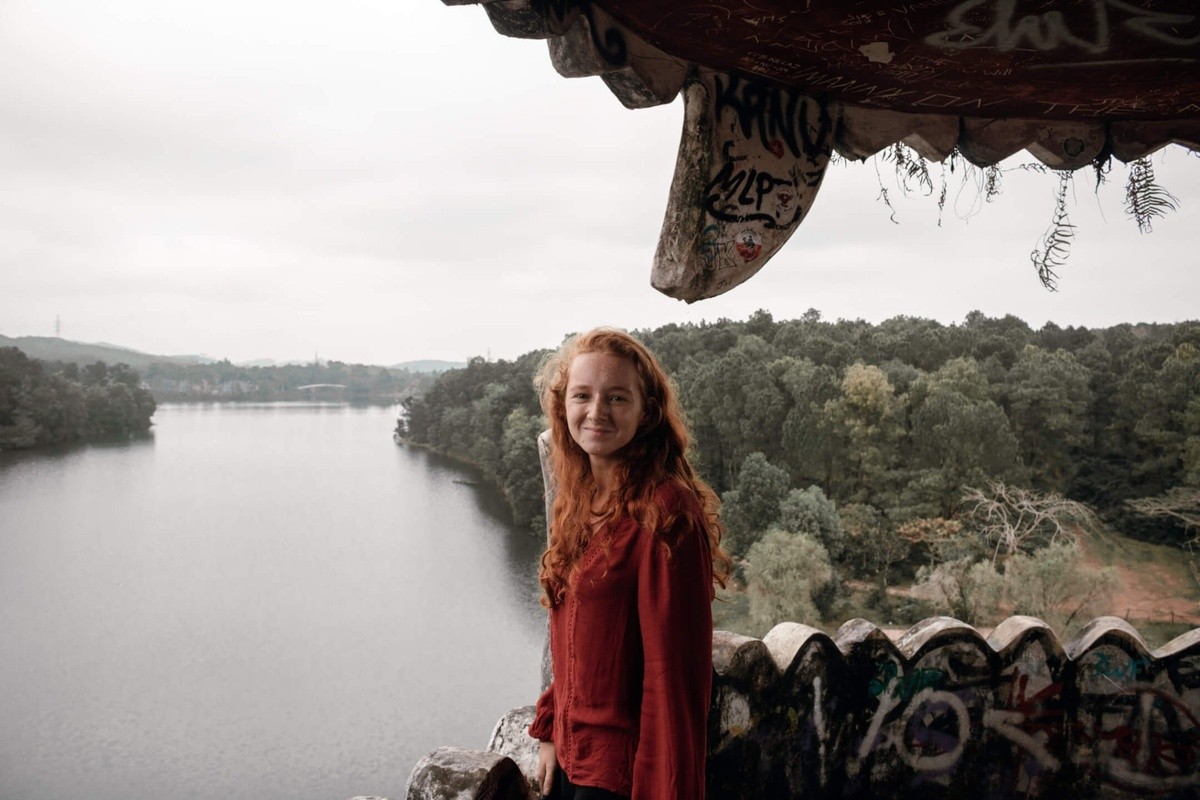 Photo: acouplescalling
Ho Thuy Tien Park is located on Thien An Hill, Huong Thuy town, about 10 km from the center. The work was built in 2000, when the park was completed, there were many areas such as an aquarium and water music area.
Due to bad business performance, the park had to close. By 2016, the Huffington Post (USA) had an article about this place. Since then, the park has been known to more tourists, especially foreign travelers, adventurers, and photographers.
Currently, the park has been restored to become a community attraction. When coming here, visitors should bring mosquito spray. Because there are many areas that have not been repaired, they should also be careful when walking on the premises. Do not forget to bring water and food since there are grocery stores here.
Thuy Xuan incense village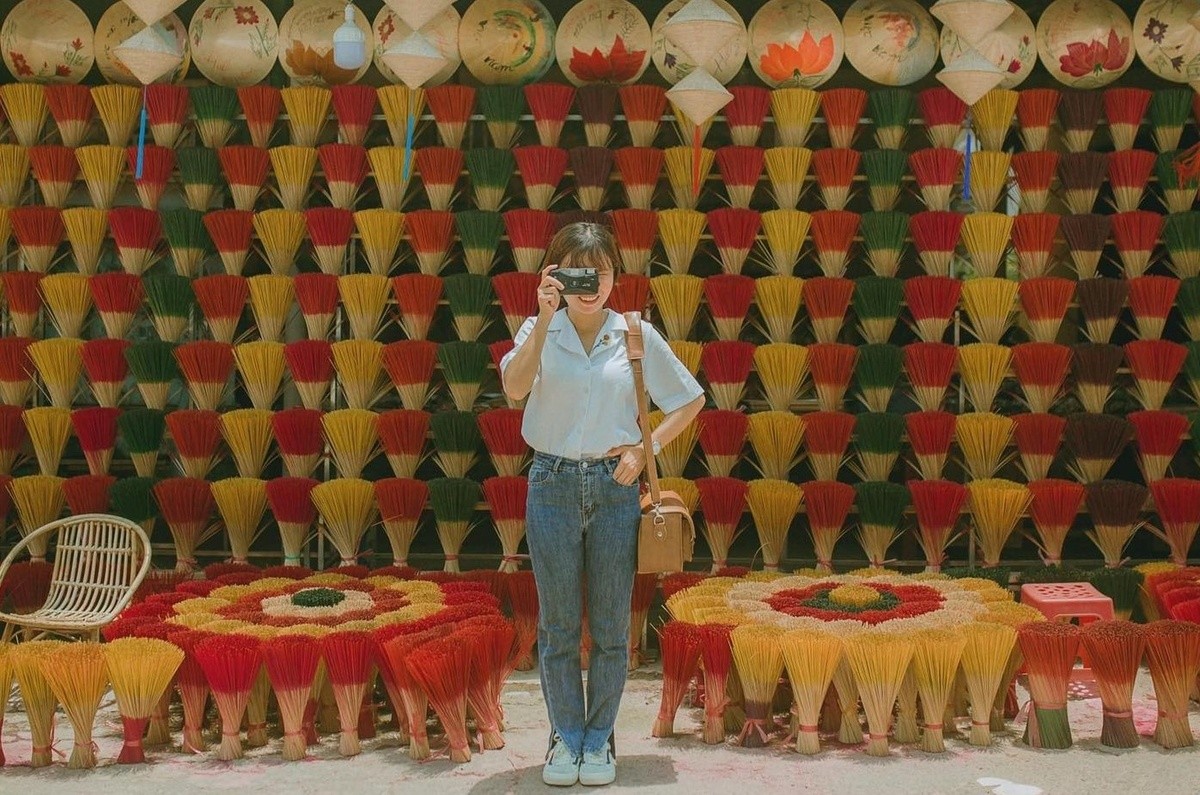 Photo: Nhu Nhu Y
Referring to Hue City, visitors should not ignore the traditional craft villages of incense and agarwood buds. Thuy Xuan incense village is the most famous incense craft village among them.
The craft village is located on Huyen Tran Cong Chua Street, near the Tu Duc mausoleum, about 7 km from the center. According to the introduction of the artisans, Phu Xuan incense village has been around for more than 700 years.
In the past, the village often provided incense to the court and mandarins. Today, visitors can also directly buy incense and incense buds at Thuy Xuan village.
Truong Tien Bridge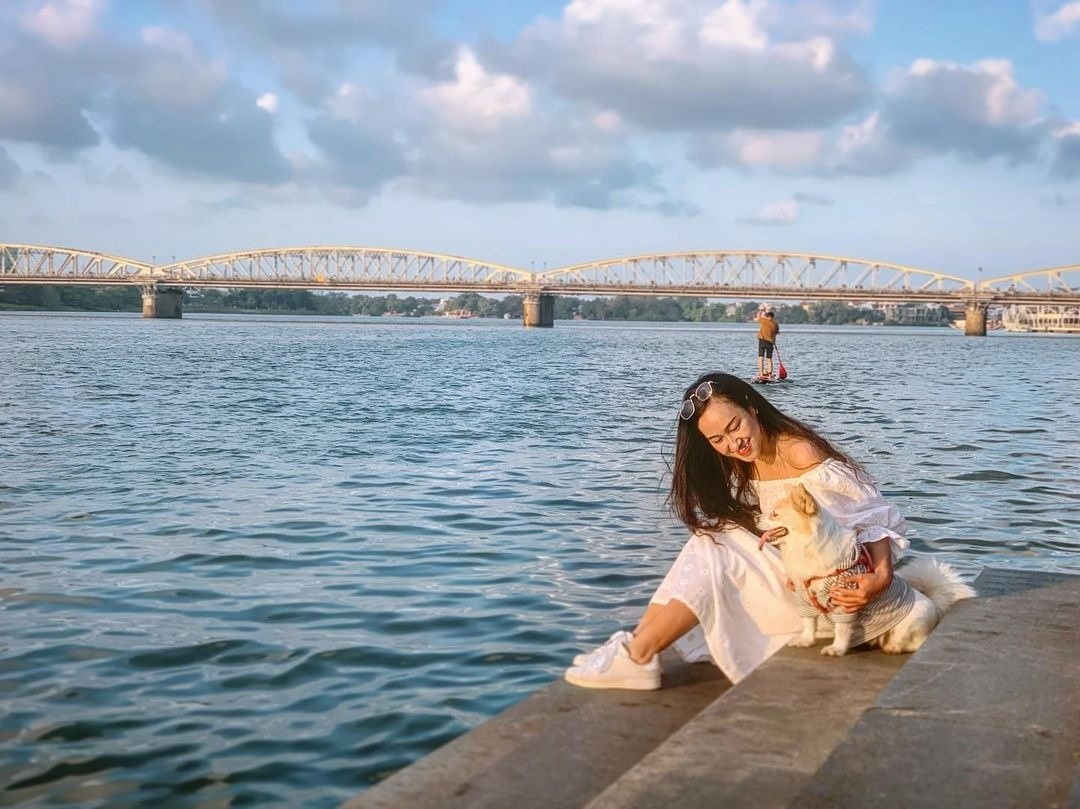 Photo: Thuy Trang
Truong Tien Bridge is one of the two main bridges in Hue City. The bridge consists of 6 spans in the shape of a comb, designed in Gothic architecture. The ideal time to take pictures at the bridge is from May to July every year.
Truong Tien Bridge has different beauties according to each time of day. In the morning, the bridge has a poetic and classic look, and in the evening, it is illuminated by a multi-colored LED system.