Vietnamese Tiktoker Embarks on 3-Year Long Roadtrip through China
Kieu Phung, a 25-year-old Vietnamese travel blogger, has spent 3 years traveling and exploring China by car. Her trip inspired many young people on social media.
After three years of living in China, Kieu Phung has conducted many trips to different regions. Some of her long trips can last up to two months, during which she and her friends take turns driving.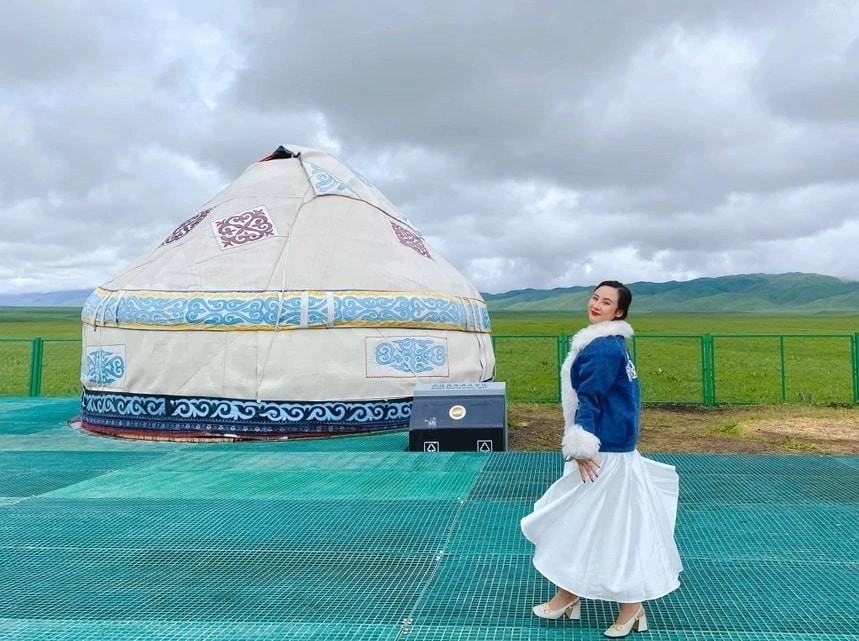 Kieu Phung on her trip to Nalati grassland, Xinjiang. Photo: Kieu Phung
25-year-old Kieu Phung, who was born in Phu Tho, Vietnam, has been living in Guangzhou, China. She is currently working as a freelancer and a travel blogger that often posts videos of her experience in China on her social sites. With that, she has gained more than 200.000 followers on TikTok.
She started her journey to discover this country by car about three years ago. At that time, the Covid-19 pandemic began to break out, and young people had more free time. They were inspired to go out and travel to discover themselves.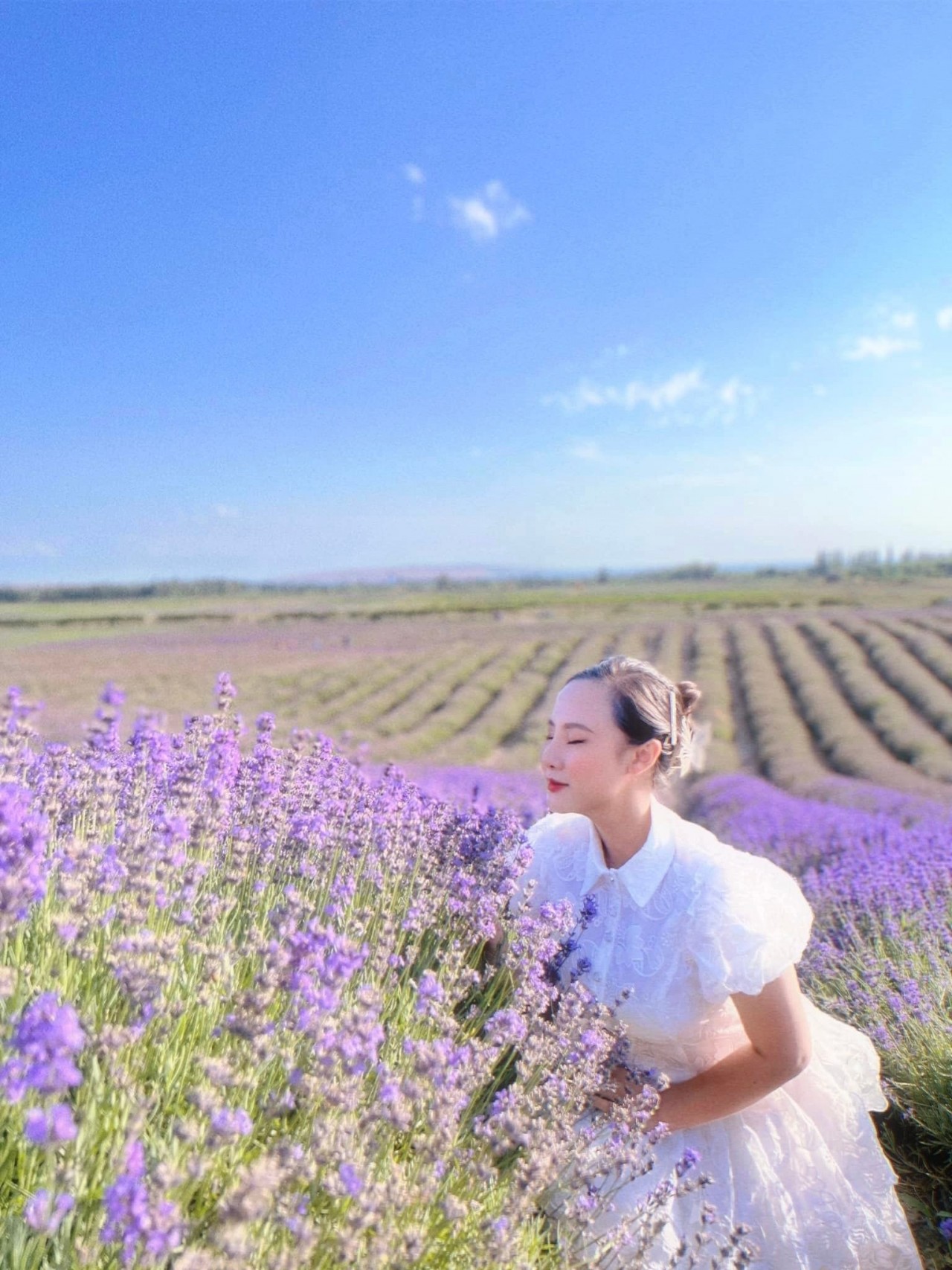 Photo: Kieu Phung
With her two friends, Kieu Phung has been to many places in China, from the big cities such as Shanghai, Beijing, Chengdu, etc, to the mountainous areas like Tibet or Xinjiang.
Each trip usually takes from 1,5 to 2 months, while shorter trips last about one week.
"My 3 years of traveling are also 3 years of the Covid-19 pandemic, but it was lucky that the places we went to were not affected by the virus, so we did not have to stay in quarantine."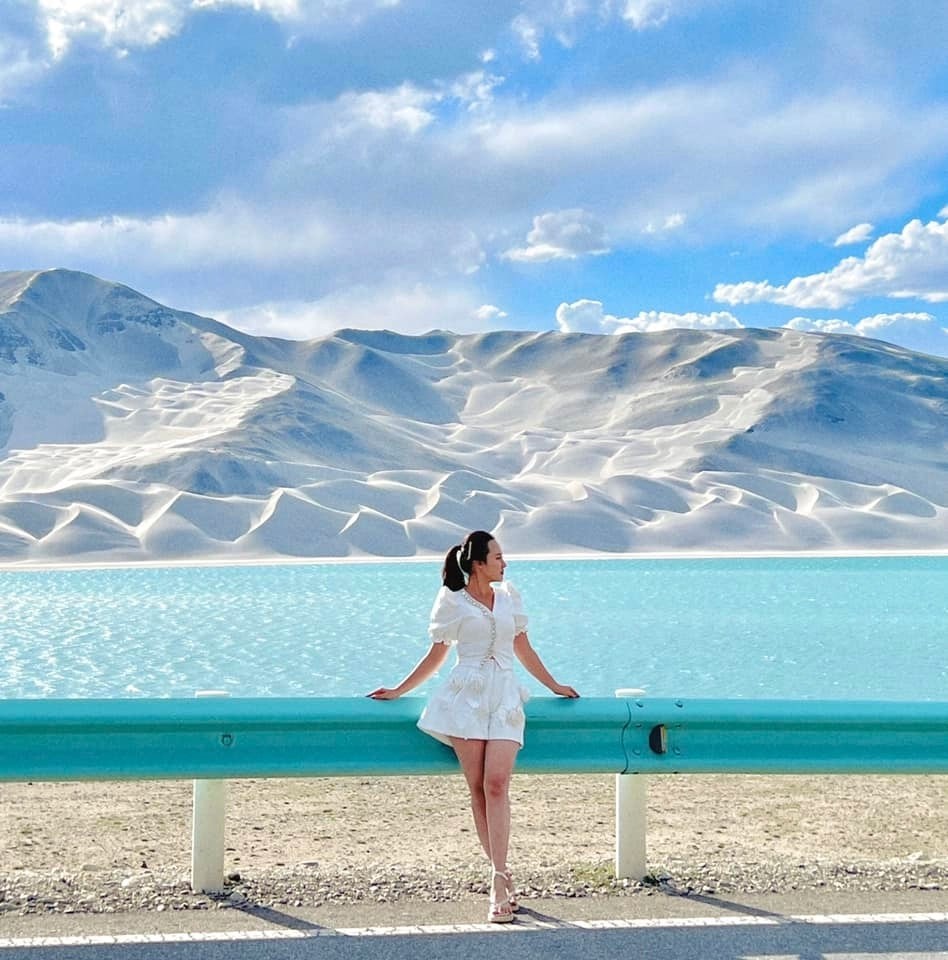 Photo: Kieu Phung
"By discovering China, I have a chance to expand my knowledge about people living around this country and its beautiful cultures. I also learned more about their folks and traditional cultures."
Talking about scenery beauty in China, Kieu said many spots were utterly beautiful and mesmerizing. Everything you want to see can be found in this country. The vast deserts, alluring meadows or snow mountains, and bustling cities.
Kieu Phung said the most special thing during her journeys was to meet many people and explore the most infamous destinations that she had never seen before, which felt like discovering a new land.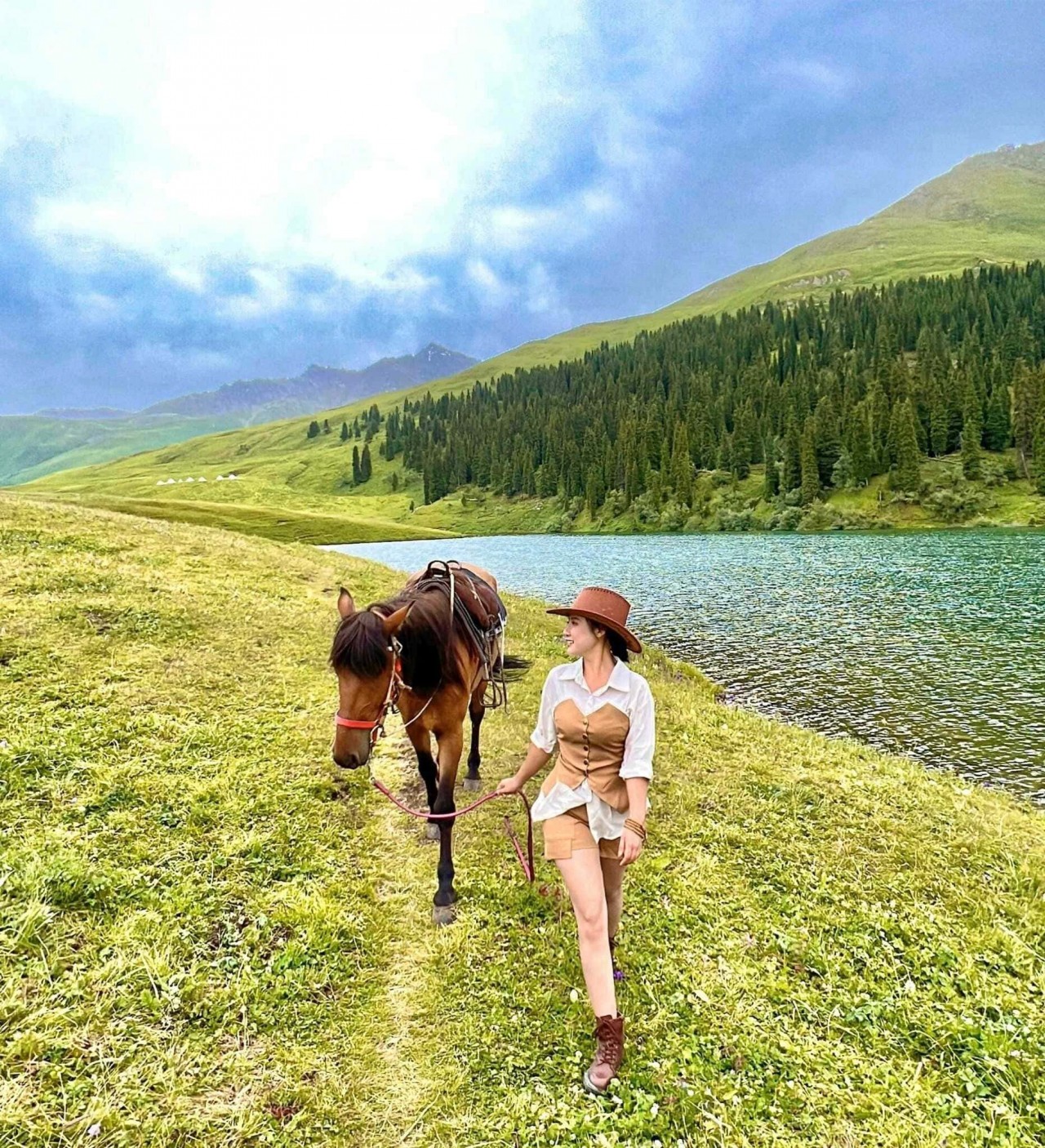 Photo: Kieu Phung
Kieu also said it was fortunate for her and her friends that they had a car to move around and reach the most difficult places, where you will not be able to there without using private vehicles such as the remote countryside. Besides, it is much easier and safer to travel by private car, according to the young traveler.
Her most memorable trips were when the car tires broke down. One time her group ran out of food while there were no cellphone signals. During these times, they had to manage to fix the car themselves or waited a long time until someone came along to help.
Photo: Kieu Phung
It cost Kieu Phung a large amount of money just to travel around China for 3 years. Each trip for one month could cost up to VND100 million – VND200 million (USD 4,300 - 8,600). Kieu said the money that she spent for her journey of a lifetime was nearly USD 43,500, but it was worth her passion.
Kieu Phung hoped that she could continue her trip to the rest of China, and travel to other countries worldwide.