Exploring the Pink Grasslands of Hai Duong
Pink muhly grass has an appearance similar to reeds with a foxtail form, but the cotton has a subtle pink tint, blossoming around November and December, creating beautiful and poetic scenery.
During the blooming season, the pink grassland on Sy dike (Chi Minh commune, Tu Ky district, Hai Duong province) quickly became an attractive check-in spot, drawing many people to visit and take photos.
According to many locals, no one knows when pink grass first appeared here. All they know is that it grew from a few small clusters of grass growing haphazardly in a corner of the dike. Now, it becomes an extensive grassland approximately one kilometer long and flowers brilliantly.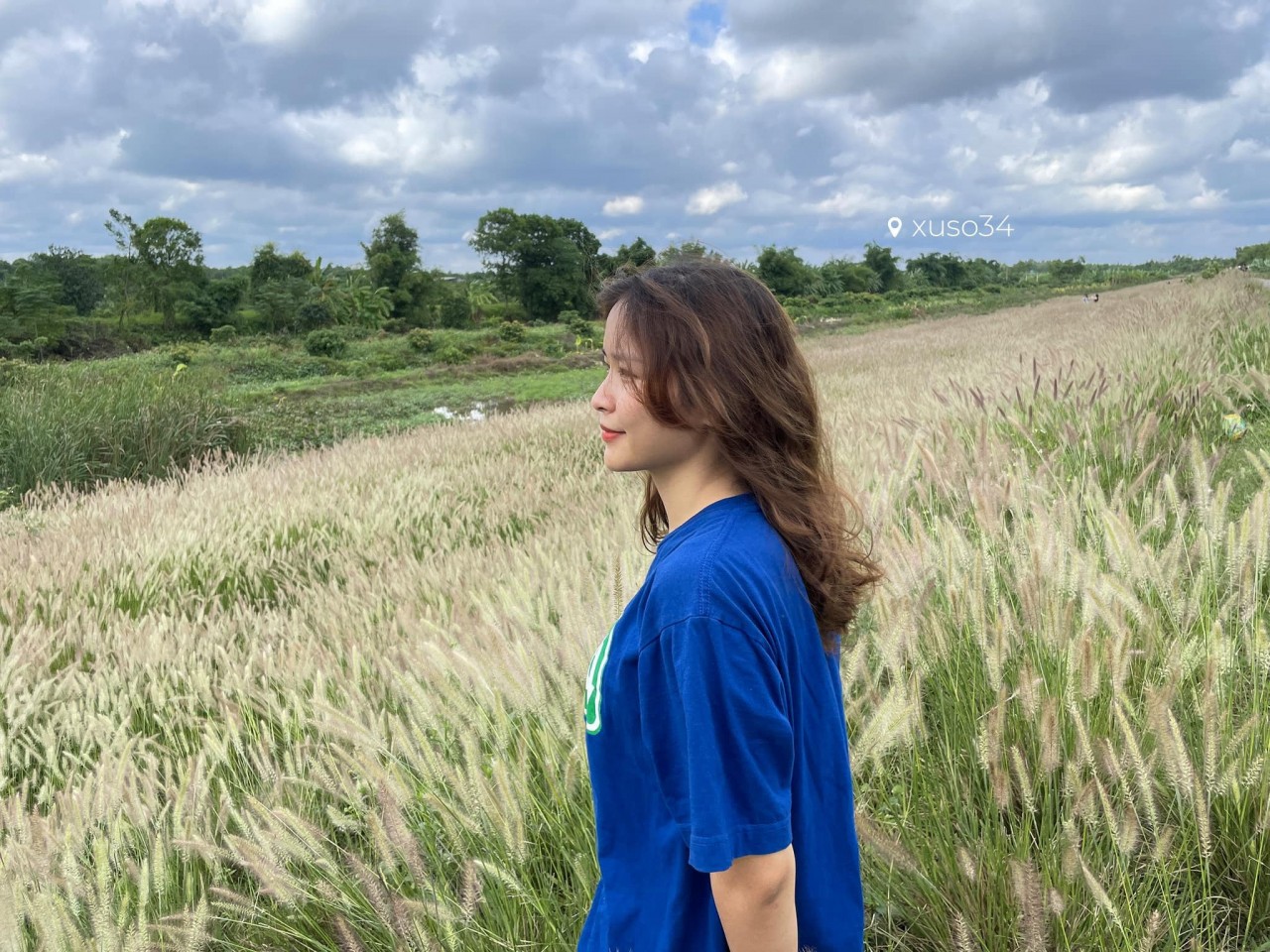 Photo: Trinh Lien/ Facebook
This type of grass is only found on Sy dike and nowhere else along the Thai Binh river's dike system. Pink grass blooms only once a year between November and December.
Pink grass is similar to reed grass, but it has bigger flowers with a fox tail shape and a light pink tint. As a result, locals call this plant pink grass or foxtail grass.
Hoai (29, in Hai Duong) had the opportunity to visit the pink grassland at the end of November. The female traveler complimented the dyke's romantic beauty during the pink grass season.
"Because the grassland is large, you should go around to choose the right location to take pictures and have the most impressive check-in photos," Hoai said.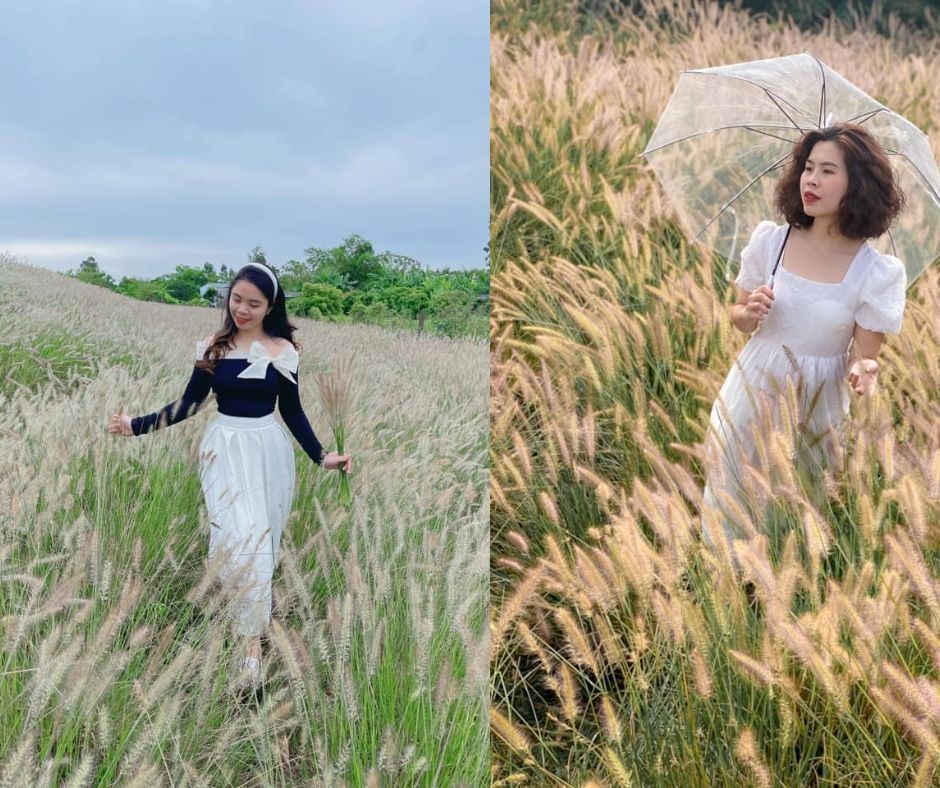 Photo: Pham Hien, Ha Khanh/ Facebook
The ideal time to take pictures in the pink grass is in the morning or the afternoon when the sunshine is not too harsh. The sun crept through each blade of grass, mixed with the leaves' green and the flowers' pink, creating a poetic and romantic scene.
Visitors who have visited the pink grassland recommend that you should choose appropriate clothes, which are long pants or long-sleeved shirts to avoid itching and scratching the skin when taking photos here.
Tourists can ride motorbikes along the road of the Thai Binh river dike from Hai Duong Province to the pink grass region. The trip takes approximately 30 minutes.
Tu Ky district is also well-known for its numerous beautiful and historical landmarks.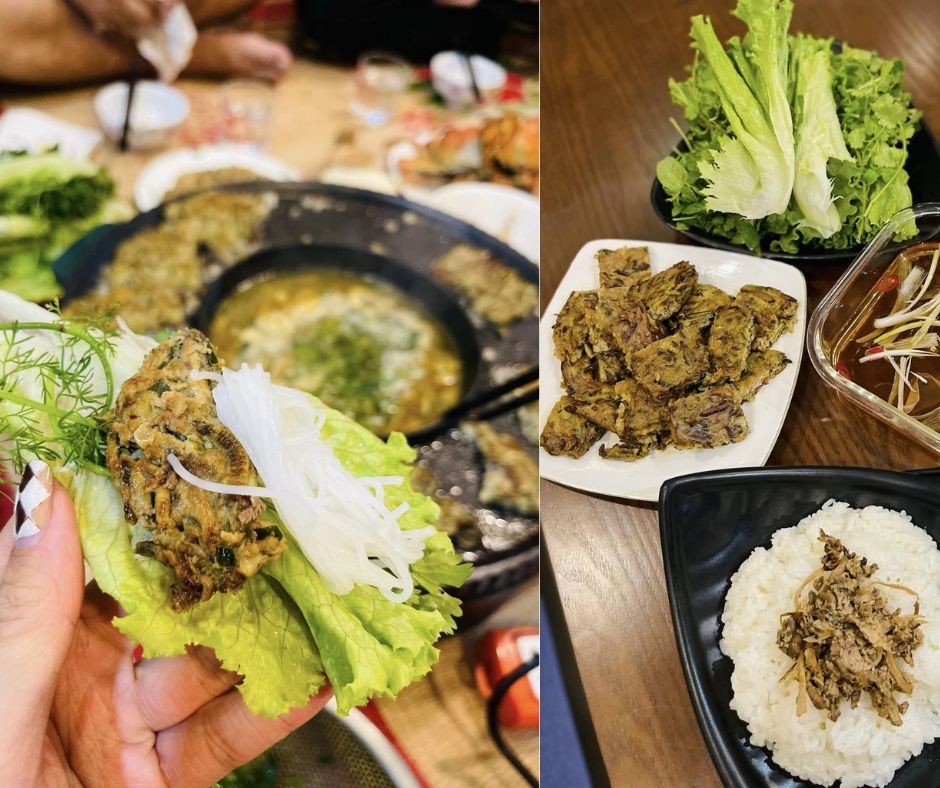 Sandworm Omelet (Photo: Trinh Hang/ Facebook)
Coming here in the last days of the year, in addition to checking-in pink grass, tourists can visit many famous scenic spots and historical sites such as Co Dong Duong Pagoda, Khanh Linh Pagoda, and Pham Temple. Besides, visitors can visit An Thanh commune to learn about traditional mat weaving and enjoy local specialties such as sandworm omelet, banh gai, banh da, etc.
Top 3 Gorgeous Grasslands in Vietnam

Vietnam has many verdant grasslands that possess a poetic and charming beauty. These destinations are being increasingly sought after by tourists.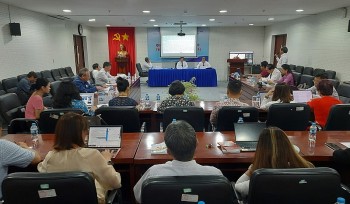 Friendship
The Vietnam - India Friendship Association's Ho Chi Minh City branch, the Ho Chi Minh City Union of Friendship Organizations (HUFO) and the Southern Institute of Social Sciences on March 21 held a scientific seminar themed "Vietnam - India relationship: tradition and present".