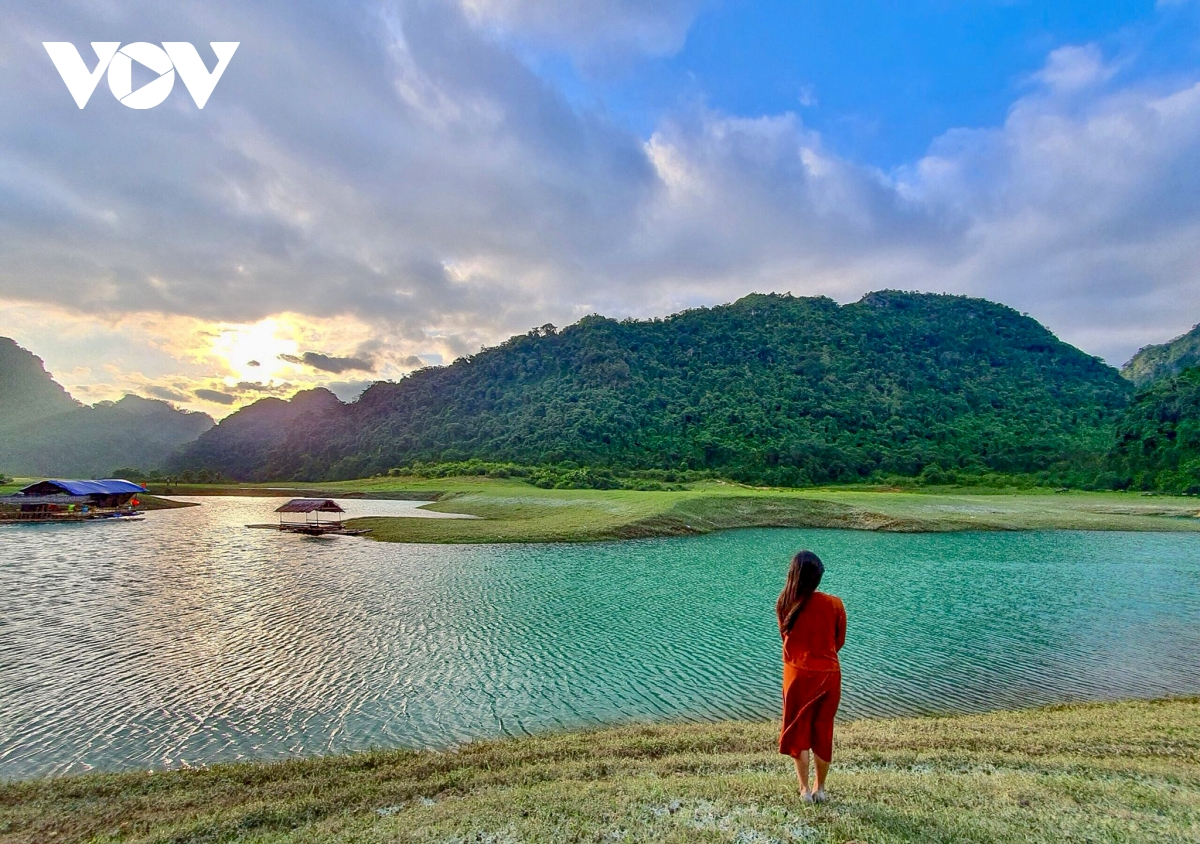 Photo: VOV
Huu Lien commune has been recognized as a community tourism site by the People's Committee of Lang Son province. Apart from the diverse landscapes like special-use forests, lakes, waterfalls, caves, karst mountain, Huu Lien possesses long-lasting historical and cultural values, VOV reported.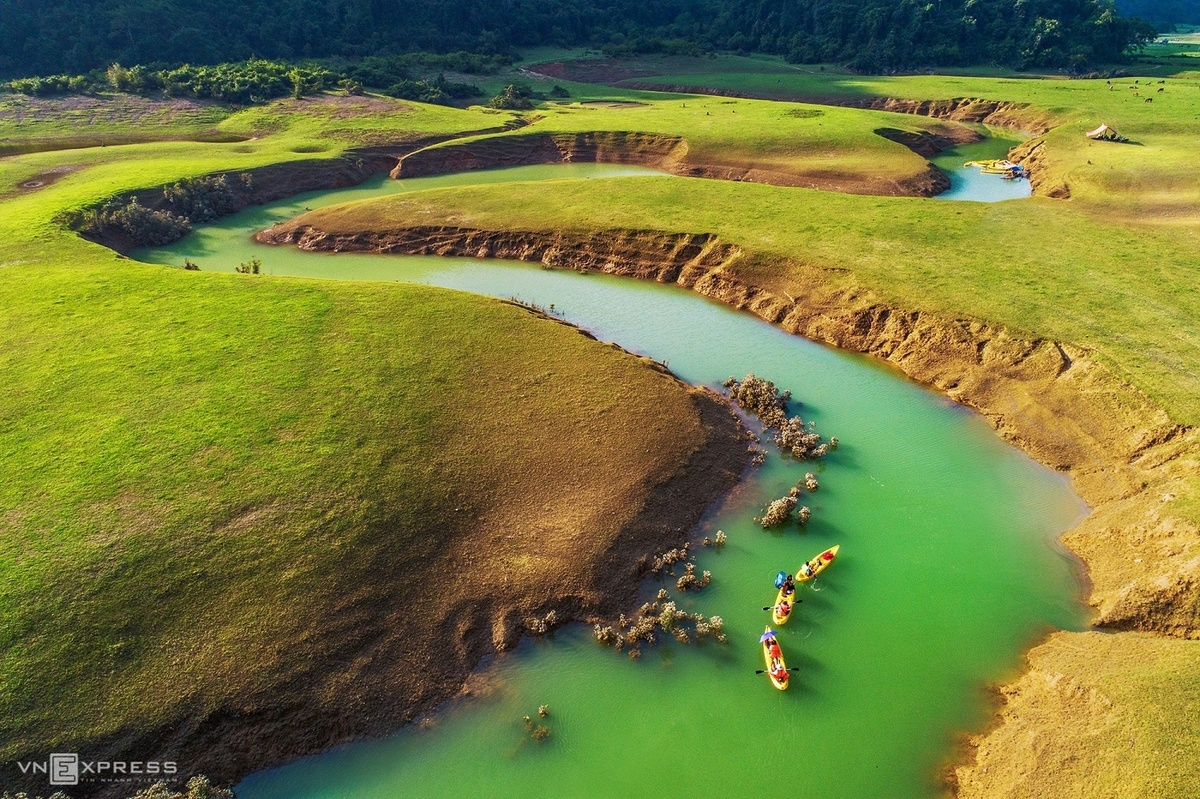 Photo: VNExpress
Dong Lam meadow is one of the most famous tourist attractions of Huu Lien commune. The meadow is surrounded by majestic mountain ranges and meandering streams. Coming here, tourists can get rid of all troubles of life to mingle with the beautiful nature.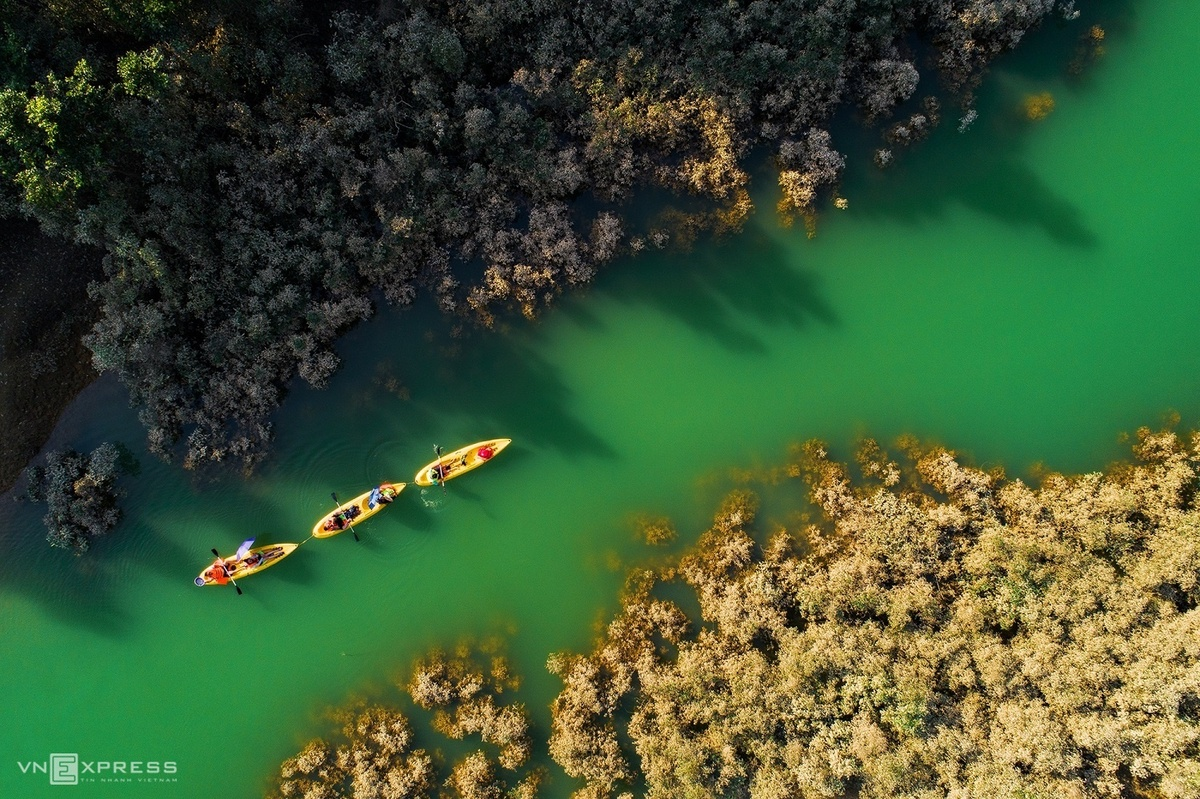 Photo: VNExpress
In the rainy season, streams in Dong Lam meadow is full of water with sapphire hues forming a picturesque scenery.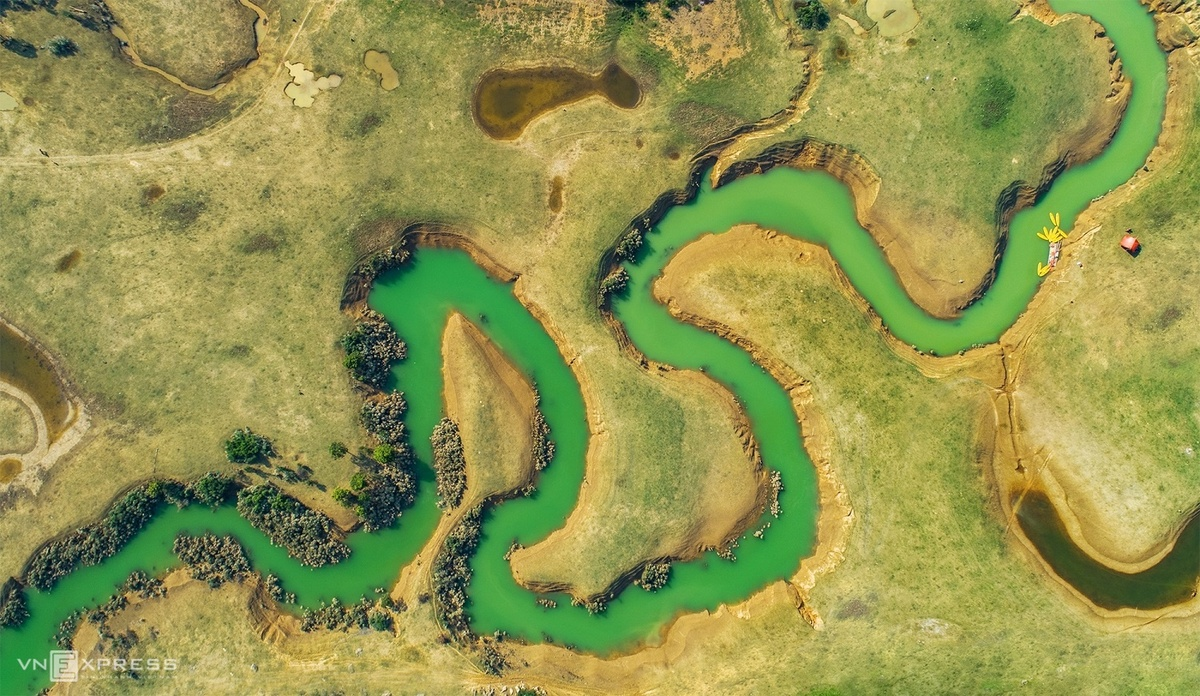 Photo: VNExpress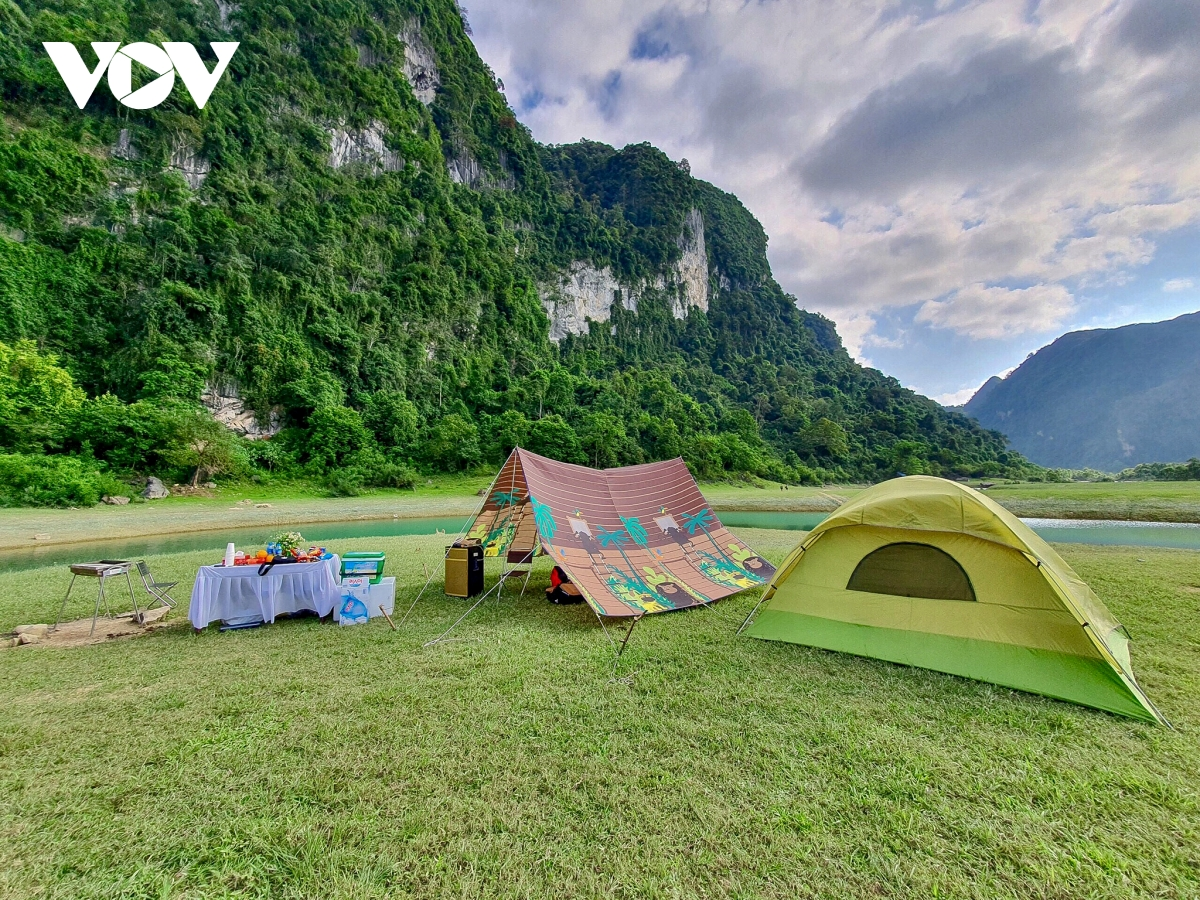 Photo: VOV
There is nothing more perfect than camping next to the jade streams, enjoying BBQ parties and relishing the fresh air.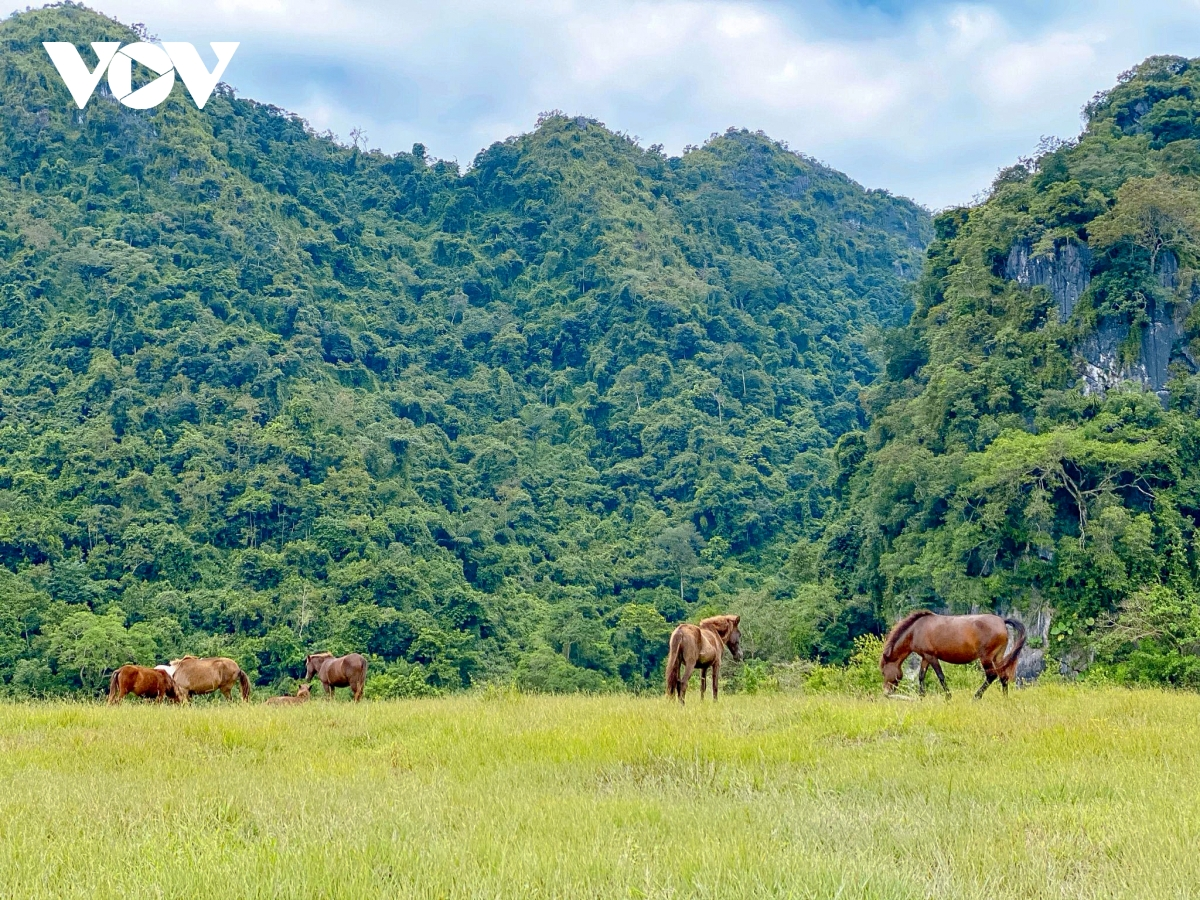 Photo: VOV
Adding to the nomadic beauty of Dong Lam meadow are horses freely grazing. Tourists can take photos with these horses or rent a horse carriage to explore further the land. To protect the ecosystem of Dong Lam, the authorities do not allow vehicles to park here; hence, visitors need to place vehicles at a parking lot outside and walk for 1 kilometer.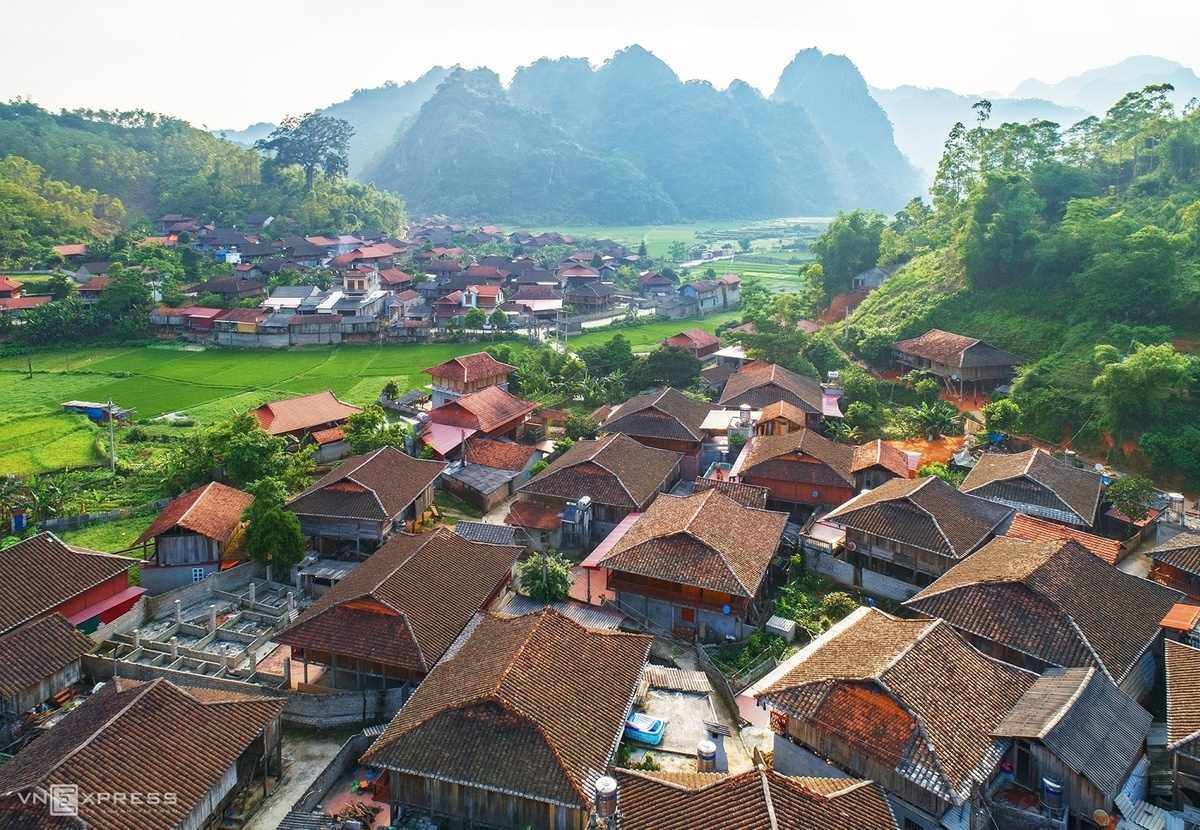 Photo: VNExpress
Huu Lien Commune covers a total area of over 6,000 hectares and a population of more than 3,000 people, including the Tay, Nung, Yao, and H'mong ethnic minorities.
The commune offers interesting ecotourism options in villages like Lang Ben, Lang Coc, and La Ba. The most preferred kind of accommodation here is the homestay with the price of VND100,000 (US$4.3) a person per night. Tourists will also have the chance to experience herbal baths and watch traditional dancing performances.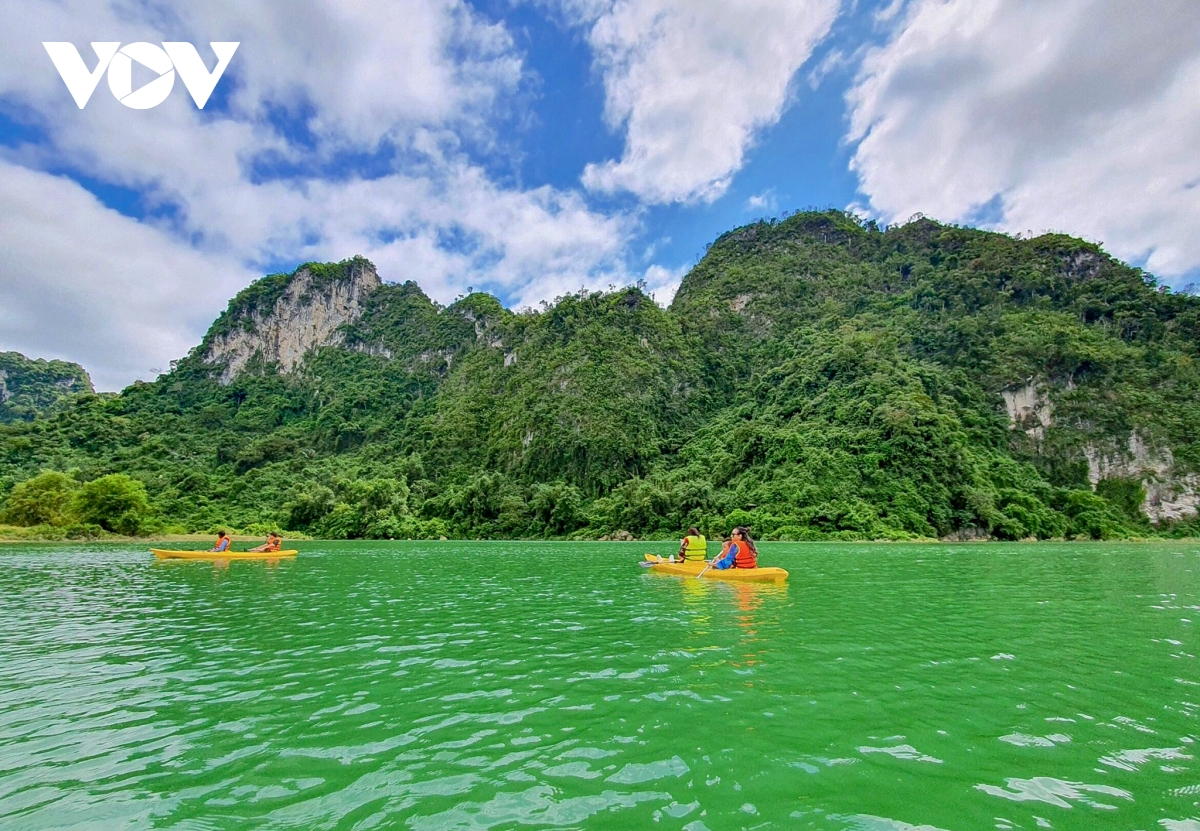 Photo: VOV
Not far from the Dong Lam meadow is Nong Dung Lake where travelers can kayak. Floating on cool blue water and admiring imposing greenery-covered mountains will surely help tourists escape from the daily hustle.
Besides Dong Lam meadow and Nong Dung Lake, there is a series of other tourist attractions in Huu Lien notably Khe Dau waterfall, Xoong Pong cave or the buckwheat flower gardens. Huu Lien also preserves intangible heritages like Pa Xoan singing, Nha To singing or Go Chua festival.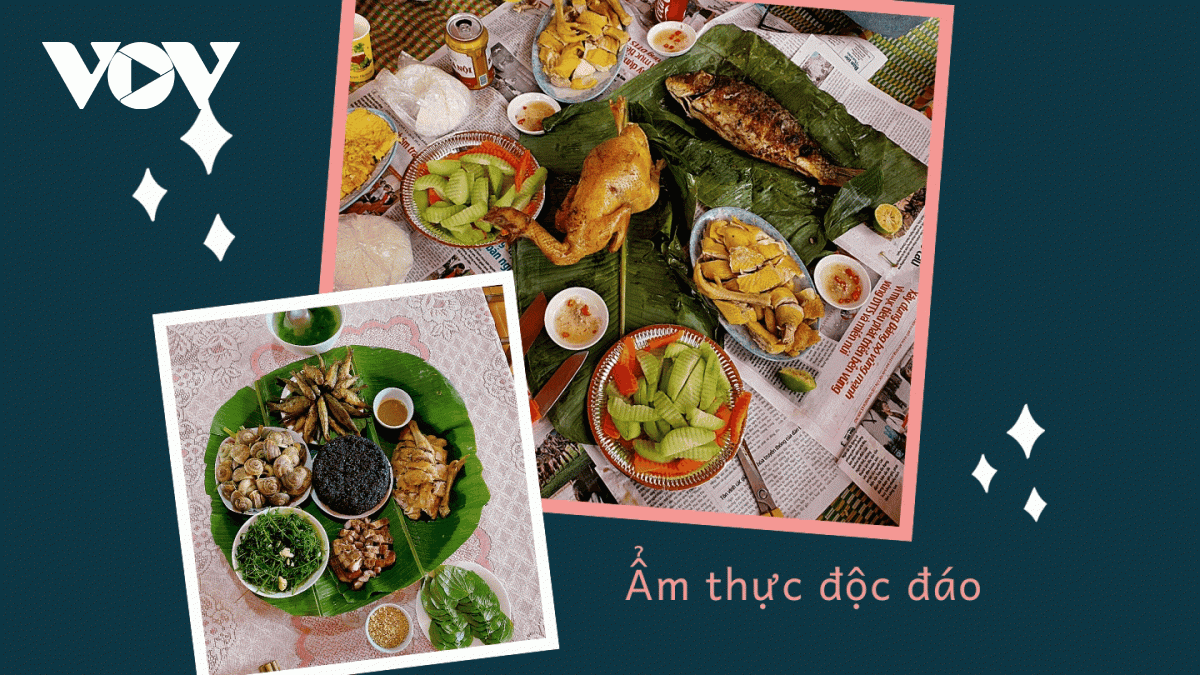 Photo: VOV
Once having done with the exploration, don't miss out on the opportunity to savor local specialties such as roasted duck, grilled fish, roasted stone crabs, and boiled snails.
Malie Nguyen