Exploring Vietnam's Miniature Sahara Desert
Hoa Thang is a famous tourist destination in Binh Thuan, consisting of many beautiful sand dunes. It is considered to be Vietnam's largest desert.
Hoa Thang lies about 50km to the north of Phan Thiet city. The sand dunes runs along Hon Rom beach and provincial road 728B - one of the most beautiful roads in Vietnam's central region. Under the central region's brilliant sunlight, Hoa Thang attracts tourists with its sparkling and somewhat mysterious beauty. The wind creates curves on the sand, leaves visitors in imagination. The curves change constantly, as a result, local people call Hoa Thang "the flying sand dune."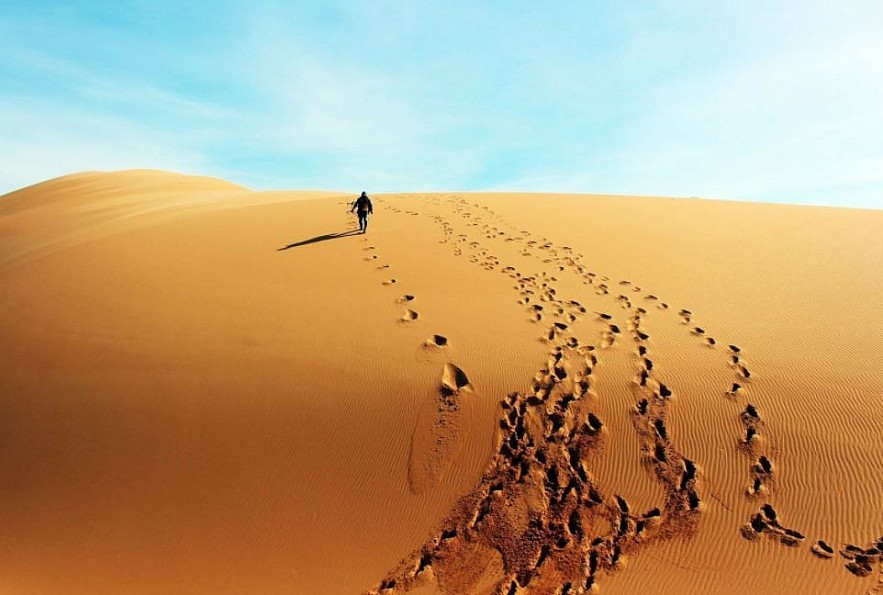 Conquering the sand dune. (Photo: Bao Phap Luat)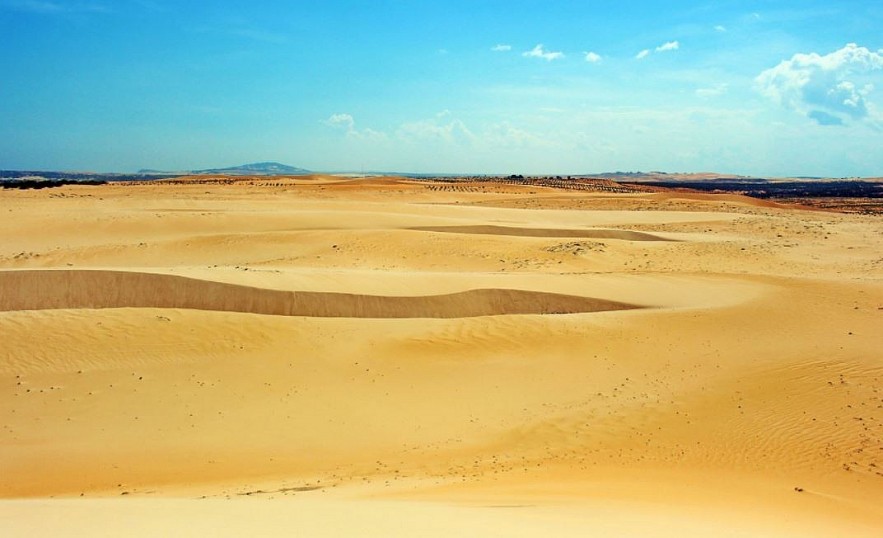 Creative curves left by the wind. (Photo: Bao Phap Luat)
Sand dunes are loved by photographers because they have lines and blocks of enchanting shapes. Dunes in Hoa Thang are not as high as those in Mui Ne impress, but their unusual shapes and curves visitors.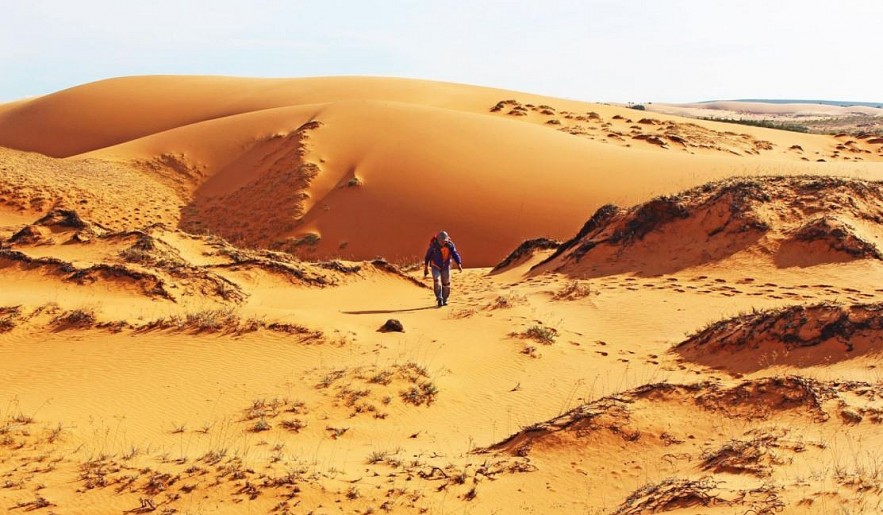 (Photo: Bao Phap Luat)
Trinh Nu dune stands out among sand dunes in Hoa Thang. Its unique white color makes the dune the best choice of artists and photographers in Vietnam. Trinh Nu means virgin, which represents the dune's soft and pure beauty. In the middle of the dune lies two big lake, contributing to Trinh Nu's poetic beauty. The big lake, 4km length and 400m wideth, is divided into two parts, the thin and long Bau Ong (Grandpa lake) and the wide Bau Ba (Grandma lake). When coming to Hoa Thang, visitors can take part in team-building activities such as tug-of-war, fishing, and sand-boarding.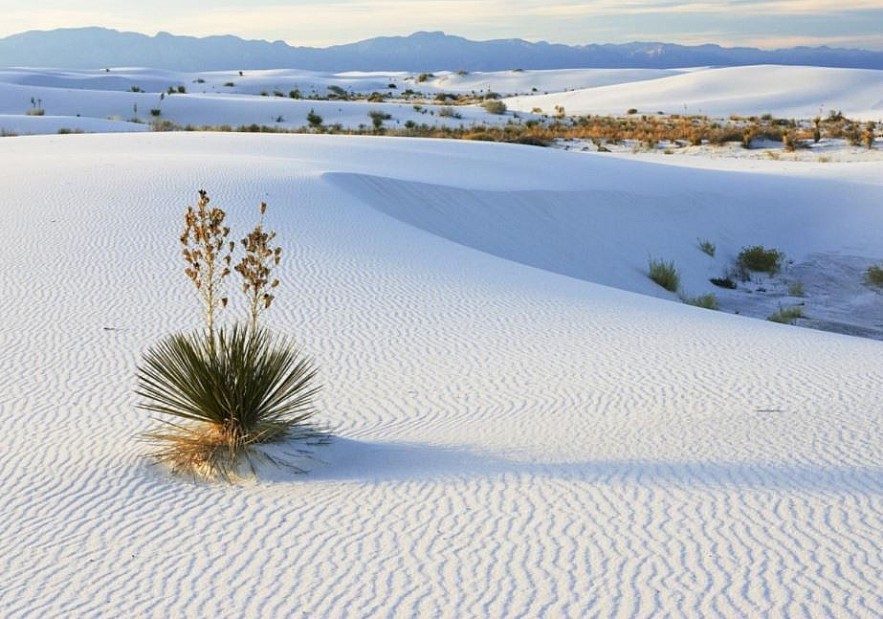 Trinh Nu sand dune (Photo: Bao Phap Luat)
Unique shapes created by sand and wind on Trinh Nu sand dune. (Photo: Bao Phap Luat)
Trinh Nu's landscape is a beautiful combination between the soft winding sand dunes shining in the sun and the deep blue lake. The contrast between sand and water, aridity and cool currents grants the dune a magical and unique look.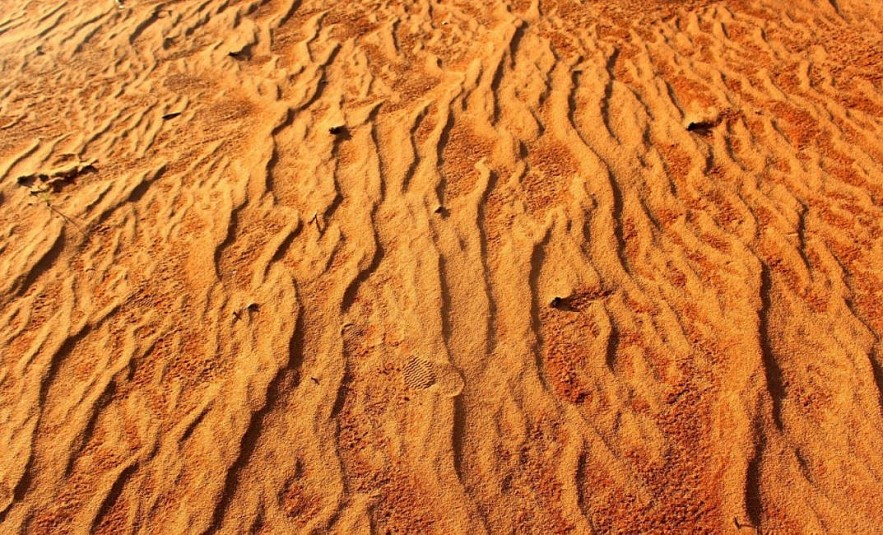 (Photo: Bao Phap Luat)
Crossing the blue lakes in Trinh Nu, visitors encounter the most beautiful part of Hoa Thang, where big sand hills lie next to others. The big and high dunes are real challenges for those who love to conquer Hoa Thang in hot weather. Hoa Thang is close to the beautiful beach of Hon Rom, which is blue all year round. The sand and the beach together create a feeling of both gentleness and adventure, making this place a must-visit location in Binh Thuan.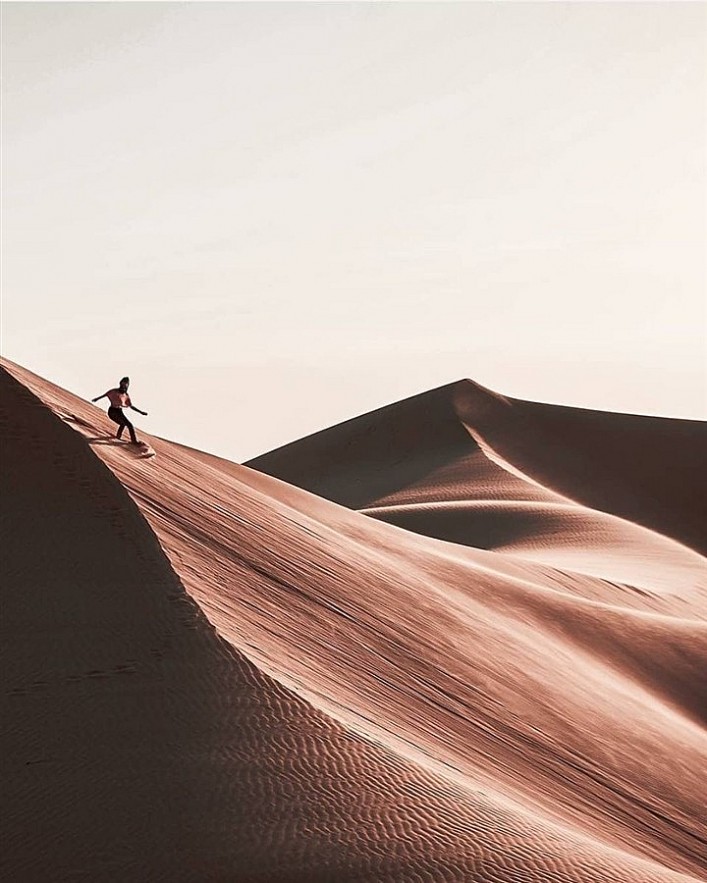 (Photo: Bao Phap Luat)
Binh Thuan province, home to Hoa Thang, is located on the coast of South Central Vietnam. This place is not only famous for beautiful beaches, stunning landscapes, and immense sand beaches but also preserves many cultural characteristics of Cham community. Binh Thuan climate is divided into two distinct season: Rainy season ( From June to October) and Dry season ( From November to May).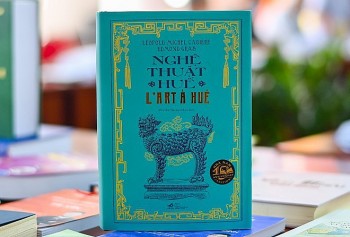 Expats in Vietnam
Inspired either by Vietnamese art or the people themselves, foreign authors often find inspiration in the S-shaped nation.