Famous tourist attractions in Quang Ninh deserted due to Covid-19
Despite being allowed to reopen, Ha Long Bay, Museum, Bai Chay tourist area, etc in the northern Quang Ninh province have been deserted given the impact of the Covid-19 pandemic.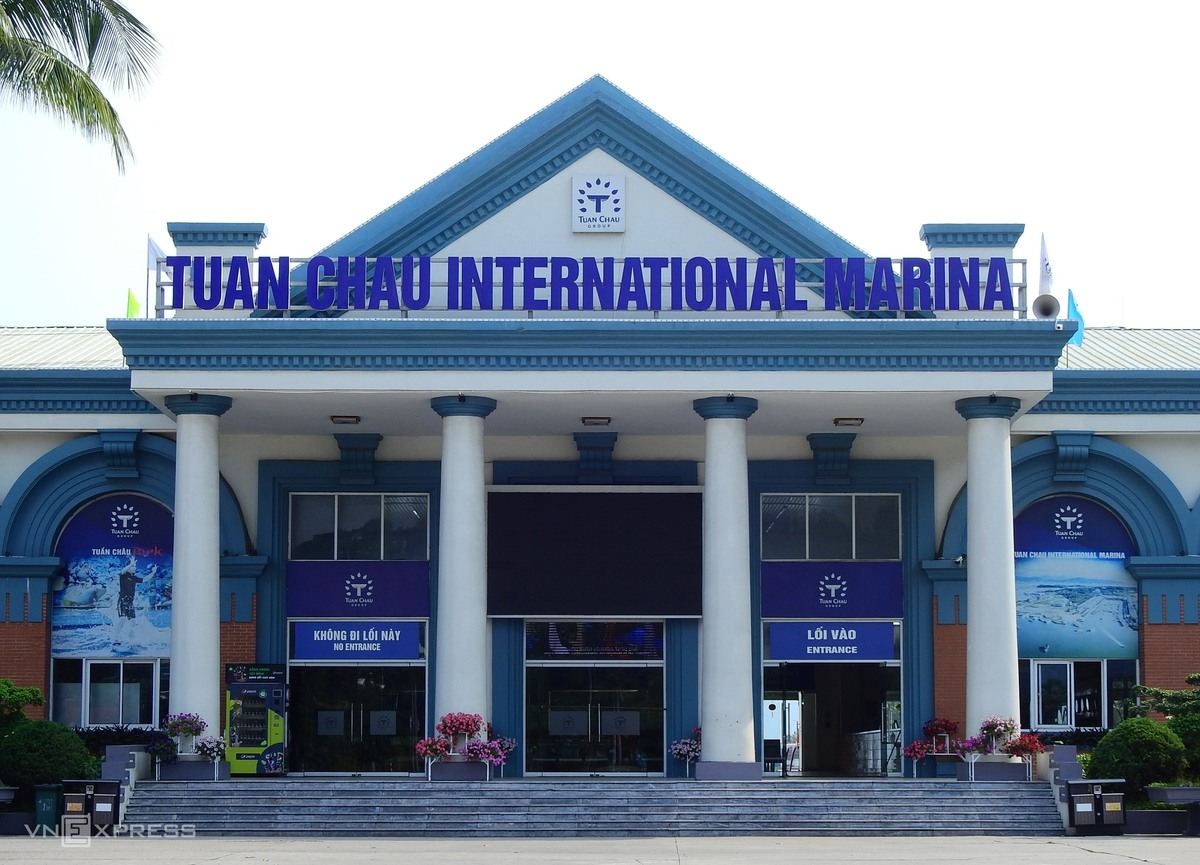 Photo: Vnexpress
On March 11, Tuan Chau International Marina was quite deserted although it was allowed to reopen. Previously, on March 2, the Quang Ninh People's Committee piloted to permit reopening a number of socio-economic activities in the new normal state. Accordingly, between March 2 to March 15, service, tourism, and religious establishments in the province can resume their operation, but only permitted to serve the locals, Vnexpress reported.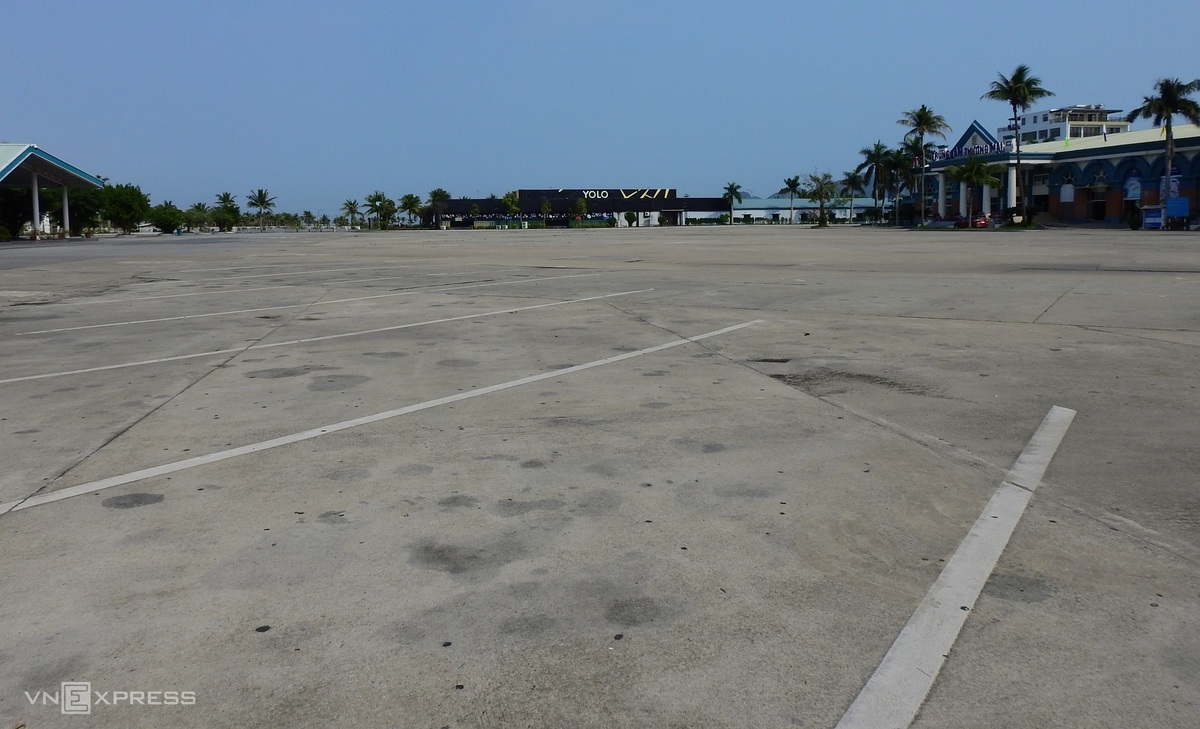 Photo: Vnexpress
There is no vehicle spotted at the parking lot of Tuan Chau International Marina.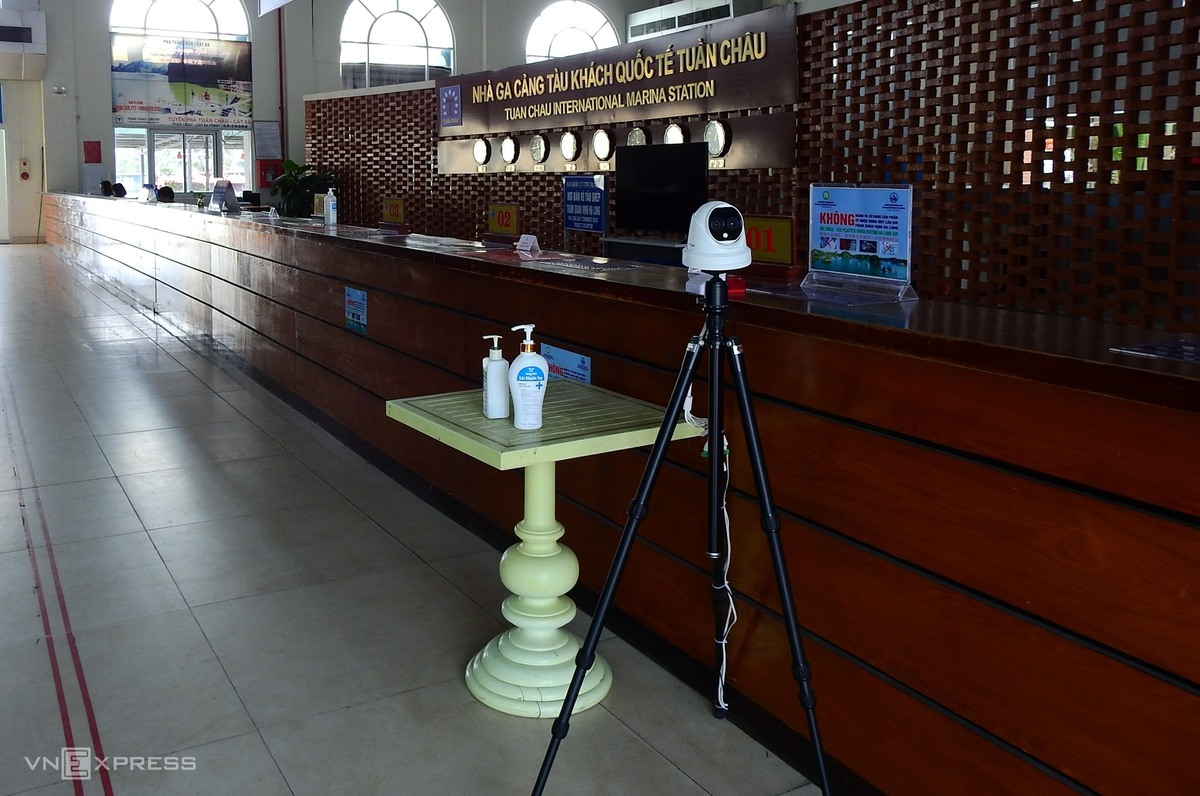 Photo: Vnexpress
The Tuan Chau International Marina Station is desolate. A body temperature measuring machine and hand sanitizers are placed at the ticket-selling area.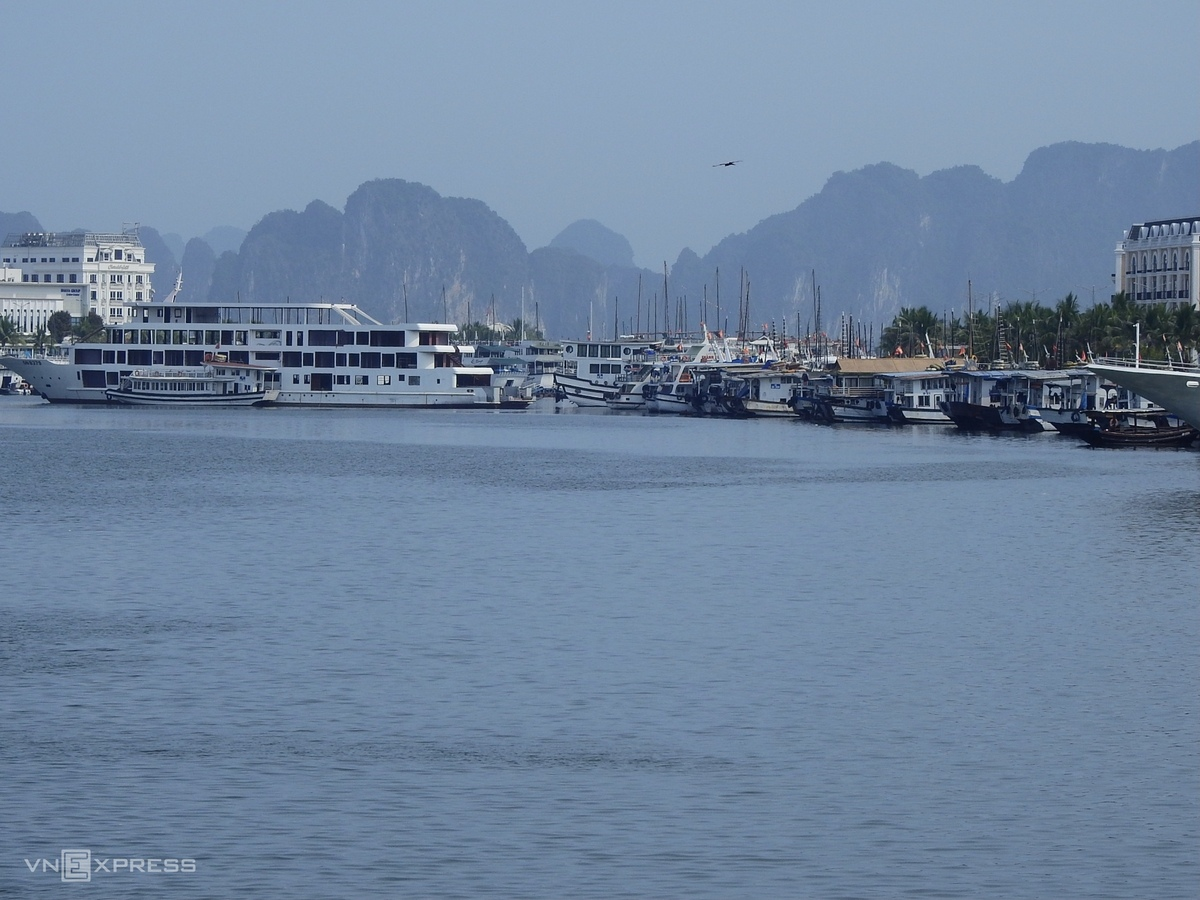 Photo: Vnexpress
Given the complicated development of the Covid-19 pandemic, hundreds of cruise ships have anchored at Tuan Chau International Marina and Hon Gai Harbor for a long time. According to the Management Board of Ha Long Bay, as many as 374 travelers visited the bay between March 6-11.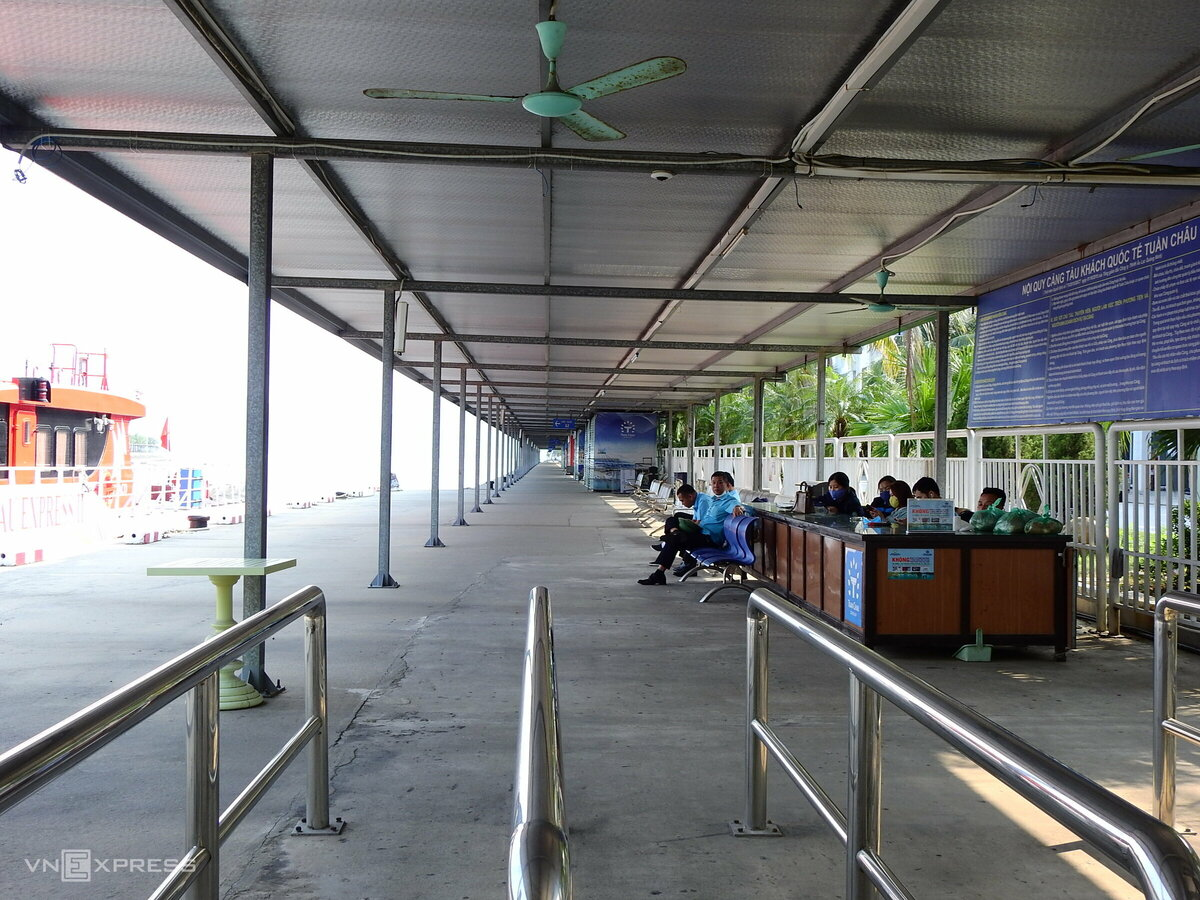 Photo: Vnexpress
Staff are still on duty in spite of having no visitors.
"On March 11, there was only one ship carrying 3 tourists departing at the port to visit Ha Long Bay", said a port's official.
Photo: Vnexpress
A road around the port is almost clear.
The majority of stores have not reopened yet. At a meeting of the Quang Ninh Standing Party Committee on Covid-19 Prevention and Control on March 10 afternoon, the province's leaders decided to reopen tourism activities. Localities were required to continue abiding by epidemic prevention regulations when serving visitors.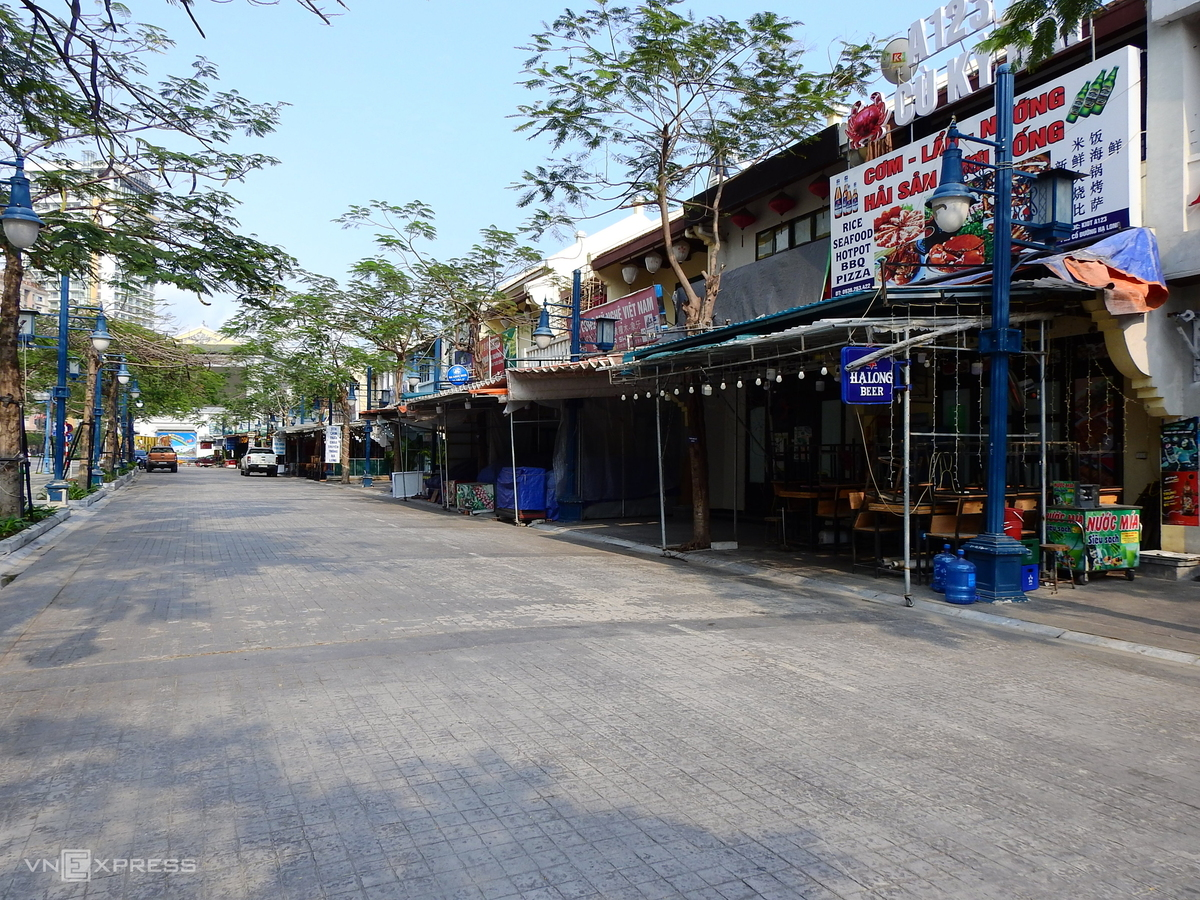 Photo: Vnexpress
At the Bai Chay tourist area, most eateries have not reopened yet.
Photo: Vnexpress
Quang Ninh Museum is quiet.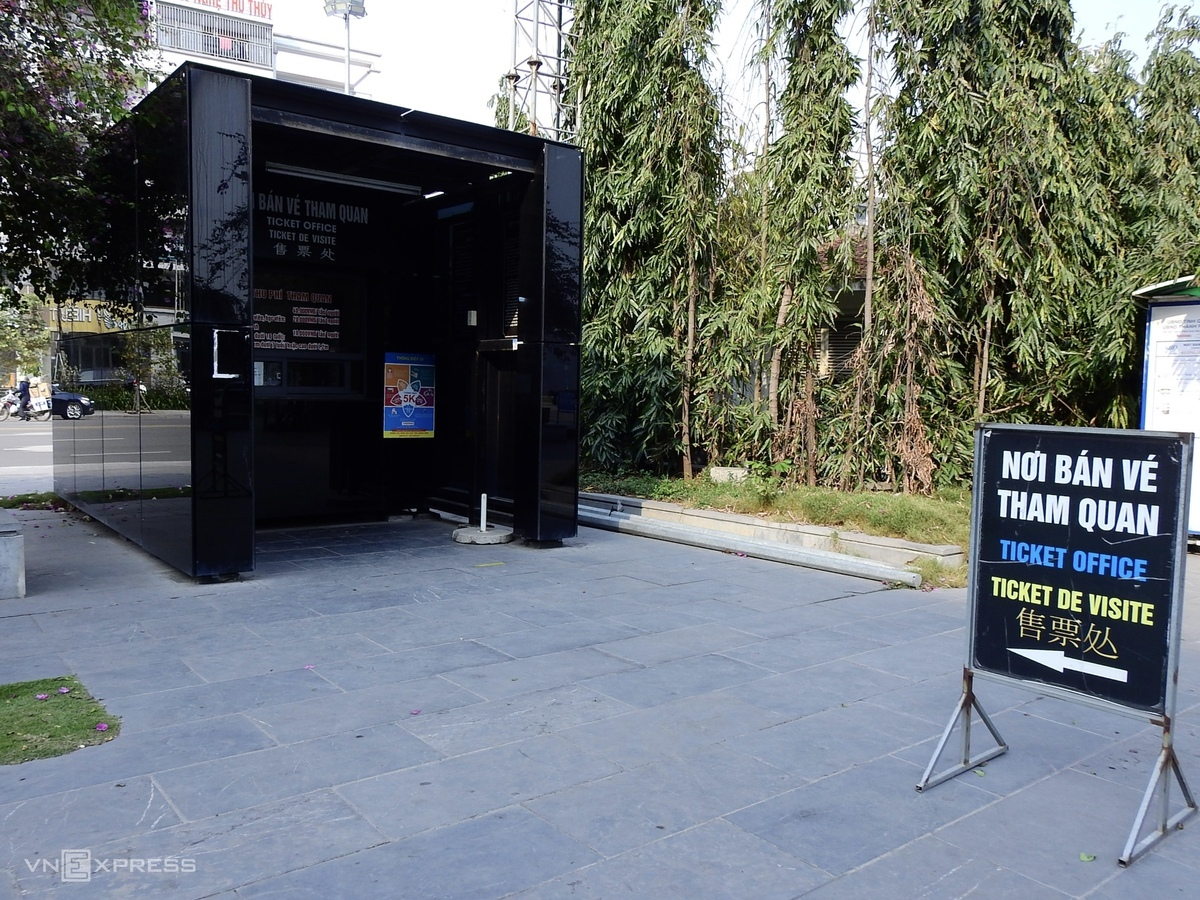 Photo: Vnexpress
The deserted scene at the museum's ticket-selling area.
"Since the museum reopened, it has welcomed only several visitors every day", said an employee.
Quang Ninh has recorded 61 cases of Covid-19 since January 28, when it recorded one of the first cases in the country's latest outbreak after two clean months. Lockdowns imposed on 14 communes and wards have been lifted.
The province has gone 30 days without any community transmission of the novel coronavirus.
Da Nang struggles to attract tourists back
Due to the influence of the Covid-19 epidemic, the number of tourists to Da Nang has sharply decreased. Da Nang has launched various stimulus packages to draw more tourists to the city this summer, according to Zing News.
General Director of Furama Da Nang Nguyen Duc Quynh said that the number of visitors booking rooms reached only more than 10% which is really gloomy".
He expressed his hope that the ongoing vaccination rollout in Vietnam would help to revive the tourism industry.
"Not only enterprises but also residents hope the epidemic would be successfully controlled soon so that they can travel", Quynh added.
Tourists visit Than Tai Mountain in Da Nang. Photo: Zing News.
Deputy Director of Da Nang Tourism Department Nguyen Xuan Binh said after heavy losses caused by the epidemic, Da Nang has made efforts to restore the local tourism industry by offering new tourism products and attractive incentives.
For instance, it has provided free entrance tickets to the Ngu Hanh Son tourism area, Da Nang Museum and Da Nang Museum of Cham Sculpture, etc.
Director of Da Nang Department of Tourism Truong Thi Hong Hanh cited the World Tourism Organization as saying that the global tourism sector is forecasted to start bouncing back from this year-end.
In the time ahead, the city aims to develop community tourism, healthcare tourism, virtual reality tourism, and ecotourism, etc.
Quynh said that his enterprise was ready to welcome travelers this summer. Over the past time, instead of letting employees off from work, the company created conditions for them to attend training courses to improve their professional and foreign language skills.
Director of Viet Da Travel Joint Stock Company Dinh Van Loc said that it has kicked off many preferential packages to lure more domestic travelers.
In 2021, the Da Nang tourism industry sets a target of receiving 5 million visitors including 970000 foreigners.
Last year, Da Nang recorded negative GDP growth for the first time since it became the centrally-run city. It also welcomed 881000 international visitors, representing a decline of 69.2%.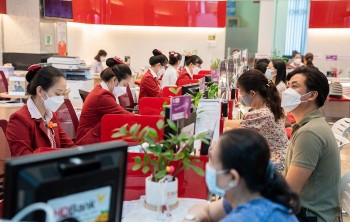 Economy
Vietnam Business & Weather Briefing (August 12): Air passengers reach a record number in July, seafood exports expected to reach 3 billion USD in Q3