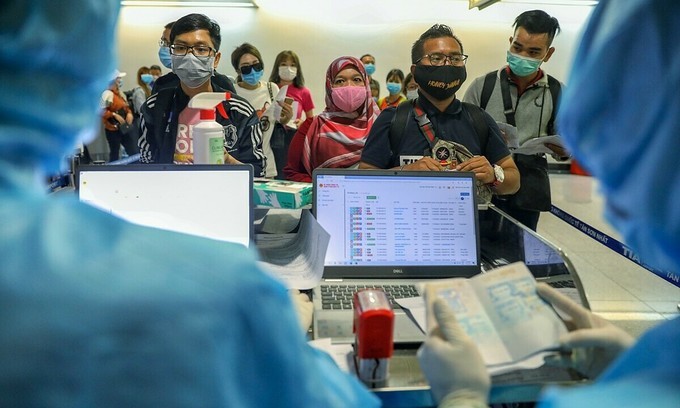 Fight against COVID-19: Next 10-15 days will be "decisive" for Vietnam
The Government chief underlined the point at a meeting on COVID-19 prevention and control on Monday amid rapid increase of infection cases in the nation over the past 17 days.
Total number of infections in Vietnam reached 122 as of 7 pm on Monday and would continue to rise in the coming days due to influx of incoming flights, including those from the pandemic-stricken areas.
Against that backdrop, the Government urged authorities at all level to make more drastic efforts in preventing the pandemic from widening while calling for cooperation from every citizen and household in this fight.
PM Phuc ordered closure of unnecessary services and minimize mass gatherings and tasked local authorities to go to every alley, every house to seek for people who entered Viet Nam since March 8 and identify those who need to be quarantined or diagnosed due to close contact them.
He reaffirmed that those failing to comply with quarantine and medical declaration regulations shall be strictly fined, or even subject to criminal prosecution.
Of the total confirmed infection cases, 17 have recovered and exited hospitals while the curent patients include citizens from the UK, Germany, France, the US, Latvia, the Czech Republic and Ireland, according to the Ministry of Health.
VPG