Guides for Vietnamese students in Germany to cope with Covid-19 outbreak
Overseas Vietnamese students who are studying in Germany may need some detailed information to protect themselves from the Covid-19 pandemic.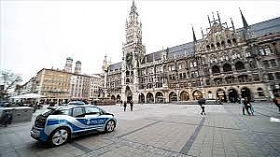 Germany warned of 10M COVID-19 cases in 3 months.
By March 22, Germany recorded 22,364 Covid-19 cases and 84 deaths. The Government is considering blockading the whole country as the infection cases are increasing rapidly as well as implements some essential measures to avoid exposure including shutdown educational facilities from March 16 to April 19. The closure may last longer depending on the epidemic situation.
Vietnamese students living in dormitories are urged to follow their schools' instructions, the buildings' management boards and updates information about Covid-19 on German websites. While oppidans may collect news and information on schools' websites and are warned to follow German authorities recommendations to prevent an epidemic.
The latest information on Covid-19 is updated in both Germany and English on Robert Koch Institute's website. All information such as assessing the danger level of the epidemic in Germany, how to protect yourselves, the symptoms of the disease, when people have to self-isolate at home, who is prioritized for testing, if suspected, Who to contact ... can also be found on this page.
Besides, the Vietnamese Embassy to German also provides essential information on the epidemic situation.
The official website of the Vietnam Student Association in Germany (vietnambotschaft.org) provides updates, exchanges, and queries regarding Covid-19. If necessary, you can contact the Vietnam Overseas Student Management Board in Germany for assistance.
Vietnamese students and ex-pats in German should:
Avoid contacting people with high risks of infection including the elderly, people with background disease, people over 50s among others to keep them away from the respiratory disease. Keep social distancing, say no to public gatherings. Stay more than 2 meters from others.
Follow strictly sanitization measures including rub hands with soap within 20 seconds, do not touch on mouth, eyes, nose. Cough and sneeze into elbow.
Contact emergency medical service at 116117 for instructions when catching the symptoms relating to Covid-19.
Independent patient counseling phone number: 0800 011 77 22
Federal Department of Health phone number: 030 346 465 100
Telephone number of citizens protection of Vietnamese Embassy to Germany: 0049 162 539 1500.
Phone number of the Management Board of Vietnamese students in Germany: 015227013332
There are around 190,000 Vietnamese studying overseas, of the amount, 29,000 in the US, 21,000 in Canada, 30,000 in Australia and New Zealand, 7,500 students in German among others.

Since Europe and the US have become the epidemic hit areas, Vietnam Ministry of Education and Training warned overseas students to closely follow their study plan, paying attention to the procedures related to re-admission and the take care to minimize the risk of exposure when returning to Vietnam.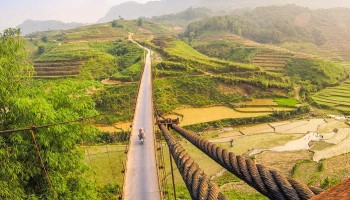 Travel
Visitors rate the 7 most amazing roads in Vietnam, weaving through mountains, jungles, and beaches, according to Lonely Planet magazine.