Coronavirus symptoms: Sudden lost of smell and taste
Evidence is growing that anyone experiencing a sudden loss of smell and taste could be a "hidden carrier" of the coronavirus, even if no other symptoms are displayed, evidence compiled by leading rhinologists in the UK suggests.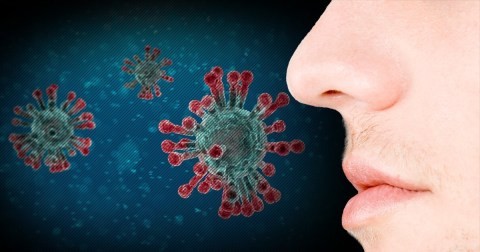 Evidence is growing that lost sense of smell and taste are peculiar telltale signs of Covid-19, the disease caused by the coronavirus (Photo: Metro)
A mother who was infected with the coronavirus couldn't smell her baby's full diaper. Cooks who can usually name every spice in a restaurant dish can't smell curry or garlic, and food tastes bland. Others say they can't pick up the sweet scent of shampoo or the foul odor of kitty litter.
Anosmia, the loss of sense of smell, and ageusia, an accompanying diminished sense of taste, have emerged as peculiar telltale signs of Covid-19, the disease caused by the coronavirus, and possible markers of infection.
Professor Nirmal Kumar consultant otolaryngologist and head and neck surgeon said the nose was main entry point for the virus when we breathe in droplets infected with coronavirus.

"In young patients, they do not have any significant symptoms such as the cough and fever, but they may have just the loss of sense of smell and taste, which suggests that these viruses are lodging in the nose", he noted.
The professors said that many patients around the world who have tested positive for COVID-19 are presenting only the symptoms of loss of smell and taste – without the more commonly recognised symptoms of high fever and coughing.
"There have been a rapidly growing number of reports of a significant increase in the number of patients presenting with anosmia in the absence of other symptoms, " the statement says.
In the areas of Italy most heavily affected by the virus, doctors say they have concluded that loss of taste and smell is an indication that a person who otherwise seems healthy is in fact carrying the virus and may be spreading it to others.
"In South Korea, where testing has been more widespread, 30 percent of patients testing positive have had anosmia as their major presenting symptom in otherwise mild cases," the president of the British Rhinological Society Professor, Clare Hopkins, and the president of the British Association of Otorhinolaryngology, professor Nirmal Kumar, said in a joint statement.
Several American patients who have had symptoms consistent with the coronavirus, but who have not been tested or are still awaiting test results, described losing their senses of smell and taste, even though their noses were clear and they were not congested.
Andrew Berry, 30, developed a fever and body aches about 10 days ago, and then a sore throat and debilitating headaches. He tested negative for influenza and has not gotten the result of a coronavirus test taken four days ago, but his physician was convinced that he had the virus, he said.
Now, Mr. Berry said, he literally cannot smell the coffee.
"Even with a clear nose, I just realized I couldn't smell the food that I was cooking, and I couldn't taste the food that I was making," said Mr. Berry, a tattoo artist based in Orlando, Fla. He was cooking a plantain dish with onions and vinegar, yet he could not smell it.
Amy Plattmier, a woman from Brooklyn, was not tested for the coronavirus during a recent illness, but her husband then became sick and had a positive test. Ms. Plattmier said she usually had a very sensitive nose, but now could barely smell anything — not the bleach she was using to clean the counters, which usually makes her feel nauseated, or the dog's accident in the bathroom, which she cleaned up.
Mr. Berry has also lost some weight, because he has not had much of an appetite. "Hopefully it's not a prolonged effect," he said. "I can imagine it changes the quality of life."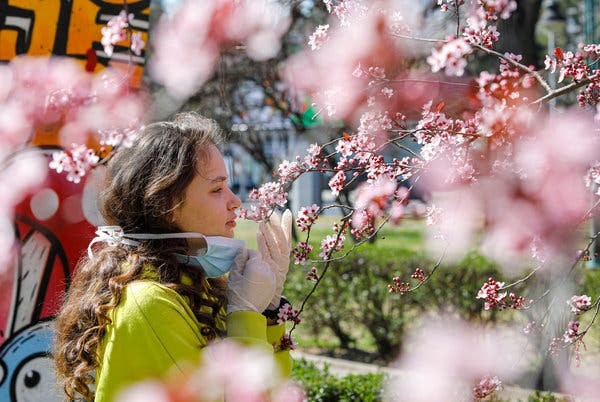 Anyone experiencing a sudden loss of smell could be a "hidden carrier" of the coronavirus, even if no other symptoms are displayed (Photo: Reuters)
Dr Nathalie MacDermott, clinical lecturer at King's College London said infections that normally occur through the "nose or the back of the throat" often lead to a loss in sense of smell and taste, but cautioned that research around the new symptoms for COVID-19 isn't yet widespread in the medical community.'
On Friday, British ear, nose and throat doctors, citing reports from colleagues around the world, called on adults who lose their senses of smell to isolate themselves for seven days, even if they have no other symptoms, to slow the disease's spread. The published data is limited, but doctors are concerned enough to raise warnings.
ENT UK has also requested full personal protective equipment (PPE) is distributed to frontline staff that examine patients up close.
"We really want to raise awareness that this is a sign of infection and that anyone who develops loss of sense of smell should self-isolate," Prof. Claire Hopkins, president of the British Rhinological Society, wrote in an email. "It could contribute to slowing transmission and save lives."
Two ear, nose and throat specialists in Britain who have been infected with the coronavirus are in critical condition, Dr. Hopkins said. Earlier reports from Wuhan, China, where the coronavirus first emerged, had warned that ear, nose and throat specialists as well as eye doctors were infected and dying in large numbers, Dr. Hopkins said.
According to the World Health Orgnazation (WHO), the COVID-19 virus affects different people in different ways. COVID-19 is a respiratory disease and most infected people will develop mild to moderate symptoms and recover without requiring special treatment. People who have underlying medical conditions and those over 60 years old have a higher risk of developing severe disease and death.

Common symptoms include:

fever

tiredness

dry cough.

Other symptoms include:

shortness of breath

aches and pains

sore throat

and very few people will report diarrhoea, nausea or a runny nose.

People with mild symptoms who are otherwise healthy should self-isolate and contact their medical provider or a COVID-19 information line for advice on testing and referral.

People with fever, cough or difficulty breathing should call their doctor and seek medical attention.
Coronavirus situation Update in Europe

The current COVID-9 outbreak has spread worldwide with 311,000 cases detected, including more than 13,200 deaths. Followed is the situation update in Europe region as ...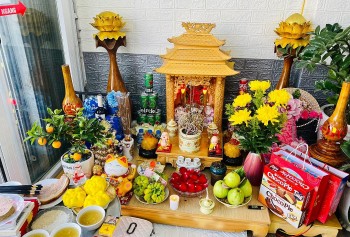 Handbook
Learn more about an ancient Vietnamese tradition that may bring you good fortune!