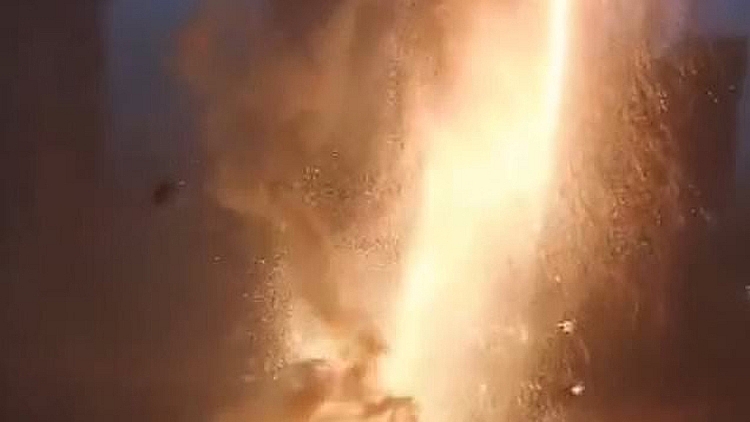 The massive fireball appeared as lightning struck high-voltage power lines in China. Photo: Daily Mail.
According to the Daily Mail (UK), the blaze caused no casualties or damage to the facility. Footage shows a loud bang rocking the city of Shenyang today before a blaze broke out seconds after, leaving residents in shock. The blast occurred near several tower blocks but caused no casualties, according to the country's state media.
Shenyang city of 8 million people suffered heavy rain on August 4th. At 11 am local time, the city's authorities issued a red warning - the highest level – on heavy rain. After 15 minutes, the authorities switched to an orange warning - the second-highest level. From 3 pm to 8 pm on the same day, Shenyang City recorded rainfall up to 70.1 millimetres.
Amy Nguyen