First 20 International Tourists From Singapore Arrive in Vietnam
On March 16, Vietnam welcomed the first tourists from Singapore to Vietnam after the decision to open from March 15.
Flight carrying 20 tourists from Singapore to Vietnam on March 16.
On March 16, Singapore's Changi International Airport witnessed Singaporean and foreign passengers boarding a Vietnam Airlines flight to Vietnam after the Vietnamese government's decision to open from March 15.
The flight landed safely at Tan Son Nhat airport on the same day,
The flight was operated by the national airline - Vietnam Airlines, number VN650, from Singapore to Ho Chi Minh City. The flight carried more than 100 passengers, including 20 foreign nationals.
Flight VN651 from Ho Chi Minh City arrived in Singapore at 12:30 am on March 16. It was recorded as the first flight carrying Vietnamese tourists under Singapore's "Vaccinated Travel Lane" program (a program that allows visitors to enter Singapore without having to quarantine).
The flights mark positive developments for the aviation and tourism markets.
Currently, Vietnam Airlines is operating 10 flights/week to Singapore, from Ho Chi Minh City daily and from Hanoi on Mondays, Wednesdays and Fridays.
From March 27, Vietnam Airlines will increase flights to Singapore, up to 21 flights/week from Ho Chi Minh City and 4 flights/week from Hanoi. The airline also connects Da Nang, Nha Trang and Phu Quoc with Singapore from April 15 - special routes to attract tourists.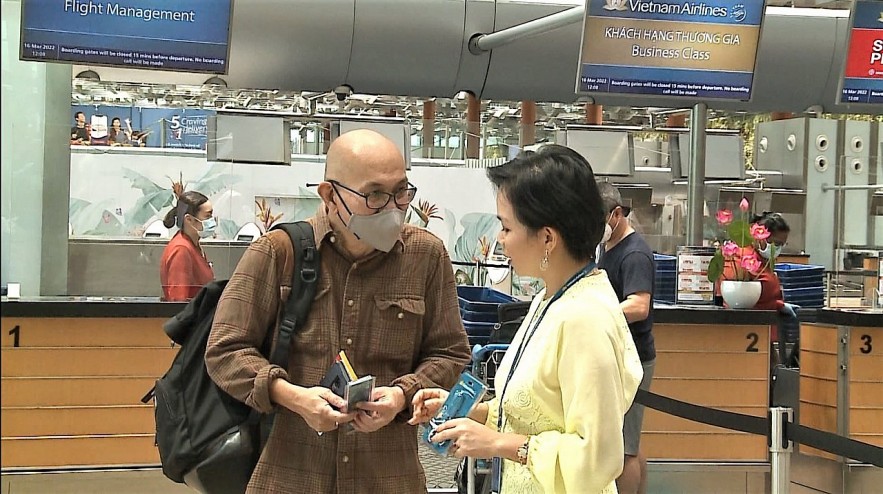 After the opening day for tourism, the first 20 international tourists came to Vietnam.
Previously, to prepare for the opening of international tourism after March 15, 2022, Vietnam Airlines has implemented a plan to expand and increase the operating frequency to the entire international flight network.
From the end of March 2022, Vietnam Airlines increased the total number of flights to 97 flights/week, operating to most major city airports of the countries, expanding tourist routes.
By July 2022, Vietnam Airlines is expected to resume operations to China (6 flights/week), Indonesia (3 flights/week), routes to Da Nang, Nha Trang from other major markets such as Japan and Korea, bringing the total number of international flights to more than 160 flights/week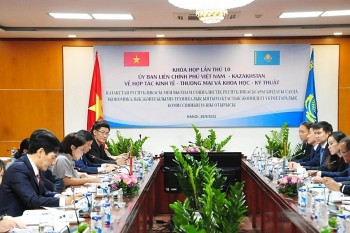 Friendship
The 10th session of the Vietnam-Kazakhstan Intergovernmental Committee on economic-trade and scientific-technical cooperation was held in Hanoi on September 26.