Five amazing experiences only found in Vietnam's first island city
Visiting the coral conservation park, fish sauce- producing factories, or enjoying the world's longest sea-crossing 3-wire cable car are among amazing experiences that only found in Phu Quoc, Vietnam's first island city.
Vietnam's first coral conservation park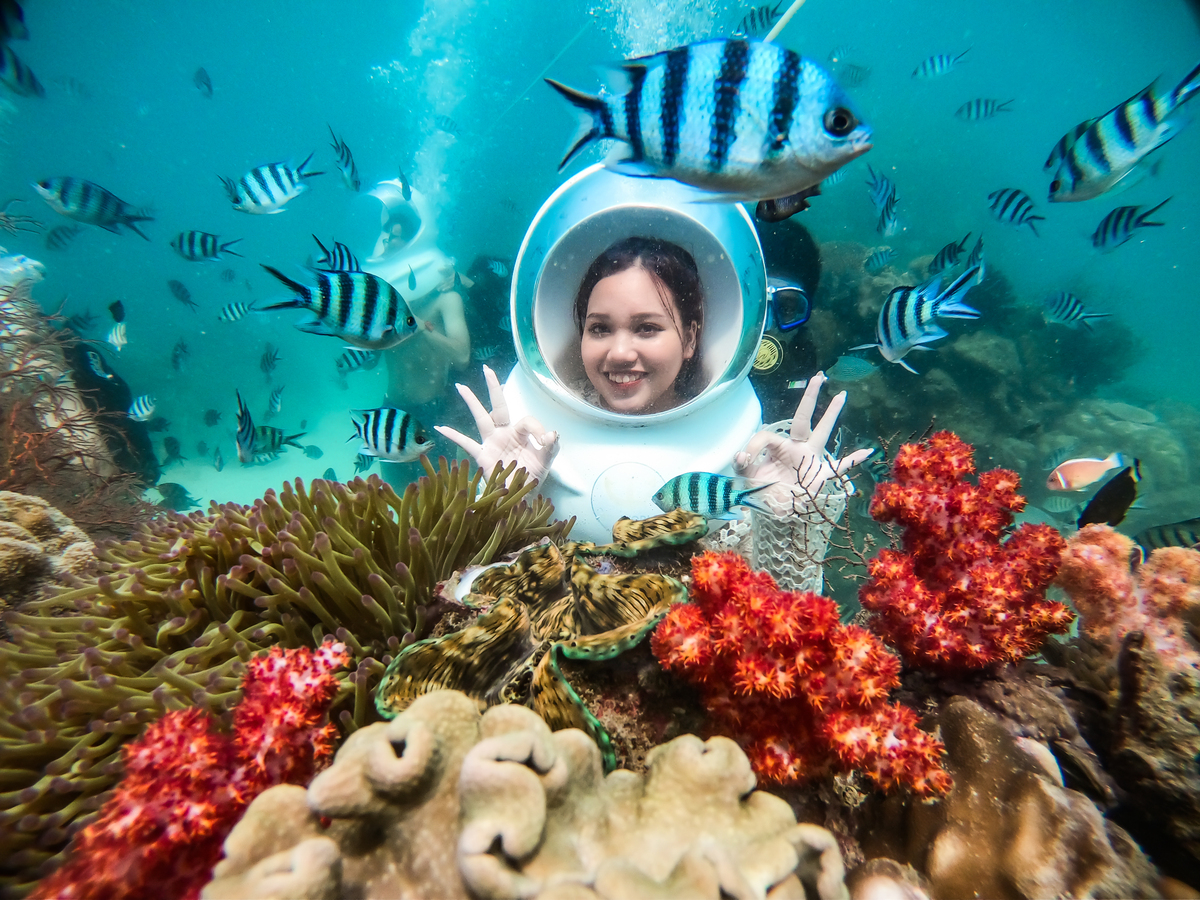 Photo: VNExpress
Seaworld Namaste has preserved about 200 species of corals, anemones, 100 species of fish, and many marine creatures such as pearls, sea cucumbers, snails, giant clams. The coral conservation park is built in the area of ​​Ky Lan Cape - Hon Thom, Hon Roi, An Thoi Town, giving tourists the chance to visit the "miniature aquarium". With nearly 1 million VND per person (US$43.35), you can experience walking on the sea bottom, admiring fish species and colorful coral reefs, VNExpress reported.
Fish sauce- producing factory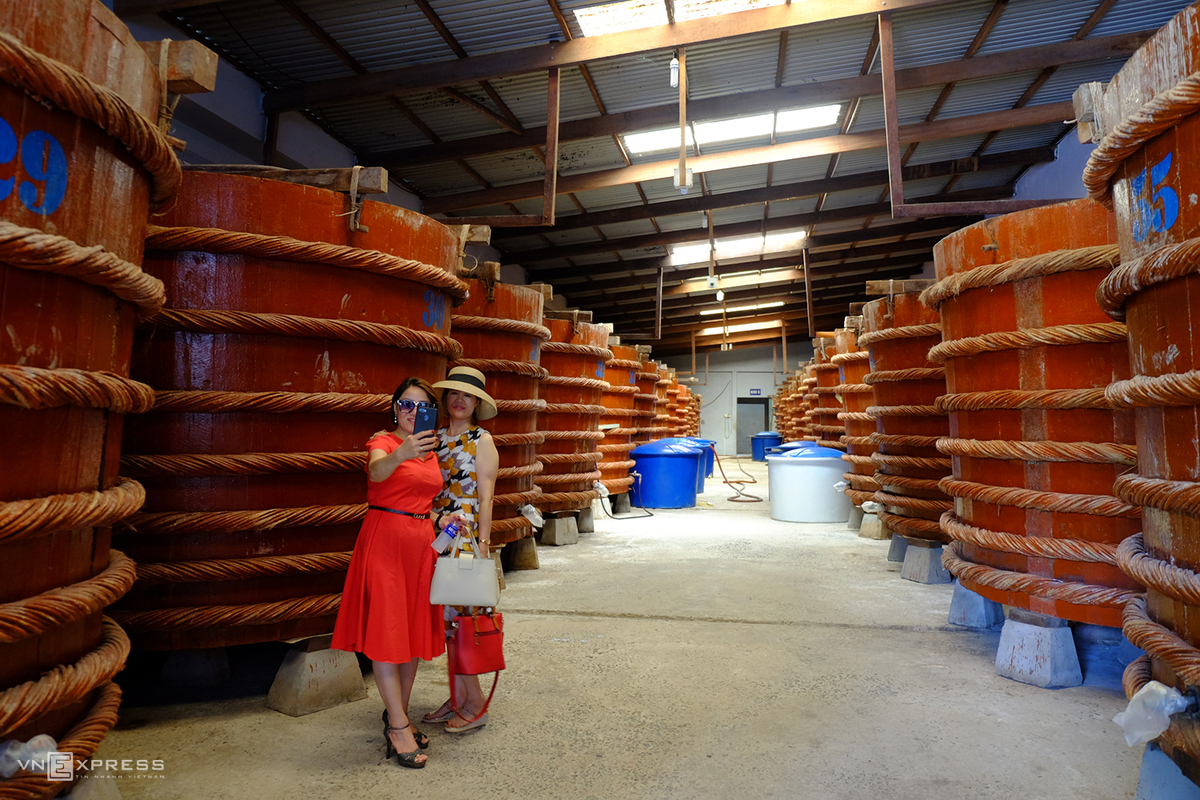 Photo: VNExpress
Using anchovy to make the fish sauce in Phu Quoc has existed for over 200 years. Coming to Pearl Island, don't miss out on the opportunity to visit fish sauce- producing factories such as Hong Duc, Phung Hung, Khai Hoan, etc. In addition to seeing with their own eyes the process of creating the fish sauce, tourists can buy them as gifts for relatives and friends. The entrance fee to these places is free of charge.
The world's longest sea-crossing 3-wire cable car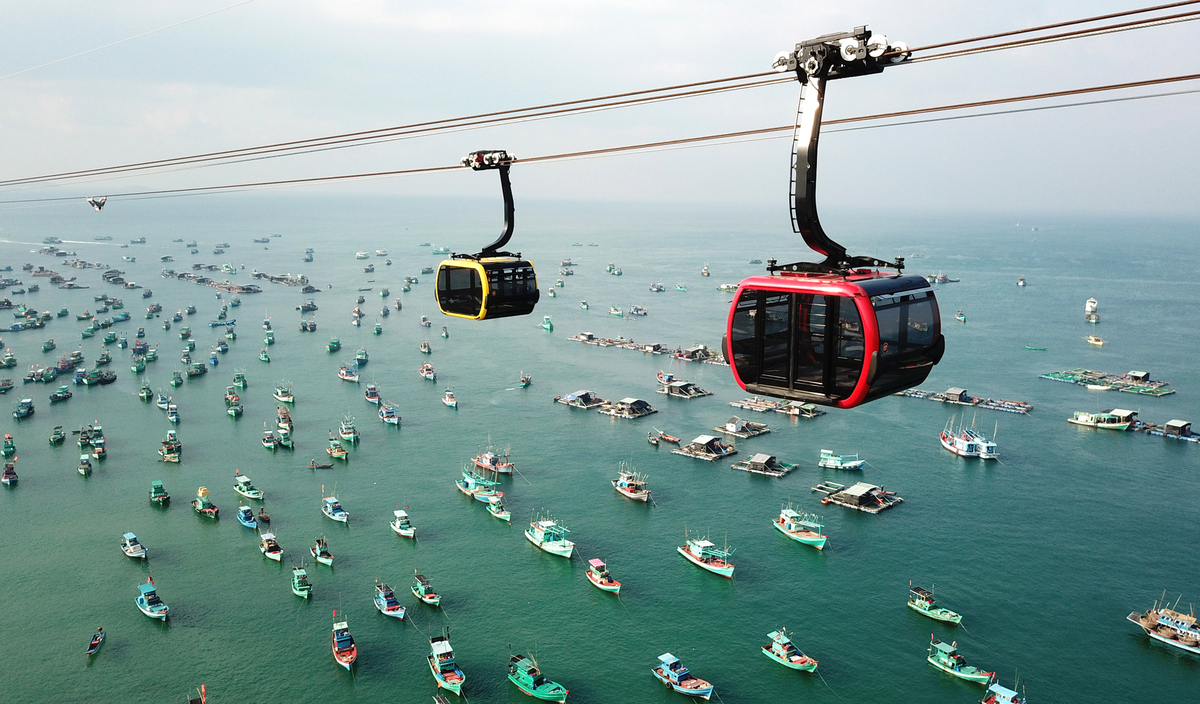 Photo: VNExpress
Hon Thom cable car has a length of 7,899.9 m connecting from An Thoi town (south of the island) through Hon Roi, Hon Dua to Hon Thom. The cable car was certified as the Guinness record of the longest of its kind in the world.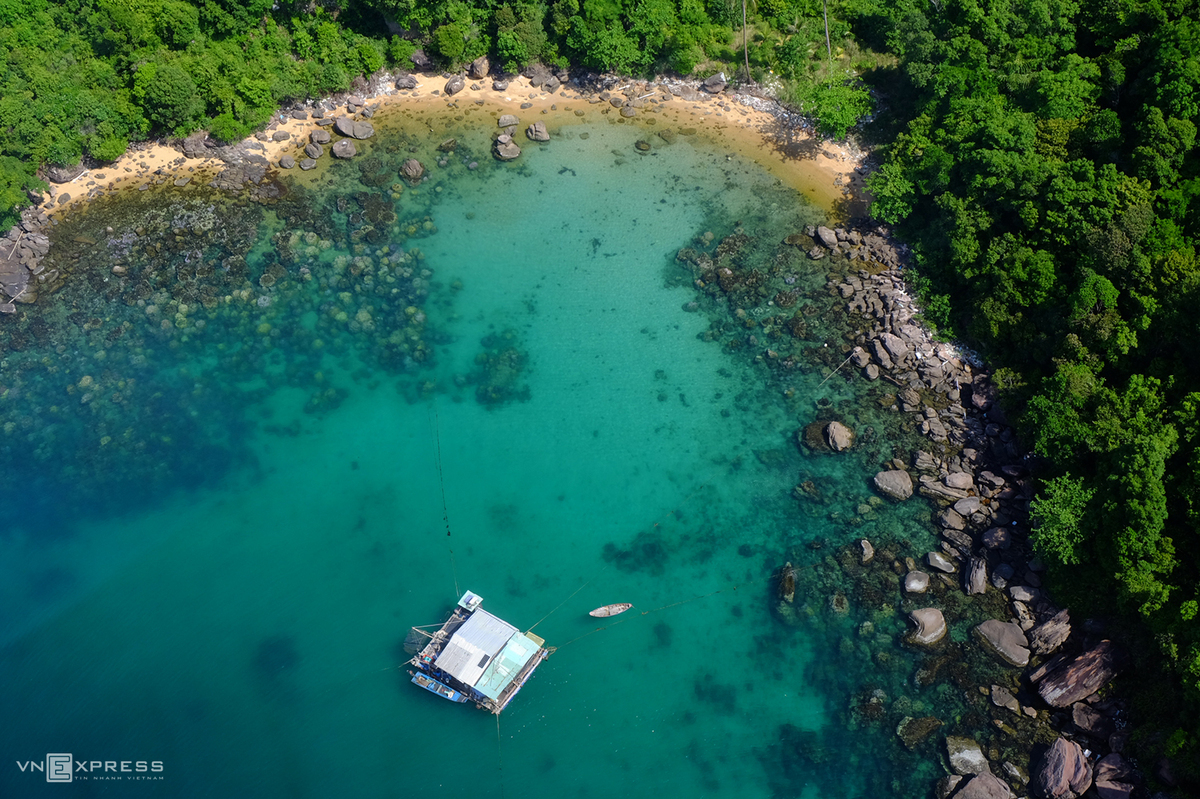 Photo: VNExpress
Within the 15-minute cable car, tourists can take in the entire view of fishing villages, crystal-clear beaches, and lush green coconuts. The round trip ticket costs 300,000 VND/ adult (US$12.98) and 250,000 VND/ child (US$ 8.66).
The island with sphinx-shaped rocks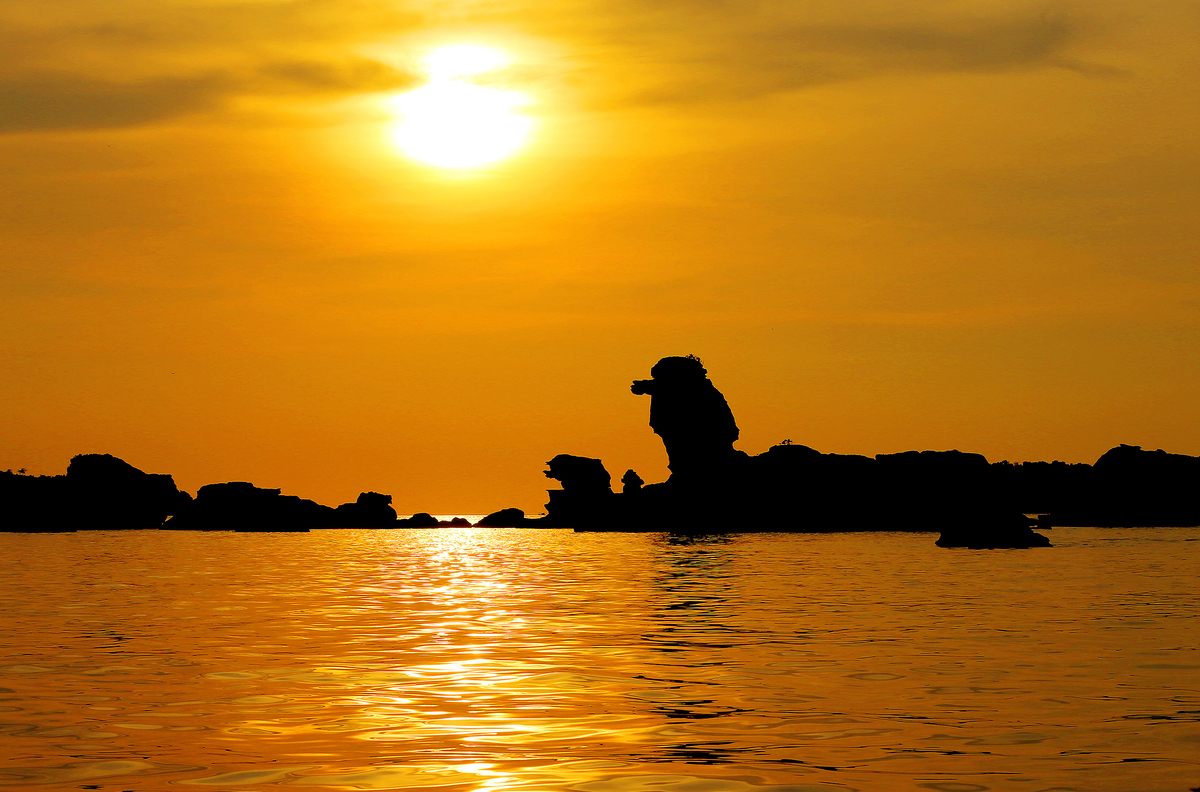 Photo: VNExpress
Late afternoon is the best time for visitors to view the sunset on Hon Dam Ngang. As the sun descends, the sphinx-shaped rocks are dyed in a brilliant yellow hue, creating a romantic and magnificent scene.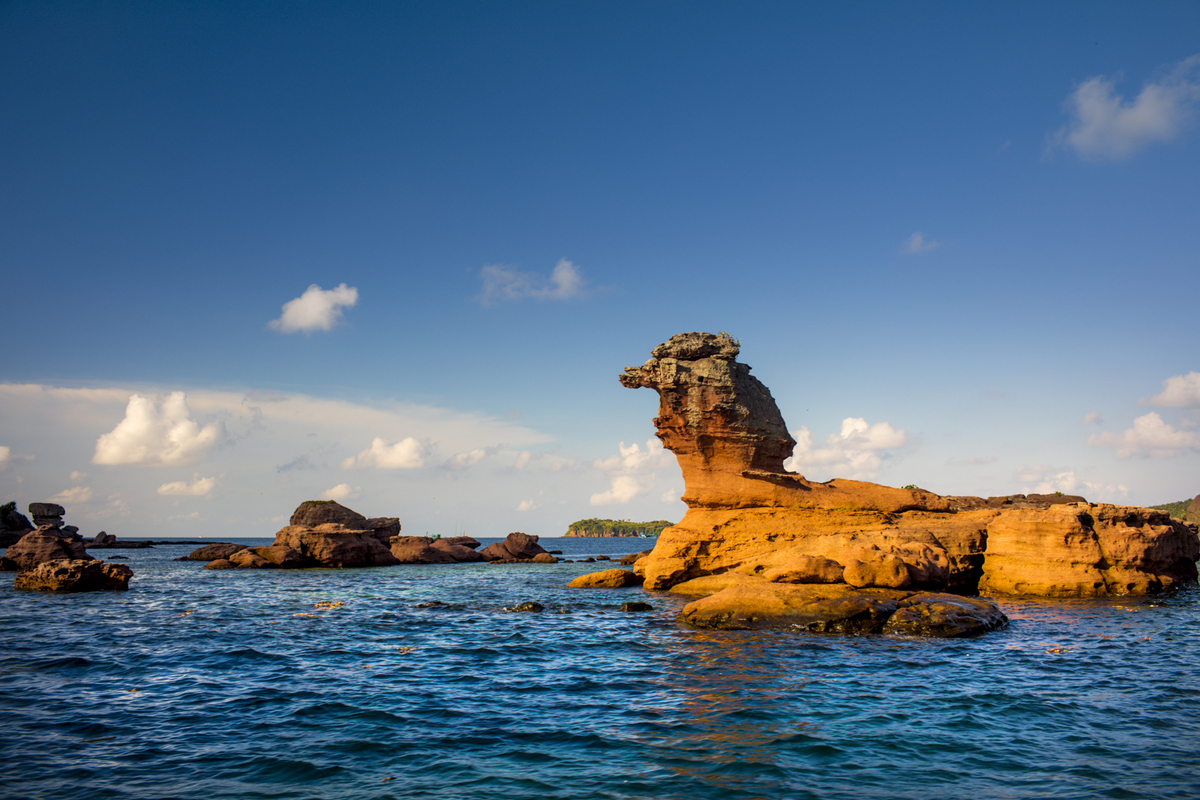 Photo: VNExpress
Hon Dam Ngang also owns turquoise beaches where tourists can leisurely swim. Besides, it is home to 17 different types of corals and anemones.
Vinpearl Safari Phu Quoc
Video: Vinpearl
Vinpearl Safari Phu Quoc, about a 30-minute drive from the central Duong Dong ward to the northwest, is the first semi-wild zoo in Vietnam. Coming here, visitors can hand-feed and take photos with animals, watch Zulu dance performance and explore giant bird gardens, etc.
The most interesting and adventurous experience that shouldn't be missed in Vinpearl Safari Phu Quoc is sitting in the bus while seeing tigers, leopards, rhinos, etc. The ticket price is 650,000 VND/ adult (US$28.14) and 490,000 VND/ child (US$ 21.21).
Phu Quoc to become Vietnam's first island city
Phu Quoc will be crowned the first island city in Vietnam starting March 1 following its recognition as a new city of Kien Giang province. The resolution was passed by the Standing Committee of the National Assembly.
Accordingly, Phu Quoc city is established on the basis of the status quo of the entire natural area and population size of 179,480 of Phu Quoc province. The city is also the first island city to border Ha Tien city, Kien Luong province, Cambodia, and Thailand.
With the resolution, the Standing Committee of National Assembly also agrees on the establishment of Duong Dong ward, which based on the status quo of the entire natural area, the population size of 4,610 people in Hon Thom commune, the entire natural area, the population size of 37,485 people in An Thoi district today.
Following the establishment, Phu Quoc city now includes 9 communal administrative units, namely Duong Dong ward, An Thoi ward, and 7 communes of Ham Ninh, Duong To, Ganh Dau, Bai Thom, Cua Duong. , Cua Can, Tho Chau.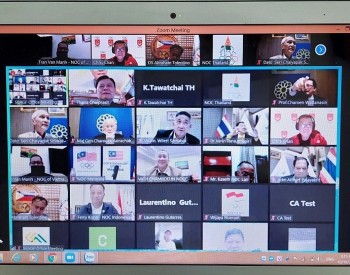 National
Vietnam News Today (October 19): Vietnam records 3,159 new local Covid cases; Vietnam ratifies ASEAN Trade in Services Agreement; SEA Games 31 likely to be held in Vietnam in May 2022; Goethe-Institut's science film festival goes virtual from October 18.
Friendship
PeaceTrees continued UXO-clearing efforts in the central province of Quang Tri in spite of severe storm warnings.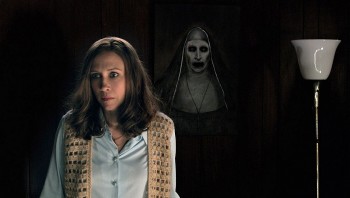 Handbook
Halloween is coming, and nothing is better than some good and spooky horror films. Here is a list of carefully selected 20 horror movies on Netflix that you can stream right now.