Stunning islands named after fruits in Vietnam
Not only do the following islands own unique names set after fruits, but they also boast romantic and pristine beauty waiting for tourists to explore.
Hon Thom (Pineapple Island) in Phu Quoc, Kien Giang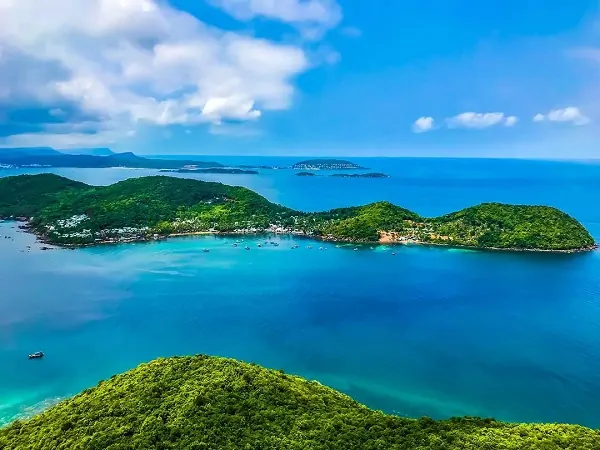 An aerial view of Hon Thom. Photo: Dulich9
Located to the north of Phu Quoc, Hon Thom is one of the most famous tourist attractions of Pearl Island. Blessed with lush green coconut trees, white sandy beaches, crystal-clear water, Hon Thom is dubbed as miniature "Maldives" of Vietnam, Zing News reported.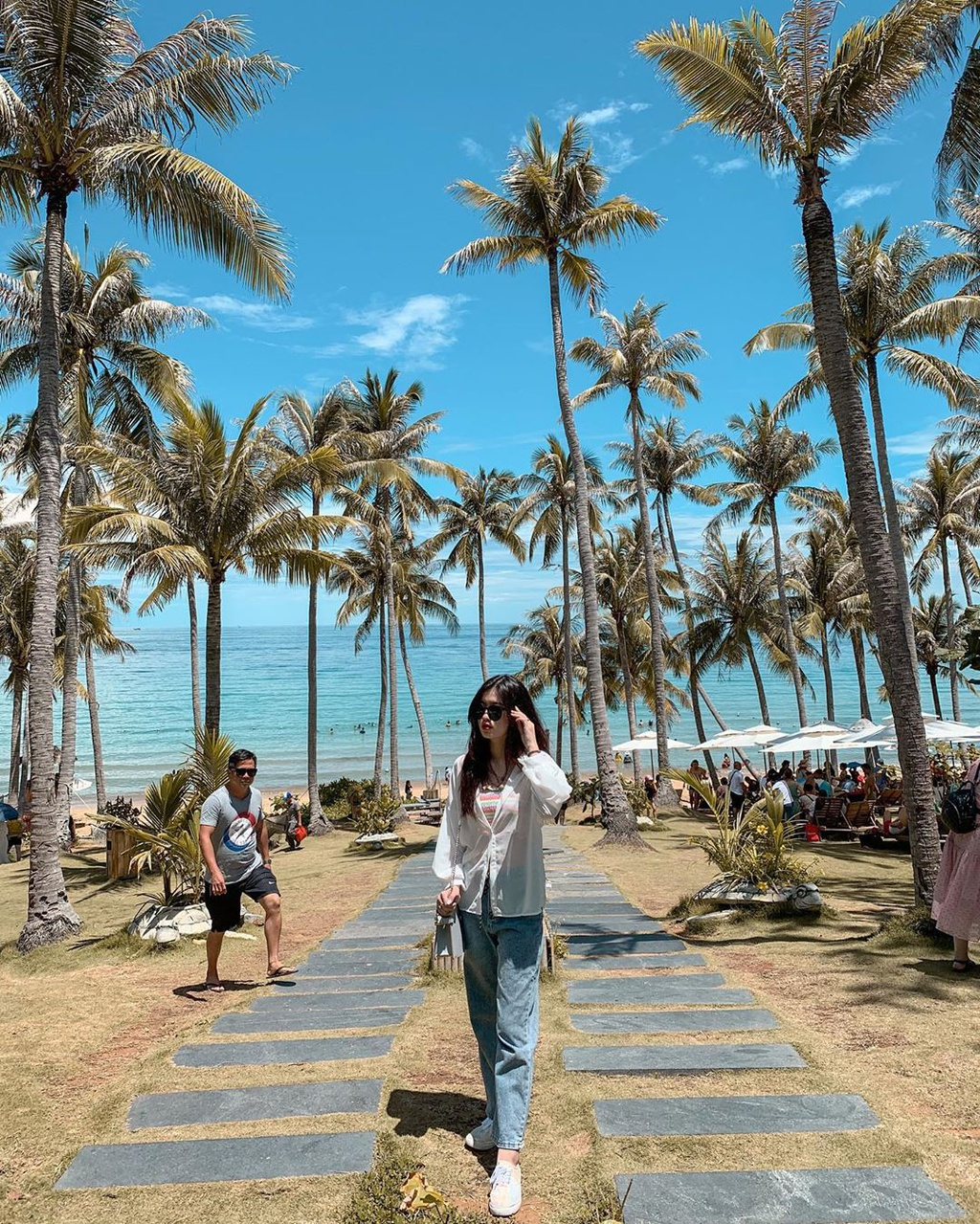 Photo: Khanhnhungbell/ via Zing News
What to do on Hon Thom: Coming to Hon Thom, tourists can immerse yourself in the cool turquoise water of Bai Nam, Bai Chuong or Bai Chao, snorkel, conquer cliffs, explore the daily lives of the fishermen or catch squid at night.
How to reach Hon Thom: Visitors can choose to take a taxi or tourism car to An Thoi seaport and then take a boat to the island for about 30 minutes. In addition, reaching Hon Thom by cable car is also an ideal choice as you will have the chance to take in an aerial view of the island.
Hon Dua (Coconut Island) in Phu Quoc, Kien Giang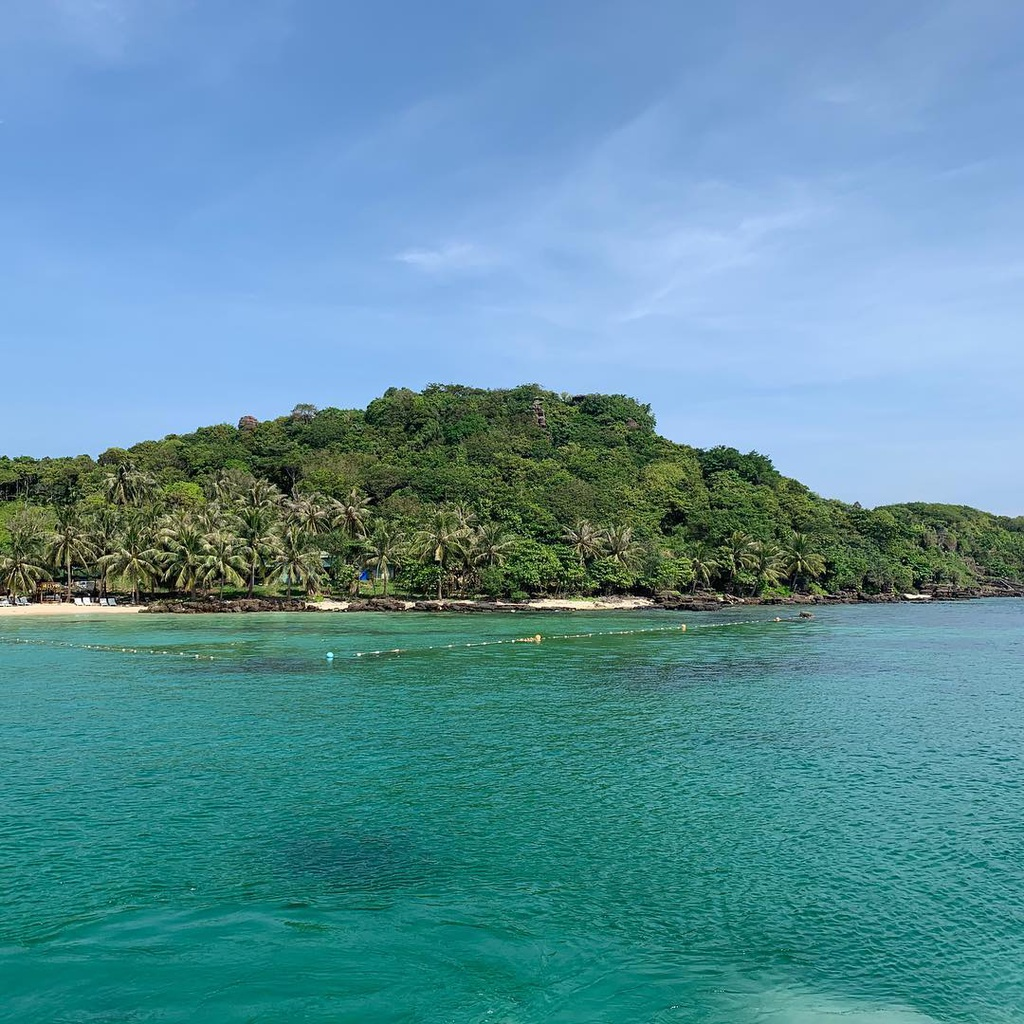 Photo: Nadyamihajlova/ via Zing News
Hon Dua is located in the Gulf of Thailand. This place remains untouched beauty without the impacts of human hands. The straight rows of coconut trees, the fresh air, and beautiful beaches are among highlights of Hon Dua.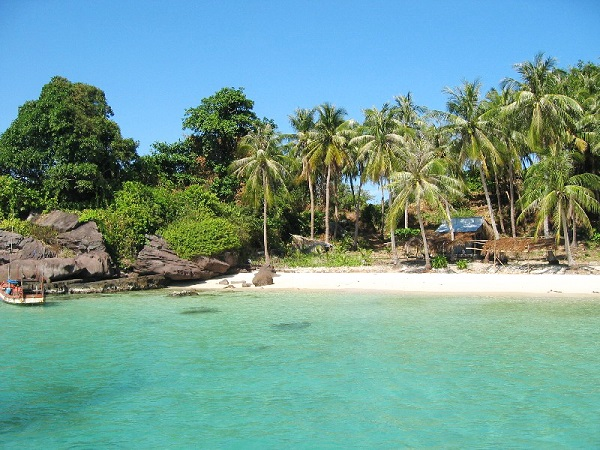 Photo: Viettravel
What to do on Hon Dua: Apart from admiring the picturesque natural beauty, travelers can visit ancient temple relics or experience coral diving.
How to reach Hon Dua: Tourists take a boat from An Thoi seaport about 20 minutes.
Hon Khoai in Ca Mau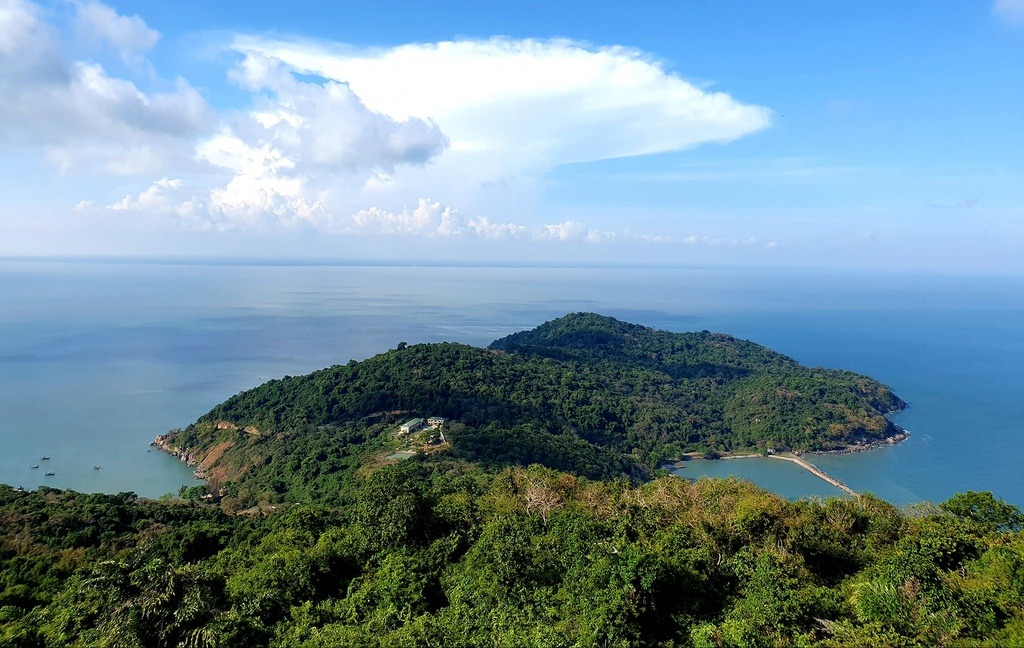 Photo: Ngo Tran Hai An/ via Zing News
As one of the most beautiful islands in the southernmost of Vietnam, Hon Khoai possesses pristine beauty and fresh air. For those who want to be close to nature and seek tranquility after long busy days at work, this island is no doubt to be the most perfect choice.
The vast primeval forest, blue sea, green hills, and multi-shaped rocks are awaiting tourists to explore.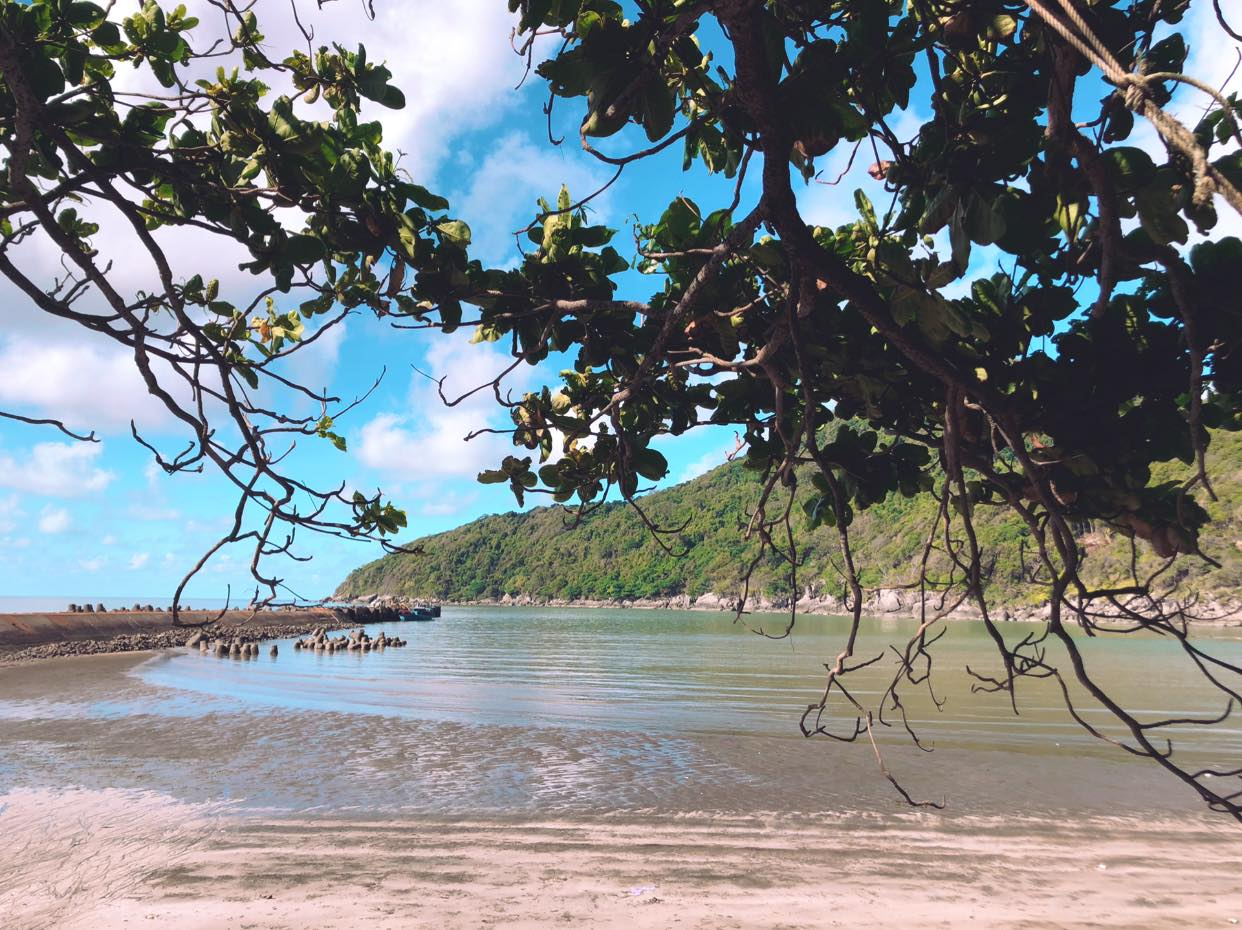 Photo: Thamhiemmekong
What to do on Hon Khoai: Tourists can discover diverse flora and fauna, Giang Tien stream, the 100-year-old lighthouse, gorgeous beaches, etc.
How to reach Hon Khoai: You travel by speedboat from Ca Mau to Rach Goc, then take the smaller boats to reach Hon Khoai Island.
Hon Nghe in Kien Giang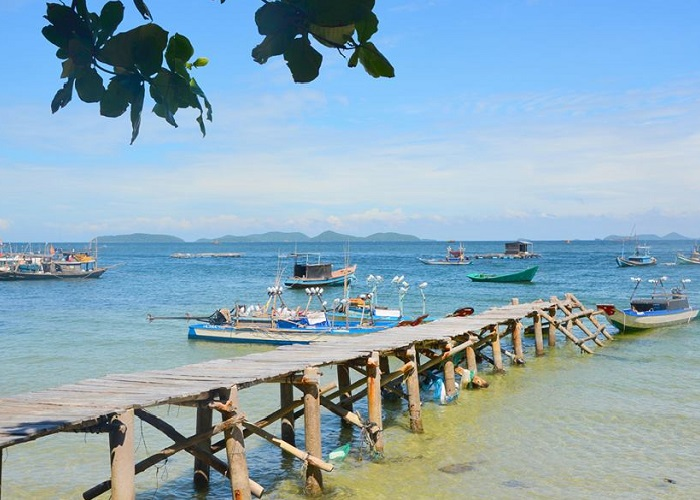 Photo: Brownie23jr/ / via Zing News
Hon Nghe Island is in Hon Nghe commune, Kien Luong district, Kien Giang province and is formed by sandstone and karst limestone.
Bestowed lush greenery, serene atmosphere, and crystalline beaches, Hon Nghe is a truly getaway to disconnect with the chaos of modern life.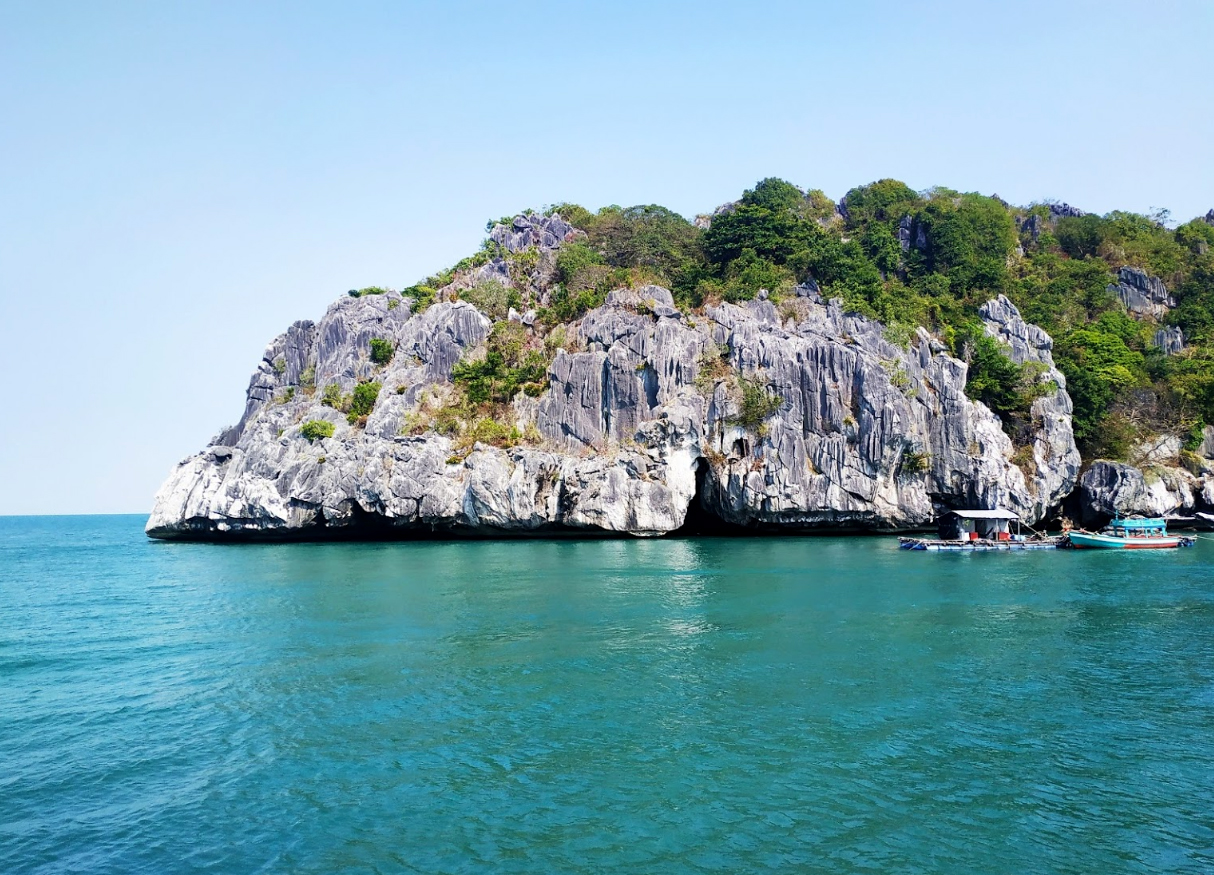 Photo: Thamhiemmekong
What to do on Hon Nghe: Visitor can leisurely take a dip in secluded beaches, contemplate sunrise and sunset, conquer Lau Chuong mountain, caves, join with the locals to catch seafood, etc.
How to reach Hon Nghe: Tourists take the boat from the pier which is opposite the shopping center in the Ba Hon town.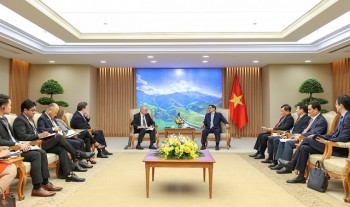 National
Vietnam News Today (Dec. 6): Vietnam records 427 new Covid-19 cases on December 5; PM hosts USABC, US corporation leaders in Hanoi; Proper investment needed to develop night-time economy; Vietnam welcomes New Zealand investors for win-win partnership.