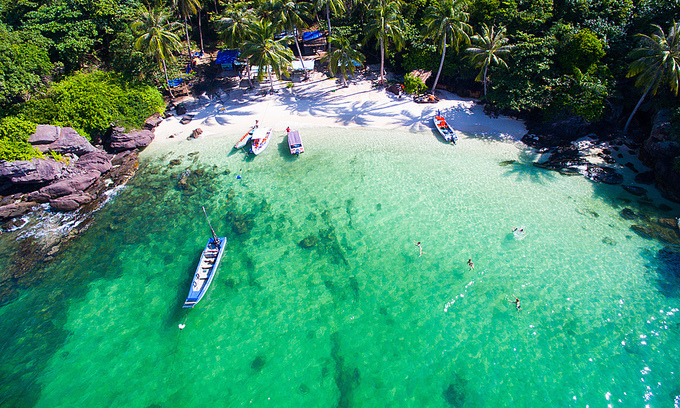 Phu Quoc Island is a top holiday destination in Vietnam. Photo by Shutterstock/Anh Minh.
The northern province Quang Ninh is expected to become a national tourism centre and Phu Quoc district in the Mekong Delta province of Kien Giang will be developed into a centre of maritime services and eco-tourism that meet international standards by 2030.
Minister of Culture, Sports and Tourism Nguyen Ngoc Thien signed Decision No. 3367/QD-BVHTTDL concretising plans and targets set in the Vietnam sustainable maritime economic development strategy by 2030 with a vision towards 2045.
Accordingly, during the 2026-2030 period, Quang Ninh will be turned into a national tourism centre connected with international tourism centres of the region and the world.
Meanwhile, Phu Quoc district will become a centre of maritime services and eco-tourism of international standards. Major tourism centres will also be formed in the central coastal region under the strategy.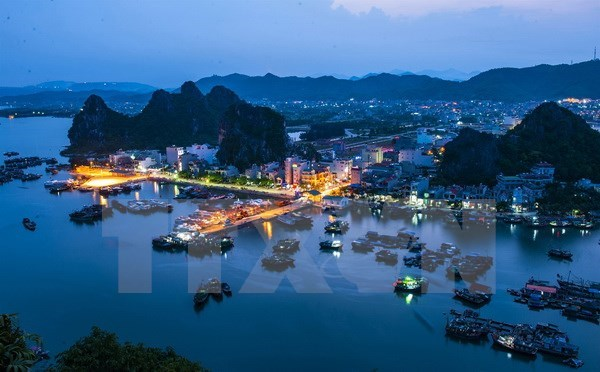 A corner of Van Don island district. Photo: VNA
To that end, the ministry will continue promoting tourism, building maritime tourism brands of international standards, diversifying tourism products and connecting with international tourism routes.
It will join hands with relevant ministries and People's Committees of centrally-run coastal cities and provinces in attracting investment in infrastructure for local tourism, thus building tourism complexes and high-quality shopping and entertainment centres, and diversifying tours.
Between 2021 and 2025, priorities will be given to reviewing and proposing investment incentives and encouraging product development in order to create breakthroughs for the sector.
Maritime tourism development will go in tandem with promoting values of natural resources, culture and history of localities.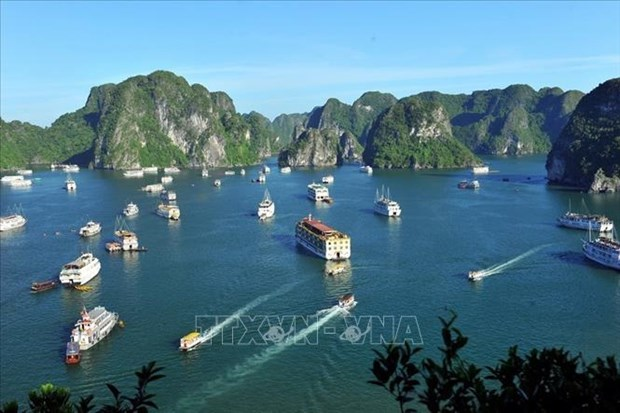 Ha Long Bay is a renowned tourism spot in Quang Ninh. Photo: VNA
Quang Ninh is endowed with natural advantages for sea and island tourism. It has a coastline of more than 250 kilometres and more than 2,000 islands and islets which account for two-thirds of the total number in Vietnam.
It is home to popular destinations such as Ha Long Bay, Bai Tu Long, Ha Long Bay National Park and some islands.
In particular, Ha Long Bay was twice recognised as a World Natural Heritage site by UNESCO in 1994 and 2000. The bay spans 1,553 square kilometres and includes 1,969 islands of various sizes. It features thousands of limestone karsts and islets in various shapes and sizes. The limestone in the bay has gone through 500 million years of formation in different conditions and environments.
The site welcomed 4.4 million holidaymakers throughout 2019, including 2.9 million foreigners, and raked in VND 1.23 trillion from tourism, Vietnam Plus said.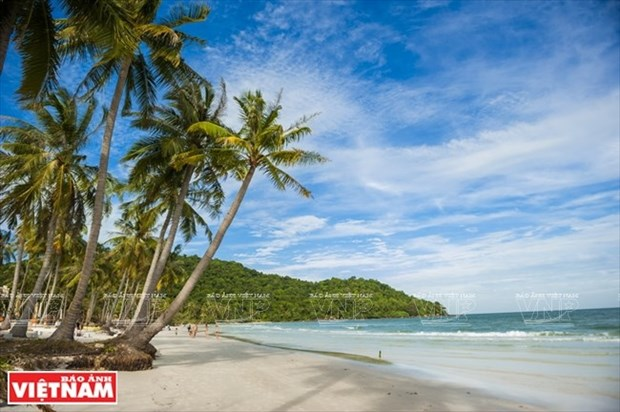 Phu Quoc Island is a top holiday destination in Vietnam. Photo: VNA
Phu Quoc is the largest island in the country at some 590,000sq.km, almost the same size as city-state Singapore.
It is known for white-sand beaches and resorts, most of which are located along its palm-lined south-western coast.
More than half of the island is part of the Phu Quoc National Park, which has mountains, dense tropical jungle, hiking trails, and wildlife.
Since the island was connected to the national power grid and a policy that allows foreigners a visa-free stay was adopted in 2014, foreigners have been flocking to it.
Apart from its natural beauty, Phu Quoc Island also attracts visitors with its luxury resorts, golf courses, an animal safari, and casinos, according to Viet Nam News./.
Rosy Huong