Five ideal hills for cloud hunting in Da Lat
Cloud hunting is one of the most interesting experiences that tourists should not miss when traveling Da Lat. Viewing the white seas of clouds and relishing fresh air in the early morning will surely help you to escape from the chaos of life.
Troc Hill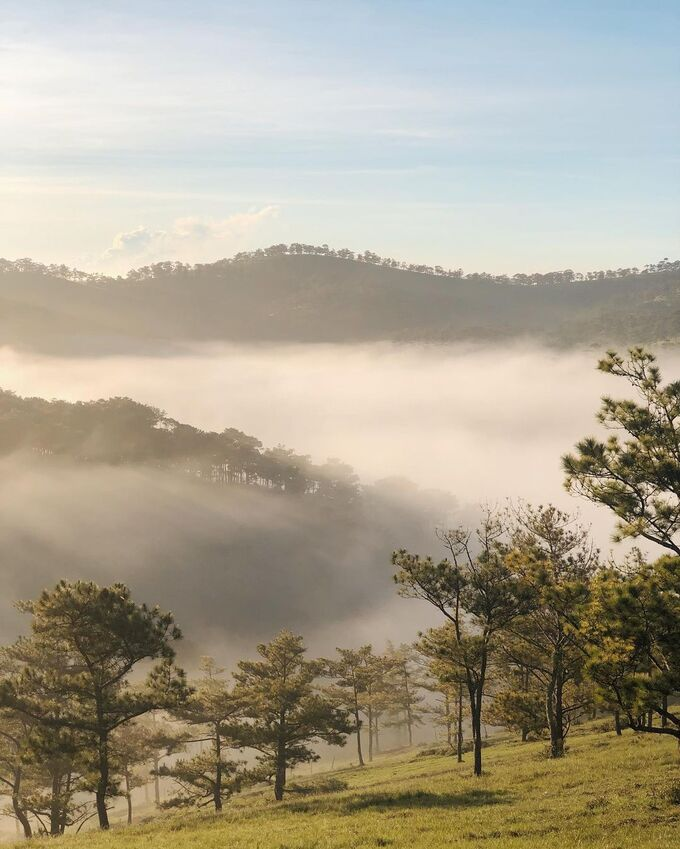 Photo: muoibaa.oi/ via VNExpress
Troc Hill is also known as Bride Hill as many couples choose this place to take their wedding photos. This is also an ideal spot to admire the sunrise and clouds. The best time for great pictures is from 5 to 5:30 a.m. when the first rays of sunshine penetrate the pine forests, VNExpress reported.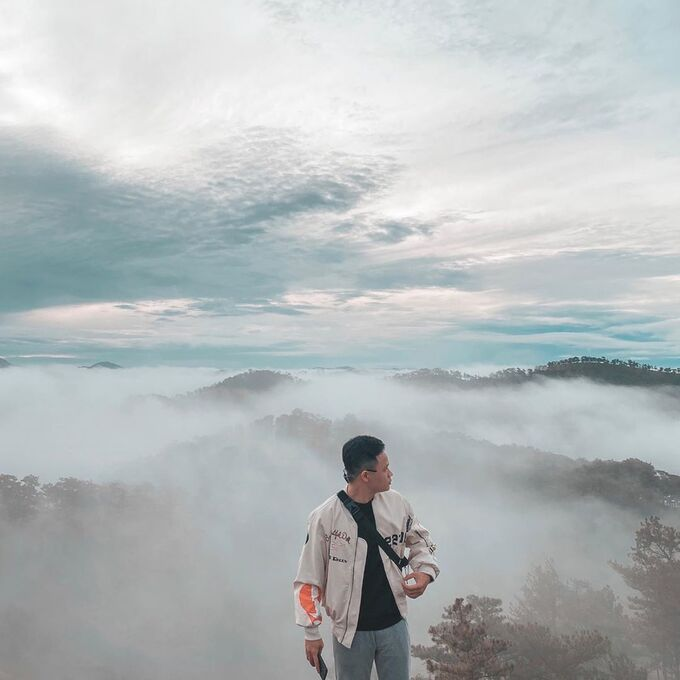 Photo: minhnhat_pb/ via VNExpress
From Da Lat city, visitors can go in the direction towards Da Lat Golden Valley tourist complex and turn right at the gate. After traversing a pink grass hill, go straight to Troc hill. Tourists can ride motorbike straight up the hill without an entrance fee.
Da Phu hill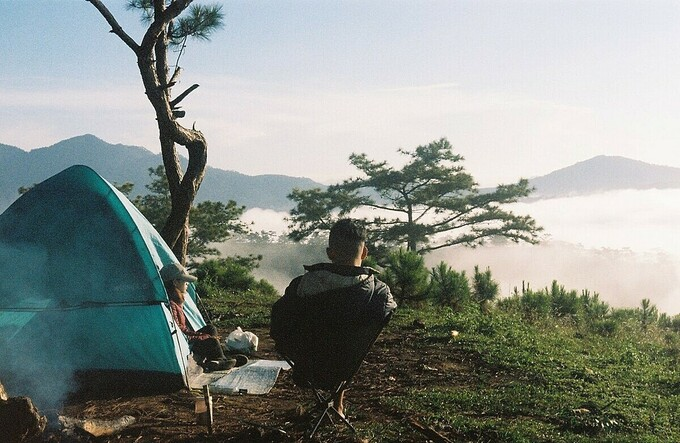 Photo: Khanh Tran/ via VNExpress
Da Phu Hill, situated in Ward 7, about 10 km from the city center is another hot place to hunt clouds. Visitors can camp overnight or wake up early to relish the view of white seas of cloud.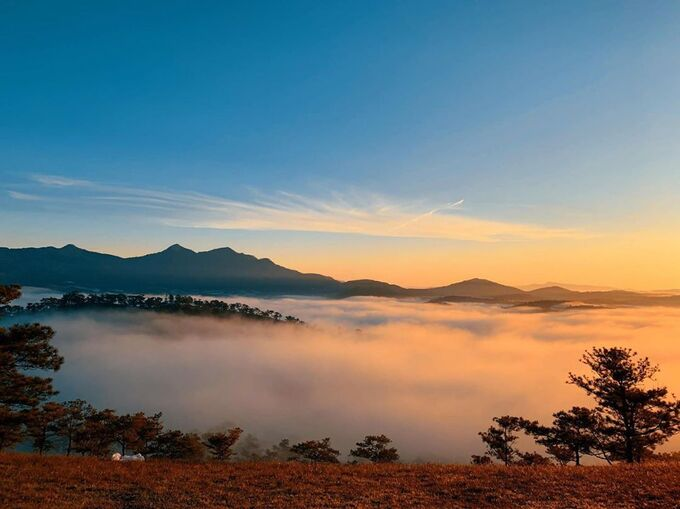 Photo: Ha Uyen/ via VNExpress
The best time for cloud hunting in Da Phu hill is from 5 to 6 a.m. From the city center of Da Lat, go past Ankroet Lake and turn right onto Da Phu Road. After that, follow the first alley until you see a small and steep road. Go up the road to reach the hill. The entrance is free.
Thien Phuc Duc Hill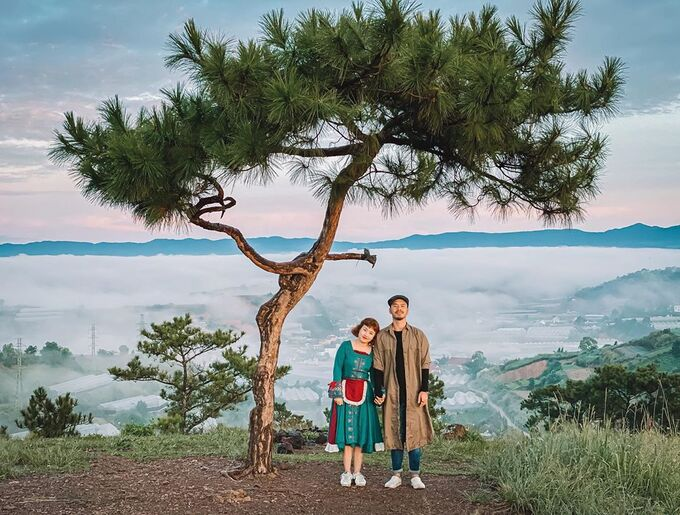 Photo: Thin/ via VNExpress
Located in Ward 7, Thien Phuc Duc Hill is the easiest and nearest destination; however, there aren't as much clouds here as in other places in Da Lat. Travelers can park vehicles at the bottom of the hill and walk up. If there are no clouds, tourists also have the chance to contemplate glorious sunrise and the entire view of the city.
To reach the hill, from Da Lat market, go across Thanh Mau Street and then enter the Thien Phuc Duc driving school.
Hon Bo hill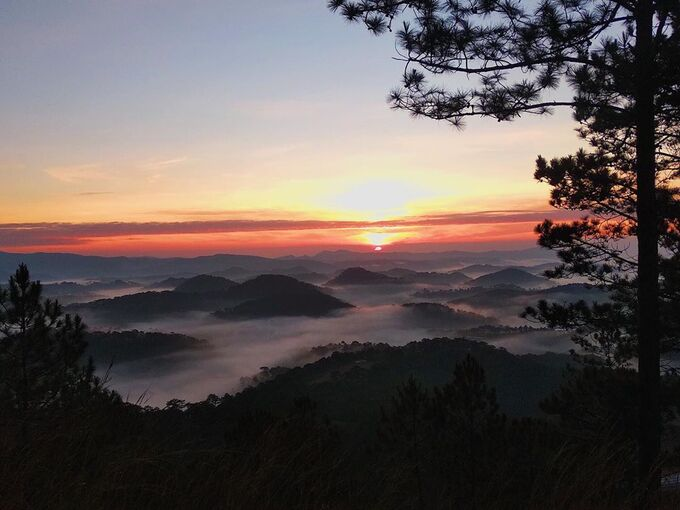 Photo: tquocanh2812/ via VNExpress
Hon Bo hill is located in Ward 12. In early mornings, it is shrouded in the dense mist and white seas of clouds resembling fairy-tale scenery. Hon Bo hill is a favorite place to camp for many youngsters. Nevertheless, the road from the camping site to the hill's top is a bit steep and hard.
From the city center, pass Da Lat Station towards Huynh Tan Phat Street and you will see the campsite, from here there will be an intersection. Go along the trail to the top of the hill. The trail is only for skilled riders, so if you don't want to take the risk, park and walk up.
Cau Dat Tea hill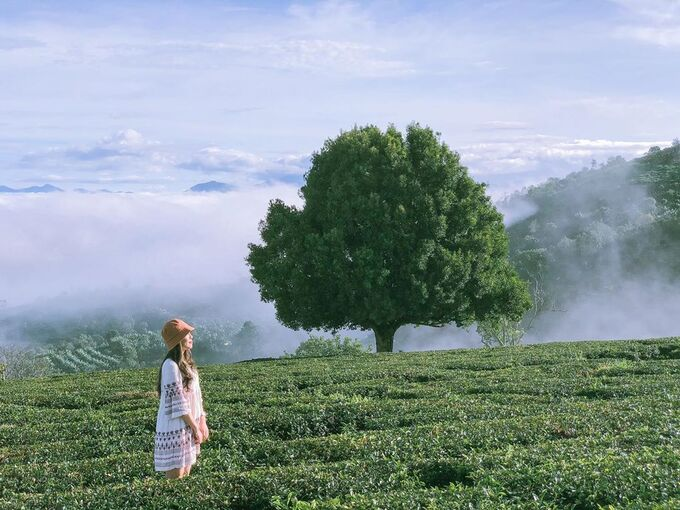 Photo: mon304/ via VNExpress
Cau Dat Tea hill is one of the most famous tourist attractions in Da Lat. Wooden bridge and carpet are two cloud-hunting spots that should not be missed here. However, the wooden carpet is being dismantled.
The tea hill is located at National Highway 20, Xuan Truong commune, about 25 km from the center of Da Lat.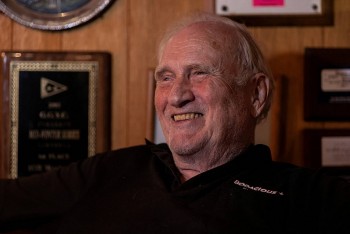 World
Alain Aspect, John F. Clauser, and Anton Zeilinger have won this year's Nobel Prize in physics for their work in quantum mechanics, Sweden's Karolinska Institute announced on Tuesday.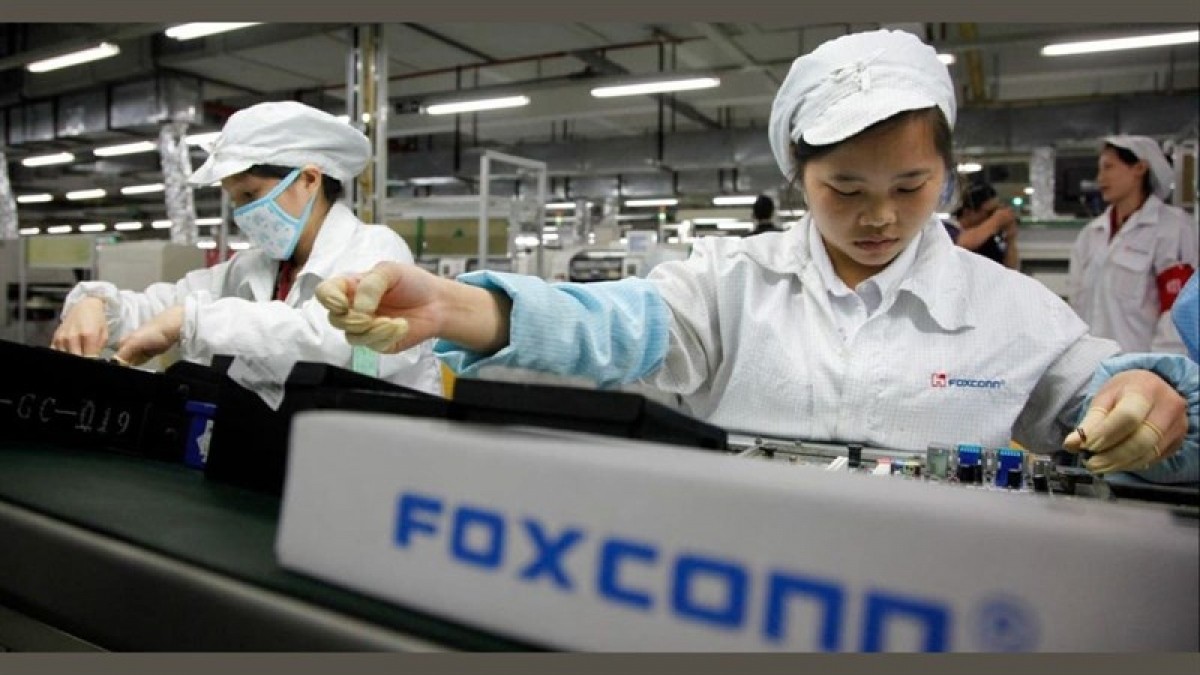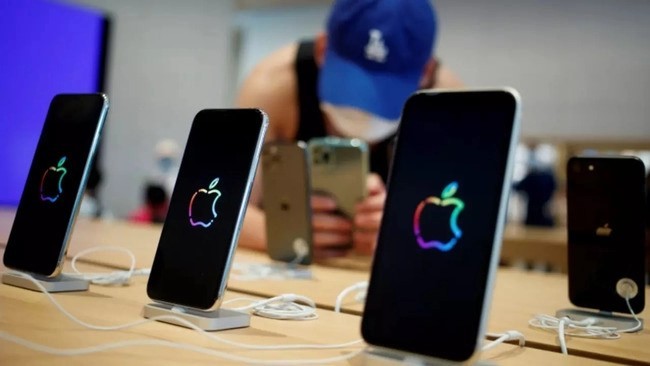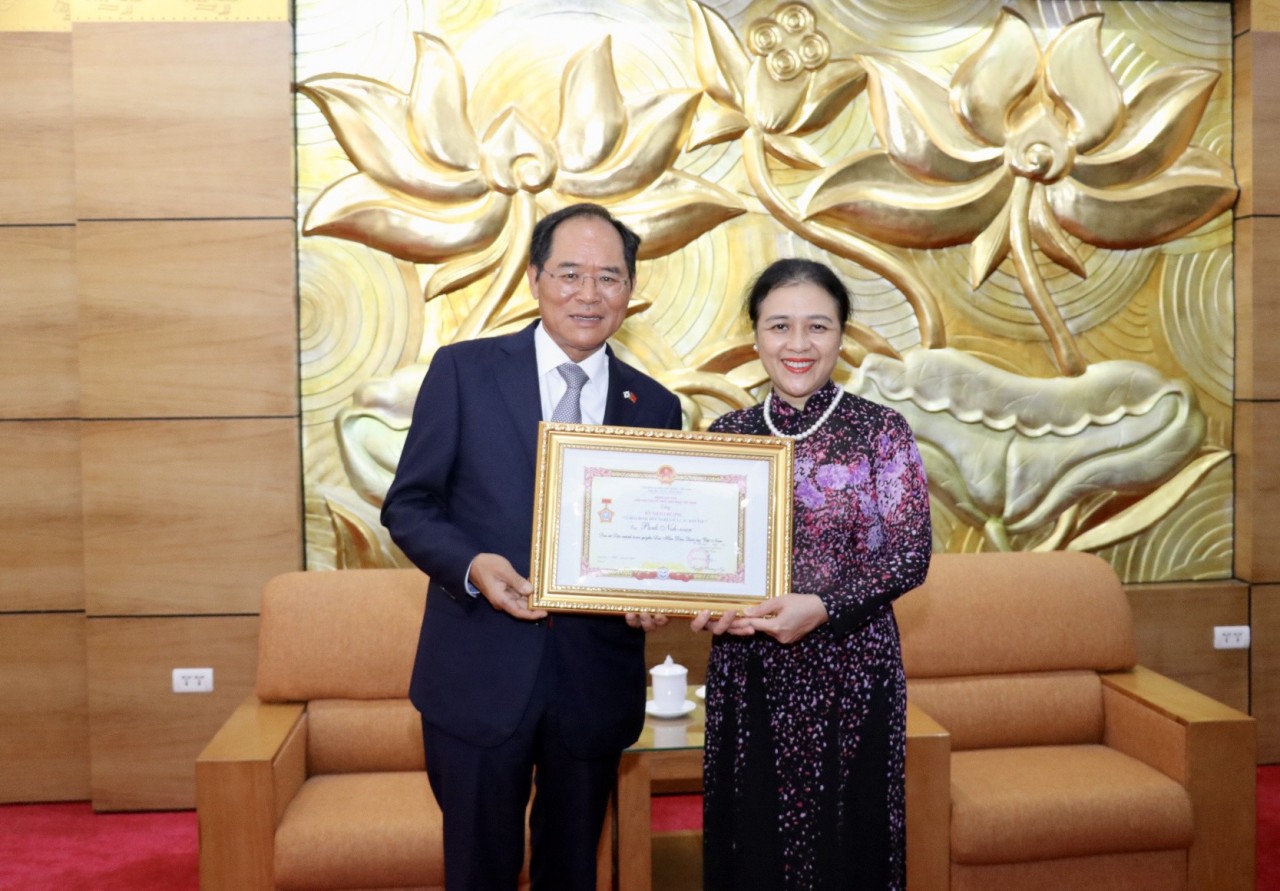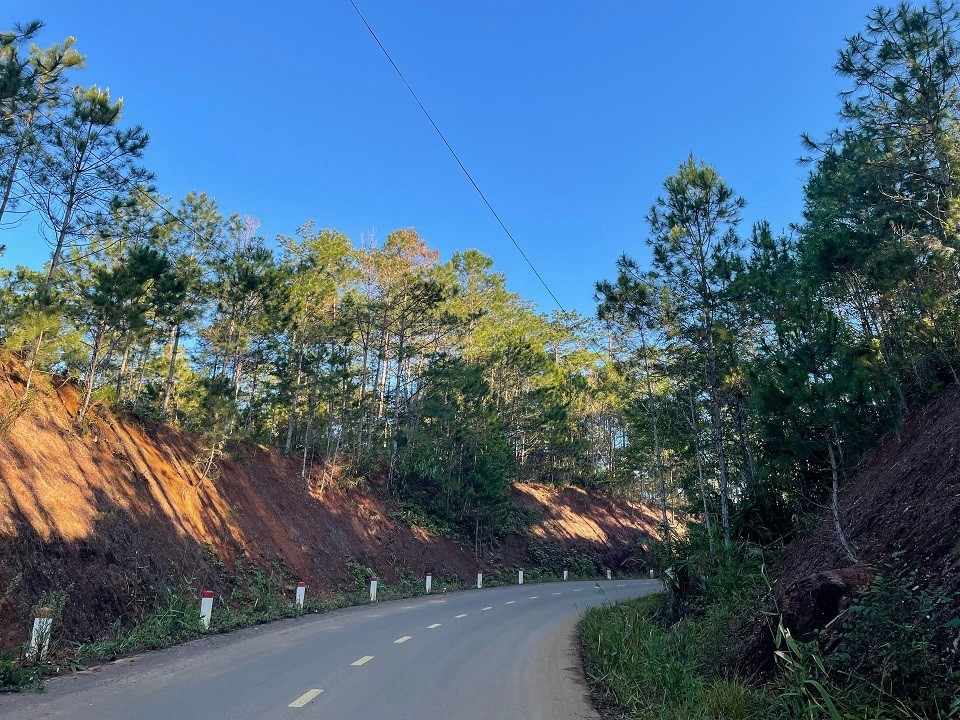 Travel
Shared a lot by travel enthusiasts on social networks in recent times, the land of Mang Den (Kon Tum) possesses many captivating elements, like a version of Da Lat many years ago.
October 04, 2022 | 09:09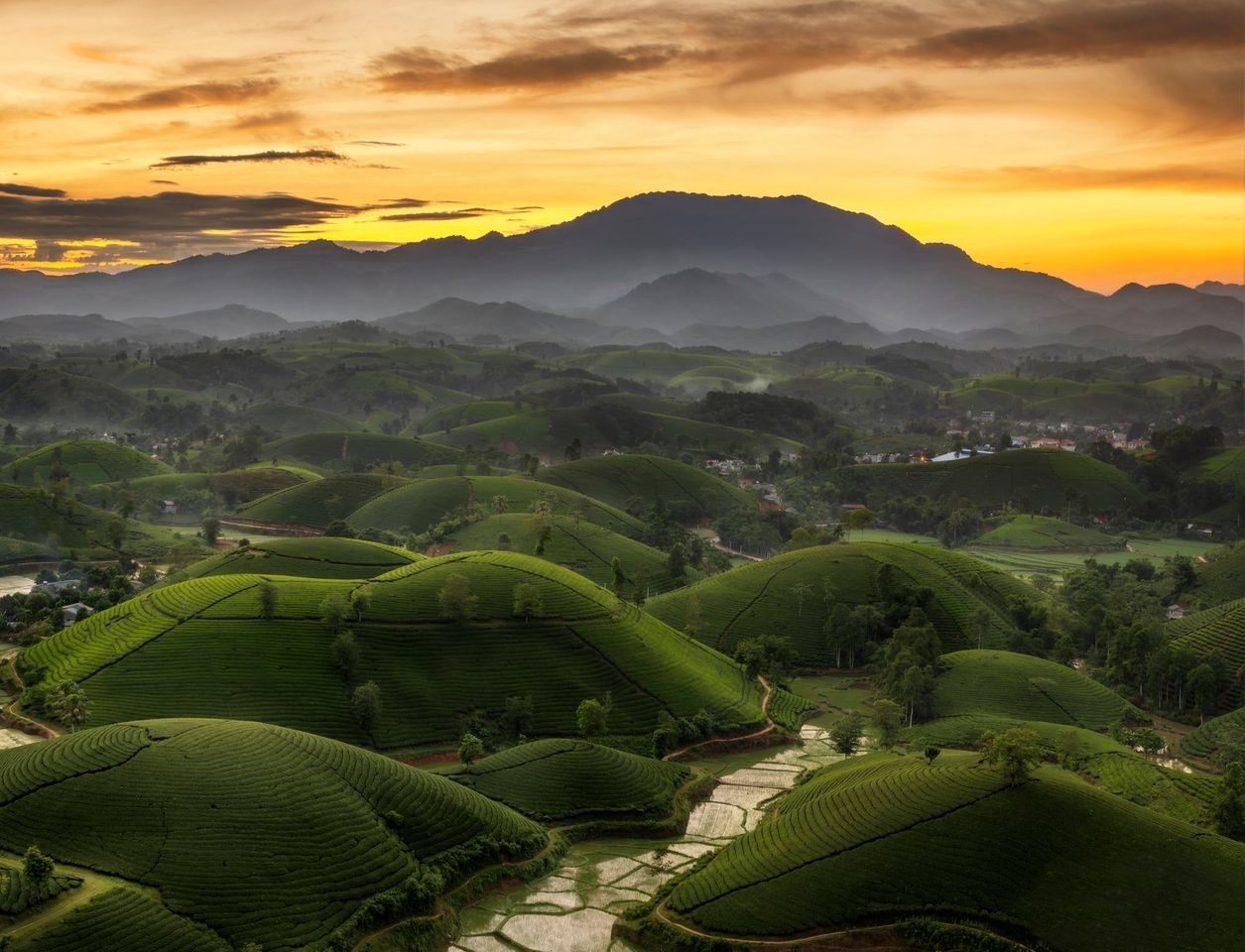 Travel
Recently, tourists have been invested in the natural scenery of the vast, beautiful green tea hills in Vietnam, where they can breathe in the fresh air and immerse themselves in the tall mountains, flower fields, and dreamy, blue skies.
October 02, 2022 | 09:44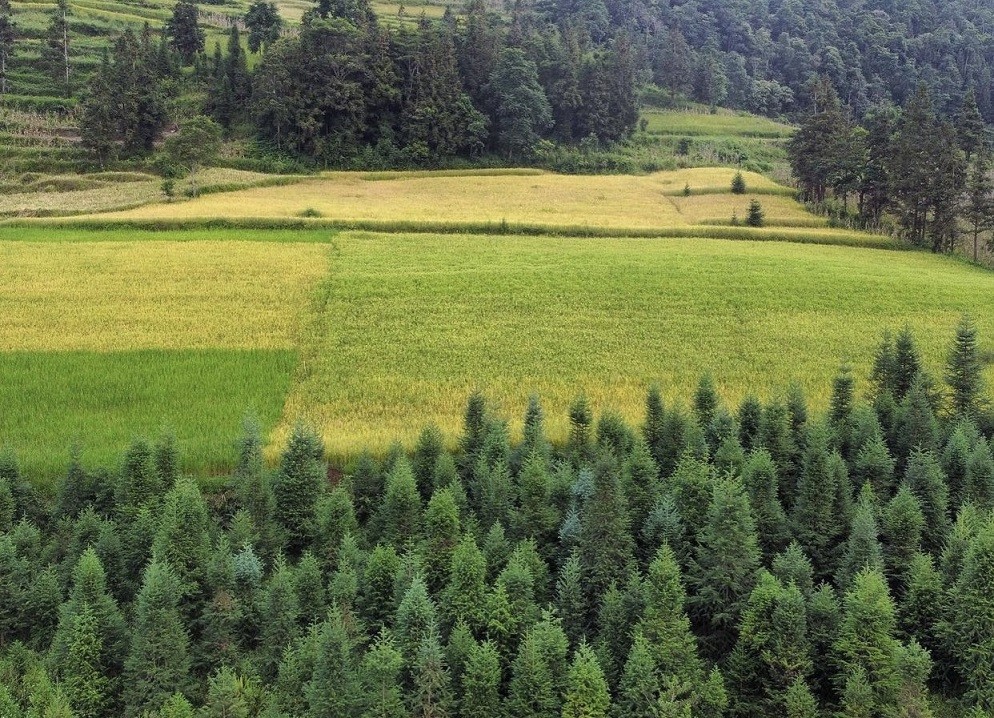 Travel
Vietnam has many verdant grasslands that possess a poetic and charming beauty. These destinations are being increasingly sought after by tourists.
October 02, 2022 | 09:06
Travel
A survey conducted by adventure tour operator Intrepid Travel has highlighted that Vietnam represents one of the five leading destinations for tourists from New Zealand who are keen to travel over the next year.
October 02, 2022 | 08:30