Five Nights at Freddy's- New AR experience, "Help Wanted" available on Xbox One
New updates to Five Nights at Freddy's AR (augmented reality) provides gamers with the most realistic and terrifying animatronic killers. Furthermore, Five Nights at Freddy's: Help Wanted is like a 'best of' compilation of the mega-popular horror franchise's most terrifying moments, now available on Xbox One.
Five Nights at Freddy's AR game updates, including new Mixed Reality modes
Illumix, creators of the popular augmented reality (AR) gaming title Five Nights At Freddy's AR (FNAF) has pointed out that due to COVID-19 restrictions this year, with more people looking to gamesand in-home scares rather than going out and about for trick or treating and Halloween activities, according to Auganix.
Five Nights at Freddy's AR, an augmented reality-based survival horror game where animatronics jump out at users in their own homes, was one of the first game titles where AR was core to the gameplay, rather than an optional feature, which helped to create a new style of horror gameplay.
The latest Halloween updates to the game include:
Making FNAF AR compatible on 5x more devices – Illumix' proprietary AR engine and API opens up gameplay to more phones (over 2K) and improves AR performance, expanding the potential audience more than 2x, according to the company – beyond just ARCore and ArKit enabled devices.
Introducing new modes of mixed reality gameplay – While players still have the experience of seeing the animatronics in their real world environment, certain characters will take users into a virtual world, right from their phones.
In addition, the company has also introduced innovative AR Interactions to the game, including new mechanics that leverage sound, motion, visuals, and even user actions to deepen immersion in the blended digital-real world. For example, users can locate and 'pick up' digital objects, have real objects trigger digital content, or are forced to be still or move to increase their levels of involvement and immersion with the brand.
Illumix added that in order to develop interactive experiences from the camera-first perspective, it has meant looking at the user experience through a fresh lens and creating original AR technology. The company has therefore been developing its proprietary AR engine to allow it to continue building MR games with greater reach. Illumix added that as a result it anticipates that much like Unreal Engine did for Epic Games, its own platform is "set to become the primary platform for any company looking for AR-first content & next-generation media."
Illumix pointed out that over the last 6 months, FNAF AR has continued to go from strength to strength, with the company noting some of the following milestones:
 FNAF AR generated over 7 million downloads, organically with no money spent on marketing or user acquisition;
 Featured as the overall Game of the Day on iOS;
 Became the highest rated mass-market AR game: 4.6 iOS, 4.4 Android (compare to Pokemon Go 4.1 iOS, Minecraft Earth 4.0 iOS, Angry Birds AR 3.9 iOS);
 Hit the top of overall mobile rankings:
 #1 Trending game on Android
 #2 Strategy game on Android
 #2 Strategy game on iOS
 #12 Overall game on iOS
 More than 1 year of total time spent in the AR experience on average by users per day;
 69% of daily time spent in the app is spent actively engaging with the camera mode (compared to 'AR-optional' games where a players have the option to turn off the AR mode entirely);
 65M+ Youtube views on FNAF AR content.
Illumix has secured USD $13 Million in funding to date and is actively growing/hiring, with revenue, monthly active users, and daily active users increasing month on month, according to the company.
Five Nights at Freddy's: Help Wanted now available on Xbox One
Truly, this is a Five Nights game that should please fans and newcomers alike. Featuring a host of various minigames and terrifying encounters from the entire series, there is loads of classic content to make you scream yourself silly, The Boxhub cited.
That includes seeing where it all started, or jumping into the latest horror on offer. Of course, this original content from the previous five games has been updated and remade for a more immersive experience.
In addition to the collection of the series' best, there is brand new content as well. This includes a shooting gallery, a free-roaming corn maze (I got scared just thinking about that one), and an assembly line that allows you to construct your very own animatronic abomination.
Game Description:
Five Nights at Freddy's: Help Wanted is a collection of classic and original mini-games set in the Five Nights universe. Survive terrifying encounters with your favorite killer animatronics in a collection of new and classic FIVE NIGHTS AT FREDDY'S™ experiences. "Where fantasy and fun come to life!"
• YOU'RE HIRED – Time to get your hands dirty. Repair claustrophobic ventilation systems, troubleshoot broken animatronics that could activate at any moment, or spend your evenings cowering in the nighttime security guard office.
• CELEBRATE – Confront your favorite killer animatronics including; Freddy, Bonnie, Chica, Foxy, Springtrap, The Mangle, Funtime Foxy, and Circus Baby.
• FUN FUN PRIZES – Toys, Plushies, Bobbleheads, and candy candy candy! Earn super fun prizes you can play with at the interactive Prize Counter! Collect well hidden Faz-Tokens to unlock even more rare collectibles for more SUPER FUN FUN FUN.
• PIZZA PARTY – Scenes from classic titles have been updated and remade for a fully immersive experience including; Five Nights at Freddy's, Five Nights at Freddy's 2, Five Nights at Freddy's 3, Five Nights at Freddy's 4, and Five Nights at Freddy's: Sister Location.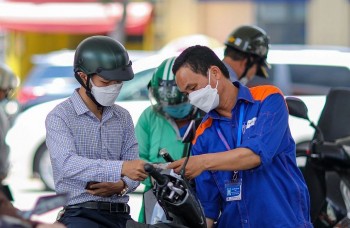 Economy
Vietnam Business & Weather Briefing (Oct 2): Binh Duong lures foreign investors with special care, the North and Central regions continue to have heavy rains, leading to the risk of flooding, flash floods, and landslides.