Football Betting: Vietnam Might Allow Betting on 27 International Football Tournaments
Vietnam might expand the number of football betting on international tournaments from 15 to 27, including the English Premier League, La Liga and Bundesliga.
The Ministry of Finance has completed provisional revisions to Government Decree No. 6, issued in 2017, regarding "the business of betting on horse racing, greyhound racing and international soccer," and will submit it to the national government for approval this year after one year of collecting feedback.
In addition to an expansion of the list of international tournaments for betting, the draft revisions also create a more open mechanism for football bettors and betting businesses.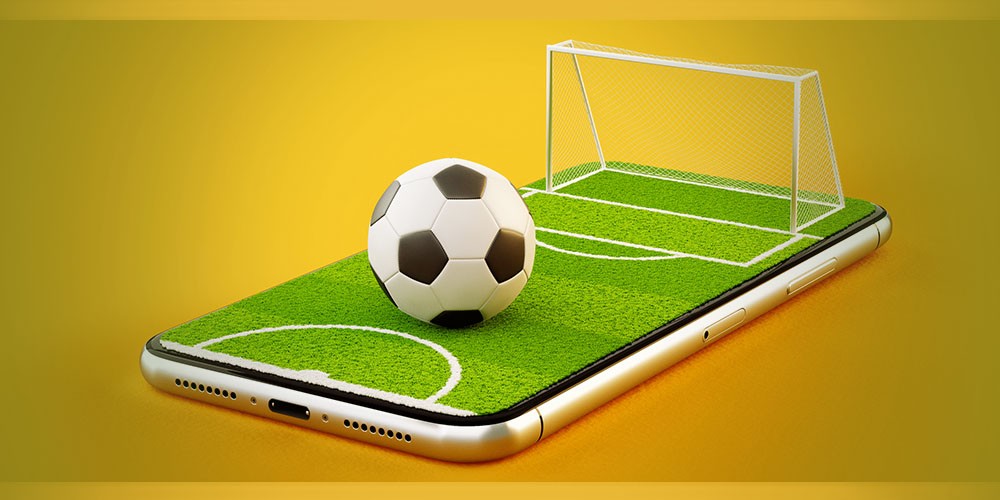 Photo: Daily Watch Reporters
According to the provisions of Government Decree No. 6, the matches and tournaments for international football betting business must be announced and ratified by the International Federation of Association Football (FIFA).
In reality, FIFA only announces football tournaments it organizes and does not grant any approval to international matches and football tournaments.
The FIFA-recognized football events include only four to eight tournaments per year, Tuoi Tre News reported.
This regulation is the main reason why no investors have participated in international football betting business in Vietnam after more than four years since Government Decree No. 06 was issued because profitability is very low, an expert said.
In 2018, the Ministry of Culture, Sports, and Tourism publicized a list of 15 tournaments for betting within that year, but no bookmakers paid attention to them for fear of losses because these events were small and unappealing.
Every football betting company is required to have a charter capital of at least VND1 trillion (US$43.8 million) but they are only permitted to take part in four to eight tournaments per year.
Following many comments on the decree, the ministry has drafted the amendments to it to spur the development of the international football betting market in Vietnam.
Accordingly, betting will be allowed on 27 international tournaments, including the qualifying and final rounds of the FIFA World Cup for men and women, UEFA European Football Championship, UEFA Champions League, AFC Champions League, AFC Cup, Copa America, English Premier League, La Liga, Bundesliga, Serie A, and Ligue 1, among others.
This proposed expansion would make football betting more attractive to bettors and ensure profitability for bookies, the finance ministry said.
Also in the draft, the ministry allows betting tickets to be sold on the Internet in addition to sales at terminals and over the phone as stipulated in Government Decree No. 06.
International football betting businesses can sell tickets at terminals in 20 provinces and cities, including Hanoi, Da Nang, Khanh Hoa, Ba Ria - Vung Tau, Ho Chi Minh City, and Can Tho.
The ministry maintains the current regulation that bettors shall be at least 21 years old, instead of lowering the age to 18 as proposed by many officials.
Each wager must be at least VND10,000 ($0.43) and not exceed VND1 million ($44) a day.
The best sports betting bookies in Vietnam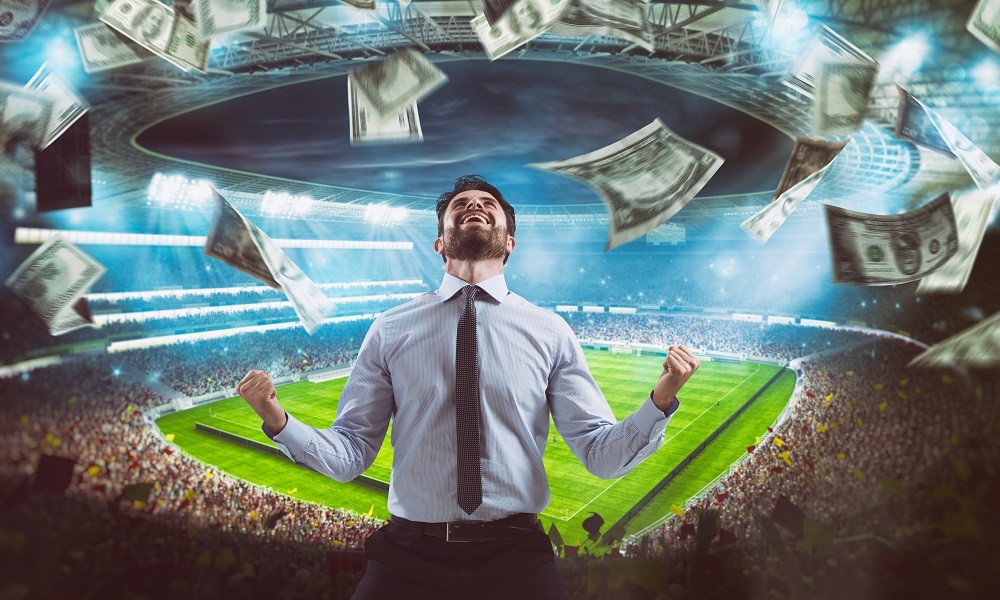 Photo: Getty Images
Players must be at least 21 years of age, with the minimum bet set at 1,000 dong and a maximum of one million dong per day. Players wishing to enter a casino must also be at least 21 years old, have the permission from their family to do so and not have a criminal record.
The fact that, sports betting market in Vietnam is well-known and prominent. Betting is quite popular among Vietnamese, and it includes boxing, European football, and the majority of popular American sports, according to Vietnam Insider.
Bet365
When it comes to online betting in India, Bet365 is undoubtedly one of the first names that springs to mind. This company is one of the world's largest betting business titans. When it comes to real-time streaming and live betting, Bet365 is most likely the best service provider. Among Indian gamblers, the company is also well-known, trustworthy, and well-recommended. The site's security for both private information and cash is unquestionable. Notable Bet365 features include:
Dafabet
Those looking for a company that offers advantageous odds, player-friendly conditions, and speedy payments should definitely choose Dafabet. This site is actually one of the world's top-rated betting resources, having a strong presence in Asian and European markets. Dafabet also has appealing deals for gamers.
The firm's headquarters are in Asia, which is an added bonus for bettors in Vietnam and the surrounding region. Dafabet has grown to become a trusted brand among thousands of customers since its inception in 2004. One of its well-known characteristics is the availability of Asian handicap betting lines.
Users have no reasons to be concerned about the security of their personal information when using Dafabet. The most recent encryption methods, along with the 1024-bit RSA key and 488-bit security, provide strong protection against any hacker assault.
1xBet
In 2007, the company joined this industry. Nonetheless, they only became popular among gamblers a few years ago. The appropriate promotional campaign, along with perseverance, will gradually but definitely turn 1xBet into a serious force in the betting business. There, 1xBet effectively competes with the top five businesses.
The extra benefit of the 1xBet company is their strict regulation and comprehensive licensing, as well as attractive odds.
1xBet monitors all market sectors as one would expect a top-rated bookmaker to do.
12BET
This company has been in existence since 2017, and it remains one of the finest online sports betting services, having been the pioneer. After more than four years of operation, 12BET has demonstrated a strong reputation among the world's betting communities.
Client support representatives for the company are professionals that operate flawlessly. Their ability to respond quickly to emails is undeniably one of their strengths. The specifically developed smartphone application is highly popular among bettors. Obviously, it is compatible with both iOS and Android devices.
Multiple deposit and payment methods are accepted here. Credit cards and bank wire transfers Pinnacle accepts Neteller, Moneybookers, MasterCard, Visa, and many other payment methods. In addition to sports betting, casino and poker gaming options are available.
M88
The company is regarded as one of the best online betting providers, providing an excellent experience. The site's well-designed and functional layout, as well as competent support, promotions, and featured industry-related items, signify a lot here.
As a consequence, customers are really satisfied. Everyone who is new to betting in general, and online betting in particular, should choose M88 as the best option for newcomers. M88 has been in the industry for quite some time (established in 2015). Their primary markets are Canada, Vietnam, and Philippines, and their headquarters are in Malta.
Football betting: billions of US dollars run overseas each year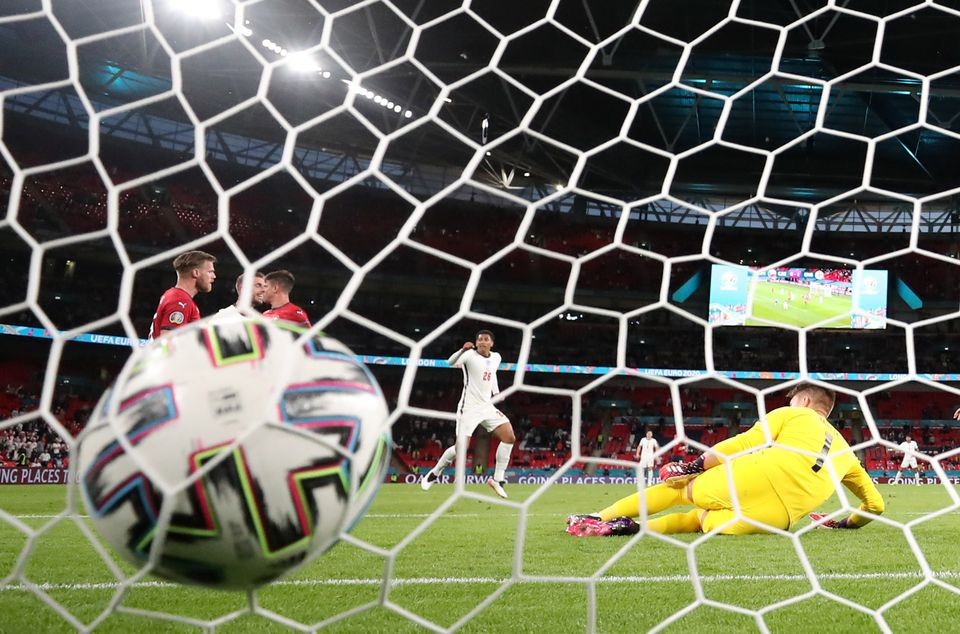 Photo: Reuters
Under Decree 06/2017, betting activities are allowed for only international football matches and tournaments announced and approved by the International Federation of Association Football (FIFA).
Therefore, national football championships, including world-famous tournaments like the English Premier League, German championship (Bundesliga), Spanish championship (La Liga) and Italian championship (Serie A) are not in the list of football events allowed for betting. Meanwhile, football tournaments organized by FIFA do not take place often, only every 2-4 years, and these tournaments are short, usually from 10-30 days, according to Vietnamnet.
Moreover, investment in football betting is high. According to regulations, businesses investing in betting business must have a minimum charter capital of VND1,000 billion (nearly $50 million). With the trial time of five years, investors are afraid to fail to recover investment capital. For these reasons, more than four years since Decree 06/2017 was promulgated, there is not a single investor in football betting business in Vietnam.
The birth of this Decree is also a long story. According to Mr. Nguyen Ngoc My, Vice Chairman of the Vietnam Association of Foreign Invested Enterprises (VAFIE), the Decree was drafted in 2006. In 2014, the National Assembly approved the policy on football betting, and in 2017 the Decree was issued. As the decree was compiled in a long period, right after its issuance, the decree became outdated.
At the same time, the Internet has been developing rapidly. For gamblers in Vietnam, just passing the firewall, they can bet easily and the authorities can't manage them. This is an opportunity for the development of illegal betting rings. After a ring is destroyed, many others appear.
Experts estimate that with around $10 billion poured in illegal football betting/year, the state budget can earn $2 billion if the tax rate is 20%. This amount is equivalent to tax revenue of the entire alcohol, beer, soft drink industry every year. At the same time, Vietnam can prevent the flow of capital running overseas.
Legalizing international football betting in Vietnam will certainly limit illegal betting, Vietnamnet reported.
Mr. Nguyen Mai, President of VAFIE, said that betting has a good and bad side. If it is not allowed, players will still bet illegally. If the authorities see the positive side of the betting business, such as the state can collect taxes, can manage players, and betting activities, legalizing international football betting should be permitted in Vietnam.
In fact, horse and greyhound racing betting services have helped boost the tourism industry.
According to VAFIE, the total revenue of the global betting market in 2019 was $231 billion. Despite the impact of the Covid-19 pandemic, the industry grew 14% in 2020.