Who will Vietnam compete in World Cup qualifiers' third round?
In the final round of World Cup Asian qualifiers, Vietnam will face many formidable opponents, namely Japan, Australia, Saudi Arabia.
Vietnam placed in Group B
The draw on Thursday, conducted by the Asian Football Confederation, put Vietnam into group B with Japan, the continent's top team in FIFA World Ranking, along with Australia (4th), Saudi Arabia (6th), China (9th), and Oman (11th), VN Express cited.
Back in June, Vietnam made history by advancing to the final round of World Cup Asian qualifiers for the first time as one of the best second-placed teams of the second round. They went unbeaten in seven games before losing to the UAE in the final game.
With two wins and one loss in the final matches in Group G of the second qualifiers hosted by the UAE, Vietnam earned 2.79 more points and ranked 11th among 12 teams competing in the third qualifiers, according to VNA.
In the other group, Iran, South Korea, UAE, Iraq, Syria, and Lebanon will go head to head.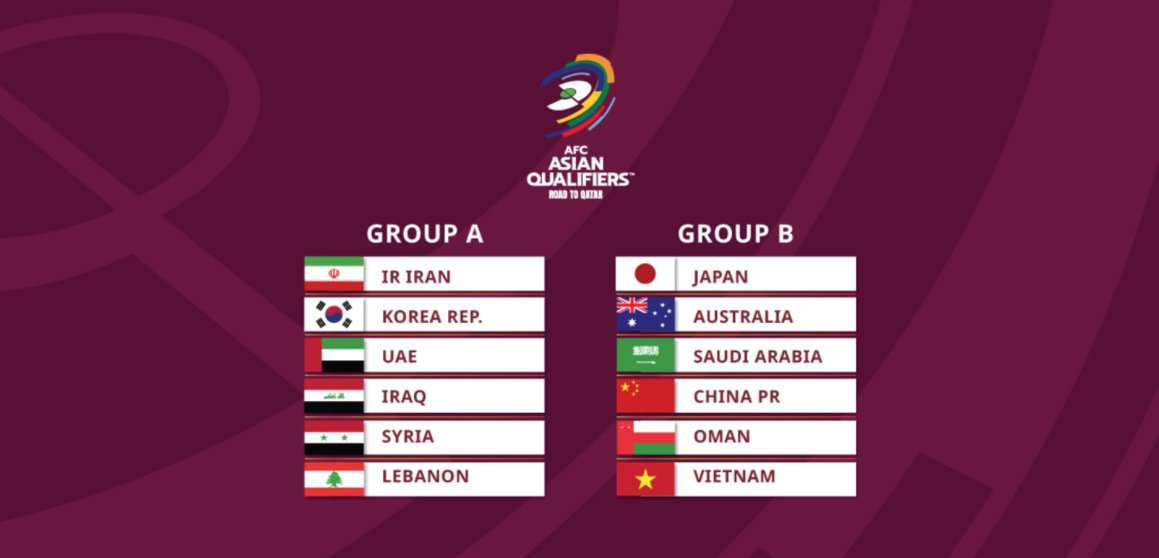 Photo: AFC
Vietnam's opponents review
Group B promises to be equally thrilling with Australia and Saudi Arabia both having made the Finals five times previously and China once. Oman and Vietnam have never qualified for the global showpiece, AFC cited.
Japan
Japan has qualified for the World Cup seven times, the first being in 1998 where they lost all three group games and finished in 31st position. Masashi Nakayama scored Japan's first-ever goal in a World Cup Finals against Jamaica on 26 June 1998 in a 2–1 defeat. Keisuke Honda becomes the first Japanese player to score in three world cups: 2010, 2014, 2018, said Kyodo News.
They made their sixth appearance at the finals in the 2018 FIFA World Cup in Russia. Japan became the first-ever Asian nation to beat a side from South America after they won 2–1 against Colombia in the group stage. The team made it to the Round of 16 (the first knock-out round) but lost to Belgium, 3–2.
Australia
Australia has qualified for the FIFA World Cup finals on five occasions: in 1974, 2006, 2010, 2014, and 2018. They have also attempted to qualify through to the FIFA World Cup, 15 times with their first attempt being in 1966 when they lost to North Korea.
Australia went through the second round of qualifiers undefeated, scoring 28 goals and conceding just two. Japan, ranked 28th by FIFA, looms as the biggest threat to Australia's hopes of qualifying for a fifth consecutive World Cup, News AU cited.
Saudi Arabia
Saudi Arabia has played in five FIFA World Cup tournaments, which were in 1994, 1998, 2002, 2006, and 2018, Their best performance was in 1994, where they reached the round of 16.
The Green Falcons are a difficult opponent; fast, young, skillful, they benefit from the resources the Saudi domestic football system offers. They're most dangerous in attack, hard to beat at home but historically weak away. They're prone to defensive errors and have little patience for underperforming coaches, having churned through 11 in the past decade, said Sydney Morning Herald.
China
According to South China Morning Post, China has only qualified for one Fifa World Cup, the 2002 edition held in Japan and South Korea, but they will host the next AFC Asian Cup in 2023. Team Dragon may have underachieved in the past, but things are slowly changing. The powers that be are so desperate to reach a second World Cup chance, Arab News commented.
Oman
Oman is considered a strong, well-organized, and fierce team. They have never qualified for the World Cup but have qualified for the Asian Cup in the years 2004, 2007, 2015, and 2019. They also have reached the Arabian Gulf Cup final four times and have won it for the first time on their third attempt as hosts in 2009. They had to wait for the 2017 edition to win the tournament for the second time in their history.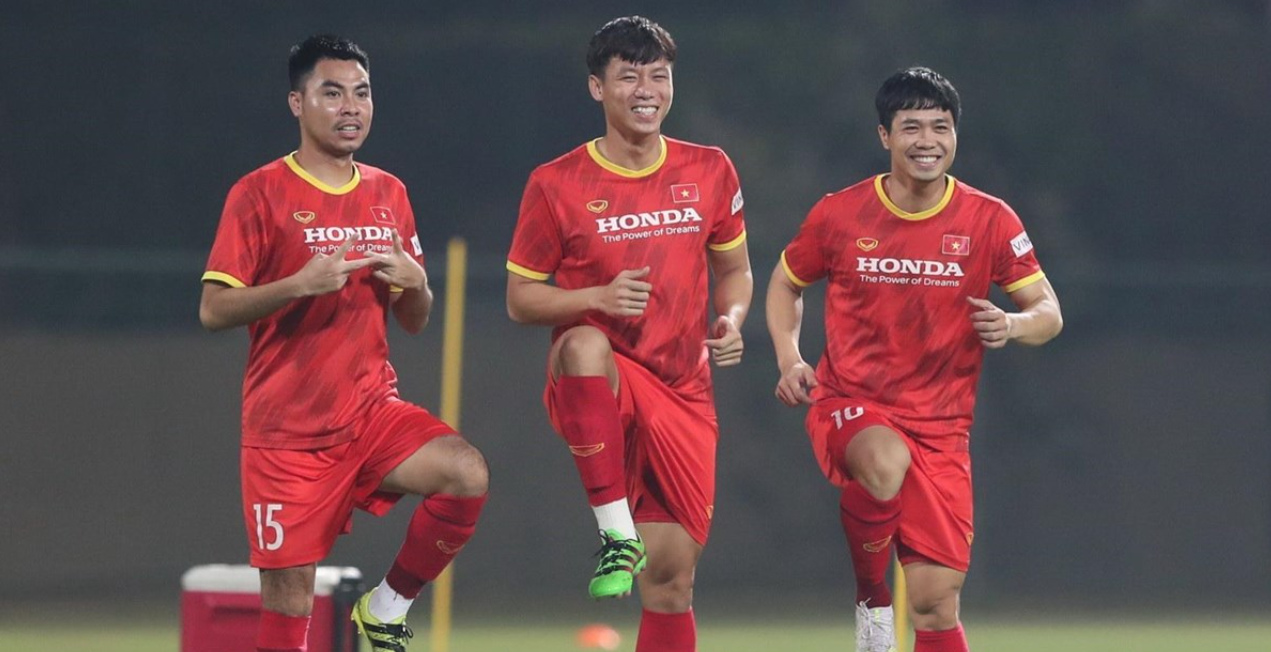 Photo: VNA
Vietnam's preparation for Round 3: Stronger the opponent, higher the spirit
Preparing for the team's historic matches, Vietnam's head coach Park Hang-seosaid one of the greatest strengths of his wards was their mental strength, especially against stronger opponents, according to VN Express.
"In group B, all teams are stronger than us. We will come prepared for each game with a humble heart, a challenging spirit and we will try our best. Each team in group B have their own style of play. This is an opportunity for Vietnam to learn and develop as we prepare for these games," the coach said. The stronger the opponent, the higher the spirit," he added.
The national team will gather for training in August before playing their first game of the final round against Saudi Arabia on Sept. 2. All the opponents are currently placed higher than Vietnam in FIFA World Ranking.
What to know about World Cup qualifiers' third round?
12 teams from the second round have qualified for the third round of the qualifiers. Seven group toppers from eight groups (Qatar will not play the third round as they are the host country) and five best runners-up teams qualified from the second round.
The respective group winners and runners-up will directly qualify for the 2022 World Cup in Qatar, while the third-placed teams will advance to the Asian playoff to determine the side that will advance to the intercontinental playoff, Goal reported.
Vietnam's team schedule in the third round
| | | |
| --- | --- | --- |
| First match | September 2, 2021 | Saudi Arabia vs Vietnam |
| Second match | September 7, 2021 | Vietnam vs Australia |
| Third match | October 7, 2021 | China vs Vietnam |
| Fourth match | October 12, 2021 | Oman vs Vietnam |
| Fifth match | November 11, 2021 | Vietnam vs Japan |
| Sixth match | November 16, 2021 | Vietnam vs Saudi Arabia |
| Seventh match | January 27, 2022 | Australia vs Vietnam |
| Eight match | February 1, 2022 | Vietnam vs China |
| Ninth match | March 24, 2022 | Vietnam vs Oman |
| Tenth match | March 29, 2022 | Japan vs Vietnam |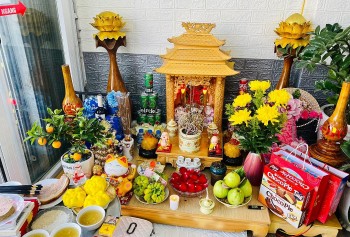 Handbook
Learn more about an ancient Vietnamese tradition that may bring you good fortune!