Football Legend Patrice Evra Visits Hanoi
On the morning of September 4, former football player Patrice Evra was seen enjoying his time in Hanoi with friends and locals.
Over the weekend, many football fans caught Patrice Evra eating at a sidewalk restaurant on Hoe Nhai Street (Ba Dinh District, Hanoi). He was accompanied by a number of friends, including former Man City defender Micah Richards and comedian Romesh Ranganathan.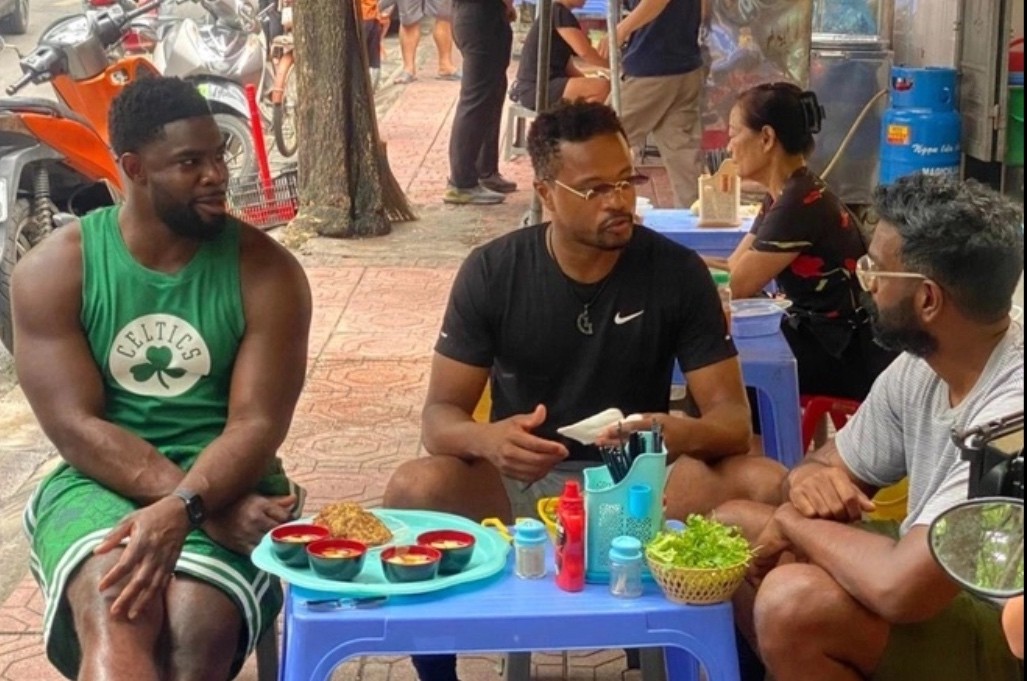 Former football player Patrick Evra (middle) eating with friends on September 4 in Hanoi. Joining Evra on his trip to Vietnam were former football player Micah Richards and British comedian Romesh Ranganathan. (Photo: Zing News).
Many fans recognized Patrice Evra and captured the moment he enjoyed Hanoi's fried rice with a cup of iced tea. On his social account, Patrice Evra also posted the fan's captures with a positive attitude.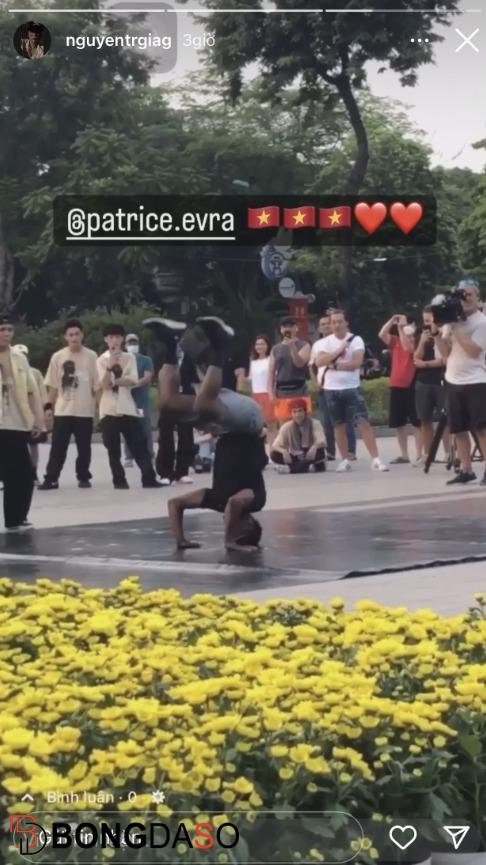 Patrick Evra also showed off his break dance moves at a park in Hanoi, which delighted many fans (Photo: Bongdaso)
On the evening of September 4, the former famous player was spotted watching the match Manchester United against Arsenal at a cafe in Hanoi.
Previously, Patrick Evra shared a picture of traveling in Ha Long Bay with the message: "Good evening, Vietnam".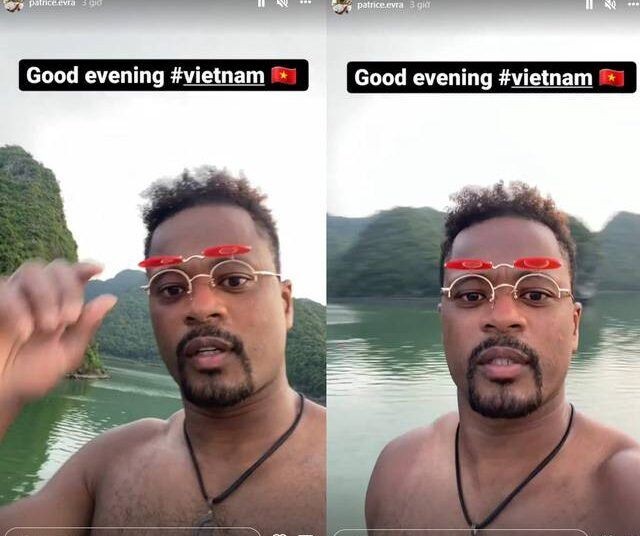 (Photo: thethaovanhoa).
The MU legend was very happy with the experience on the yacht and impressed by the beauty of Ha Long Bay when sharing with friends and fans in the story section that: "The scenery here is so great. Everyone, don't be jealous. I just wanted to show off a bit."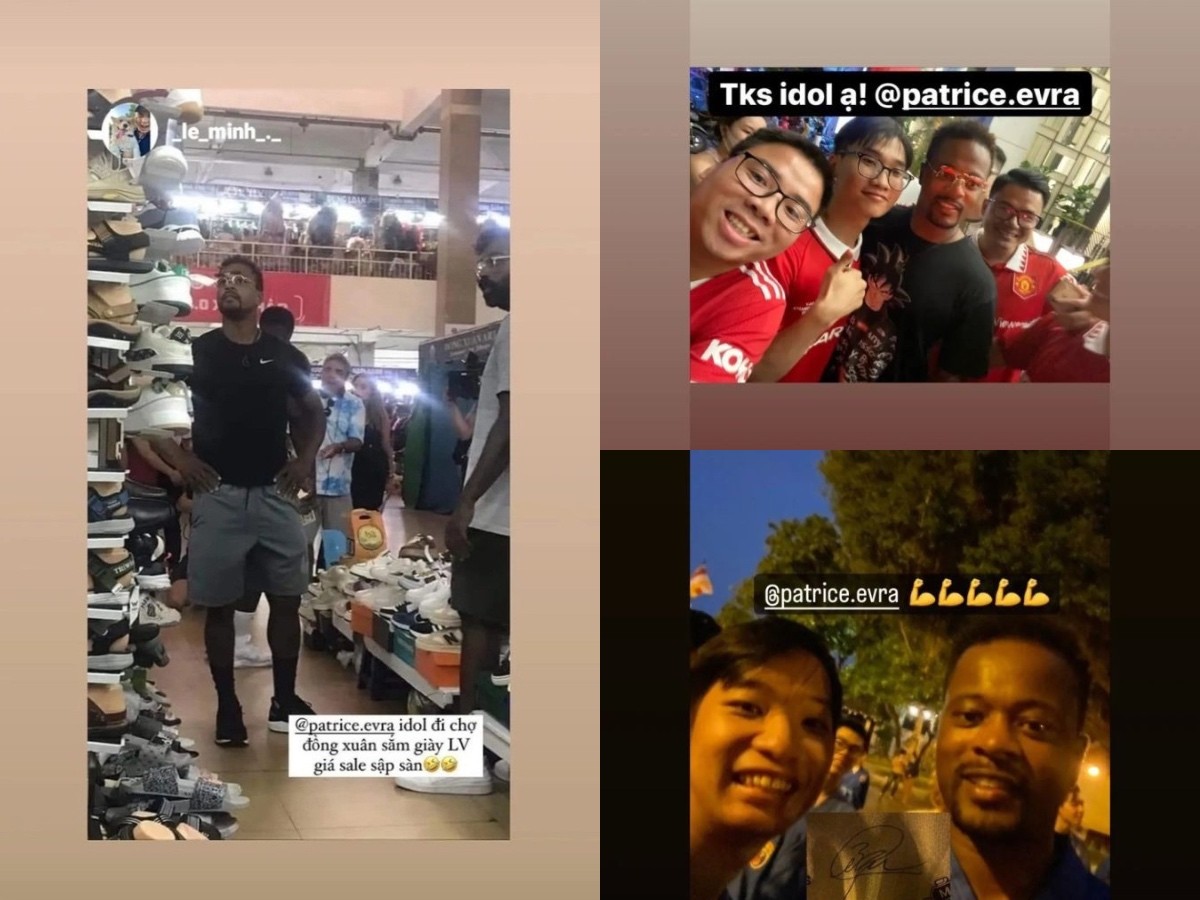 In Hanoi, Evra enjoyed cha ruoi (ragworm omelet) at a street-side stall and visited Dong Xuan Market on Sunday, while being greeted by many local fans (Photo: thethaovanhoa).
The Frenchman joined in many activities to show his excitement to visit Hanoi city, such as eating local's specialty, playing sports. He welcomed the Vietnamese fans to take photos and videos of him, and even said thank you to them on social media. Evra also practiced Vietnamese martial art Vovinam at Hai Ba Trung Temple in Me Linh District.
Videos by Helo.com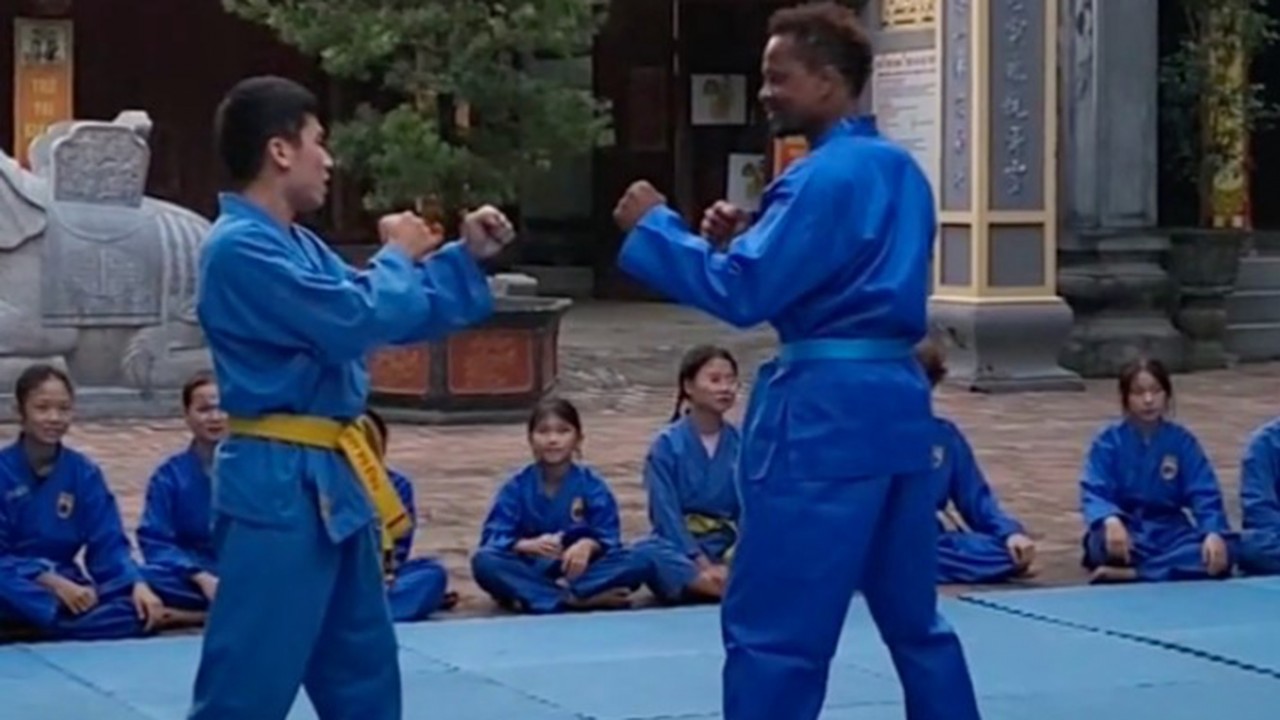 (Photo: thethaovanhoa)
"Having my first training session of martial arts called Vovinam. Thank you Vietnam," he wrote on his Instagram to his 10.4 million followers.
| | |
| --- | --- |
| Patrice Evra had a history of 8 years with Manchester United (2006-2014). While he was in Old Trafford with the "Red Devils", the team won 5 Premier League Champion and 1 Champions League (Photo: VTV). | During his career, Evra had reached considerable individual and team heights. He won the Premier League championship five times and the Serie A championship twice; as well as the UEFA Champions League (2008) with Manchester United. After parting with the Old Trafford team, he switched to Juventus and won two more Serie A titles. In the last years of his career, he played for Marseille and West Ham before retiring in 2018. |
In June 2018, another Manchester United player also came to Vietnam to travel, Chris Smalling. The English midfielder attracts attention when playing shuttlecock with people around Hoan Kiem Lake. In addition, Smalling and his girlfriend Sam Cooke also cycled more than 30 km to visit Duong Lam ancient village.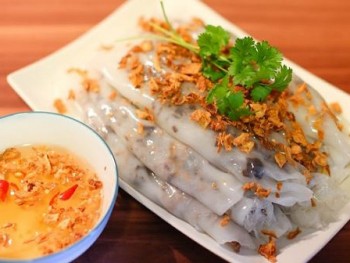 Travel
Banh Cuon is the next representative to bring Vietnam into the world culinary field.