Foreign firms register trademark protection for Vietnamese rice in U.S
Four foreign companies have registered trademark protection for Vietnam's ST25 rice in the U.S., which may choke off Vietnamese food exporters tapping the market later, according to Vu Ba Phu, director of the Trade Promotion Department under the Ministry of Industry and Trade.
Pham Minh Thien, general director of the Dong Thap-based Co May Co. Ltd., said besides ST24 and ST25 rice, he has seen Vietnamese rice with Vietnamese names such as "Ba con nai" and "Ba mien" labeled as "Made in Thailand" in the U.S. market.
Speaking to The Saigon Times, a leader of the Vietnam Food Association (VFA) said Vietnamese enterprises have been tardy in registering trademark protection for their products in foreign markets.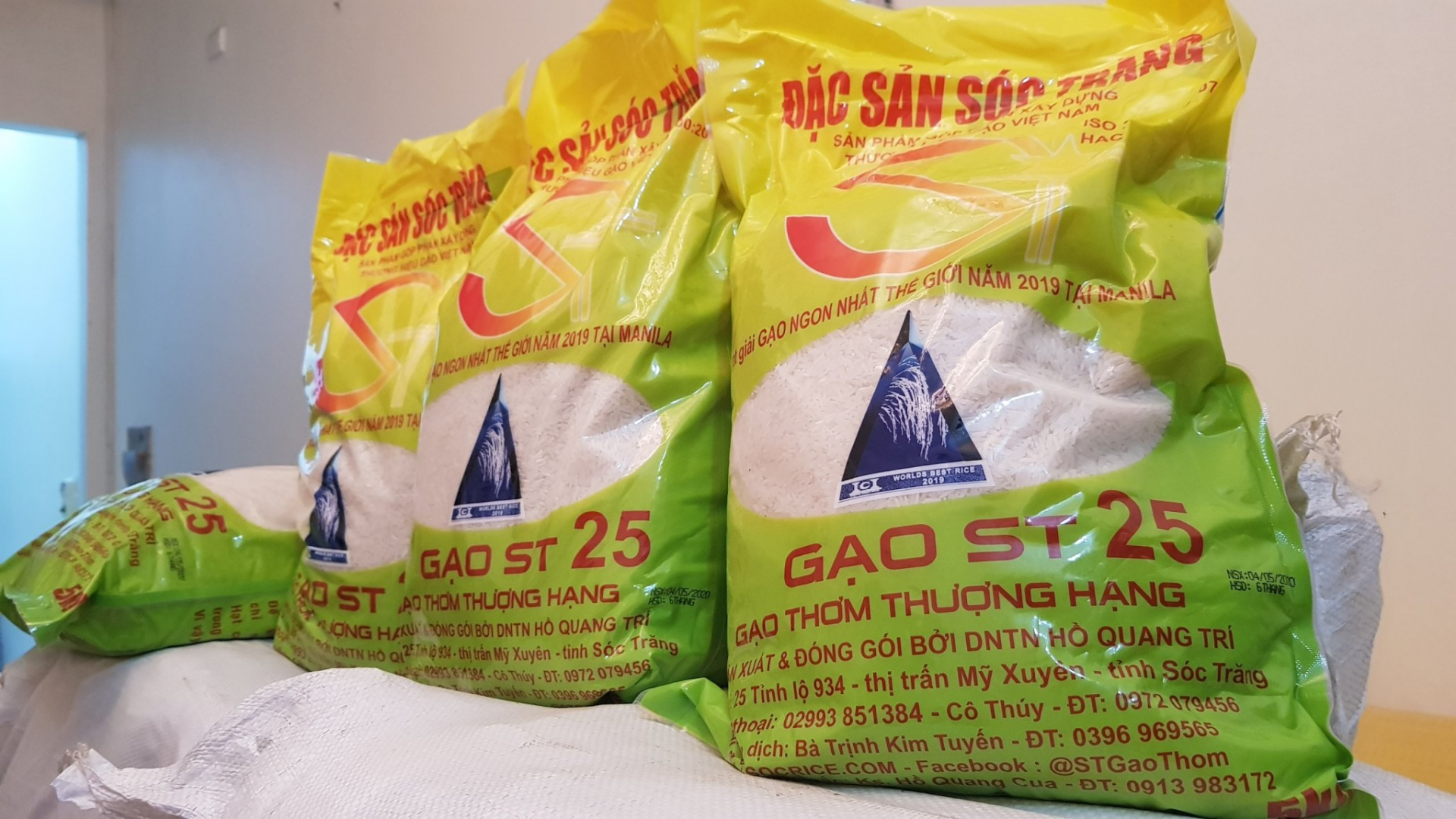 Vietnam's ST25 rice once recognized as the world's best rice. Photo: VNA
This is not the first time this is happening. Foreign companies have also registered trademark protection for other Vietnamese products in foreign markets such as Phu Quoc fish sauce and Buon Ma Thuot coffee.
"Enterprises from any country are not banned from registering trademark protection for the products of other countries if the products have not been registered for trademark protection in the U.S.," the VFA leader said.
Vu Ba Phu said the relevant agencies can help businesses register trademark protection for their businesses in foreign markets but cannot help them reclaim their brands that have been registered for trademark protection by foreign companies.
Getting dragged into legal proceedings related to trademark protection also costs a lot of money and time. Therefore, Vietnamese businesses should proactively protect their brands.
"A Hanoi-based cushion and chair manufacturer has registered for the trademark protection for its products in 60 countries around the world right after the products were launched, even before seeking distributors. This is what Vietnamese businesses should do to protect their brands and products in foreign markets," Phu suggested.
After ST25 won the title of the best rice in the world, it becomes positive news for Vietnam agriculture.
ST25 is a type of rice that is very sweet and smooth creating a flavor that easily attracts the taste.
This new product not only promotes Vietnamese rice in the international market, but it is also a motive for the farmers and entrepreneurs to invest in manufacturing high-quality rice in the integration time.
Especially when there is an increase in demand worldwide creates many big opportunities for Vietnam.
But it also creates many challenges. If we want Vietnamese rice to compete in the market besides the brand reputation, we have to earn customers' trust. It can only be achieved if we can maintain quality control and quality seeds.
Building a brand for Vietnamese rice is a long road especially when many trade deals were signed, creating many criteria and expectations for the products.
After successfully create a brand reputation, we must maintain and protect Vietnamese rice together, so it can rise.
Vietnam exported 638,000 tonnes of rice worth $352 million in the first two months of 2021, declining 31.4% in volume and 18.3% in value year-on-year.
The average export price of rice in the period was $551.7 per tonne, up 13.5 percent compared to the same period last year, said Vietnamplus.
The Philippines remains the largest importer of Vietnamese rice, with a 47.6 percent market share. Rice exports to this market reached nearly 170,000 tonnes valuing at $91.4 million in the period, increasing by 25.6 percent in volume and 48.9 percent in value.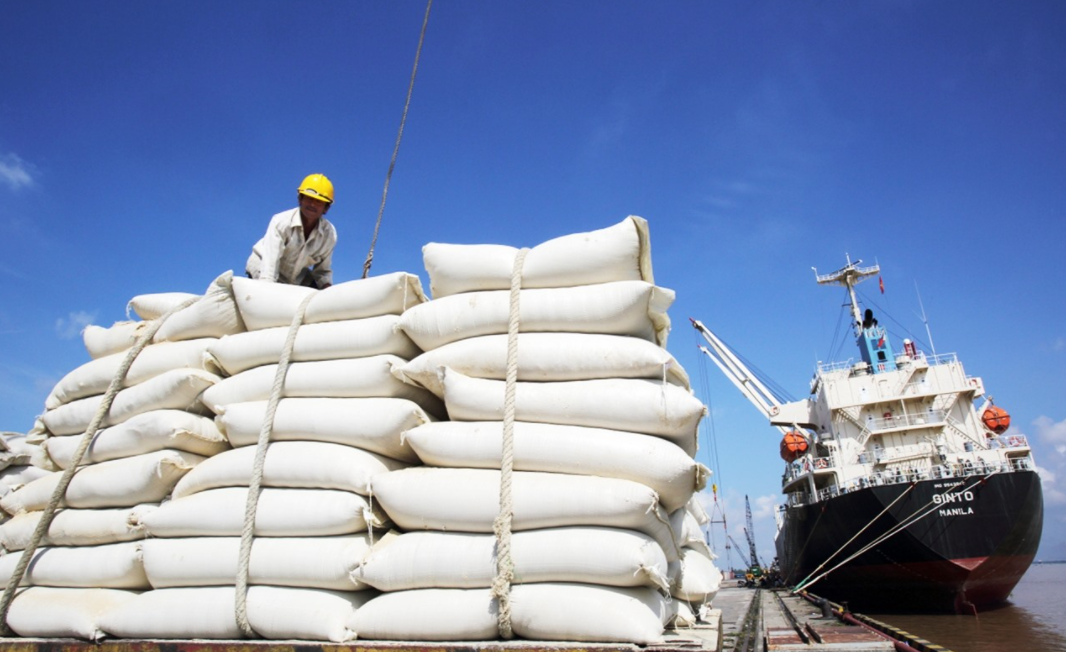 Photo: Lao Dong
Vietnam also witnessed significant export growths in other markets, including Ghana (up 3.13 times), China (up 2.8 times), and Australia (up 2.6 times).
Amid the difficulties posed by the ongoing COVID-19 pandemic, rice exporters quickly made appropriate adjustments and actively sought new markets while fully tapping into the advantages brought about by free trade agreements (FTA) that Vietnam joined.
FTAs had created a major opportunity for Vietnamese rice to make inroads into choosy markets in the world.