Vietnam's rice exports to Thailand enjoy sharp increase
Vietnam's rice exports recorded a sharp increase in the first half of March in comparison to the previous period from last year, with Thailand emerging as a key market, according to the Ministry of Industry and Trade (MoIT).
The MoIT revealed that businesses shipped a total of 214,670 tonnes of rice worth $117.58 million in the reviewed period, representing a boost of 38.5% in volume and 40.5% in value.
Most notably, the rice export volume to Thailand skyrocketed by 30 times to 16,250 tonnes from last year's corresponding period, VOV reported.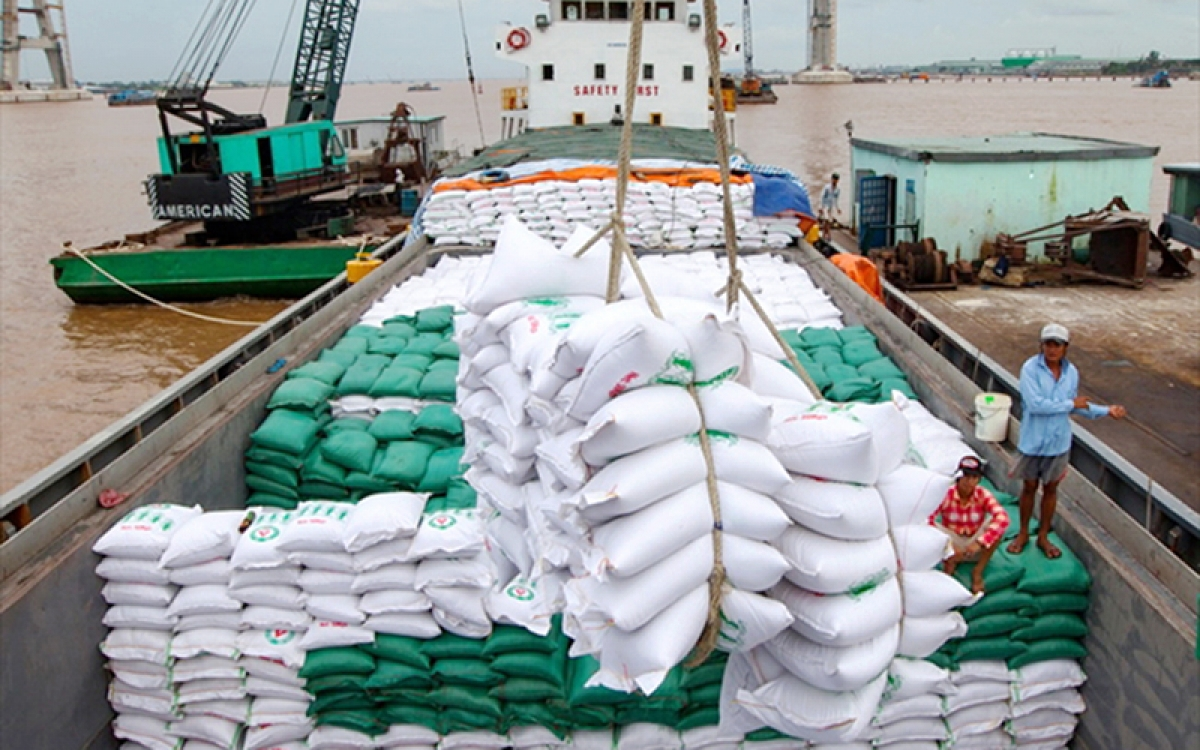 Photo: VOV
Meanwhile, the rice export volume to other markets, including Ghana, the United Arab Emirates (UAE), Fiji, and Indonesia, also witnessed strong growth rates of 74.4%, 302.9%, 500.5%, and 2,180%, respectively.
The first half of March witnessed rice export orders to the Philippines bounce back, with the nation purchasing 53,620 tonnes of Vietnamese rice worth $28.84 million, up 53.8% in volume and 51% in value. The Filipino market accounts for 25% of the total Vietnamese rice export volume.
However, statistics show as of April 6, the export price of local 5% broken rice plummeted by $5 - 10 to below $500 per tonne, following the downward trend in rice prices globally. Thailand and India lowered their rice prices for export due to the depreciation of their Baht and Rupee currencies against the US dollar.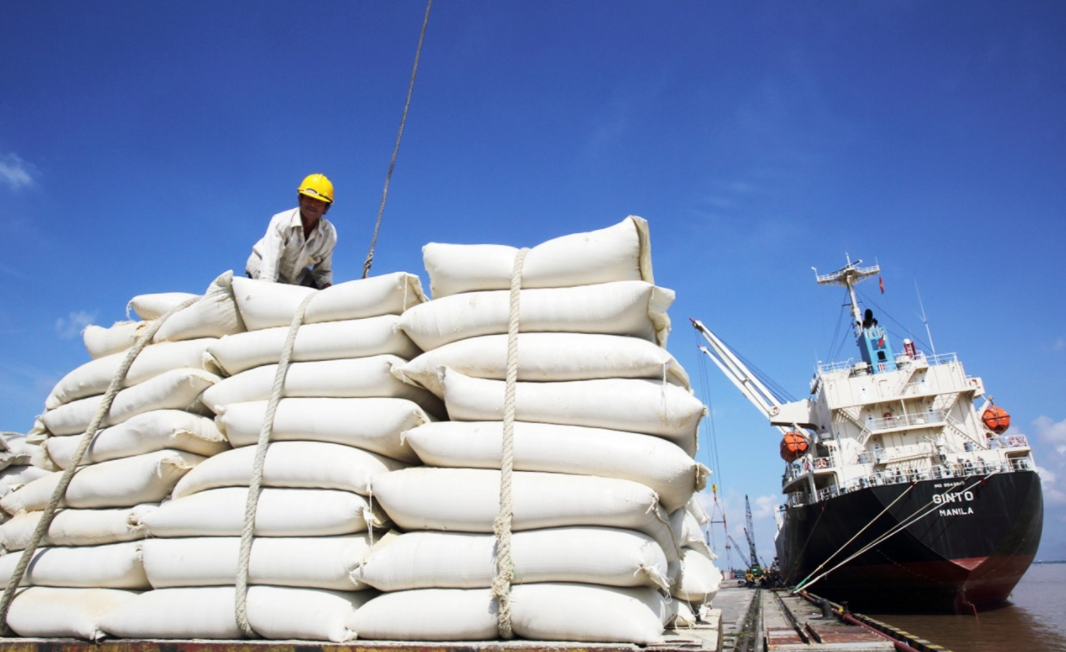 Photo: Lao Dong
Pakistan, one of the world's rice exporters, also offered its 5% broken rice at $418-422 per tonne, a fall of $20 compared to the previous week.
This plunge can largely be attributed to the Indonesian Government's decision not to import rice until at least June 2021, despite agreements already reached with both Thailand and Vietnam, according to the Ministry of Agriculture and Rural Development.
Indonesian farmers have put mounting pressure on their Government to not import rice during the ongoing harvest which is anticipated to generate high yields.
Vietnam exports 638,000 tonnes of rice in the first two months
Vietnam exported 638,000 tonnes of rice worth $352 million in the first two months of 2021, declining 31.4% in volume and 18.3% in value year-on-year.
The average export price of rice in the period was $551.7 per tonne, up 13.5 percent compared to the same period last year, according to Vietnamplus.
The Philippines remains the largest importer of Vietnamese rice, with a 47.6 percent market share. Rice exports to this market reached nearly 170,000 tonnes valuing at $91.4 million in the period, increasing by 25.6 percent in volume and 48.9 percent in value.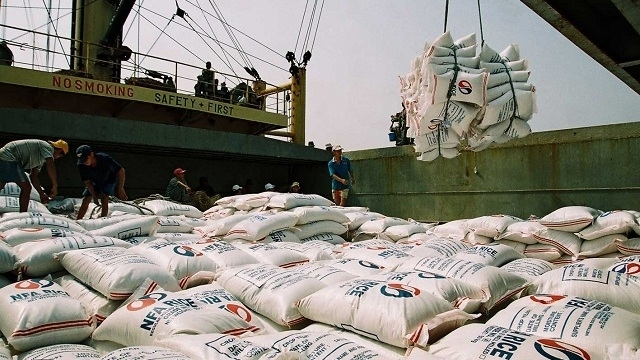 Photo: Nhan Dan
Vietnam also witnessed significant export growths in other markets, including Ghana (up 3.13 times), China (up 2.8 times), and Australia (up 2.6 times).
Amid the difficulties posed by the ongoing COVID-19 pandemic, rice exporters quickly made appropriate adjustments and actively sought new markets while fully tapping into the advantages brought about by free trade agreements (FTA) that Vietnam joined.
FTAs had created a major opportunity for Vietnamese rice to make inroads into choosy markets in the world.
In 2020, Vietnam's rice exports reached 6.15 million tons, equivalent to $3.07 billion. Although the amount of rice exported decreased by about 3.5% compared to 2019, mainly for the purpose of ensuring national food security, the export value increased by 9.3%.
The average rice export price for the whole year is estimated at $499/ ton, implying a 13.3% increase over 2019, according to the Ministry of Industry and Trade.
Vietnam earned over $3 billion from exporting rice in 2020, according to the Vietnam Food Association (VFA), a year-on-year increase of more than 10%. The rice sector is expected to again post high growth this year when new-generation free trade agreements (FTAs) Vietnam has signed with foreign partners come into play.
Vietnam continues rice industry restructuring

Vietnam will continue to restructure the rice industry in the direction of improving efficiency and sustainable development towards the objectives of fully meeting domestic consumption ...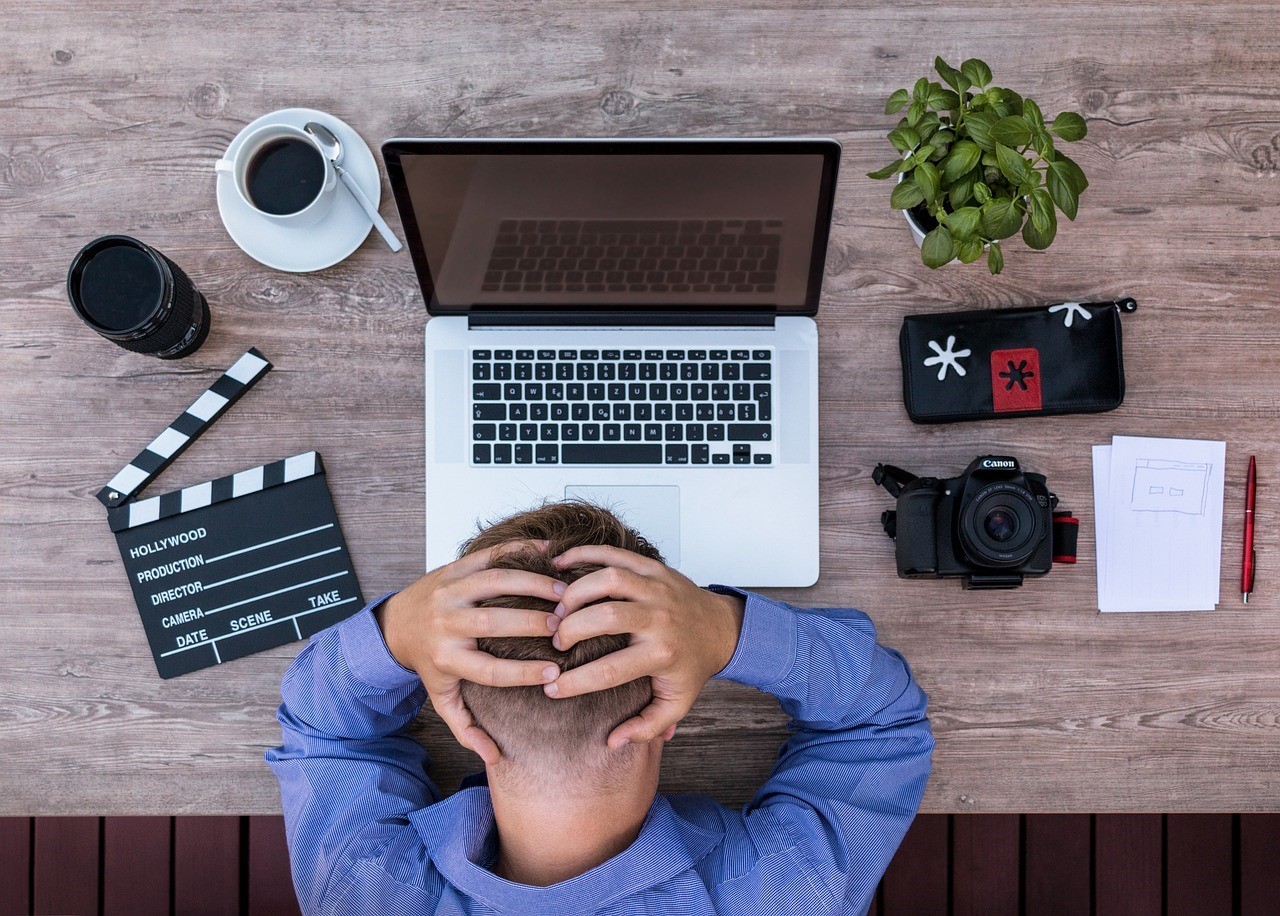 Economy
As the dust begins to settle on the monumental impact of Artificial Intelligence (AI) in the finance and media world, growing skepticism and mountain calls for regulation have got the creators of multiple AI platforms on the backfoot.
September 29, 2023 | 11:04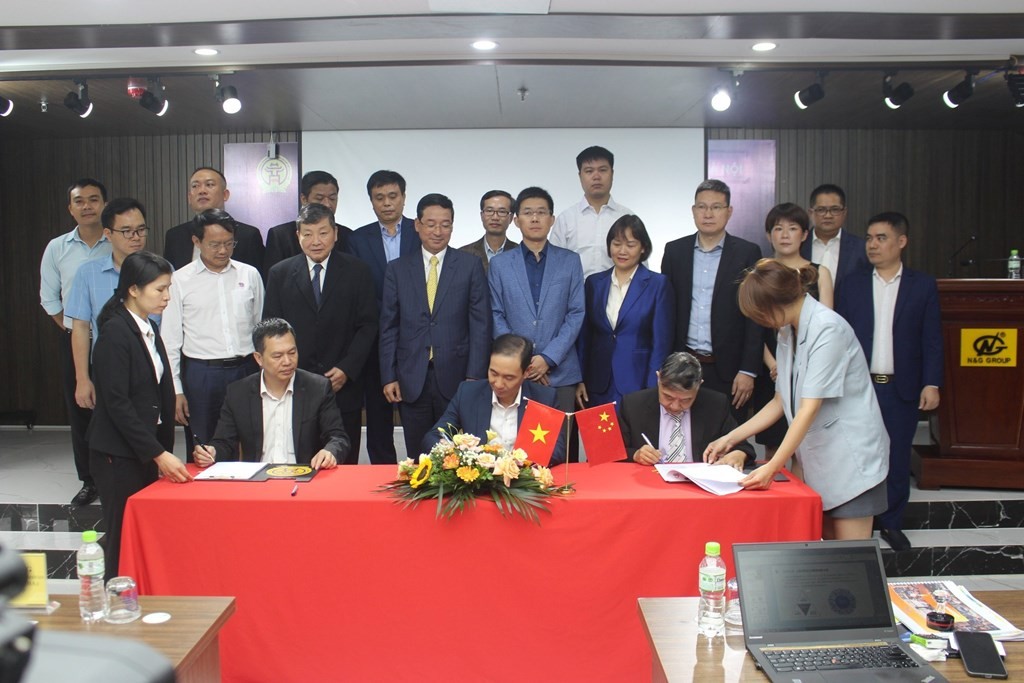 Economy
Enterprises from both Hanoi, Shanghai sides will immediately deploy investment and production preparation procedures in 2024 to soon turn the agreement into practical effect, bringing efficiency to the two sides.
September 28, 2023 | 20:19