Ms. Nguyen Thi Chung's pho shop is located on a small lane in 19/5 road, Te Xuong commune, Nam Dinh city. Launched in 2005, over the past 16 years, Ms. Chung still sells her pho at VND 5.000 (USD 0,2) per bowl, which, to many people, is an "unimaginable" price. Lying on an area of only 20 square meters, owning nothing but some humble and old tables, the shop has been a familiar spot for many locals.
Every day, Ms. Chung sells about 350 bowls of pho priced at VND 5,000 and about 200 bowls with prices ranging from VND 10,000 to 20,000 (USD 0,4 - 0,8). The more expensive bowl simply has more meat or maybe more eggs.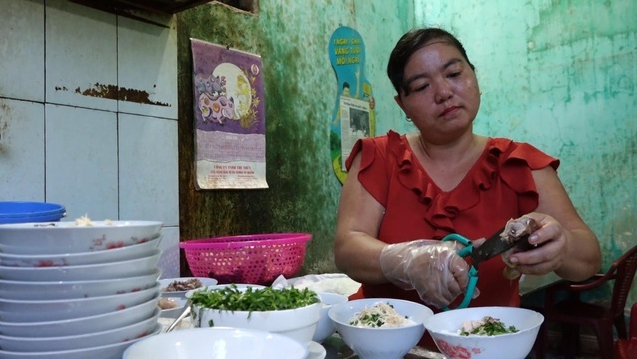 Customers often call Chung's pho shop "the 5.000 dongs pho shop" or "pho sold by a chubby lady". After 16 years running the shop, this lady always welcomes customers with a smile and a positive attitude. (Photo: Vietnamnet)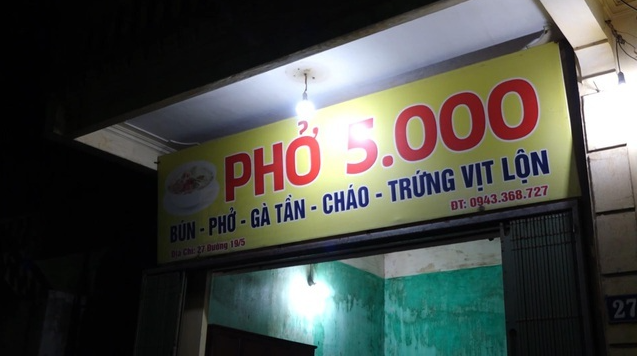 The shop opens from 5:30 pm to 1-2 am on the next day, mainly serves students and low-income workers. Though only sold at 5.000 dongs, a bowl of pho in Chung's shop still has shredded chicken, meatball, meat rolls. (Photo: Vietnamnet)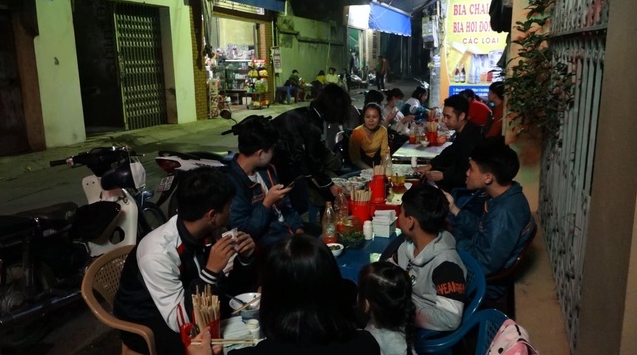 Customers coming to Chung's shop sometimes have to sit on the pavement. (Photo: Vietnamnet)
Many people come to the shop because they are curious. But after enjoying, most of them have the same comment "so delicious yet so cheap". Talking about the secret to making delicious pho with only VND 5,000 (USD 0,2), Ms. Chung honestly shared: "Broth is the most important factor to make a delicious pho. At my shop, the broth is completely stewed from chicken bones. Every day I sell out a few dozen chickens and use all the bones to make broth." On average, Ms. Chung sells 30-40 chickens every day, more than 1 quintal of pho bread, and 3 pots of broth.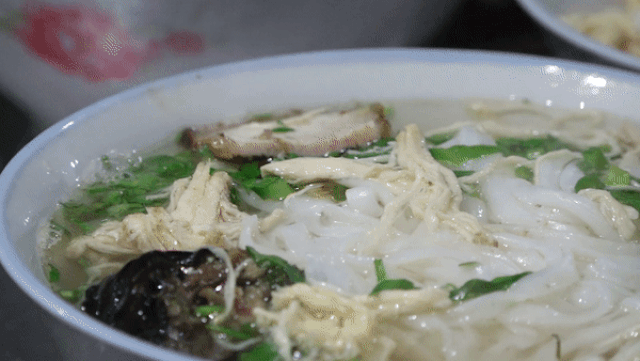 A close look into the bowl. During the past 16 years, a pho shop in Nam Dinh city has kept the price of VND 5,000 (USD 0,2)/bowl. Every day, the shop serves more than 500 customers. (Photo: Vietnamnet)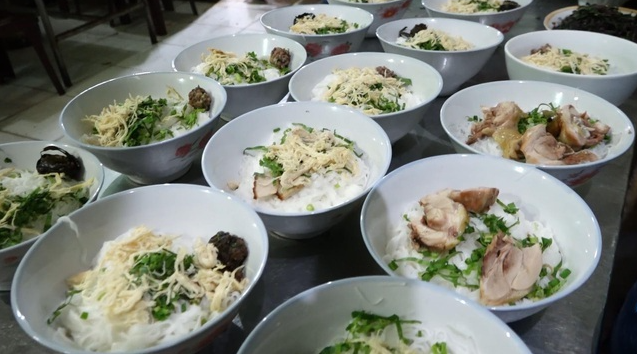 Initially, the market price was still low, and Mrs. Chung sold pho at VND 3,000 (USD 0,13)/ bowl. Later, the ingredients got more expensive, so she raises the price to VND 5,000 (USD 0,2)/ bowl. There was a time when the ingredients price was so expensive that she raised the price to VND 10,000 (USD 0,4)/ bowl, but the sale was slow, so she returned to the old price. (Photo: Vietnamnet)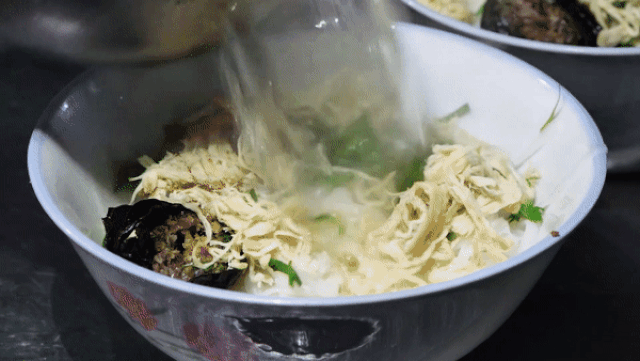 "Some people think that I must use low-quality ingredients to make such low-priced pho. But that's not true. I sell pho for only a little interest, that is just enough for us to live and pay for our employees", said Ms. Chung. (Photo: Vietnamnet)
Valerie Mai