Foreign investors expected to enter Vietnam following Foxconn
Foxconn's Fukang Technology factory project received an investment registration certificate from Bac Giang province is a big step of the corporation's production expansion path in Vietnam.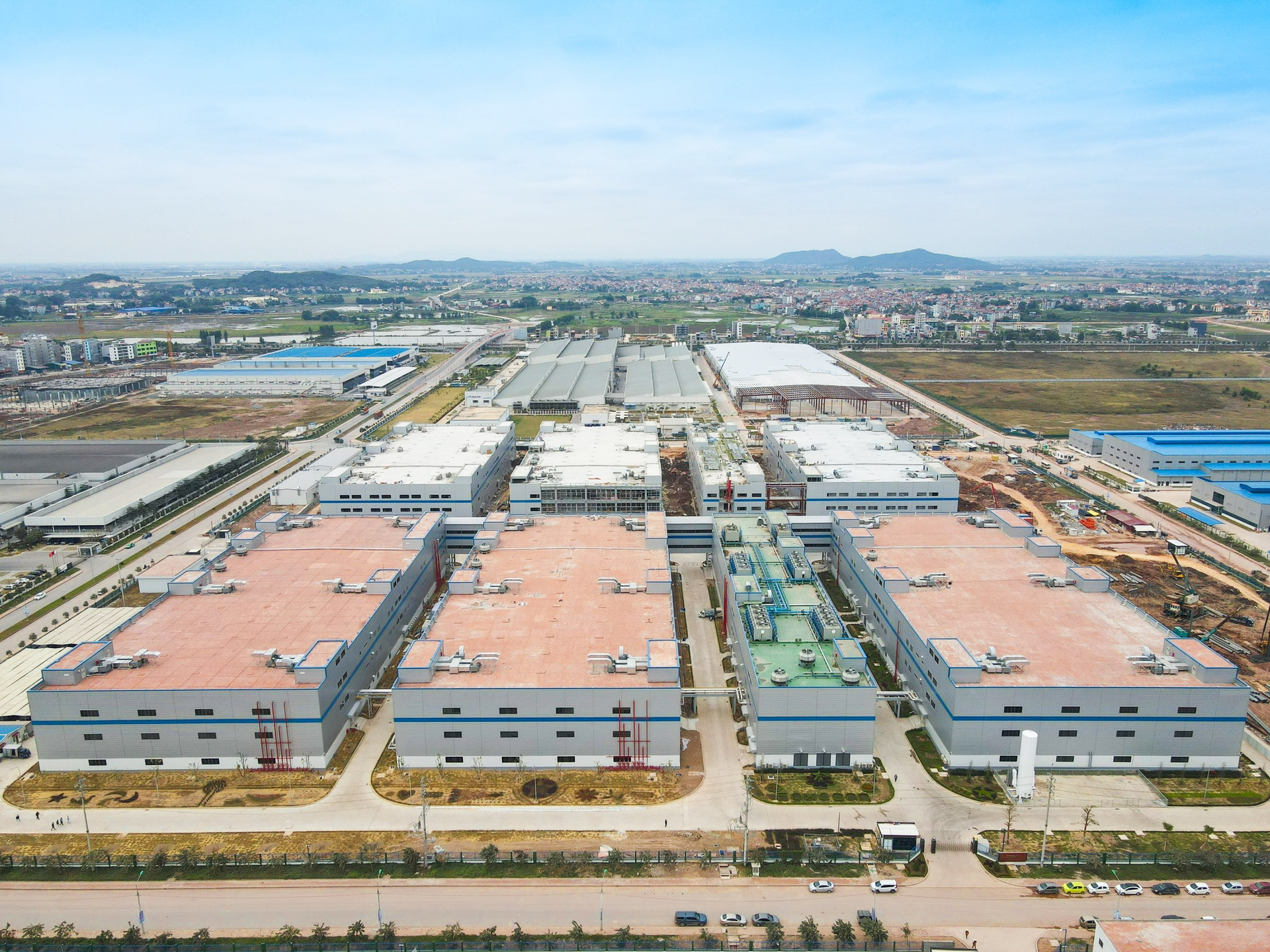 A Foxconn's factory in Bac Giang. Photo: Ricons.
With a total registered investment capital of 270 million USD, Fukang Technology will be located at Quang Chau industrial zone in Bac Giang province, some 50km from Hanoi center with the estimated capacity manufacture of around 8 million products, mainly laptops and tablet computers.
At the meeting with representatives of Bac Giang Provincial People's Committee, Foxconn Vietnam's General Director Trac Hien Hong said that the total investment capital of the corporation in Vietnam was about 1.5 billion USD, as of the end of December 2020, only investment capital in Bac Giang province is estimated at 900 million USD. The head of Foxconn Vietnam also revealed that the group plans to increase investment in Vietnam by about 700 million USD in 2021.
In fact, information about a Taiwanese corporation building an assembly line for Apple iPad tablets and laptops at a factory in Bac Giang province has been mentioned by international new agencies since November 2020. "Foxconn is moving some iPad and MacBook assembly to Vietnam from China at the request of Apple Inc, said a person with knowledge of the plan, as the U.S. firm diversifies production to minimize the impact of a Sino-U.S. trade war.", Reuters quoted a separate source.
In response to Zing.vn, Deputy Director of the US-ASEAN Business Council (US-ABC) Vu Tu Thanh called Foxconn's announcement of its investment in Bac Giang "the result of the plan that started around autumn 2019, then reinforced by many factors."
An attractive destination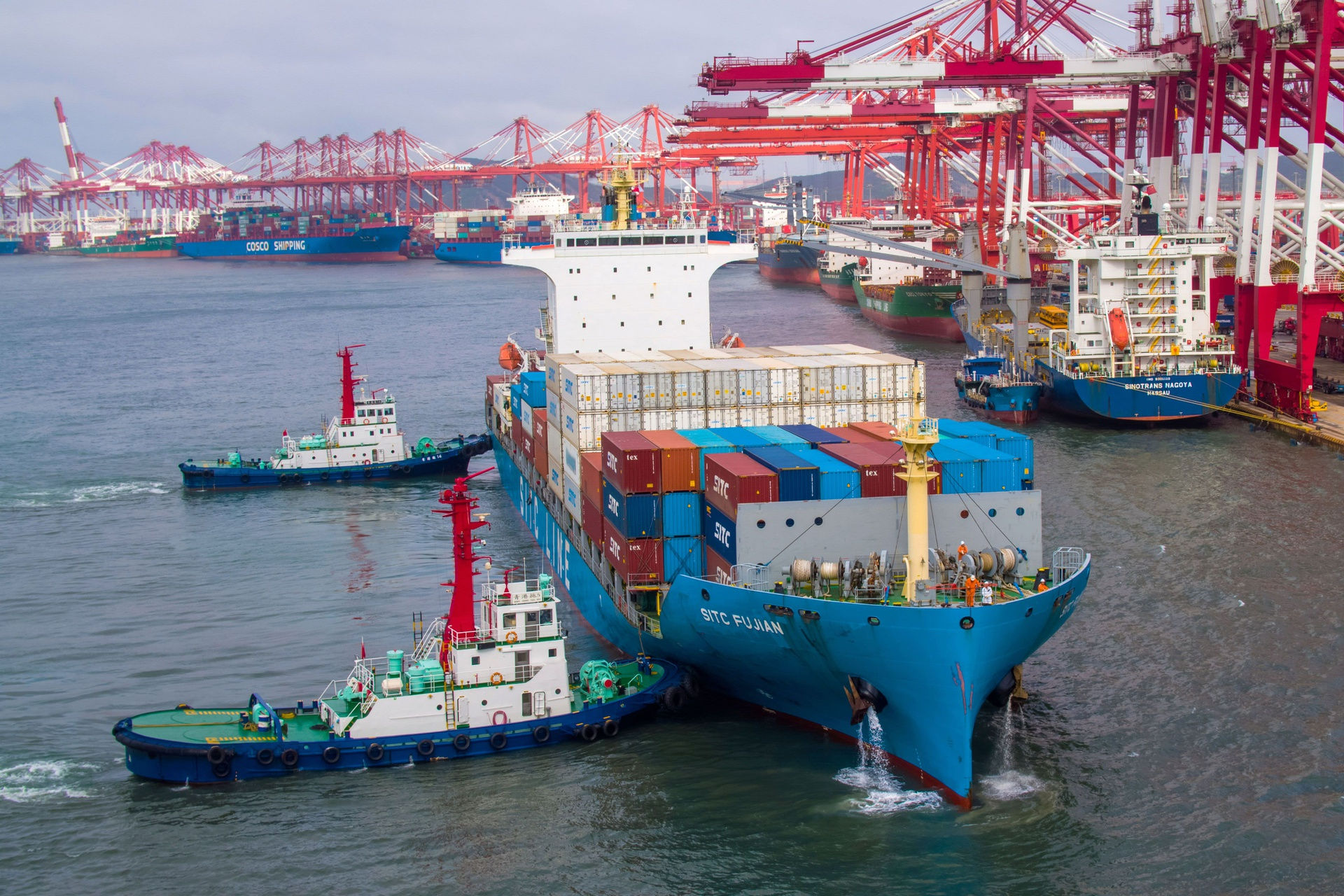 A port in Shandong, China. After the US-China trade war and the Covid-19 pandemic, it was determined that international businesses could no longer depend on one country for their production. Photo: Getty Images.
Speaking to Zing, trade expert Stephen Olson from Hinrich Foundation said that the event reflects the trend of shifting manufacturing away from China. He further analyzed that the trend actually started before the US-China trade war broke out. After the administration of President Donald Trump imposed tariffs on hundreds of billions of dollars of Chinese goods and the outbreak of Covid-19, American manufacturing firms saw the risk of depending too much on one country to produce for export.
Over the past two years, Vietnam has become a rising star among attractive destinations for big technological corporations.
In 2020 alone, at least 4 out of 20 official suppliers for Apple in Vietnam show that they are preparing to put the factory into operation in 2021 and even preparing for longer plans in the country.
In September 2020, Pegatron - one of five components manufacturing partners of Apple, Microsoft, and Sony - revealed its plan to pour $ 1 billion into three projects in Dinh Vu Industrial Park (Hai Phong), according to documents from the Ministry of Planning & Investment sends to the Prime Minister. Specifically, the document said that since March, Pegatron's first project in Vietnam with an investment of 19 million USD has received the investment registration certificate of the Hai Phong Economic Zone Authority.
At the same time, components and product manufacturing partners of Apple, Microsoft, and Sony said that they intend to continue investing in the second and third factory projects in Vietnam, with a capital of 481 million and 500 million USD respectively.
Pegatron has promoted investment license procedures to specialize in the production of electronic equipment, computers, circuit boards ... to supply to major partners in the framework of the second project. The third project is expected to be implemented in the next 6-7 years.
In addition to Foxconn or Pegatron, Luxshare ICT and Goertek - two partners specializing in assembling audio equipment for Apple - also continuously posted recruiting posts, some worker positions in the factory from the middle of the week of June 2020.
The common point between Foxconn, Pegatron, Luxshare ICT, and Goertek (in addition to being an official supplier of Apple) is that they have decided to locate factories in the northern provinces of Vietnam.
There are many reasons that make Northern provinces an attractive option for large enterprises, such as proximity to China (which supplies components for assembly and manufacturing), infrastructure, and traffic are improved in recent years.