Vietnam to become 'global base' for phone and laptop production
Several Samsung and Apple products are all being produced in Vietnam. It is expected that there will be many other leading technology brands to move their production line to the country.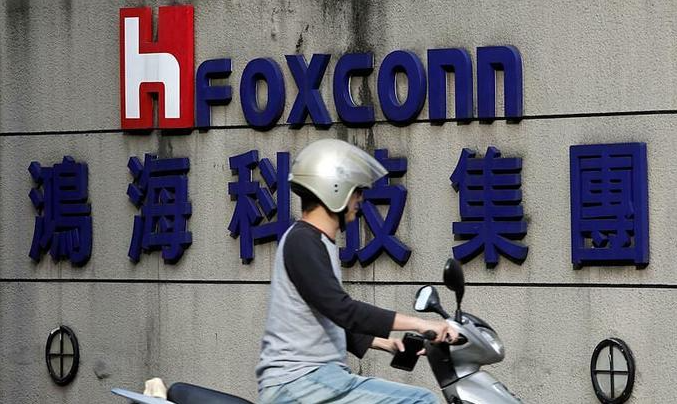 Photo: VN Express
MacBook, iPad… "made in Vietnam"
On January 18, Bac Giang granted the investment registration certificate to the Fukang Technology Factory implemented by Foxconn Singapore PTE Ltd in Quang Chau Industrial Park with registered investment capital of 270 million USD, equivalent to 6,233 billion VND. The project aims to produce tablets and laptops, with a production scale of about 8 million products/year for Apple.
At the same time, Bac Giang also gave investment licenses to three other projects, including Ja Solar PV Vietnam (photovoltaic cell technology) of Ja Solar Investment (Hong Kong) Limited; Risesun New Material Vietnam Factory, and Kodi New Material Vietnam factory of Risesun Investment Pte. Ltd (Singapore), bringing the total registered capital of 4 new projects to nearly 570 million USD. All 4 projects are related to electrical and electronic fields.
Meanwhile, Hon Hai Technology Group (Foxconn) has invested in Vietnam since 2007 with the first two factories in Bac Ninh and Bac Giang. As of December 2020, the total investment capital in Vietnam of Hon Hai Group reached 1.5 billion USD.
Previously, the government portal reported that the total investment capital of Samsung in Vietnam by mid-2020 was 17.363 billion USD. Currently, in Hanoi, Samsung Vietnam is building a new research and development center with the largest scale in Southeast Asia, which is expected to be completed by the end of 2022. Thereby, Samsung hopes to enhance the research capacity of Vietnamese engineers in trending fields such as 5G, AI, big data.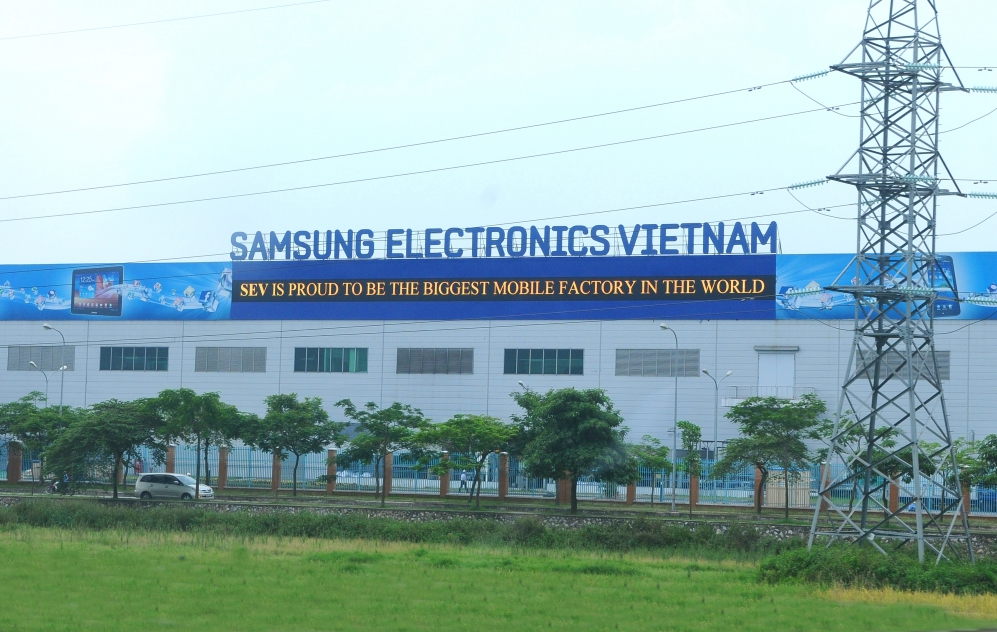 Photo: Brands Vietnam
New investment wave in technology
Vietnam has received a wave of investment in technology lines from a series of big names such as Canon, Microsoft, Nokia, Intel, LG, especially Samsung. And now Apple has joined this list. There is the next wave of investment in the high-tech sector pouring into Vietnam, especially when companies are seeking ways to expand their lines out of China.
Reports from international organizations suggest that Vietnam is an attractive destination for companies from the US and Europe that are looking to diversify the supply chain in Asia. Economist Intelligence Unit also shares the point, commenting that Vietnam shall be a favorable replacement for China's production lines.
This view was demonstrated by the fact that a series of new projects are established and numerous on-going projects are being expanded. In mid-January, Dong Nai granted investment license for 2 projects of Hansol Electronics Vietnam Company Limited (under Hansol Technics Group - Korea), and the production plant of Platel Company. Foxconn also recently had a survey team to explore investment opportunities in manufacturing electronics in Thanh Hoa province. LG Electronics Vietnam Co., Ltd Hai Phong will establish an information technology research and development center in Da Nang City.
Previously, Nikkei Asia analysis also stated that by 2030, half of the laptops sold globally will be produced by Southeast Asian countries. This journal lists a series of computer projects manufactured in Vietnam such as Taiwan's Wistron Company, Compal Electronics,...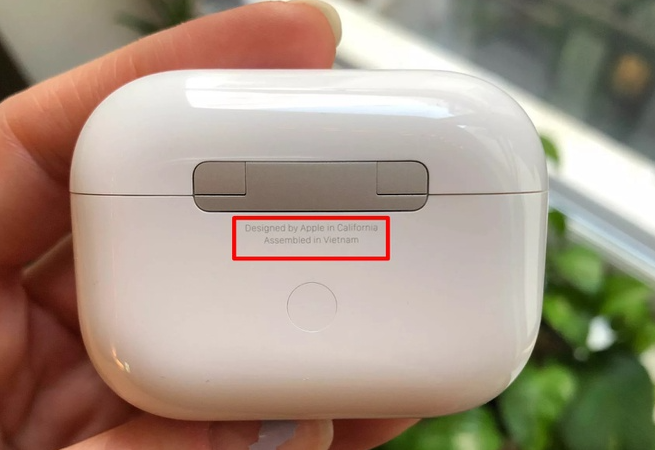 Photo: Hoang Ha
Global base of new generation electronic & technology production
Prof.ScD. Nguyen Mai, Chairman of the Association of Foreign Investment Enterprises, said that the "wave" of FDI in the technology sector pouring into Vietnam has been previously planned. As the whole world faces the COVID-19 pandemic, many large foreign investors have chosen Vietnam to cooperate, newly invest or expand on-going investment. However, the fact that Foxconn moves to Vietnam will create great expectations, as almost 15 years ago when Samsung opened its factory in Vietnam. Bac Giang can totally learn from Bac Ninh's experience as this province already succeeded in getting more investment from Samsung.
Sharing the same point of view, Mr. Do Khoa Tan, Deputy General Secretary of the Vietnam Electronic Enterprises Association, said that with the participation of main Apple product lines, Vietnam in the coming time will attract a series of high tech companies. "It can be said that Vietnam has gradually become a global base for mobile phone and computer production. Many of those projects have foreign investment, but all human resources are Vietnamese. Once we get experienced labor force, technology transfer will become the biggest advantage that we receive when offering attractive incentives for foreign technology corporations to invest".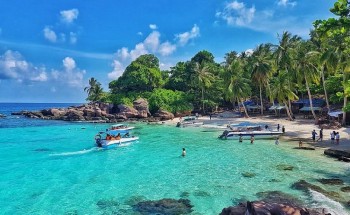 National
Vietnam News Today (Jan. 18): Vietnam confirms 21,691 new local Covid-19 cases; Logo marking 30 years of Vietnam-RoK diplomatic ties unveiled; Phu Quoc represents golden hope for Vietnamese tourism rebound; Int'l searches on Vietnam tourism reopening on the rise.