Foreigners in Vietnam: The World Should Know About How Vietnam Fights Covid-19
An American living in Da Nang is impressed with the way the Vietnamese government and people are working together to ensure that "no one is left behind" during Covid-19.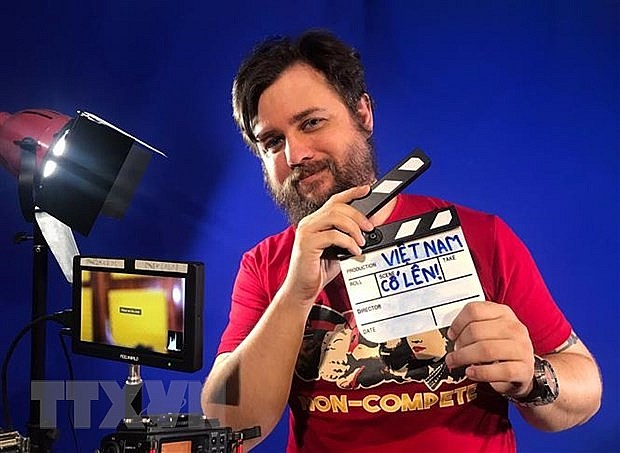 Aaron Johnson made a documentary about Vietnam's successes in the fight against Covid-19. Photo: VNA
Born and raised in the United States, Aaron Johnson has been a resident of Vietnam since 2013. He married a Vietnamese wife and lives in Da Nang city.
Aaron Johnson is currently a freelance filmmaker, a Youtuber focusing on Vietnamese history and politics. He feels lucky to live in Vietnam during this time and always believes that the Vietnamese will soon defeat Covid-19.
Foreigner impressed with Vietnam anti-pandemic method
Aaron Johnson is impressed with the way the Vietnamese government and people are working together to ensure that "no one is left behind."
From the first days when Covid-19 broke out around the world, he has seen that Vietnamese people attach great importance to fighting the epidemic and helping each other in many ways.
Aaron Johnson was also surprised to see the whole society unite and strictly implement anti-pandemic regulations, from every citizen, local government, to the highest agencies of the Government of Vietnam.
"I am especially impressed with practical solutions such as a hotline to support food and necessities for those affected by Covid-19, rice ATM in Da Nang, the zero-dong stalls, volunteers work together to sew masks and medical supplies, as well as the Government's efforts to make sure no one raises the price of goods or takes advantage of the situation for their own gain. This leads me to believe that there is really no one left behind in the pandemic here. As long as we continue to unite together, Vietnamese people will overcome all difficulties and challenges ahead to defeat Covid-19," Aaron Johnson said.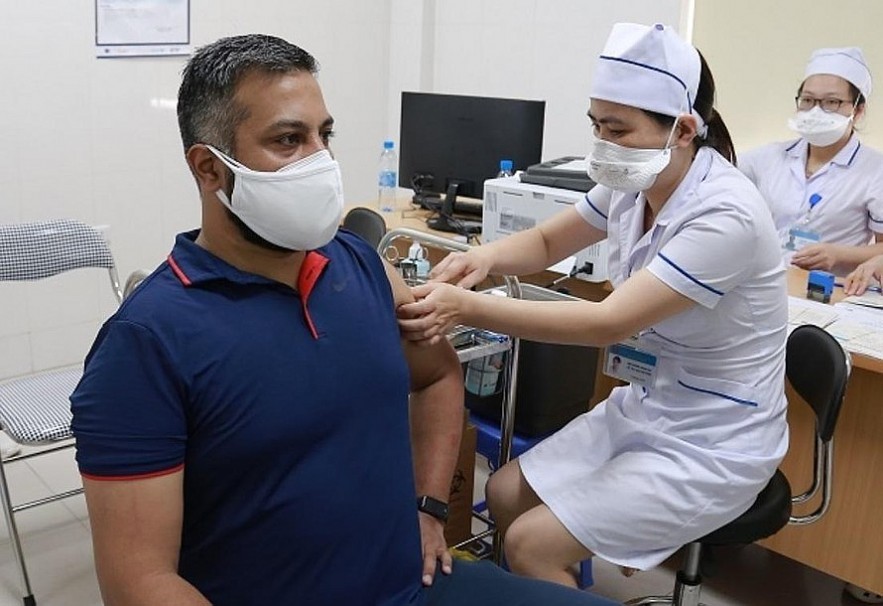 Foreigners get vaccinated in Vietnam. Photo: TienPhong
As a foreigner in Vietnam, Aaron believes that he is receiving the same care and treatment as locals, without any discrimination in the prevention and control of Covid-19.
Highlighting Vietnam's fight against Covid-19
After marrying his wife, Nguyen Loan, a girl from a family with a revolutionary tradition, Aaron Johnson heard his wife tell him a lot about Vietnam's history, communism as well as the Party and the government's leadership. That is also the reason why he decided to stay in Vietnam for a long time.
Recently, Vietnam has also been facing difficulties due to new outbreaks of the coronavirus, but even now, the infection and death rate here is still lower than in rich and wealthy countries which have more vaccines.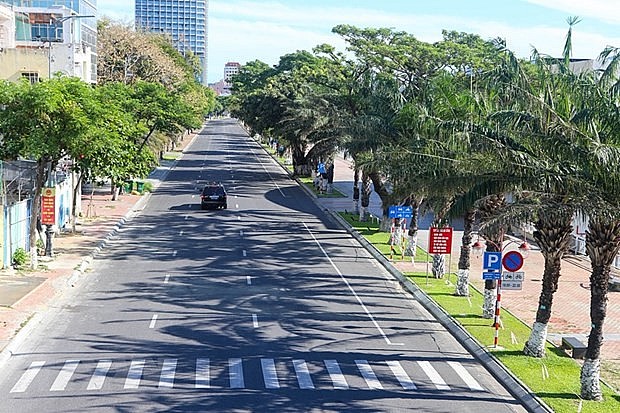 The main roads in Da Nang city are empty of people. Photo: VNA
"Currently, there are many international friends interested in living in Vietnam, so through my clips, I try my best to show the successes that Vietnam is having," he said.
In addition, Aaron Johnson also said that Vietnam is preventing and combating Covid-19 in the way that it won 3 times against the Mongols in history: using the strategy of "empty garden, empty house" to drain the enemy's life force and unleash a perfect strike at the right time.
Regulations on social distancing, F0 tracing, and 5K assurance have worked to prevent the spread of the pandemic. It is the time for the whole country towards the time of "attacking" with vaccines, creating herd immunity.
The Vietnamese have a strong national defense fighting spirit from many centuries ago and Aaron Johnson believes that after winning this fight against the pandemic, Vietnam will be stronger than ever.
Talking about future plans, Aaron Johnson hopes that he and the majority of Vietnamese people will be vaccinated in the near future. Once herd immunity is established and things are starting to stabilize, he plans to make a documentary about the war and Vietnam's incredible successes against Covid-19.
Aaron Johnson is active on social networks with the nickname "Emerican Johnson," owning Youtube, Twitter, Facebook pages with hundreds of thousands of followers.
"I am furious and sad to see some false information online about Vietnam's anti-Covid-19 campaign. I hope that through my channels, people around the world will know how Vietnam does: overcome the pandemic with compassion and the strength of solidarity. The world needs to know about the great things that Vietnam is doing during the pandemic," said Aaron Johnson.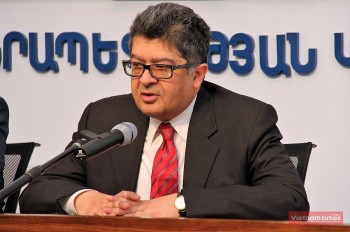 Friendship
On the occasion of the 30th anniversary of the National Day of the Republic of Armenia (September 21, 1991-September 21, 2021), in an interview with Vietnam Times, Ambassador Extraordinary and Plenipotentiary of the Republic of Armenia to Vietnam Vahram Kazhoyan said it was time for two countries to cooperate in tourism and education.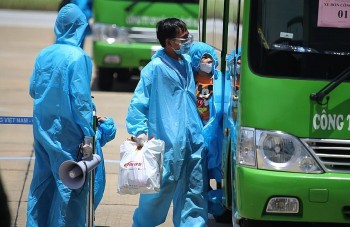 National
The country has to date logged 695,744 Covid-19 cases, ranking 47th out of 222 countries and territories worldwide in terms of infections per one million people.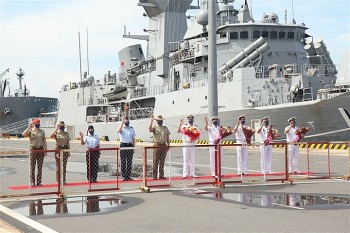 Friendship
Australian warships, amphibious assault ship HMAS Canberra, missile frigate HMAS Anzac and tanker HMAS Sirius, arrived in Vietnam as part of the Indo-Pacific Endeavour 2021.