A Contrast Picture: Travel Restrictions Eased While Expats Struggling with Harder Life
Things are looking up for travelers coming to Japan from Vietnam, with newly eased quarantine requirements. Meanwhile, the latest Covid wave, the most challenging outbreak Vietnam has been facing so far, has been ruthless to many locals and foreigners alike.
Visitors from Vietnam would enjoy a quarantine waiver if they came to Japan, starting Sunday. However, they must take a Covid test on arrival and monitor their health for 14 days thereafter, either at home or workplace.
The move came as the government of Japan believed that the Covid-19 situation in Vietnam has started to stabilize, according to Japan Times.
Japan authorities also urged Vietnam to tighten security screening measures for flights bound to Japan, where the XXXII Olympic Games would be held from July 23 to August 8.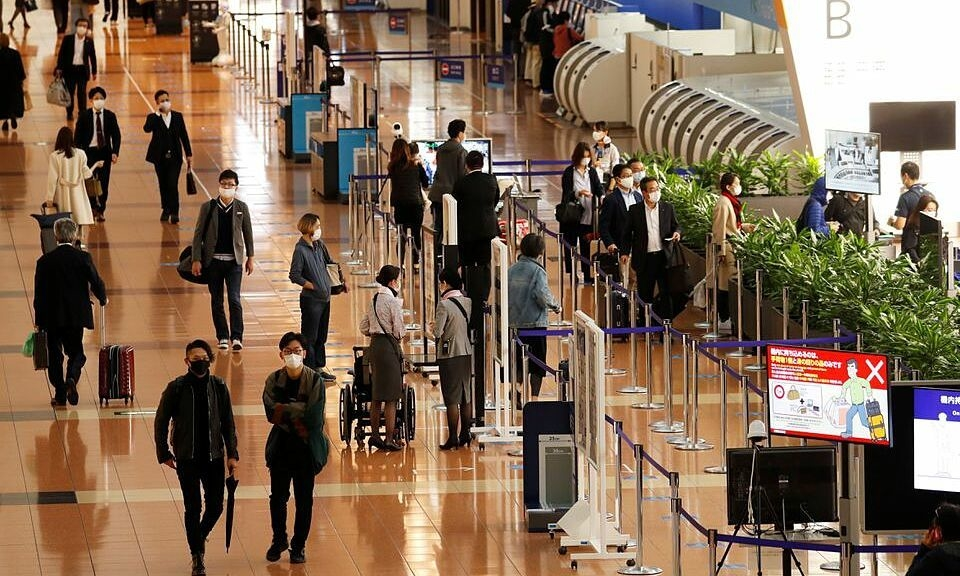 Passengers passing through Haneda Airport in Tokyo, Japan, in October 2020. Photo: Reuters
The Delta variant, first detected in India, has been running rampant in many countries across the globe, including Vietnam where most new cases are linked to the highly transmissible variant.
In less than three months into its fourth wave, the most challenging so far, Vietnam has recorded over 42,600 cases, half of which are detected in Ho Chi Minh city. For several days now, the number of daily cases in the city has exceeded 1,000, and there have been no signs it will abate any time soon.
For many foreign tourists stuck in Vietnam, the latest wave has made things hard.
Jagir Singh, an Indian tourist who has been in Vietnam for more than a year, does not have a job or income for the past two months as Ho Chi Minh city tightens its Covid control measures.
"Without money to pay my rent, I am now sharing a room in District 1 with my former employer who also provides me food," he said.
Singh is amongst the tourists who have been staying in Vietnam instead of returning home.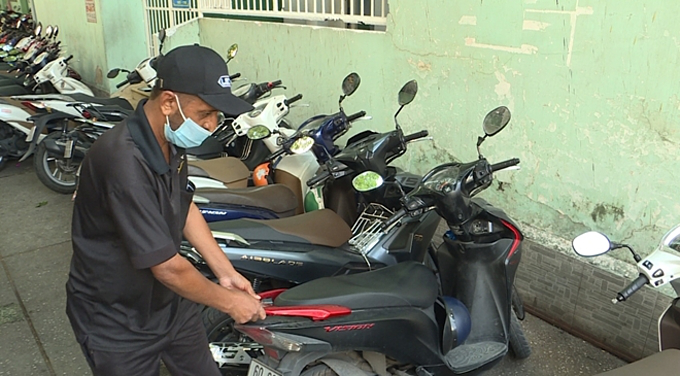 Singh working as a parking attendant in 2020. Photo: Tran Thien Phuong
When he started running out of money, Singh found a job at a small coffee shop in District 1, where he worked as a parking attendant. Language barrier initially made it hard for the Indian man to get used to his job, but Singh overcame it gradually. Before the fourth Covid wave hit Vietnam in April, Singh could earn about US$ 300 per month, half of which was sent to his family at home and half was used to cover his living costs in Vietnam.
In mid-May, however, Singh lost source of income as coffee shops were ordered to serve only takeout. He has been staying at home since Ho Chi Minh city extended its lockdown on July 9.
"Compared to other countries that have been affected by the Covid pandemic, I felt quite safe in Vietnam where I have good friends," Singh said.
Another expat, 32-year-old Laura, also faces loss of occupation. The Frenchwomen has been renting a room in District 7 for nearly two months and her English center will be closed this month. As her savings are running out, Laura fears that she would not be able to cover her rent and utilities costs.
"I am looking for some translation jobs to earn a little money to cover my bills, but I have not found anything suitable yet," Laura said.
Since mid-February 2020, Laura had made VND 10 million monthly with her teaching job. She stays in a room that costs only US$100 per month (roughly VND 2.3 million) and cooks for herself to save money. Laura is contented to stay in Vietnam as it has one of the lowest Covid rates. Due to the pricey flight tickets, Laura is uncertain when she would come back home.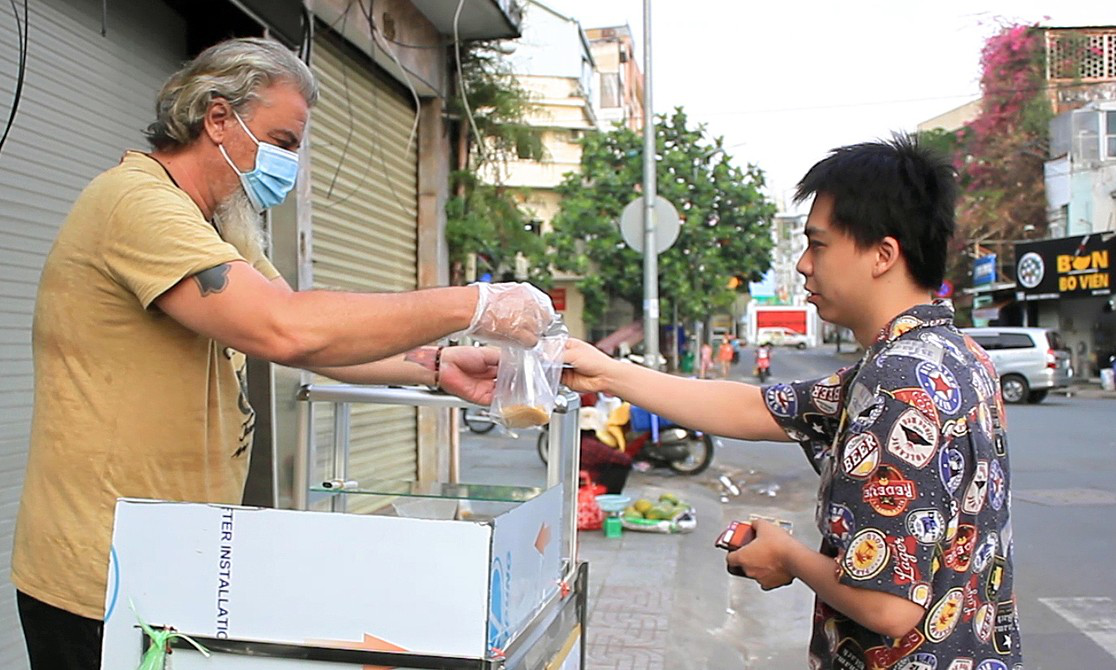 Fabrice sold fried banana in Ho Chi Minh City in December 2020. Photo: VnExpress
Similarly, Fabrice, 50, must halt his business temporarily as Ho Chi Minh city imposes even more stringent measures to combat the fourth wave of Covid. Before the latest order came into effect, Fabrice had sold fried bananas at the corner of Tran Dinh Xu and Nguyen Cu Trinh streets in District 1.
Fabrice is struggling to cover his living costs since he has lost his major source of income. For more than a year, selling fried banana had helped the Frenchman, who came to Vietnam in January 2020, to earn money and cover his expenses in Ho Chi Minh city.
For expats in Vietnam like Jagir, Laura and Fabrice, the biggest hope is for the city to quickly contain the outbreak and reopen businesses.
Vietnam is accelerating its vaccination campaign in an effort to curb the spread of infection. Japan donated nearly two million doses of the AstraZeneca vaccine to the country. Most of them have been used in the Ho Chi Minh city, the Covid epicenter.