Four Countries Recognize Vietnam's Covid Vaccine Passport
The U.S., the U.K., Japan and Belarus have officially accepted Vietnam's vaccine passport, while others are waiting for the country to use a consistent template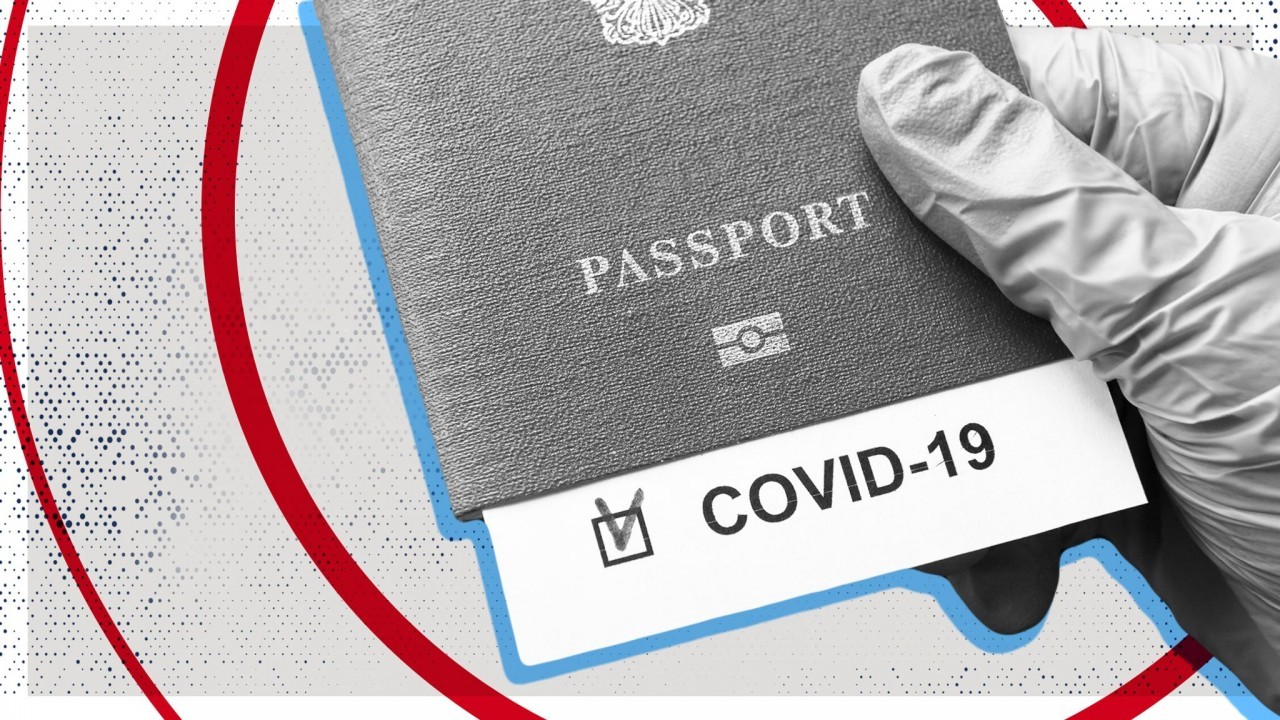 Photo: Sky News
The four countries made their decisions early November, with specific certifications regarding the vaccine types, Pham Thu Hang, deputy spokeswoman of the Foreign Affairs Ministry, said at a press meet Thursday.
India has also agreed in principle; while China, South Korea, and countries in ASEAN and the European Union are in the process of reviewing and waiting for Vietnam to come up with a consistent vaccine passport template, Hang said, VNE reported.
The foreign ministry is discussing ways to accelerate mutual recognition of each other's vaccine passports with around 80 partner countries, Hang said.
She said Vietnam has temporarily recognized the vaccine certificates of 72 countries and territories. They are: Algeria, Argentia, Armenia, Australia, Austria, Azerbaijan, Belarus, Belgium, Bolivia, Brazil, Brunei, Bulgaria, Cambodia, China, Colombia, Croatia, the Czech Republic, Denmark, Egypt, Finland, France, Germany, Greece, Hashemite Jordani, Hungary, Iceland, India, Indonesia, Ireland, Italy, Isreal, Japan, Kazakhstan, Kuwait, Laos, Libya, Luxembourg, Malaysia, Mexico, Mongolia, Morocco, New Zealand, Nepal, the Netherlands, Norway, Oman, Pakistan, Palestine, the Philippines, Poland, Portugal, Qatar, Romania, Russia, South Korea, Thailand, Sri Lanka, Saudi Arabia, San Marino, Singapore, Slovakia, Spain, Sweden, Switzerland, Taiwan, Timor Leste, Turkey, Turkmenistan, the UAE, the U.K., Ukraine, and the U.S.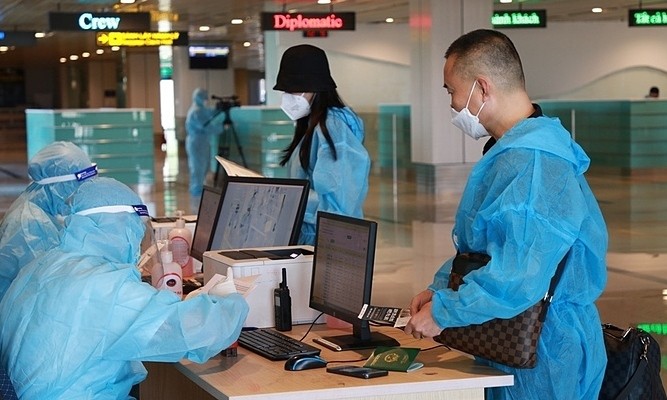 Vietnamese passengers from the U.S. undergo immigration procedures at the Van Don Airport, Quang Ninh Province, Sept. 12, 2021. Photo: VNE
People from these countries can use them directly in Vietnam, and have their quarantine duration reduced to seven days in line with the Health Ministry's guidelines for those who have been fully vaccinated or have recovered from Covid-19.
Vietnam accepts all types of vaccines that have been recognized by the World Health Organization(WHO), the U.S. CDC, the European Medicines Agency, and the Ministry of Health. The template for vaccine passports need to be issued both digitally and in a hard copy and it needs to bear a verification code. The issuing countries and territories need to have a high safety index and a high rate of vaccination.
Citizens from countries and territories that have not officially introduced their vaccine certificates or proof of recovery to Vietnam may contact Vietnamese representative missions in their own countries to validate these documents or seek assistance, Hang said.
Vietnam is considering mutual recognition of vaccine passports with countries in Southeast Asia, China, Japan, South Korea, the EU and the United States, the Government Office announced Sunday.
Such mutual recognition is "very important and especially necessary in the current context."
Prime Minister Pham Minh Chinh has assigned the Ministry of Foreign Affairs to coordinate with the Ministry of Health and work with authorities in other countries on this issue.
The government closed its doors to foreign tourists and canceled all international flights in March last year as a Covid containment measure. Only Vietnamese repatriates, foreign experts and highly-skilled workers are allowed in with stringent conditions.
Vietnam recorded a 79% decline year-on-year in the number of foreign visitors in 2020 due to travel restrictions amid the pandemic.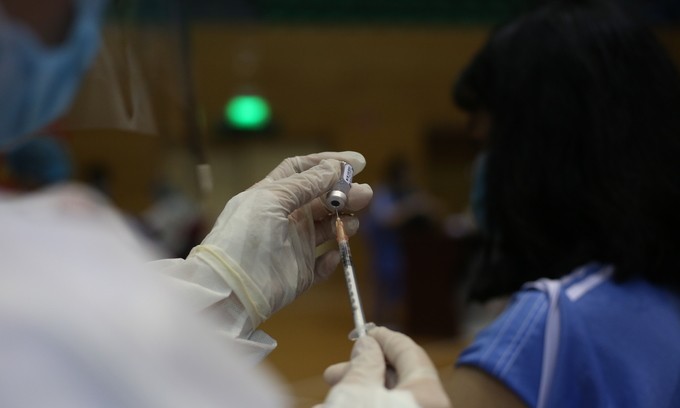 Photo: VNE
The nation welcomed just 3.83 million foreign visitors against a record 18 million in 2019, according to official data.
Vietnam recorded 6,576 local Covid-19 cases on Thursday, bringing the infection tally in the fourth wave to 933,670.
The three localities with the highest numbers of new infections were Ho Chi Minh City with 981 cases, Binh Duong with 948 cases and Dong Nai with 939 cases.
59 deaths were added to the national database on Thursday.
22,342 coronavirus deaths have been recorded so far, accounting for around 2.4 percent of all infections.
1,731 Covid-19 patients were announced recovered on Thursday, bringing the number of recovered cases so far to 835,406.
Vietnam has vaccinated 58.8 million people with at least one Covid-19 vaccine shots. 26 million people have been fully vaccinated, VNE reported.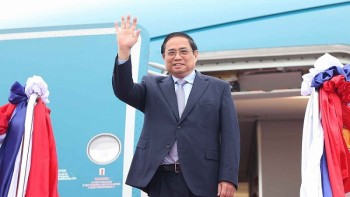 National
Vietnam News Today (Feb. 6): PM Chinh to pay official visits to Singapore, Brunei; Vietnam attends ASEAN+3 Tourism Ministers Meeting; Exports in 2023 and high demands from new generation FTAs; Digital technology to spearhead Vietnam's drive for Industry 4.0.