Friendship Journey 2021: Bringing Vietnamese culture's quintessence to int'l friends
The journey welcomed nearly 400 delegates from Central delegations, Hanoi authorities, embassies, and international friends.
Following the success of the previous events, on April 17, the Hanoi Union of Friendship Organizations - Hanoi Department of Tourism held the 2021 Friendship Journey, which was attended by 400 delegates, including those from the Central authorities, Hanoi authorities, Embassies, and other international friends.
This event is part of a series of annual people-to-people foreign affairs activities, which is an important cultural exchange activity in the year, interested and expected by a large number of local people and expats.
2021 Friendship Journey introduces participants to Van Hien Temple and Dan Phuong ecotourism area in Dan Phuong district, Hanoi. "The Vietnamese believe that rain means blessings" - Palestinian Ambassador to Vietnam Saadi Salama excitedly said as the journey began in heavy rain.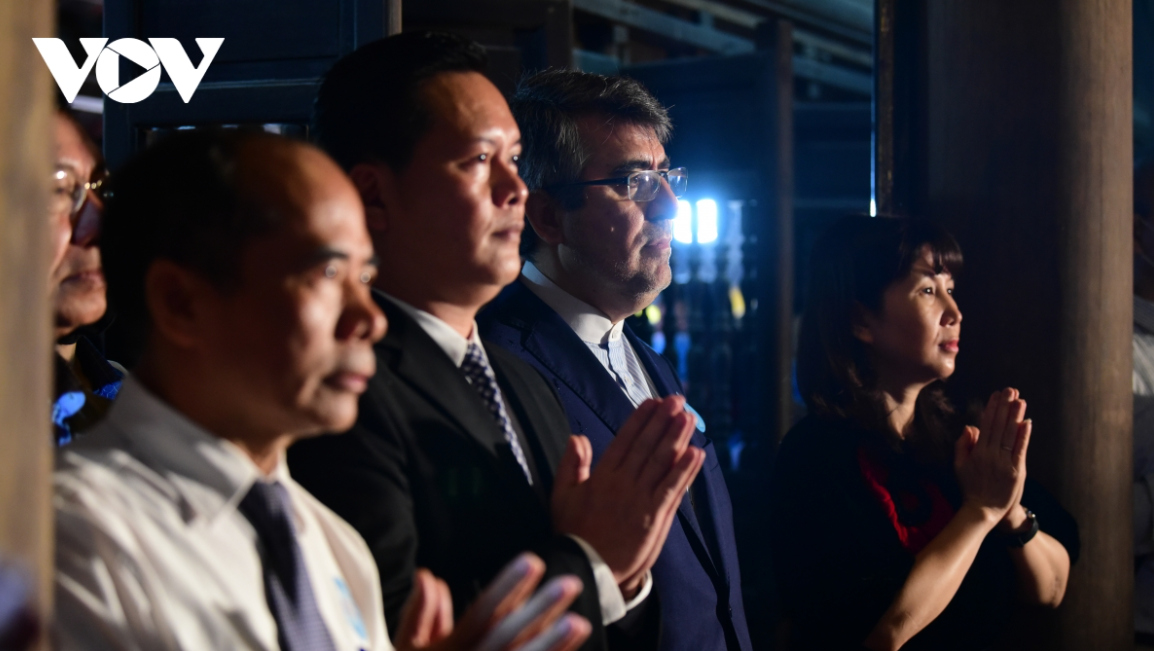 In the photo, the ambassadors and international friends burned incense and listened to Vietnamese customary vows at Van Hien Temple. Van Hien Temple also preserves the Bia Khoa Trang (stele with the names of winners in previous exams) and the wooden set of the book named "Co Kim Truyen Luc" (Photo: VOV)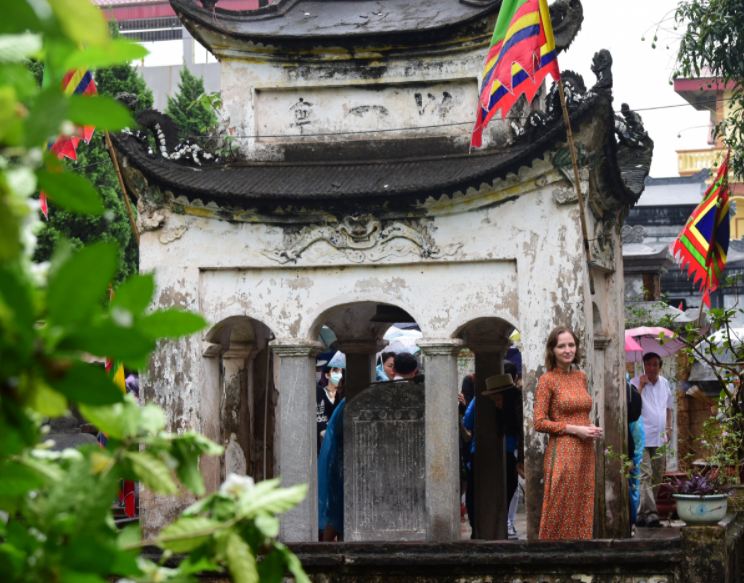 Ms. Kasia Brulinski, Australia's Action on Poverty staff said: "This is one of the most enjoyable experiences that I have after 4 months living in Vietnam". (Photo: VOV)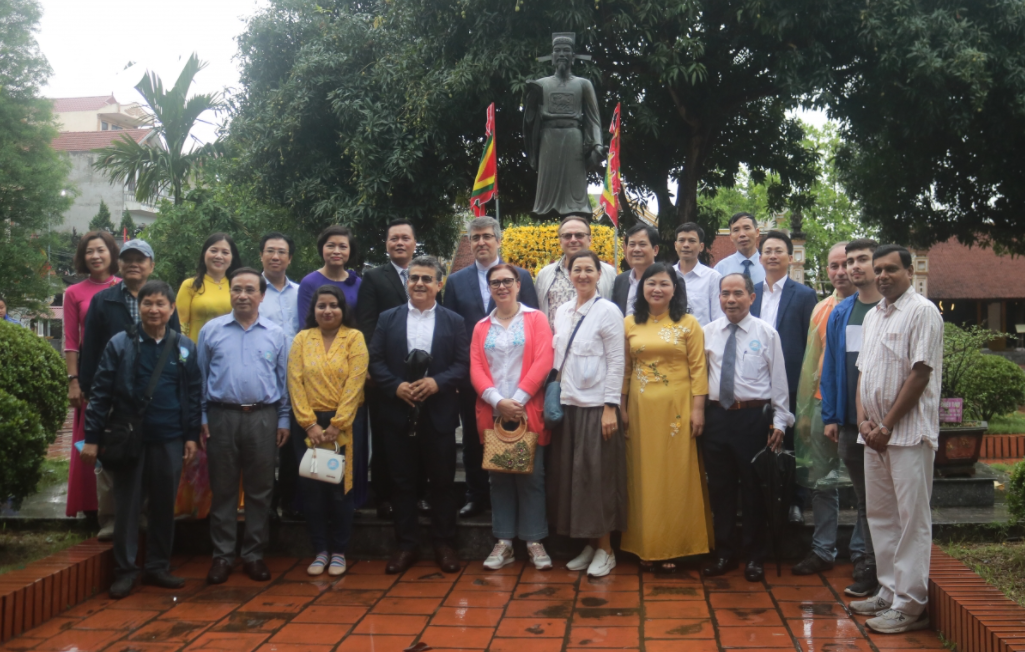 Ambassadors and their relatives took photos with Vietnamese leaders and people under the statue of To Hien Thanh. (Photo: VOV)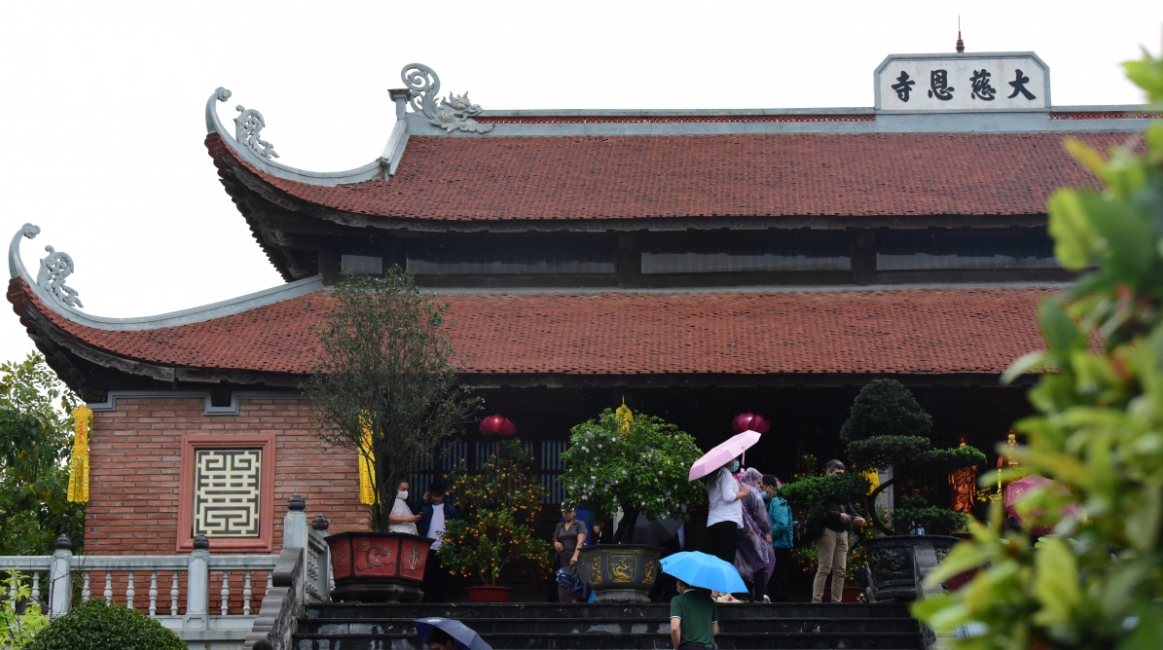 The delegation visited Dai Tu An Pagoda in the Dan Phuong eco-tourism area. (Photo: VOV)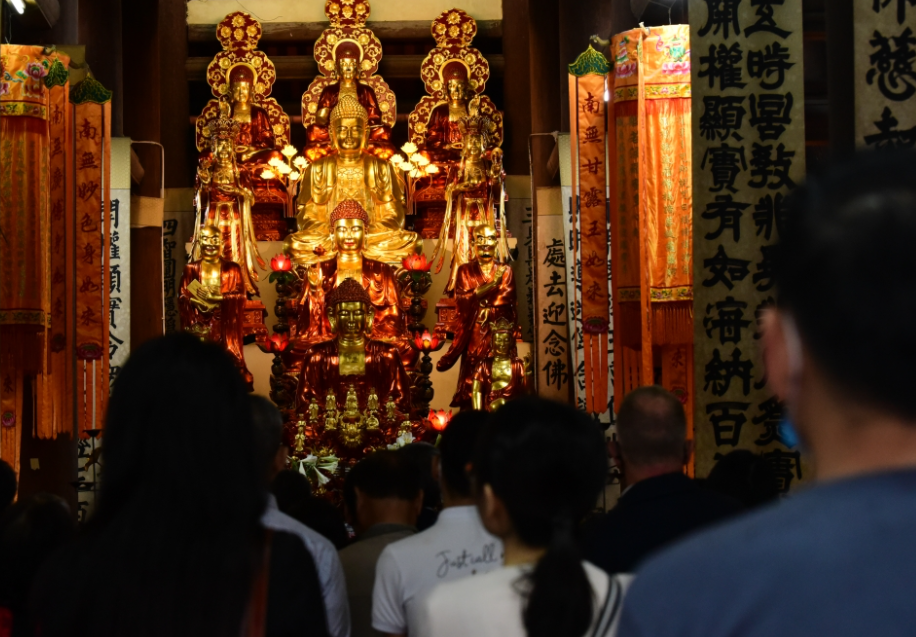 Dai Tu An pagoda was built in 2010 on the 1000th anniversary that Hanoi was chosen as the nation's capital. (Photo: VOV)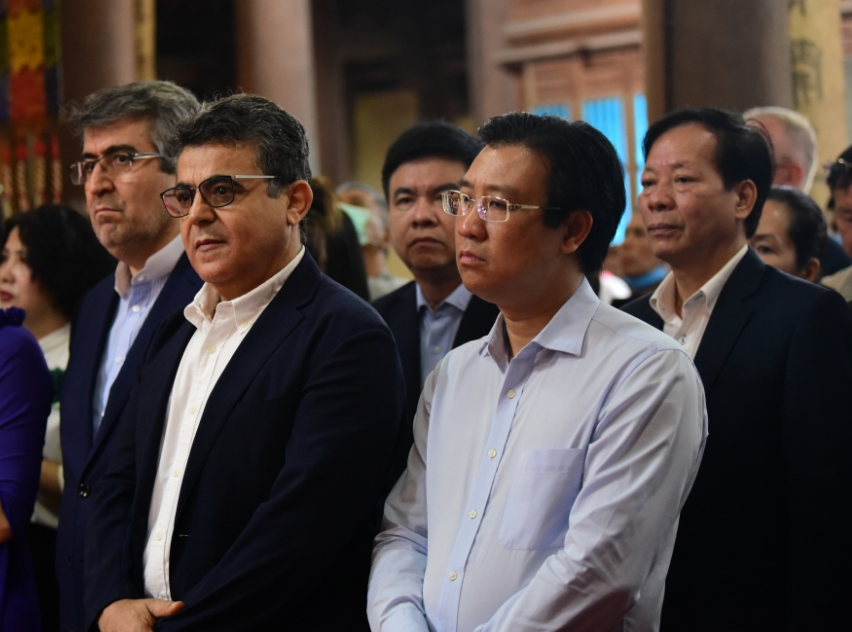 Palestinian Ambassador to Vietnam Saadi Salama (middle) said: "I know that Dan Phuong is a historic site associated with many famous people. Therefore, this is a land of great historical significance. The trip has given us the opportunity to truly understand the culture, the country, and the people of Vietnam. " (Photo: VOV)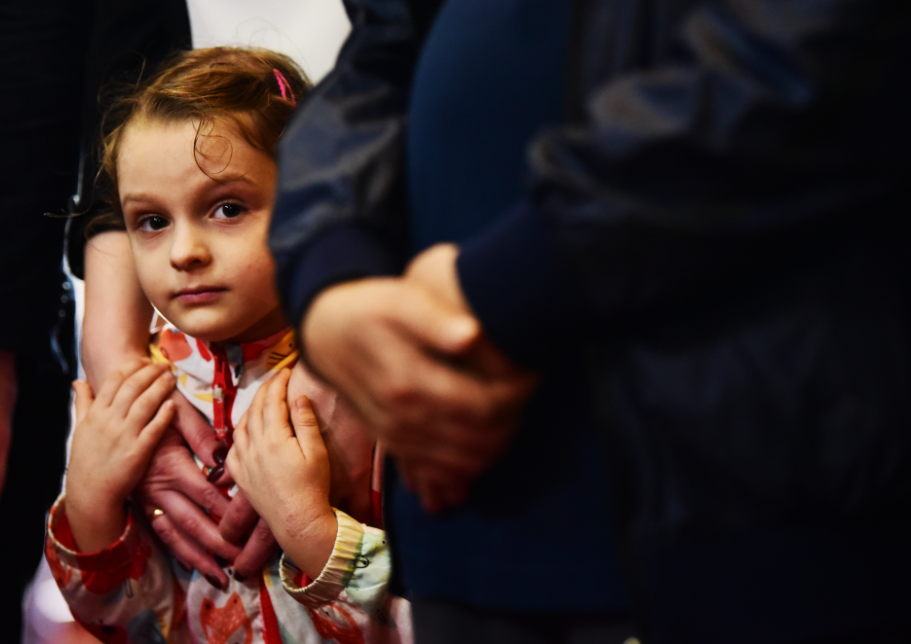 Ms. Anna Vestoshkina, Russian Embassy staff brought the whole family to join the 2021 Friendship Journey: "I and my children really like this event. It is fun, unique, and provides lots of interesting knowledge. I have been to many places in Vietnam, but this is my first time coming to Dan Phuong. I am very impressed by the architecture, culture, and history here. " (Photo: VOV)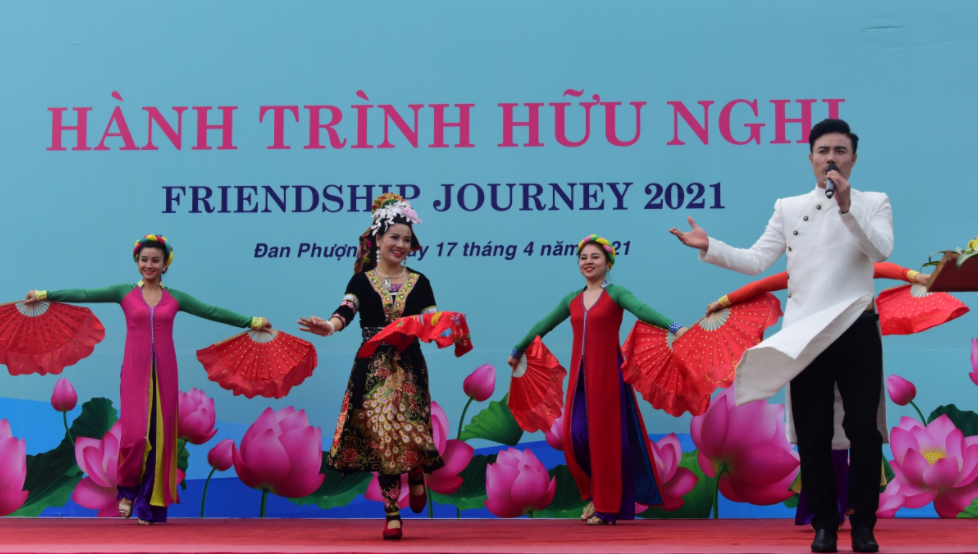 The performance to worship the mother goddesses in the event. (Photo: VOV)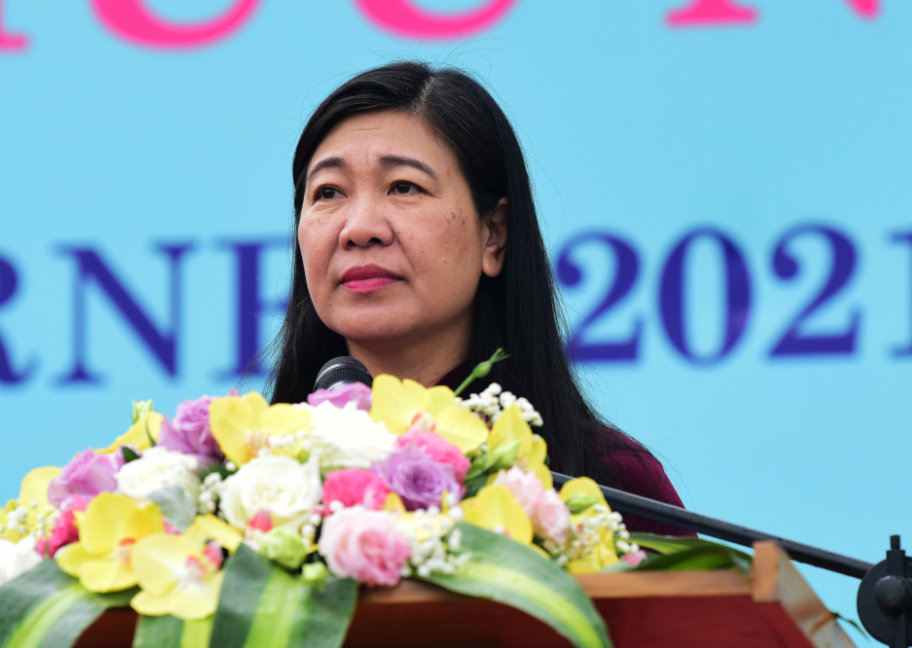 Ms. Nguyen Lan Huong, Member of the Standing Committee of Hanoi Party Committee, Chairman of Hanoi Union of Friendship Organizations said: "For the purpose of promoting culture - tourism, enhancing friendly exchange activities, itinerary 2021 Friendship Journey is a program to promote international friendship for Hanoi, introduce the country and people of Vietnam to international friends". (Photo: VOV)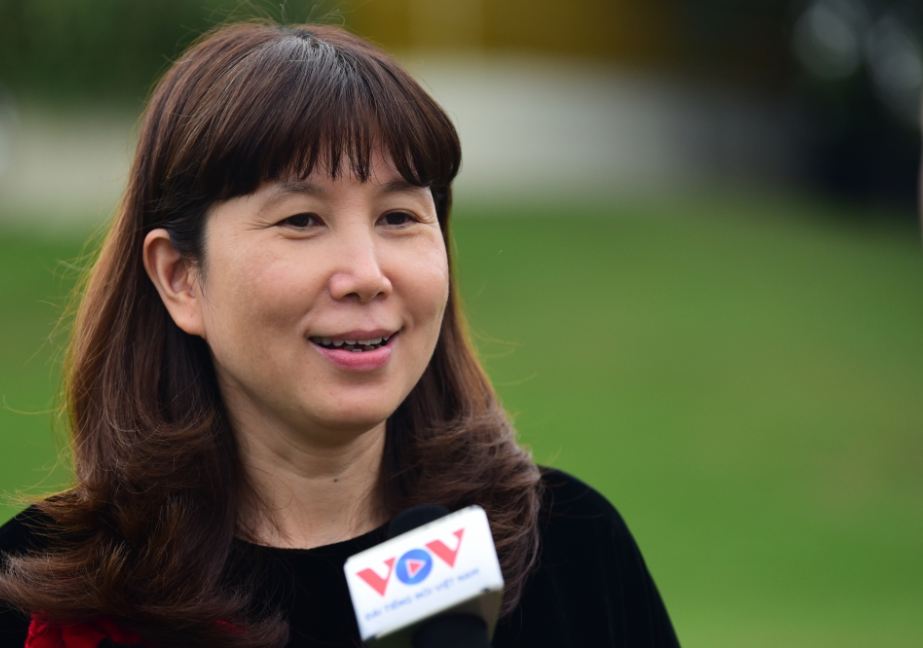 Ms. Dang Huong Giang, Director of Hanoi Department of Tourism shared: "A lot of ambassadors participating in the event today expressed the joy of living in Vietnam. While many countries are still struggling with the COVID-19," she said. "Vietnam has basically controlled the pandemic. On this occasion, we also want to send a message to international friends that Vietnam is a safe and attractive destination". (Photo: VOV)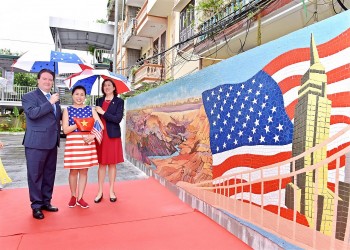 Multimedia
A ceramic mosaic mural named "Vietnam - US friendship" depicting the natural and cultural heritages of the two countries, was just revealed in Hanoi