Fur-bulous Pictures! Here Are The Winners of 2021 Dog Photography Awards
Prepare to be impressed by the collection of adorable and awsome captures of man's best friends.
If there is one thing that we can all agree on, it's that puppies are just the cutest! Their adorable little faces bring endless amounts of joy, don't you think?
The 2021 Dog Photography Awards is split into three categories, accepting entries for studio snaps, action shots and outdoor landscapes and portraits. A pug perching on kitchen scales, a beagle posing in front of his own portrait and a very energetic border collie are among the winners of the 2021 Dog Photography Awards.
Winner of studio portrait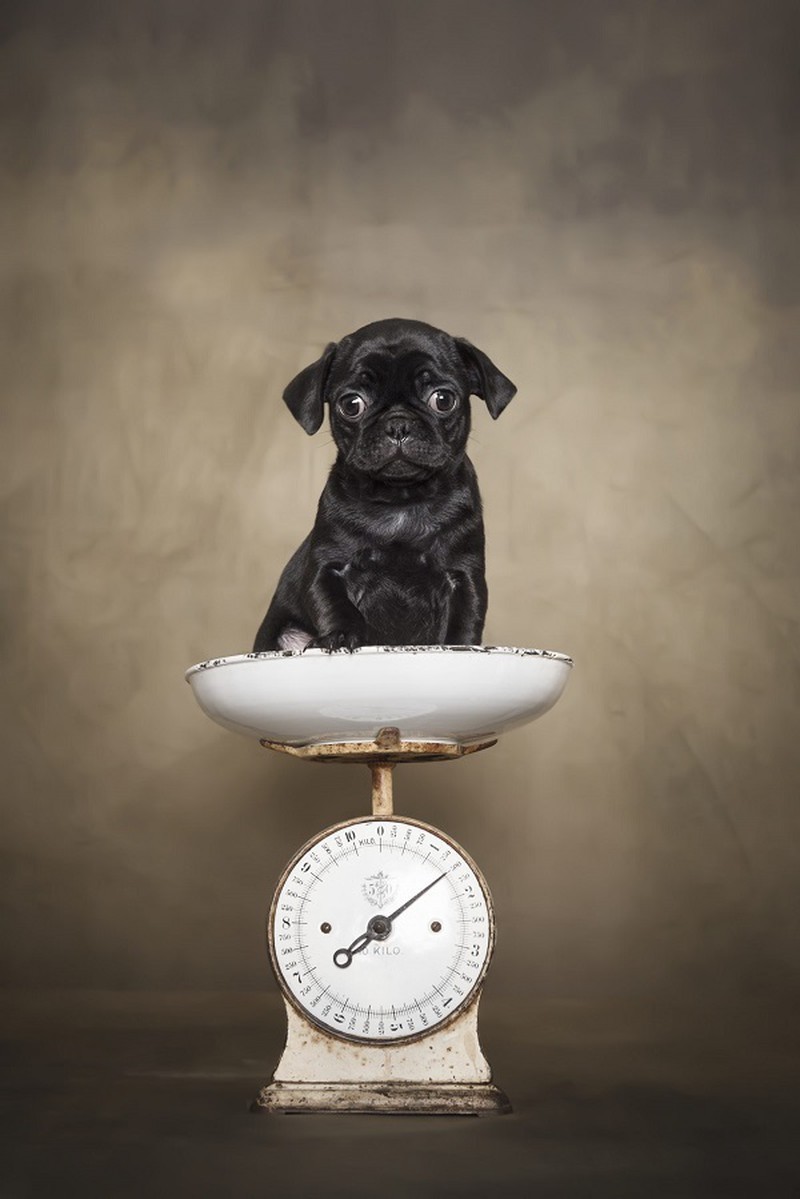 Dog Photography Awards
The winning studio portrait, by Franca Lombardo, features cute pug pup Kairo sitting in a bowl on top of some kitchen scales, staring at the camera with eyes that could make a heart melt. Weigh to go!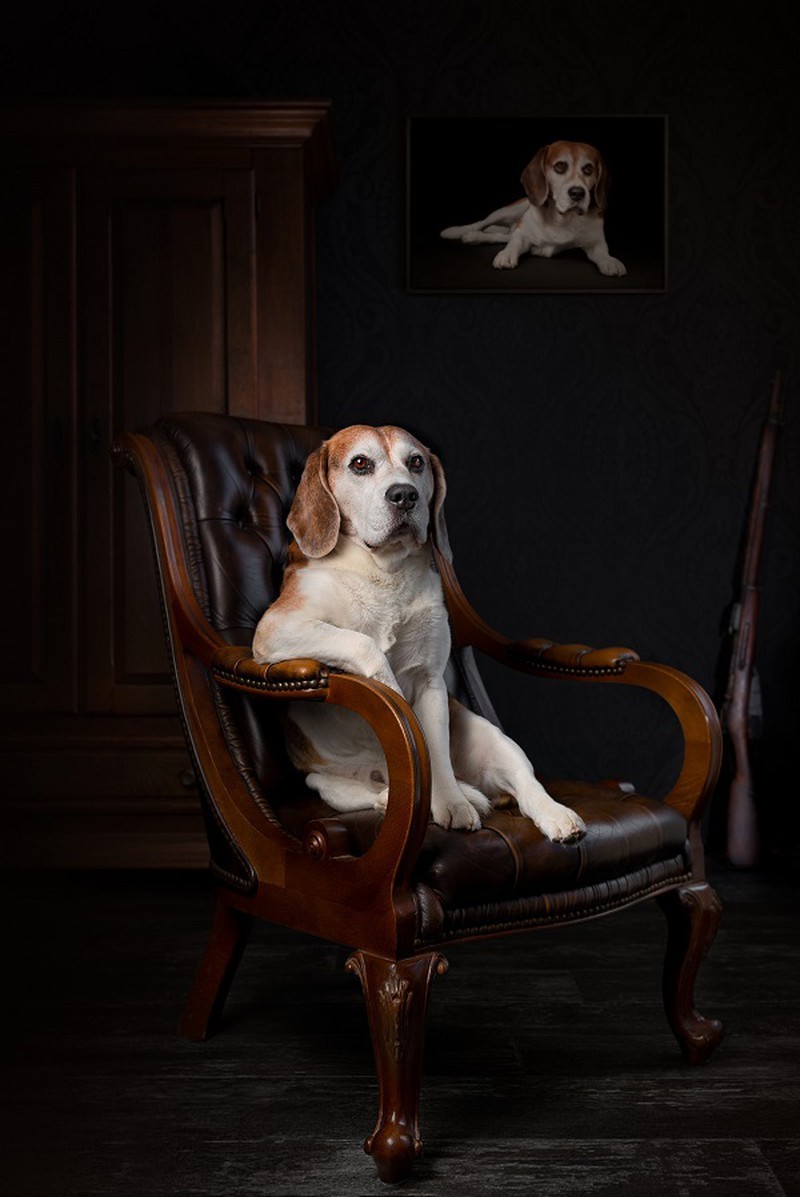 Dog Photography Awards
Runner-up studio shot was by wildlife photographer Patrick Reymer of a beagle posing on a brown leather chair in front of his own portrait.
Winner of landscape shot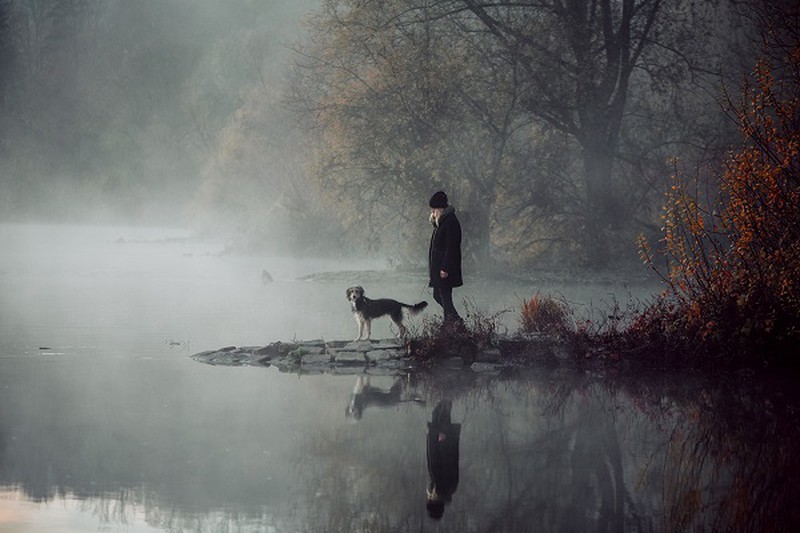 Dog Photography Awards
Bagging the prize for best landscape shot was German photographer Janine Ulbrich and rescue dog Skadi.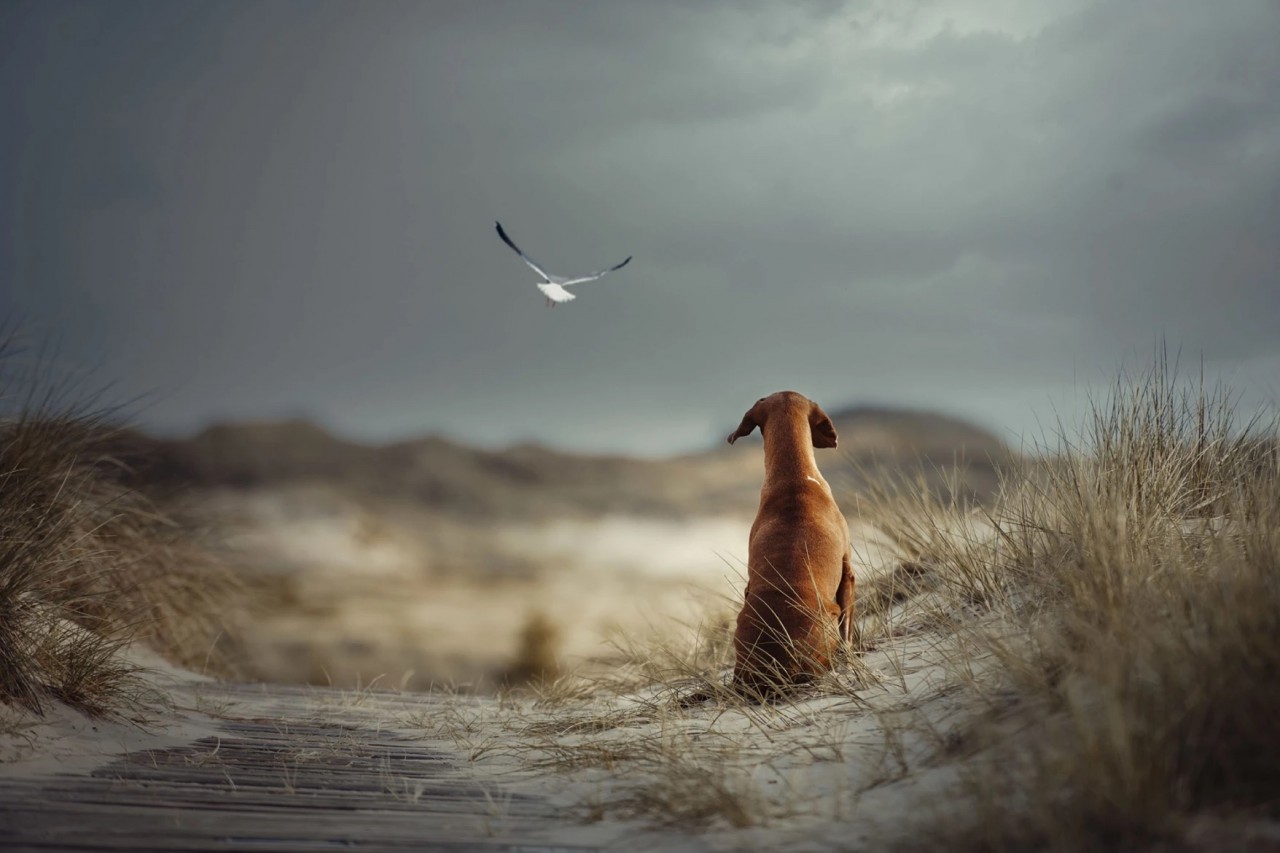 Dog Photography Awards
The runner-up shot for landscape photography went to Germany-based photographer Heike Willers for an image of her dog gazing at a bird on the beach.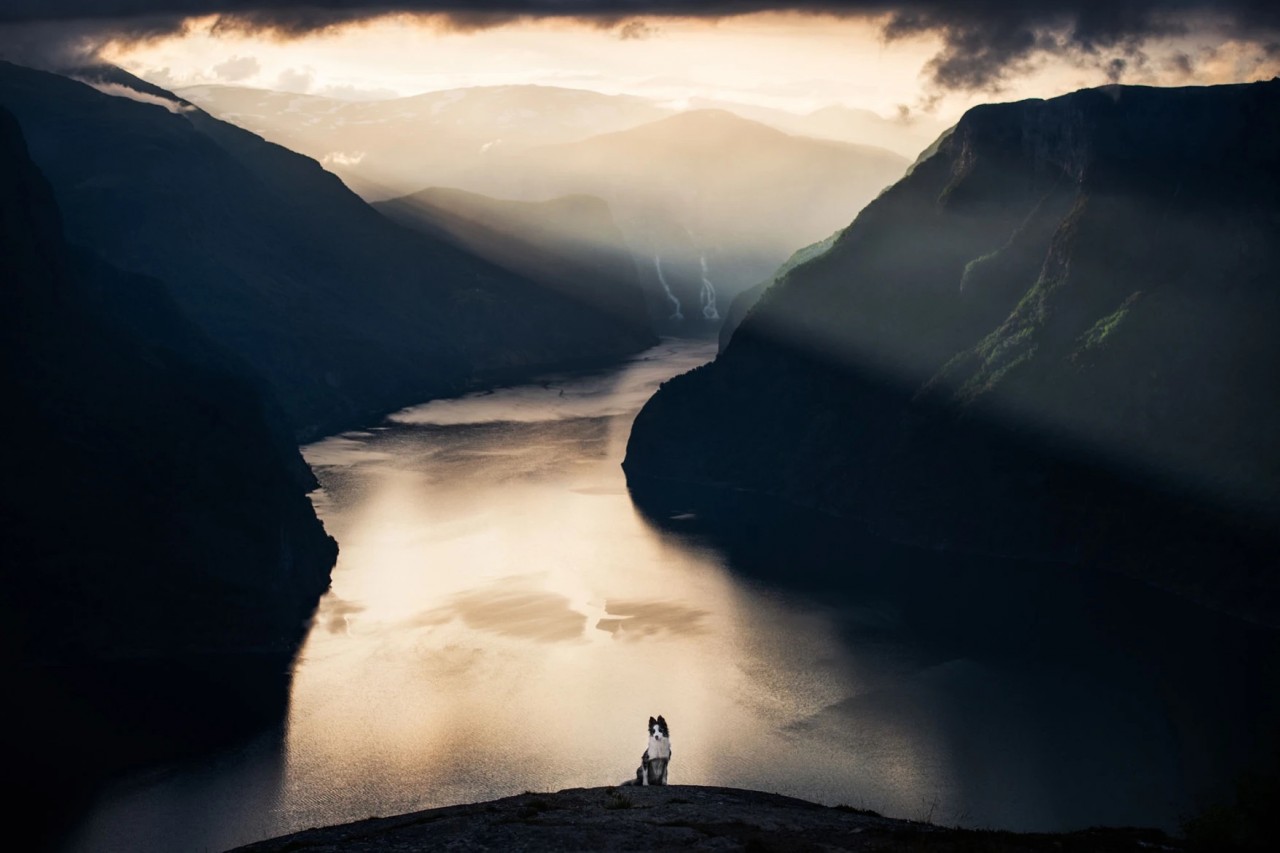 Dog Photography Awards
Third place landscape shot, by Izabela Lyson. The wonderful photo shows her Border Collie sitting in front of a river on a walk in the Krakow Mountains.
Winner of action shot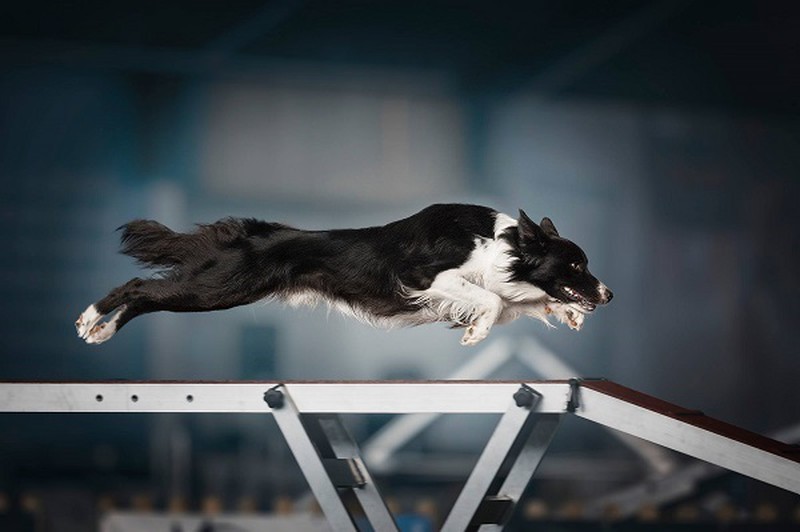 Dog Photography Awards
Taking the top spot in the action photography category was Chiara Hofmayer, from Germany, for a shot of her Border Collie Nio bounding over obstacles as he completed an agility course. His fierce glance and striking pose certainly wowed more than just the judges of the agility course.
Honorable mentions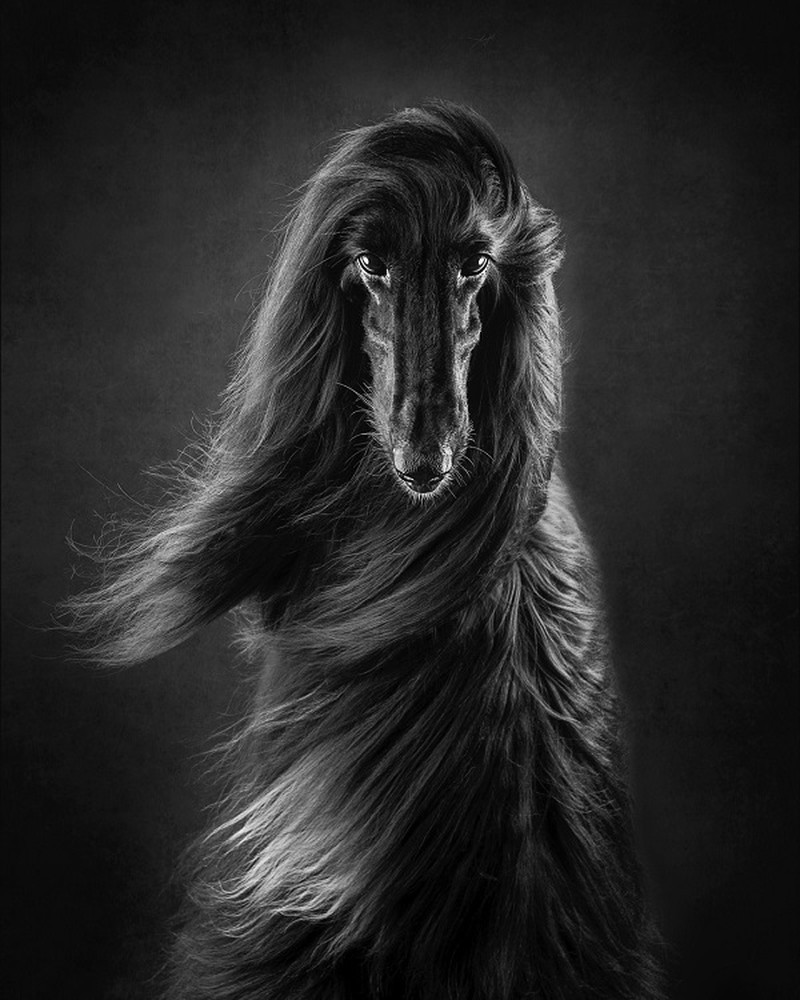 Dog Photography Awards
This dog is posher than you! Furry striking: Portuguese animal photographer Marcus Knoedt shared a picture of an Afghan Hound posing for a stunning portrait shot.
Dogs are more popular than ever. In the hearts and minds of people everywhere, dogs are true companions and make a real difference to our lives.
The judge board of the Dog Photography Awards 2021 includes dog lovers and professional photographers from many countries: Audrey Bellot (France, Creator), Claudio Piccoli (Italy, Creator), Nuelle Flipse (Netherlands), Anne Geier (Austria), Cat Race (UK), and Travis Patenaude (USA).
The number of contestants grew quickly to compete for the title of the Best Dog Photographer of the Year! The challenge is only for dogs but the photographers also deserve recognition, especially ones in this niche field.
The winners of each month will compete for the grand prize and the competition will become more heated each month. Best Photos at the Dog Photography Awards international competition will get a huge recognition and a lot of visibility (articles in newspapers and medias) and money: EUR 1,500 cash prize.
What do you think about the winners? Which one won your heart?
Dog Photography Awards
The competition will be held annually, with other contests for dog photographers taking place on a monthly basis. This strives to be an international community of photographers who share our passion for dogs.
Dog Photography Awards organises monthly contests for professional, amateur and student photographers worldwide, as well as an annual competition creating one of the most interesting contests in dog photography today,' says the competition's website.
The award accepts everything from outdoor, studio, portrait and action photography, there are no limits to show man's best friend. The competition is about sharing joy while looking for barkingly good images. Woof.
Another purpose is to promote talented dog photographers all over the world thanks to our worldwide known, talented and experienced judges.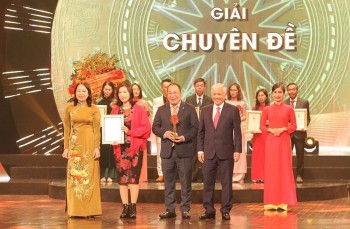 Overseas Vietnamese
VietnamTimes (Viet Nam Union of Friendship Organizations) is a reliable address for overseas Vietnamese to quickly and objectively update political, economic, cultural, and social news. The agency has created a helpful forum and connection between expatriates and the motherland.