Top 5 Best Pet Care Centers in Ha Noi
While pet care can be stressful, Hanoi has several spots dedicated to keeping your furry friends happy, clean, and healthy.
Azpet Spa
Azpet Spa is a trademark of AZPET Joint Stock Company, which specializes in the importation and breeding of dogs and cats, as well as the provision of food and accessories, spa care, and accommodation services.
Azpet Spa is a well-known name in Hanoi for providing the most outstanding pet care available. It is a location where all pets are welcomed and cared for by a team of skilled professionals. Azpet Spa, with its professional working procedure and focused service attitude, is a location where you can be entirely confident in sending your furry friend for the greatest care.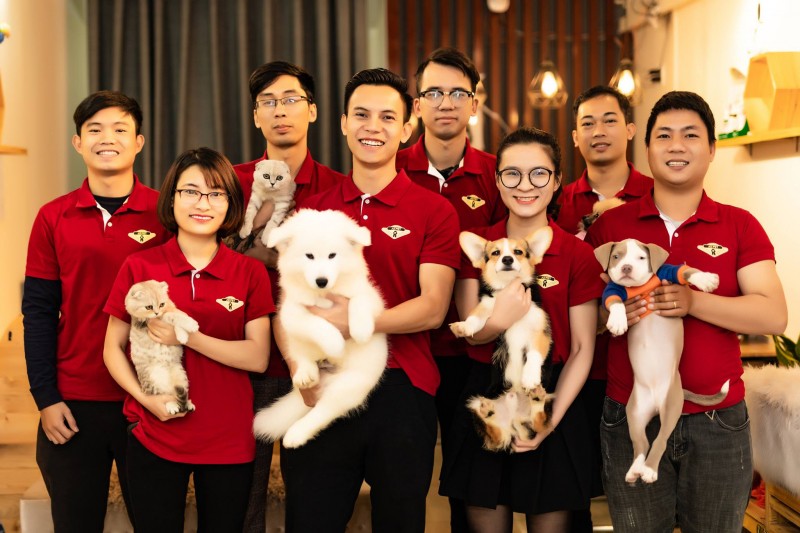 Photo: Azpet Spa
The spa, in particular, provides free door-to-door transportation within a 3-kilometer radius. Cleaning of the ears, nail trimming and grinding, blow-drying, hair care, cleaning of the sweat glands, soothing massage, hair removal, and drying are all included in the standard spa package.
Address: No. 59 Van Cao, Lieu Giai, Ba Dinh District, Hanoi
Hotline: 0888 083 388
Pet Health
Pet Health, which was founded in 2014, has expanded to become a veterinary hospital organization with locations around the country. Your pet is cared for by a team of trained doctors from local and international institutions and hospitals. Pet Health also invests in cutting-edge technology such as ultrasound, X-ray, hematological, and biochemical machinery.
Pet Health also offers pet care services such as cat and dog spas and hair clipping in addition to treatment. Customers can bring their pet to be cared for once a week during the examination time.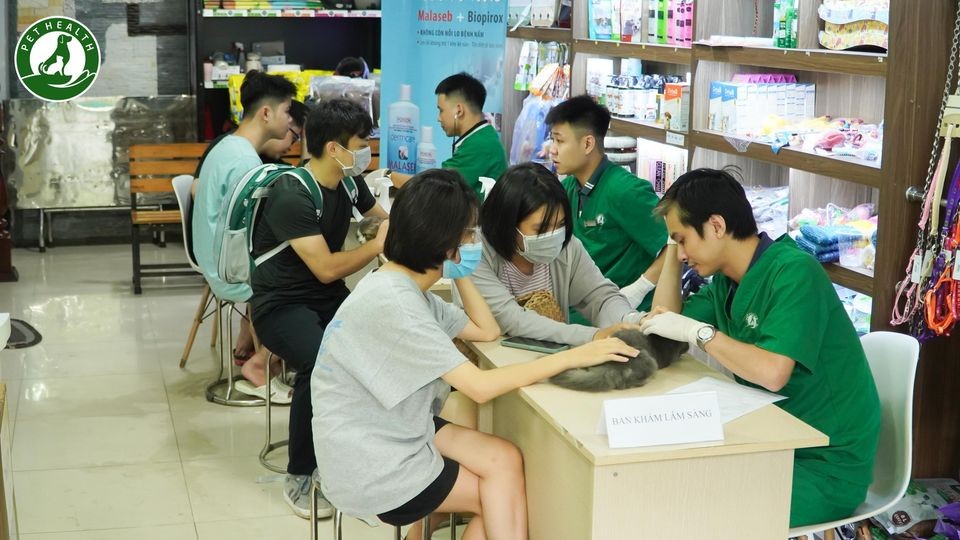 Photo: PetHealth
The center is open 24 hours a day, seven days a week. So, if your pet has a health issue, you can bring it in or call the Pet Health veterinarian for a free evaluation. It also includes a veterinary station to assist wounded and abandoned animals. The clinic provides a 24-hour hotline, free consultations, and free health exams.
Address:
Branch 1: No. 240 Au Co, Quang An Ward, Tay Ho District, Hanoi
Branch 2: 192 Nguyen Xien, Thanh Xuan District, Hanoi
Branch 3: 202 Ngo Quyen, Ha Dong District, Hanoi
Hotline: 024.2242.8882
Kimi Pet
Kimi Pet offers all of the food, cutlery, functional meals, and medicine that your pets require. The center boasts cutting-edge technological technology such as an ozone jacuzzi tub, a noiseless dryer, an imported from Italy deodorizing system, and sanitation equipment.
Specialized shower gel products in spas are all trustworthy, with the top ten goods categorized for each pet's skin type, coat color, and coat condition being the most suitable.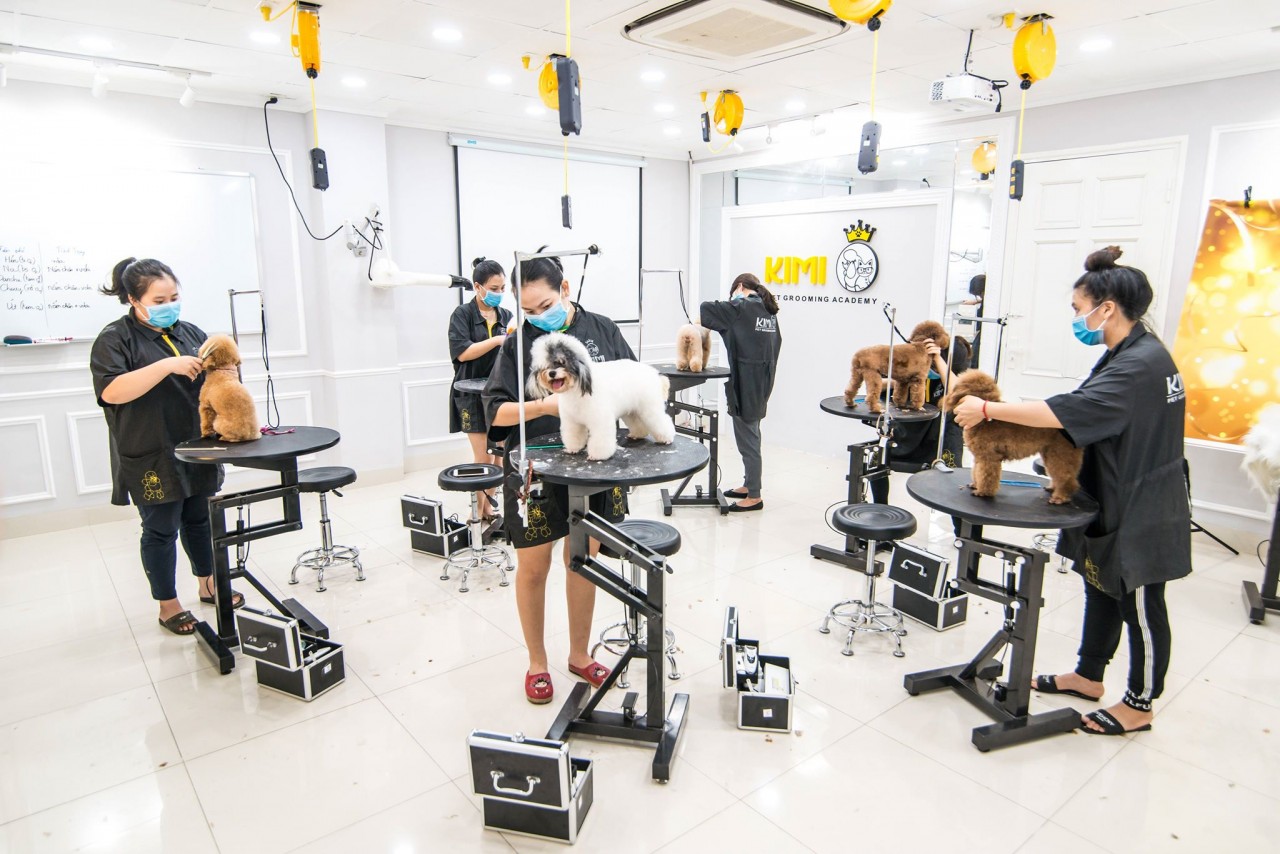 Photo: Kimi Pet
It also offers a pet pick-up service at your home, as well as a full choice of training tools, toys, food, and cosmetics for your pet to choose from. Everything you need for your pet is right here.
Address: No. 46 Kim Ma, Ba Dinh District, Hanoi
Hotline: 08 36305555
Greenpet – Pet medical clinic
Greenpet Hospital is an alternative if you are looking for a spa address for dogs and cats in Ha Dong District while also providing other services such as medical evaluation and treatment for pets.
The animal hospital has invested in the most contemporary technology, such as the only and most modern imported digital X-ray machine for dogs in Vietnam, which can save soft files and send them to customers for pet owners to store information and easily look up when needed.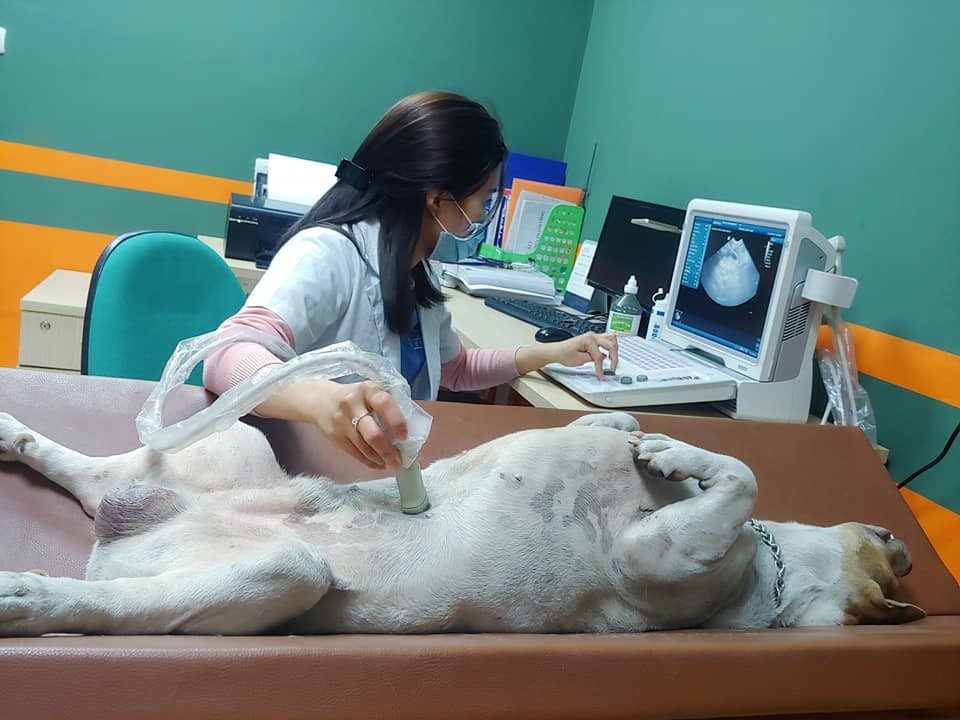 Photo: Bệnh viện thú cảnh Greenpet/Facebook
Greenpet's scientific and strict medical evaluation and treatment management systems will undoubtedly provide your pet with the most effective and sensitive care while also providing the pet owner with peace of mind.
Address: No. 702 Quang Trung, Ha Dong District, Hanoi
Hotline: 02439999702 – 0933.702.702
Pet Chip
Pet Chip is another option among the top 5 pet shops in Hanoi nowadays. This is a really professional veterinary hospital. The majority of services are health-related.
You can take your pets to the veterinary hospital for vaccinations, routine examinations, and pet spa services. Although there isn't a lot of pet equipment or things, the medical care is excellent.
Address: No. 46, Lane 10 Nguyen Van Huyen, Cau Giay District, Hanoi
Hotline: 0879091999 – 0787371371