Geminids Meteor Shower to Light Up Skies on Dec 13
The Geminids Meteor shower will peak on December 13-14 this year.
Local sky gazers will have a rare opportunity to witness the peak of the Geminids meteor shower, with the astronomical event set to occur between midnight on December 13 and the morning of December 14, VOV reported.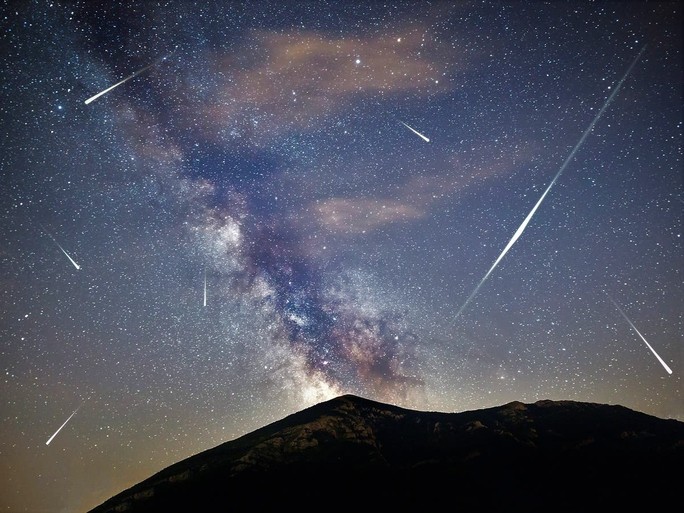 The Geminids are widely considered to be one of the best meteor showers every year as the individual meteors are bright and they travel with both speed and fury. Photo: INDEPENDENT
According to details given by the National Aeronautics and Space Administration (NASA), the Geminids are largely associated with near-Earth object 3200 Phaethon, an asteroid that may have undergone a collision with another object in the distant past in order to produce the stream of particles that Earth runs into, thereby creating the meteor shower.
The Geminids meteor shower occurs between November 19 to December 24 and will peak on the nights of December 13 and December 14.
The American Meteor Society has predicted that sky watchers can see up to 150 meteors per hour at the shower's peak when there is no interference coming from moonlight.
In order to witness the Geminids meteor shower, observers in the country don't require special equipment. Indeed, it is suggested that they head to places that have an unobstructed view of the sky.
Bill Cooke, lead of NASA's Meteoroid Environments Office at Marshall Space Flight Center, suggests sitting in the shade of a house or tree while also maintaining a view of the open sky to alleviate moonlight interference.
The meteor shower is coined the Geminids because the meteors appear to radiate from the constellation Gemini. According to Cooke, meteors close to the radiant have very short trails and are easily missed, so observers should avoid looking at that constellation. However, tracing a meteor backwards to the constellation Gemini can determine if you caught a Geminid (other weaker showers occur at the same time).
For prime viewing, find an area away from city and streetlights, bundle up for winter weather conditions, bring a blanket or sleeping bag for extra comfort, lie flat on your back with your feet facing south, and look up. Practice patience because it will take approximately 30 minutes for your eyes to fully adjust and see the meteors. Refrain from looking at your cell phone or other bright objects to keep your eyes adjusted.
The show will last for most of the night, so you have multiple opportunities to spot the brilliant streaks of light across the sky.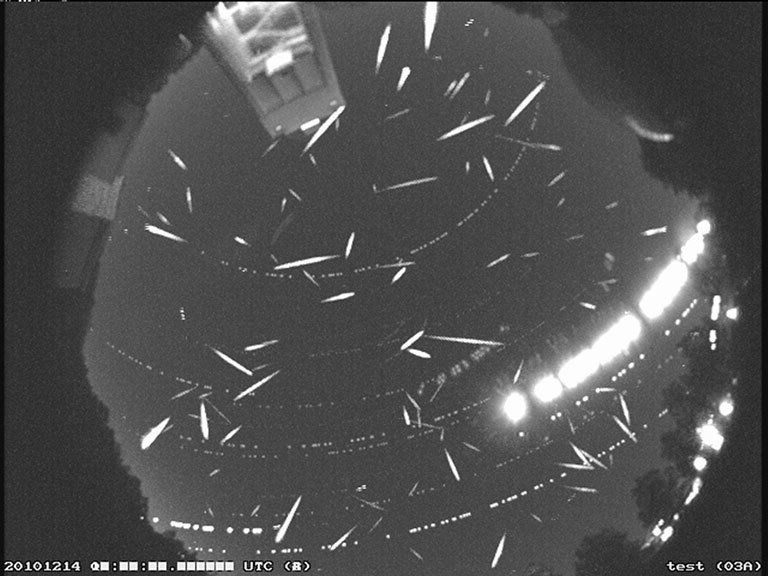 Over 100 meteors are recorded in this composite image taken during the peak of the Geminid meteor shower in 2014. Credit: Jacobs Space Exploration Group/ESSCA
During peak activity and perfect weather conditions, which are rare, the Geminids produce approximately 100-150 meteors per hour for viewing. However, this year a wanning gibbous moon will make it harder to view most of the shower, resulting in only 30-40 visible meteors per hour at the peak in the Northern Hemisphere, depending on sky conditions. But the Geminids are so bright that this should still be a good show.
In Vietnam, the ideal time to observe is after 12 pm on December 13, choose a place with little light and air pollution. Be sure to check the weather forecast before stargazing.
The final meteor shower of 2022 will be the Ursid meteor shower, which will be visible in the northern hemisphere from December 17 through December 26 and will likely reach its peak during the late-night hours of December 22 into the early morning hours on December 23, Space.com says.
The Ursid meteor shower usually generates only five to 10 shooting stars per hour, with the highest numbers in the darkest locations. However, once in a while, this meteor shower over-performs.
LaoSafe Takes to the Air

VIENTIANE, LAOS - Media OutReach - 6 October 2022 - New flight routes are opening this October that will provide a broader range of options ...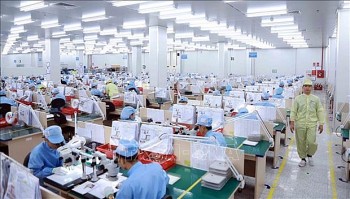 National
Vietnam News Today (Jan. 26): Vietnam - important partner of RoK; HCM City maintains growth momentum, reaps successes in 2022; Vietnam's tourism forecast to strongly rebound in five years; Many localities attract a large number of visitors during Tet.