George Floyd case: Mayor and family call for charge against  officer pinning black man on ground
A Minnesota mayor on Wednesday is calling for criminal charges against the police officer who was seen on the video kneeing George Floyd to the ground in an incident earlier this week that has caused waves of anger among protesters who flock the street protests who are asking for justice, 
CNN cited Minneapolis Mayor Jacob Frey said in a news conference Wednesday: "What I can say with certainty, based on what I saw, is that ... the officer who had his knee on the neck of George Floydshould be charged."
Frey declined to say what the officer should be charged with, and said his knowledge is "limited to the video evidence that is there" about Floyd, a black man. He said he made his opinion known to Hennepin County Attorney Mike Freeman, whose office would be in a position to file state charges.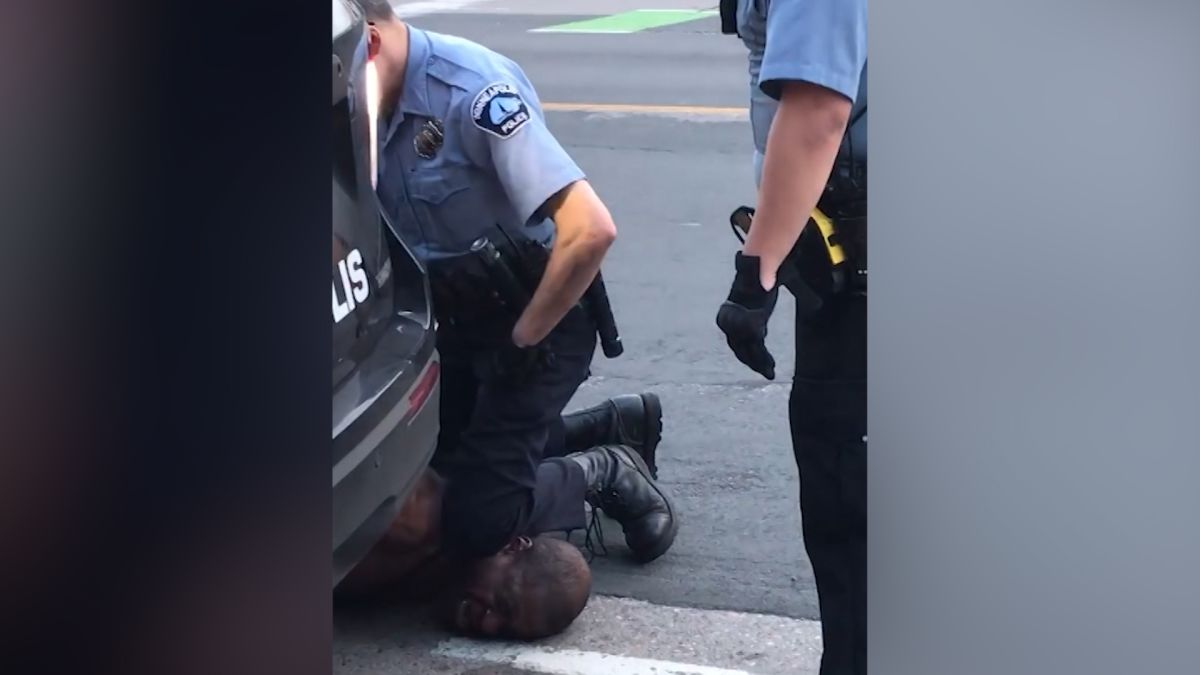 Photo cut from the video.
"George Floyd deserves justice. His family deserves justice. The black community deserves justice, and our city deserves justice," Frey said.
No charges have been filed in the case.
While his sister has called for those involved in his death to be charged with murder, The Guardian reported.
Bridget Floyd said that four of the officers involved, who were fired on Tuesday, "should be in jail for murder".
George Floyd, 46, died on Monday. The FBI and authorities in Minnesota have launched investigations into his death. The officer who knelt on Floyd's neck is white, and has been identified as Derek Chauvin, a 19-year veteran of the force.
The killing prompted huge protests in Minneapolis on Tuesday night. Police in riot gear fired teargas and rubber bullets into the crowd.
Floyd's death 'it's like déjà vu'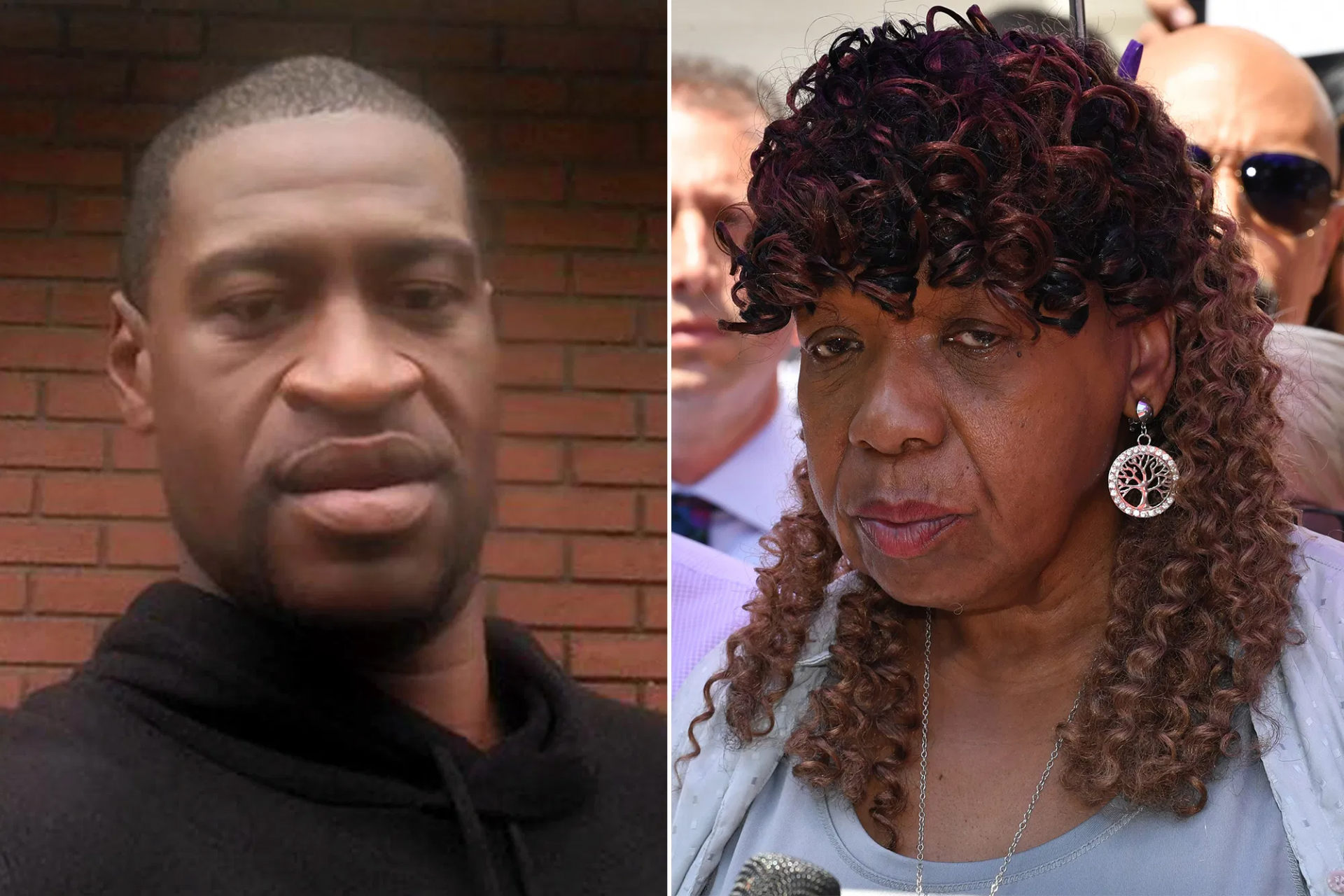 George Floyd (left) and Eric Garner's mom.
On Tuesday evening, the mother of Eric Garner condemned Floyd's killing. Garner was killed in New York City in July 2014 by a police officer who placed him in an illegal chokehold.
Gwen Carr said: "I was horrified to learn about the death of George Floyd, and to hear him utter the same dying declaration as my son Eric. I offer my deepest condolences to the Floyd family, and I stand with them in their fight to get justice for George."
Garner's death became a focal point for national conversations on race and policing and Garner's last words, "I can't breathe", were chanted by protesters across the US.
"It's hard enough we're coming up on the anniversary of my son's death, and now to hear about this young man, it's like déjà vu," Carr told CNN. "It's just like the murder of my son all over again. He was basically the same age as Eric."
The officer who choked Garner in 2014 never faced charges. He was fired in 2019 after being found guilty in a disciplinary trial of using a chokehold on Garner and later sued the city over his termination.
Celebrities voiced their outrage over Floyd's death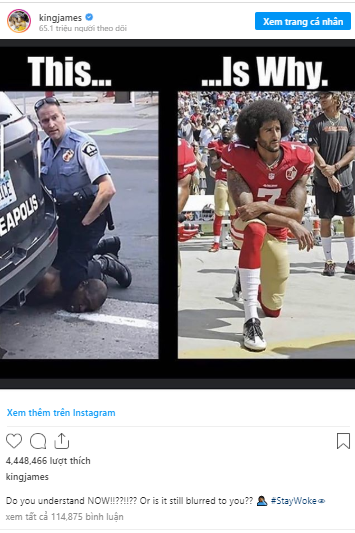 A tweet of Lebron James on Twitter.
NBA superstar LeBron James, Cleveland Browns player Odell Beckham Jr. and other athletes have voiced their outrage over Floyd's death.
NBA superstar LeBron James has joined the chorus of notable high-profile athletes that have voiced their outrage over the death of George Floyd.
James posted an image on social media with one side showing the officer kneeling on Floyd's neck and Kaepernick kneeling on the other side with the words "This... ... Is Why" and the caption "Do you understand NOW!!??!!?? Or is it still blurred to you?? #StayWoke."
Former NBA player Stephen Jackson was friends with Floyd and has shared a number of social media posts about his death. Jackson, who previously worked as an ESPN analyst, called Floyd by the nickname "Twin" and noted that "both of our names will live forever."
The Minnesota Vikings said they were deeply saddened by the incident, which happened just blocks away from their U.S. Bank Stadium.
"Everyone in our community deserves the right to feel protected and safe," the team tweeted.
NFL stars Odell Beckham Jr. and DeMarcus Lawrence, NBA stars Jaylen Brown and Donovan Mitchell, and Basketball Hall of Famer Lisa Leslie also tweeted their frustration over Floyd's death.
Monday in Minneapolis, a police officer contributed to the death of George Floyd, an African-American man by kneeling on the neck of the handcuffed black man for almost 10 minutes ("I can't breathe, Floyd said) as three other cops watched nearby.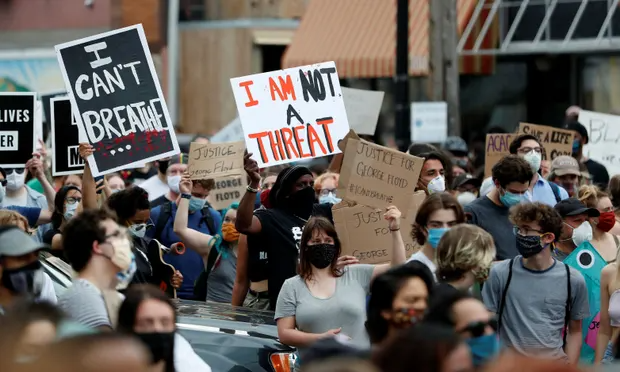 Protesters carried signs saying 'I can't breathe', quoting Floyd. Photograph: Eric Miller/Reuters
The video of the incident was posted on social media platforms and spurs wide fits of anger among Minneapolis people and the US with hundreds of protesters, have flooded the streets with banners "I can't breathe."
On Wednesday at the south Minneapolis intersection where George Floyd lost consciousness while a city police officer pinned him down and pressed his knee against Floyd's neck for several minutes, CBS Minnesota reports.
Dozens of people blocked traffic midday at the intersection of Chicago Avenue and East 38th Street.
The noontime protest Wednesday was peaceful, with demonstrators chanting and lifting signs. On Tuesday afternoon, thousands had gathered at the same intersection. While Tuesday's demonstration began peacefully, the tone of the protest changed in the evening as a smaller group marched to Minneapolis police's 3rd Precinct headquarters and clashed with officers in riot gear.
Protesters also gathered Tuesday at the home of Derek Chauvin, one of the four officers involved in the fatal arrest. A second protest is again slated to happen near Chauvin's home in a St. Paul suburb Wednesday afternoon.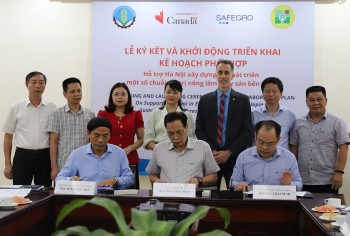 Make in Vietnam
As Vietnam furthers its international intergration, building agro-forestry-fishery high value chains is crucial for the sustainable development of the agriculture sector.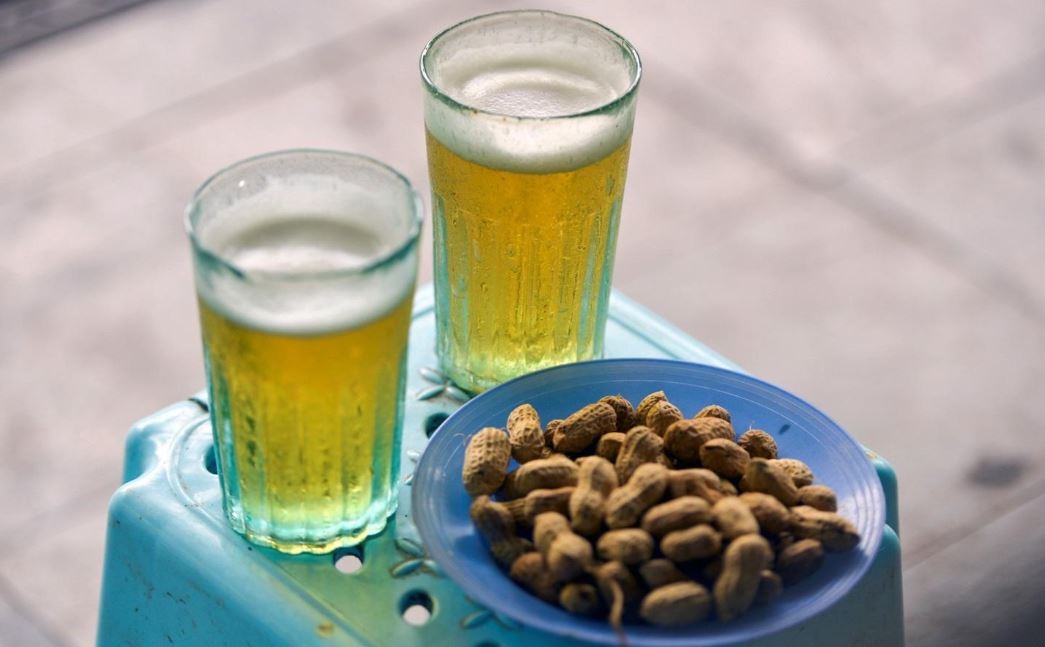 World
Among Vietnamese best beer destinations voted by foreign travelers, Hanoi is followed by Ho Chi Minh City, Hoi An, Nha Trang, and Da Nang.
August 06, 2022 | 14:54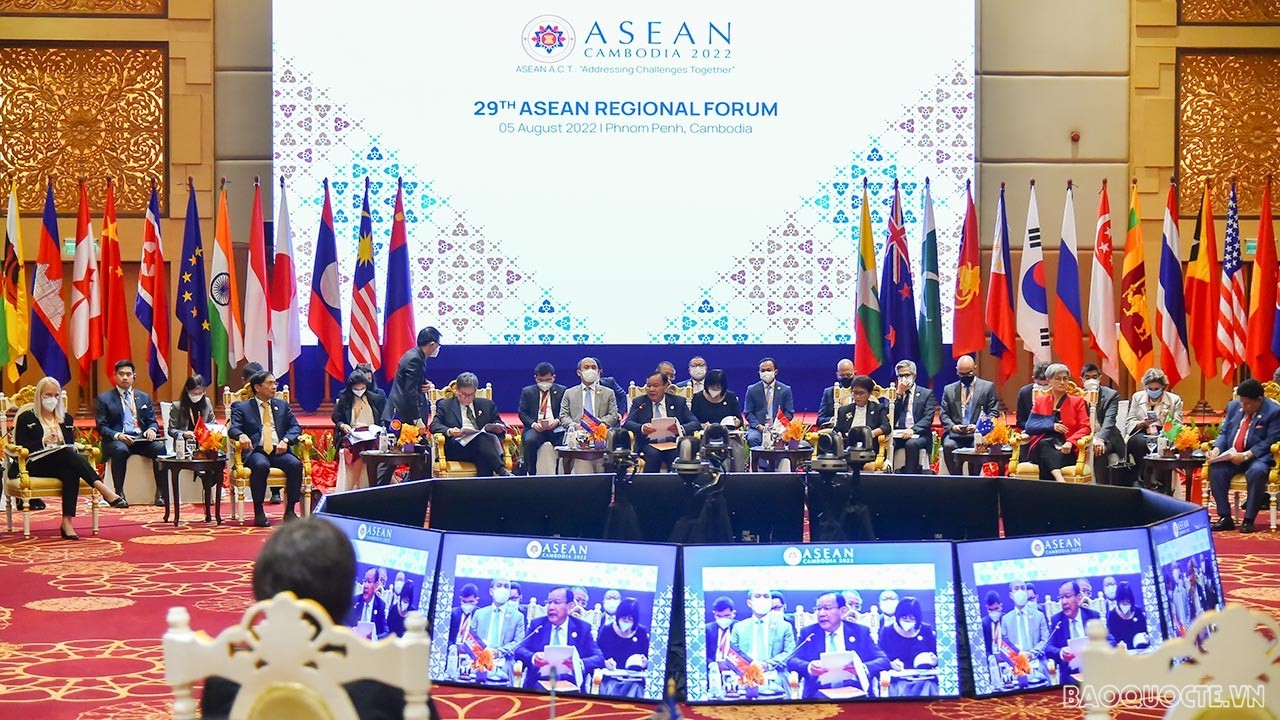 World
Foreign Minister Bui Thanh Son attended the 29th ASEAN Regional Forum (ARF) that took place in Phnom Penh, Cambodia on August 5 within the framework of the 55th ASEAN Foreign Ministers' Meeting (AMM-55), and held several bilateral meetings on the sidelines of the event.
August 06, 2022 | 09:12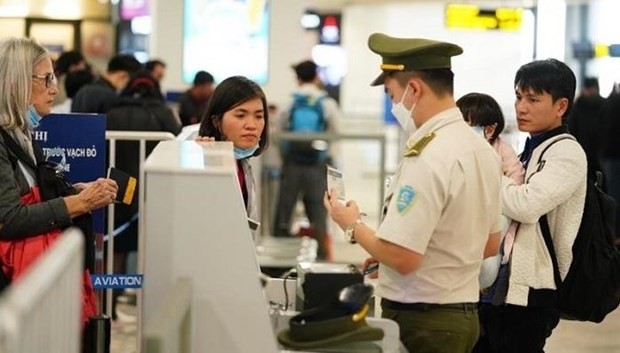 World
The Ministry of Health has asked localities nationwide to monitor foreign arrivals from countries with monkeypox as an early response after infections were spotted in the region.
August 05, 2022 | 16:11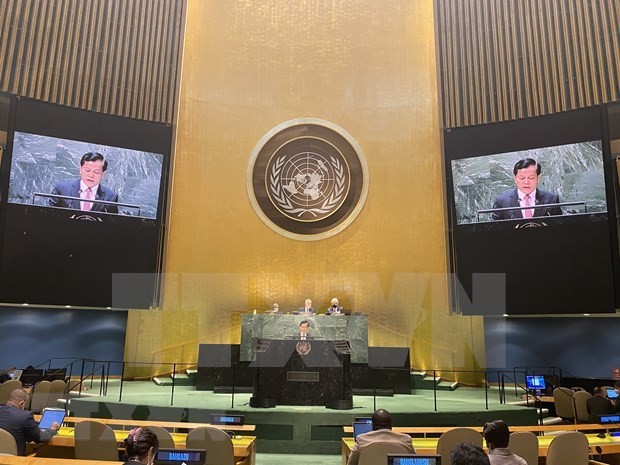 World
Deputy Foreign Minister Ha Kim Ngoc had a meeting on August 3 with United Nations (UN) Secretary-General Antonio Guterres who highly valued Vietnam's active and responsible contributions to the common work of the organisation, especially the country's strong commitments in the fight against climate change, and promised to continue supporting Vietnam in this work.
August 04, 2022 | 16:57