Memorial Day in the US, no-mask crows anywhere, 6 people shot-hurt as coronavirus deaths near 100,000
Health officials issue warnings after some revellers did not follow precautions while marking the beginning of summer. A lot of people flocked to beaches, but not a lot of social distancing or masks while six people were wounded Saturday in a Daytona Beach shooting as massive crowds gathered during Memorial Day weekend.
Social distancing was tough to find in Daytona Beach over the weekend as massive crowds were spotted and six people were hurt in a shooting.
Police were caught by surprise after hundreds of people celebrated in the streets, blocked traffic and ignored social distancing restrictions imposed by the state to combat the coronavirus pandemic, authorities said Sunday.
The miami.cbslocal reported that Police helicopter video captured more than 200 people crowded onto a beachside street where men were throwing money from a car and blocking traffic. Images show the group scattering when officers arrived, but another large group then gathered around a different vehicle.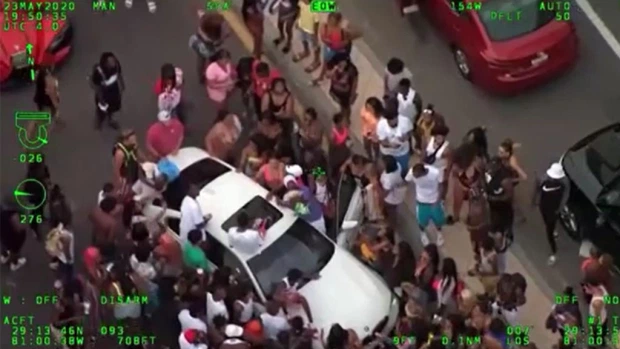 Massive crowd surrounds car where man is throwing cash. (Courtesy: Volusia County Sheriff's Office)
Shortly after, there was a shooting that sent half a dozen people to the hospital. Six people were wounded Saturday in a Daytona Beach shooting as massive crowds gathered during Memorial Day weekend.
The event, called Orlando Invades Daytona was scheduled but then canceled by promoters at the request of the police department, Daytona Beach Police Chief Craig Capri said in a news release Sunday.
The event had already been heavily promoted on social media and large crowds still descended on the city bringing chaos in their wake. At least one suspect is in custody and an investigation is ongoing, police said.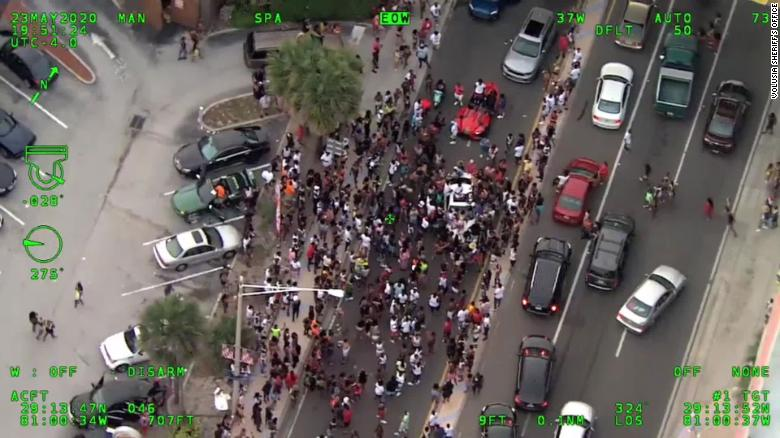 Aerial footage from the Volusia County Sheriff's Office shows large crowds blocking the streets in Daytona Beach (Photo on the CNN)
"We got slammed, Disney's closed, Universal's closed, everything's closed. So where did everybody come? On the first warm day with 50 percent opening, everybody came to the beach," said Volusia County Sheriff Mike Chitwood at a Sunday news conference.
Officials said they have been criticized for not making use of force against the crowds and declining to make arrests for social distancing violations.
Daytona Police Chief Craig Capri said Sunday at a news conference that two people were shot around 7:30 p.m. on South Ocean Avenue near Breakers Oceanfront Park. Police later discovered four people were hit by shrapnel during the shooting. None of the injuries are life-threatening, he said.
Capri said the victims are not cooperating with the investigation and police have not arrested any suspects.
Multiple agencies, including the Volusia County Sheriff's Office and Daytona Beach Police Department, said they prepared for an influx of people during the holiday weekend. The state began its phased reopening earlier this month from shutdowns meant to slow the spread of the coronavirus, and scores of Floridians headed oceanside.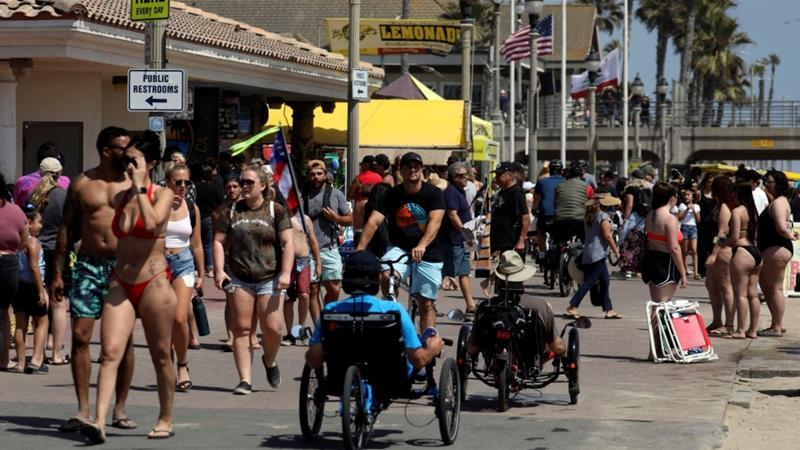 Experts have warned citizens to stay vigilant and continue to take precautions to avoid a COVID-19 resurgence [Patrick T. Fallon/Reuters]
Chitwood said "the linchpin" of the disturbances that happened Saturday in Daytona Beach was an incident that drew a large crowd around a man tossing cash from a vehicle, informed the orlandosentinel.
The Memorial Day weekend marking the unofficial start of summer in the United States brought big crowds to some beaches, parks and other destinations across the country, and warnings from experts about people disregarding the coronavirus social-distancing rules.
The outbreak in the US, the hardest-hit country in the world, has killed nearly 100,000 people and infected 1,626,000. As all 50 states have begun to ease restrictions in some capacity, experts have warned citizens to stay vigilant and continue to take precautions to avoid a resurgence, said the aljazeera.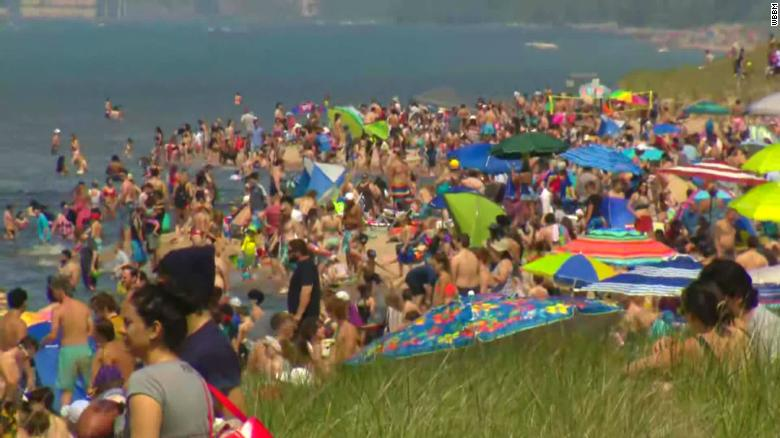 Beachgoers swarmed Indiana Dunes National Park in Porter Sunday. (Photo on the CNN)
Photos and video of Memorial Day weekend celebrations across the US showed plenty of people going to the beach and gathering on boardwalks, but not a lot of social distancing or masks.
From Florida to Indiana and across the country to California, Americans were out enjoying the weekend as states loosened coronavirus restrictions.
Pensacola Beach was calmer but still crowded as beachgoers planted their umbrellas 6 feet from each other to mingle, but not too closely.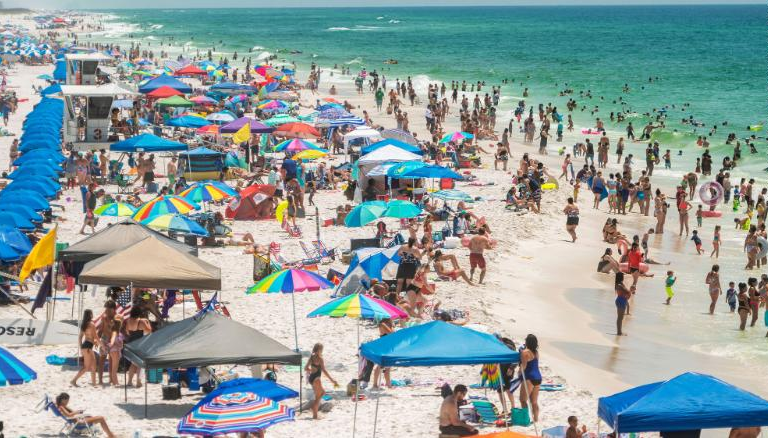 Pensacola Beach gets a big crowd on Saturday, May 23
Beaches in Miami remained closed, but that didn't stop people from going outside. Miami waterways were packed with boats as unmasked people soaked up the sun, WPLG reported.
While crowds died down on Monday due to constant rain, officials hope this won't happen again later on this summer.
"We are still in the midst of a pandemic, I want to remind people that. We are still dealing with this COVID-19, so we've got to take that into consideration also," said Chief Capri.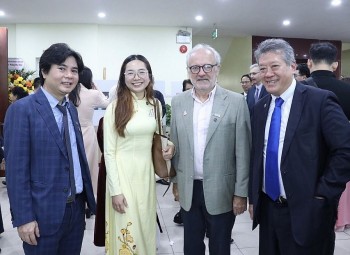 Friendship
Agreeing that the young generation is an important force to promote the friendship between Vietnam and France, many members of the Vietnam-France Friendship and Cooperation Association hope that the Association will hold practical activities to attract the young in its coming term.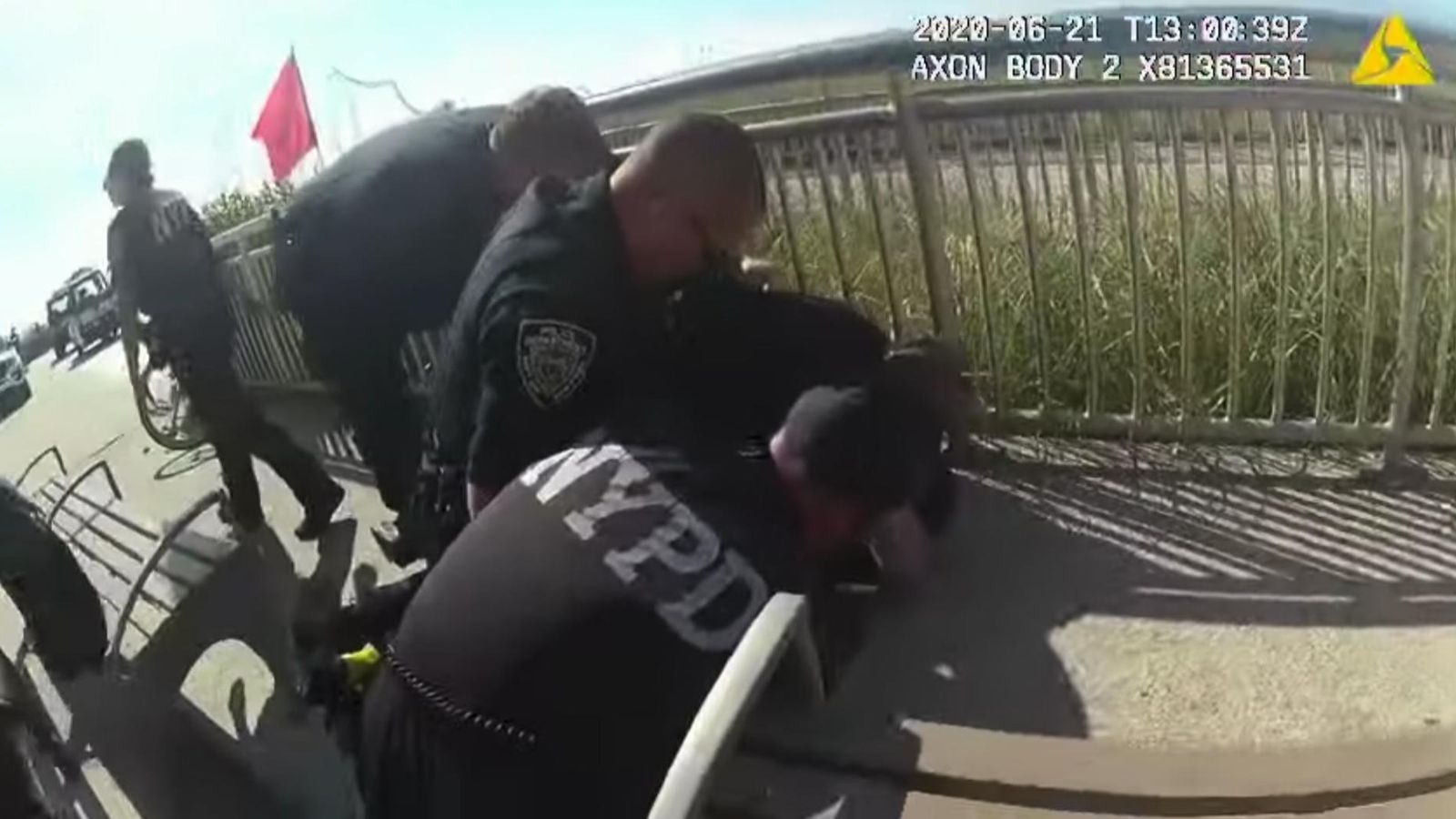 World
June 22, 2020 | 21:57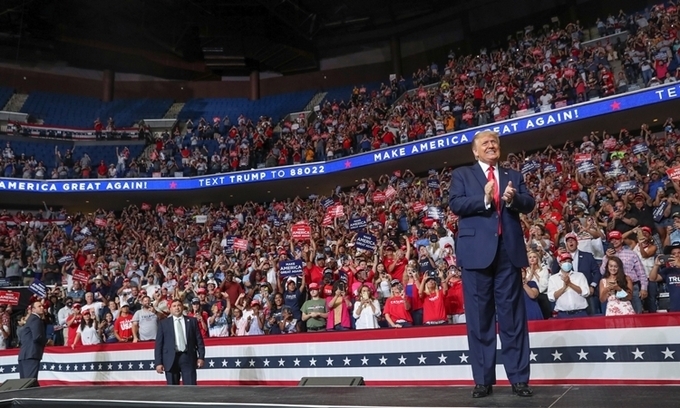 World
June 21, 2020 | 18:00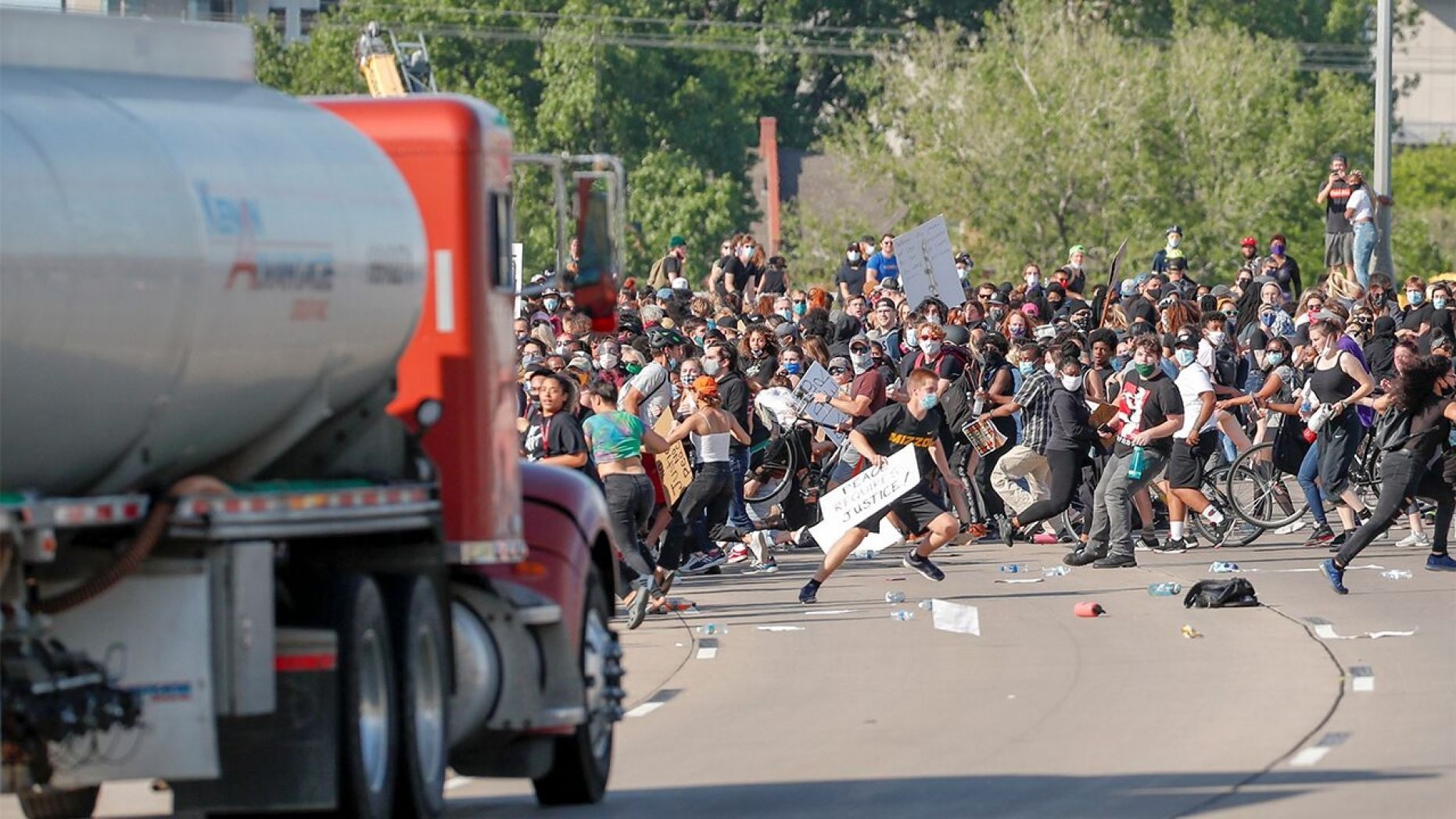 World
June 01, 2020 | 11:35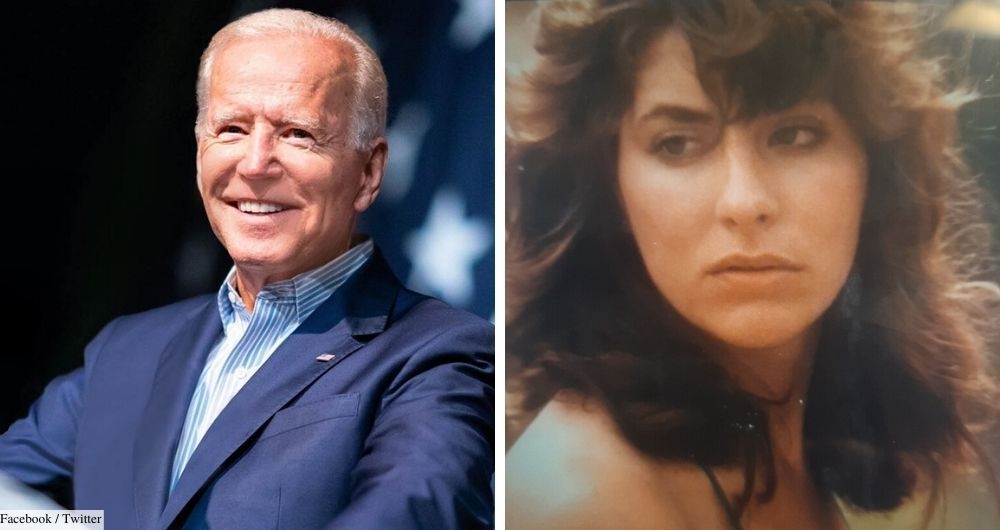 World
April 14, 2020 | 08:18